I don't have a whole lot to say here. This is basically just going to be a photo dump, because these photos are mostly going to speak for themselves.
Baku's medieval old town, locally known as Icheri Sheher, is a gorgeous maze of cobblestone streets, wooden balconies overhanging the sidewalks, densely packed apartments with families who have been living there for generations, and therefore is amazing.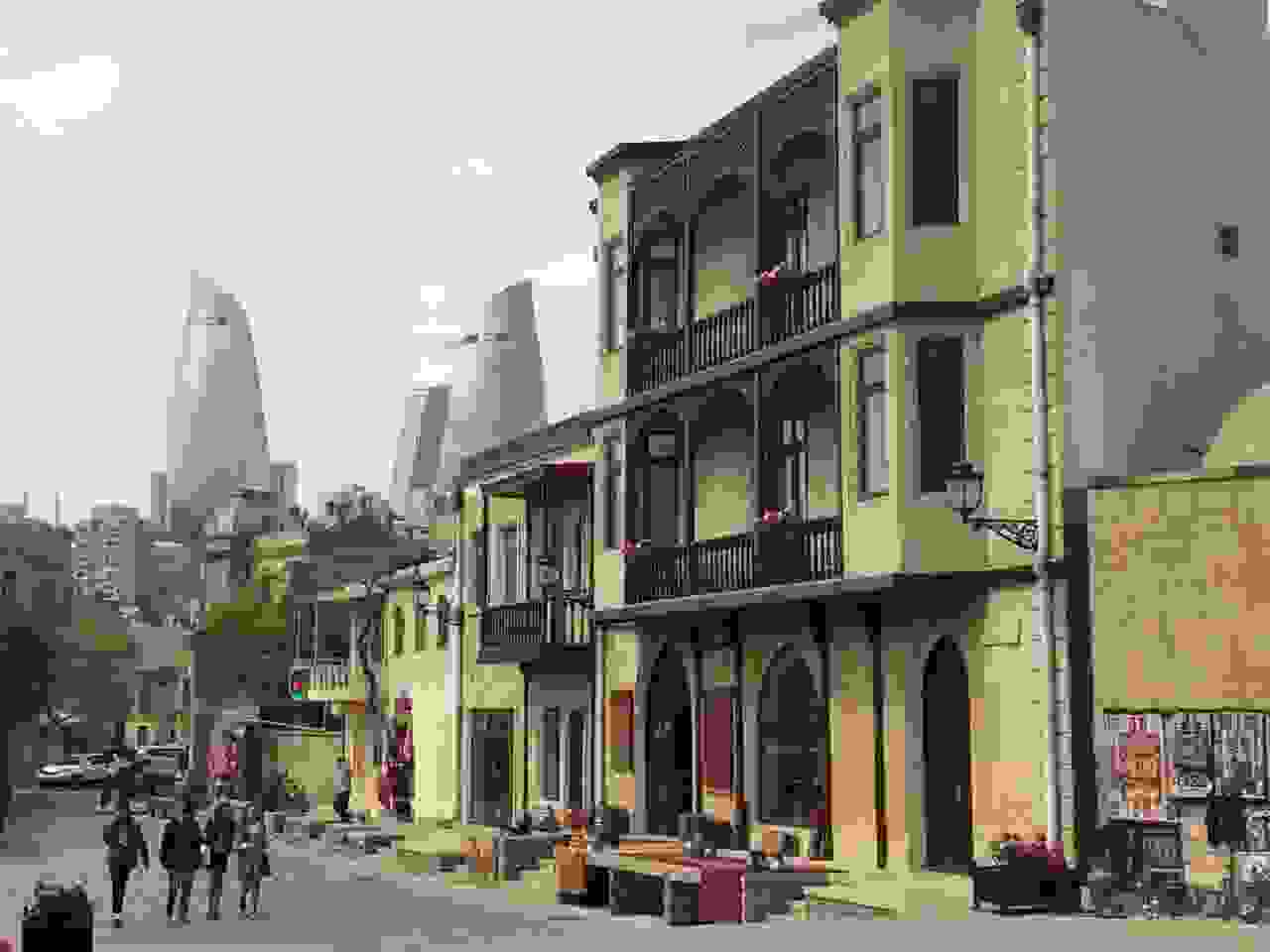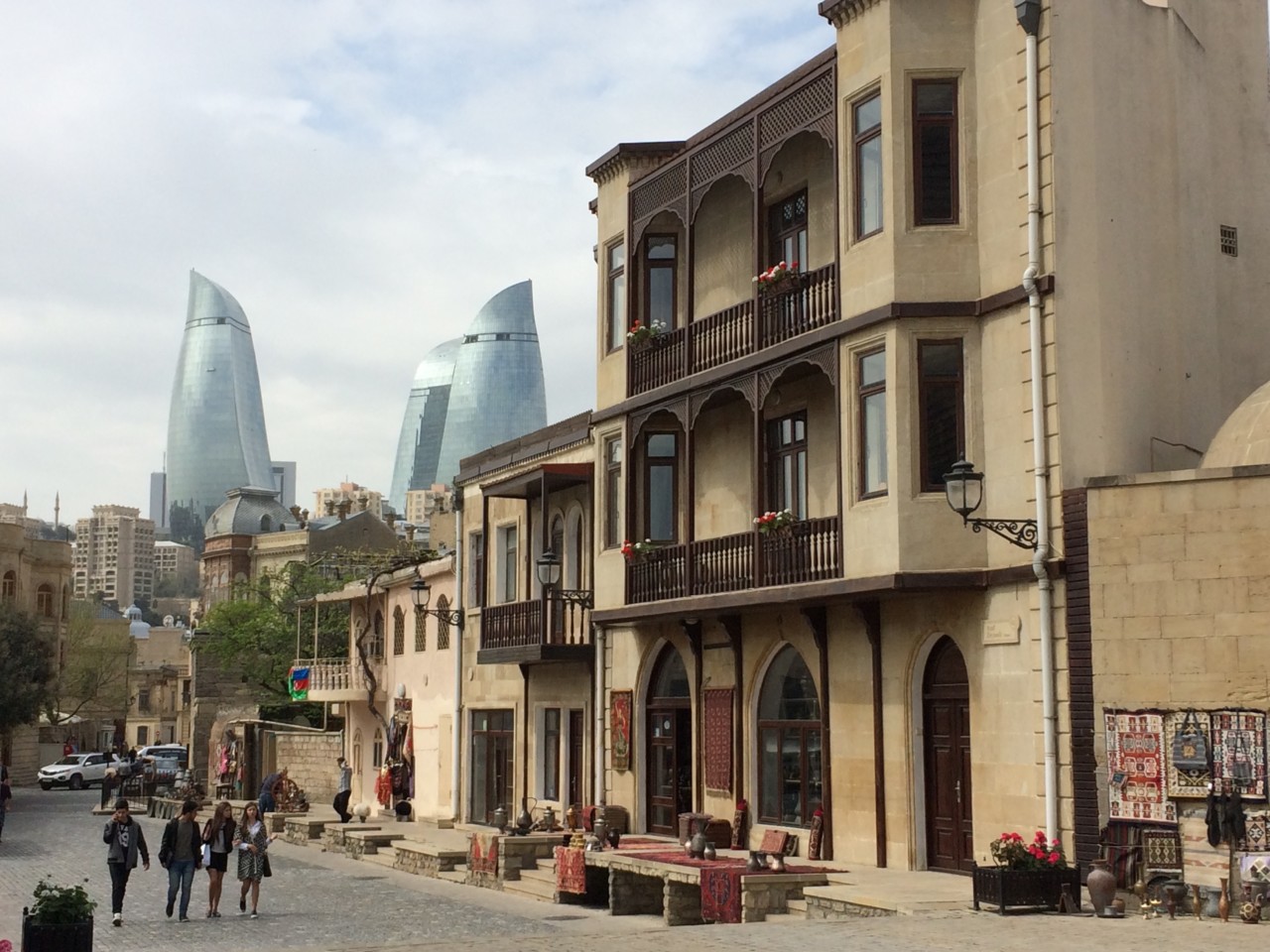 I can never get enough of old towns, or pedestrian thoroughfares, or car-free plazas. Anything that gets the cars out of the way automatically makes the neighborhood better, and if the buildings are nice too, then it's even better.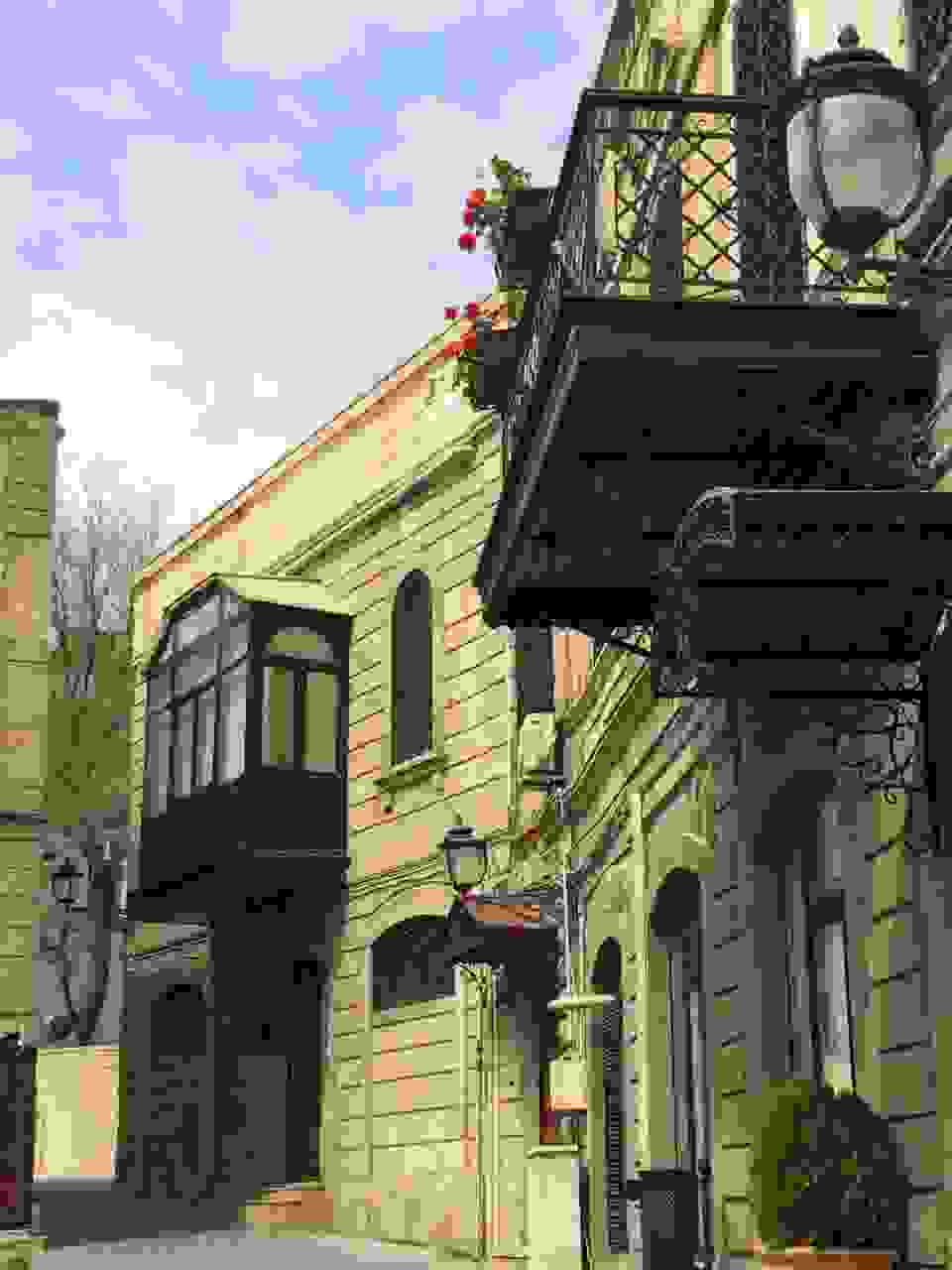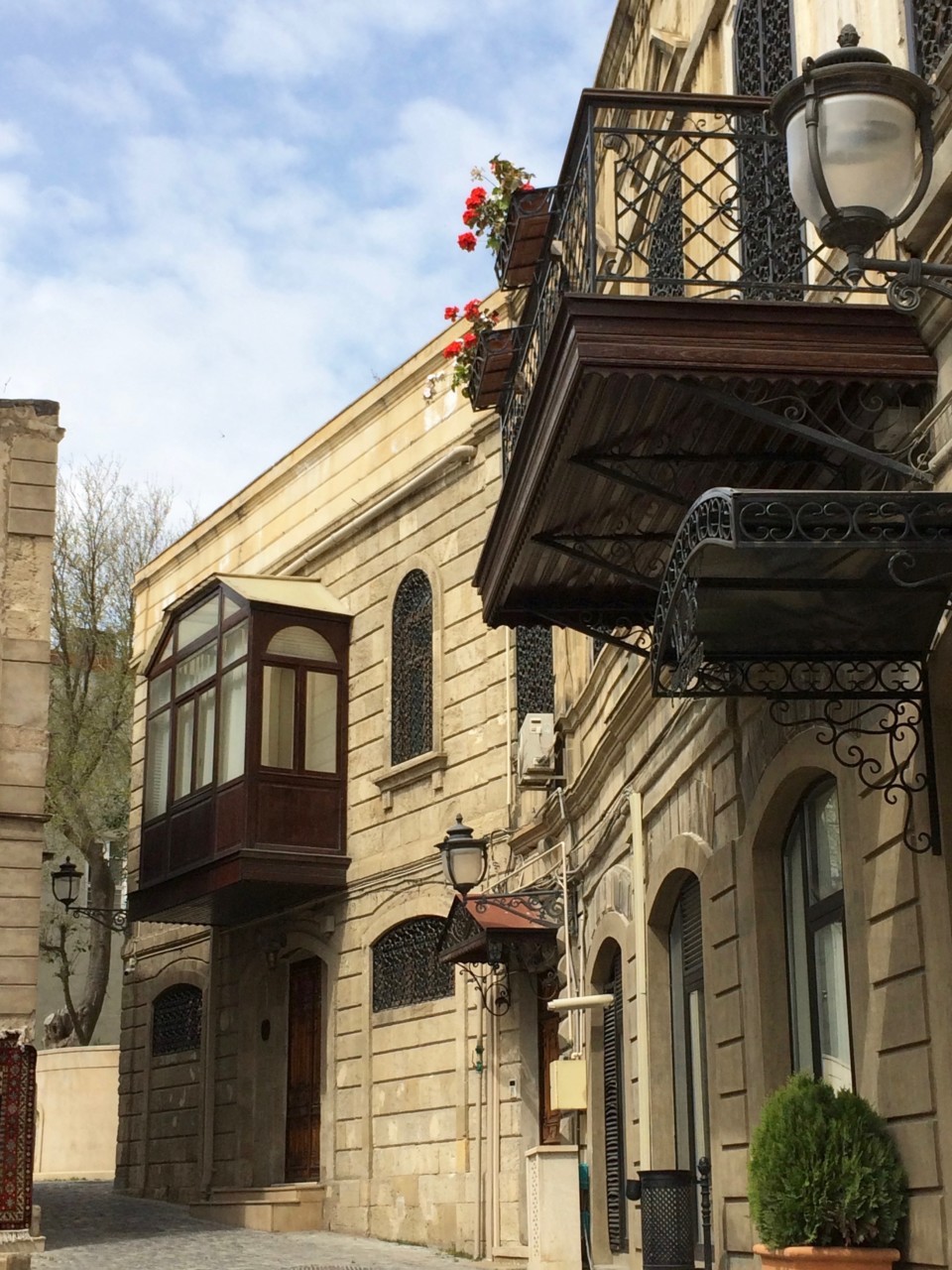 The entire old town is finished with this sandy-colored building material, which, I was informed by a local resident of the city, was added to a bunch of the newer buildings as well, making the city look more cohesive. It's kind of neat, though. Makes it feel like a desert oasis village or something.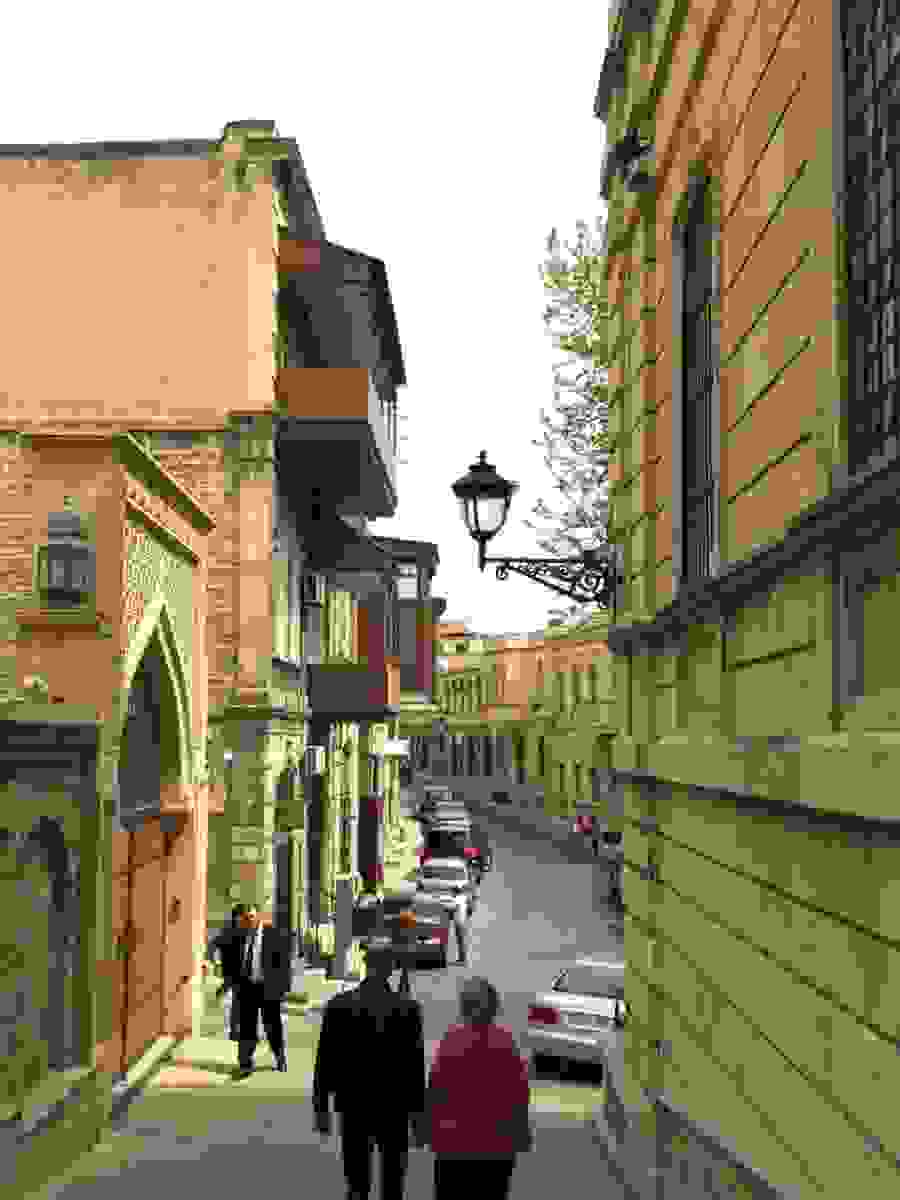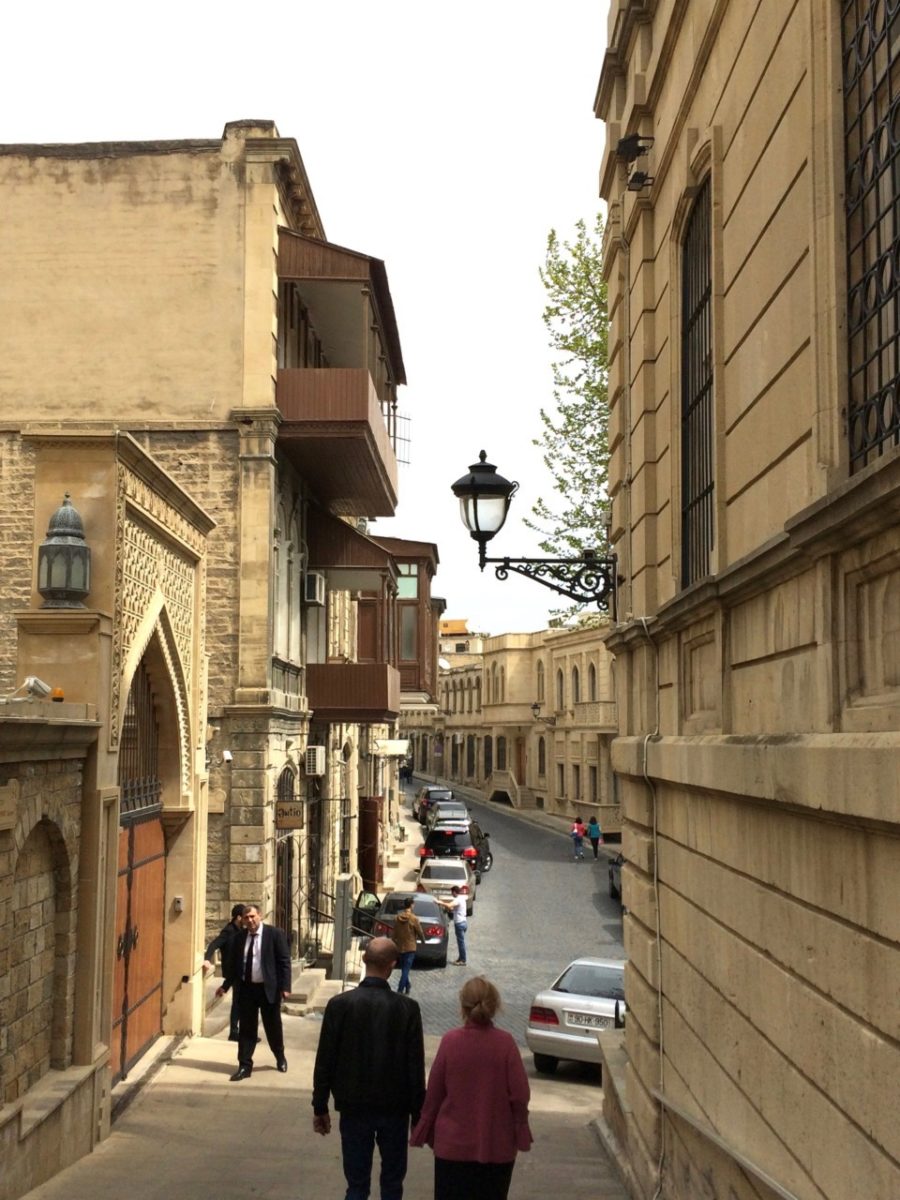 The residents seem pretty diverse in terms of age and income level; there were cramped apartments as well as some obvious rich-people mansions with guards who would tell people to go away if they tried to take any photos. For the most part it seemed the younger generation lives elsewhere, in the newer part of town, with a lot of older people or families living here. There are even some playgrounds for kids to enjoy, tucked away in random alleys.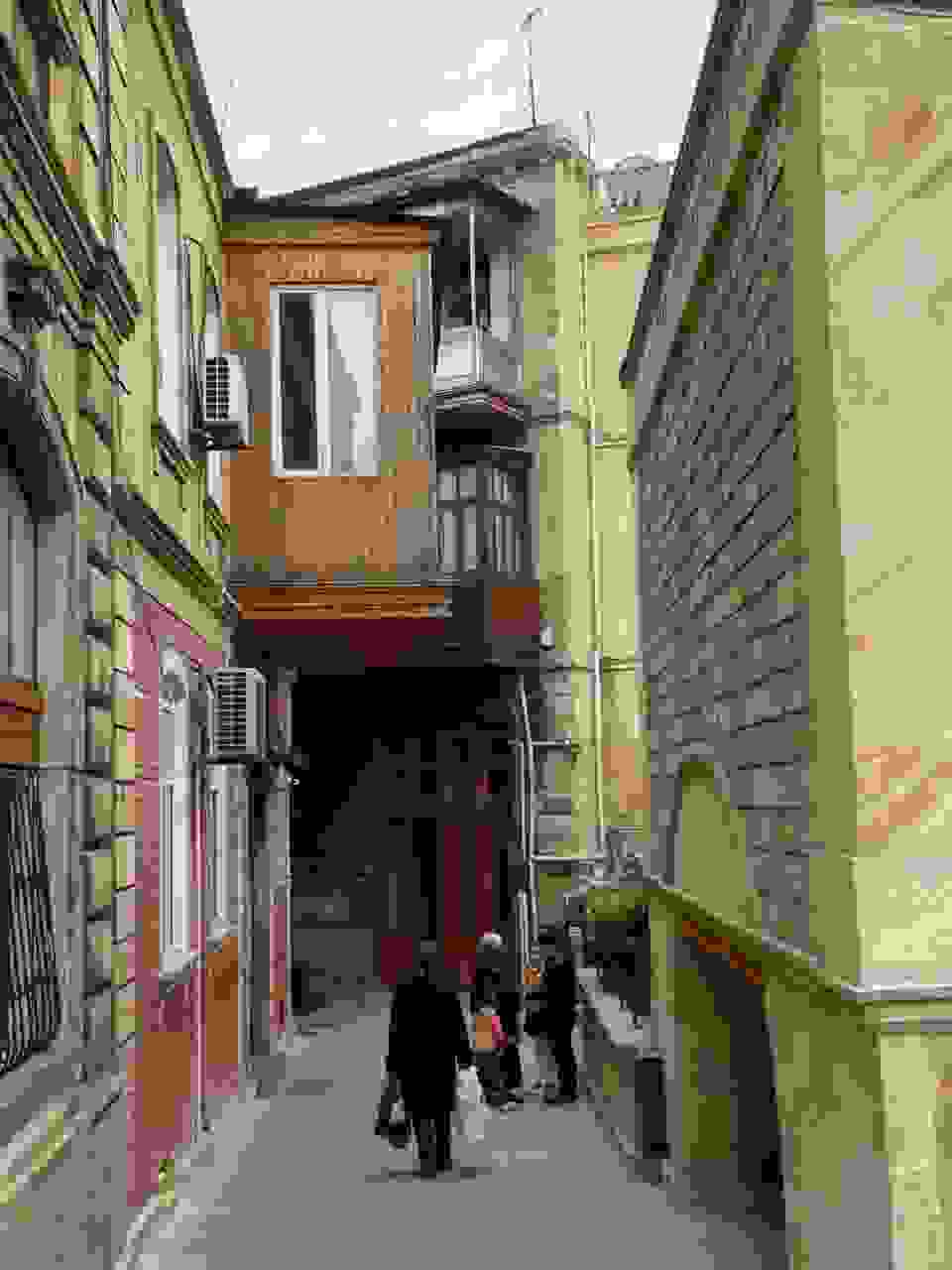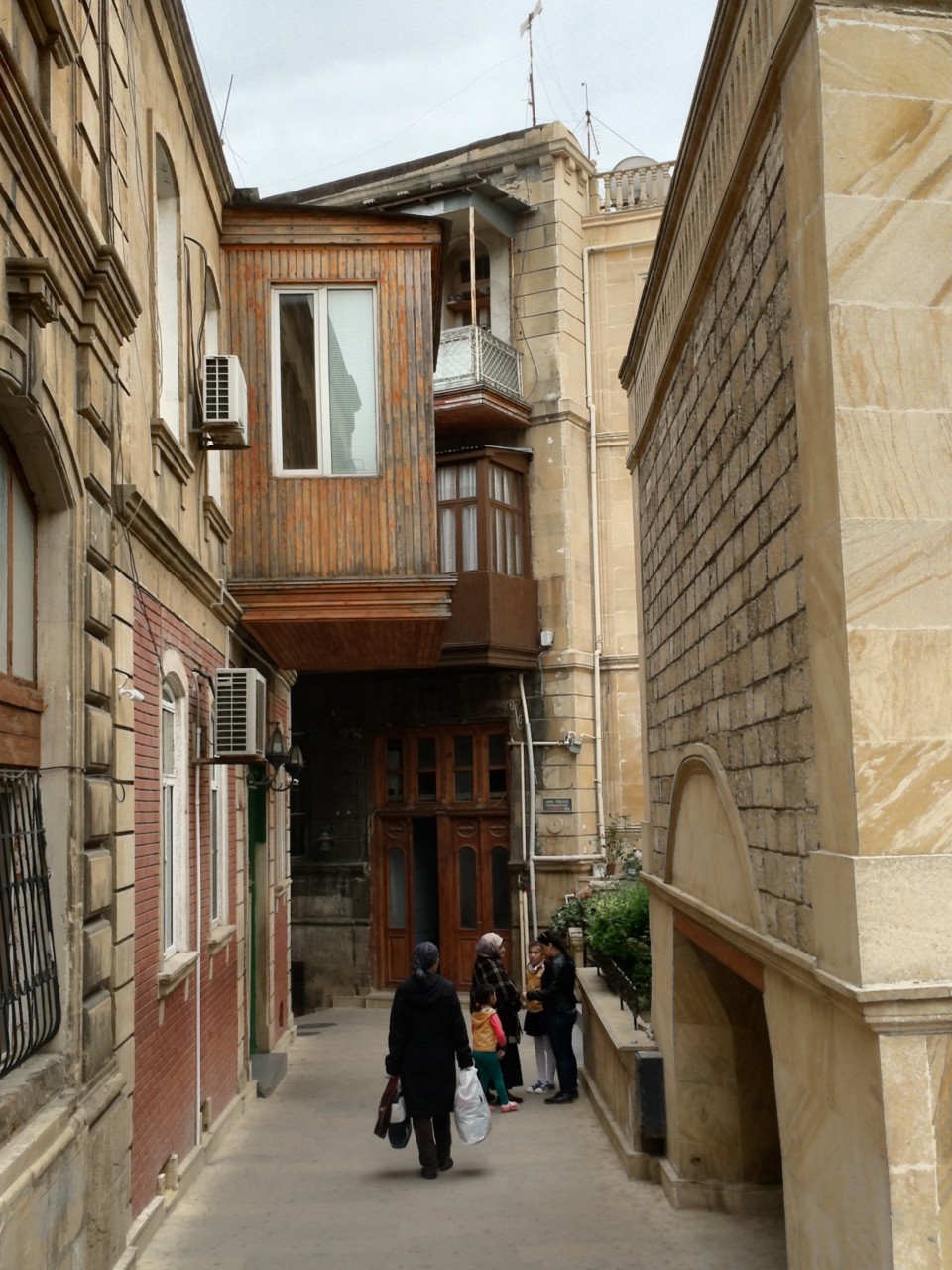 The streets aren't entirely car-free, although some of the smaller ones are, but it's usually pretty quiet, especially compared to the major streets outside the old town. Boxy Ladas and shimmering Mercedes compete for the few parking spaces to be found in here.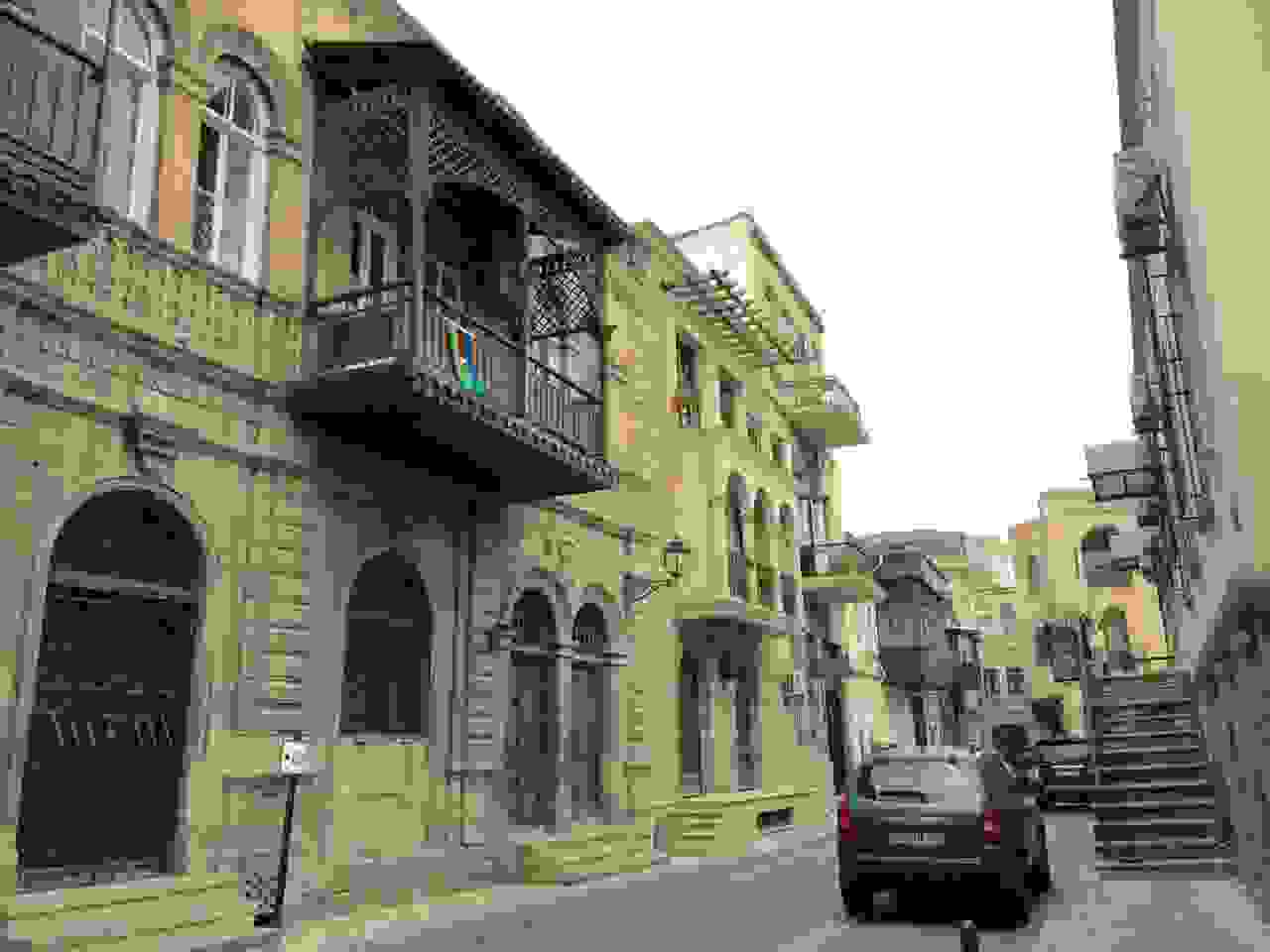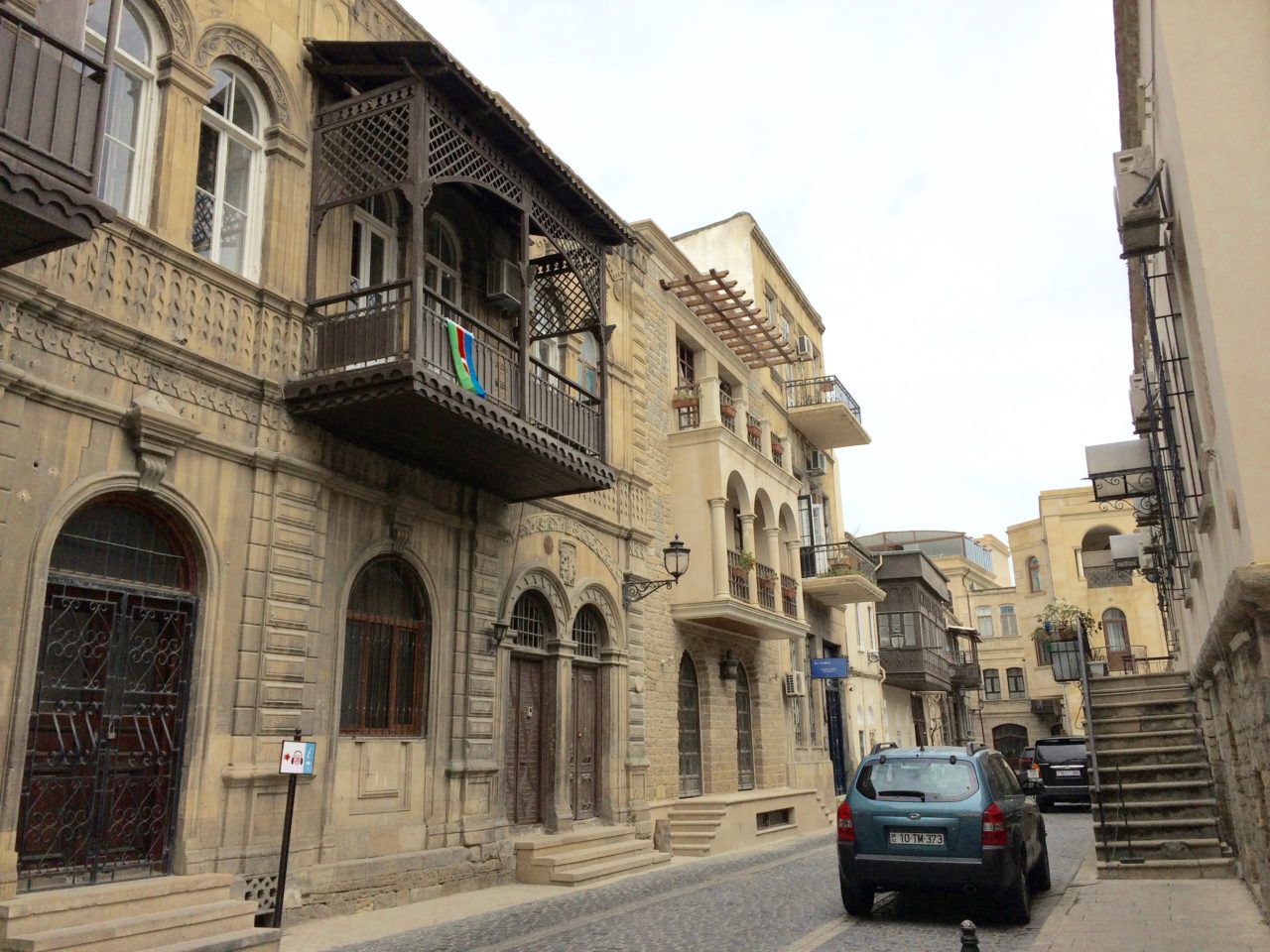 For something that I'd expect to be a huge tourist draw, it's not really all that touristy. There are souvenir shops and expensive restaurants closer to some of the main sites, and the prices are often twice as much or more as what you'd pay elsewhere, but aside from those areas, it's local residents you'll see as often as visitors.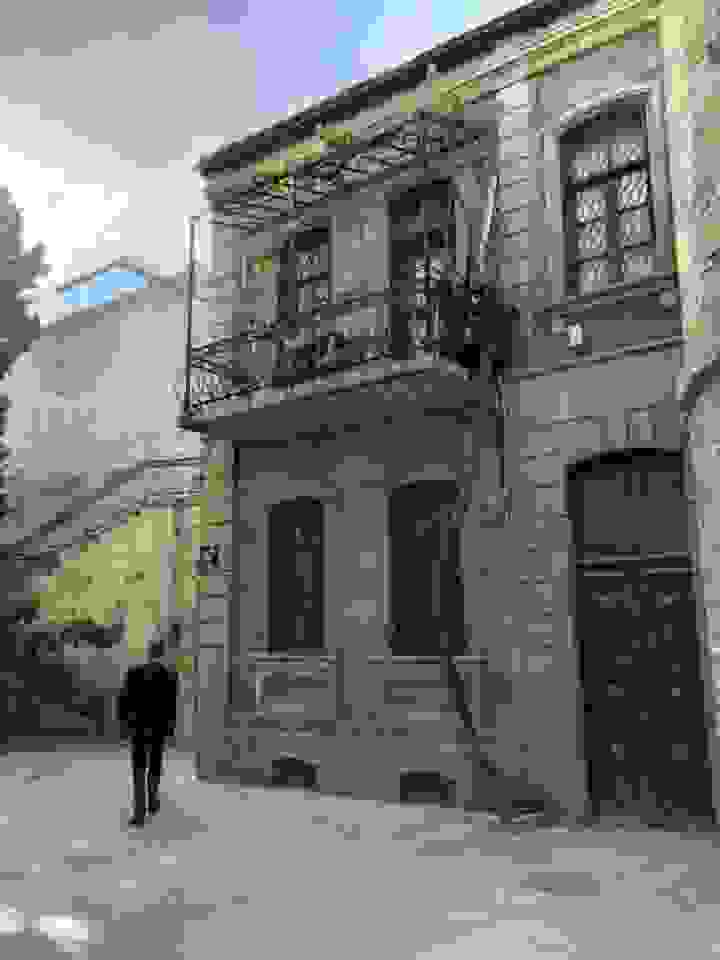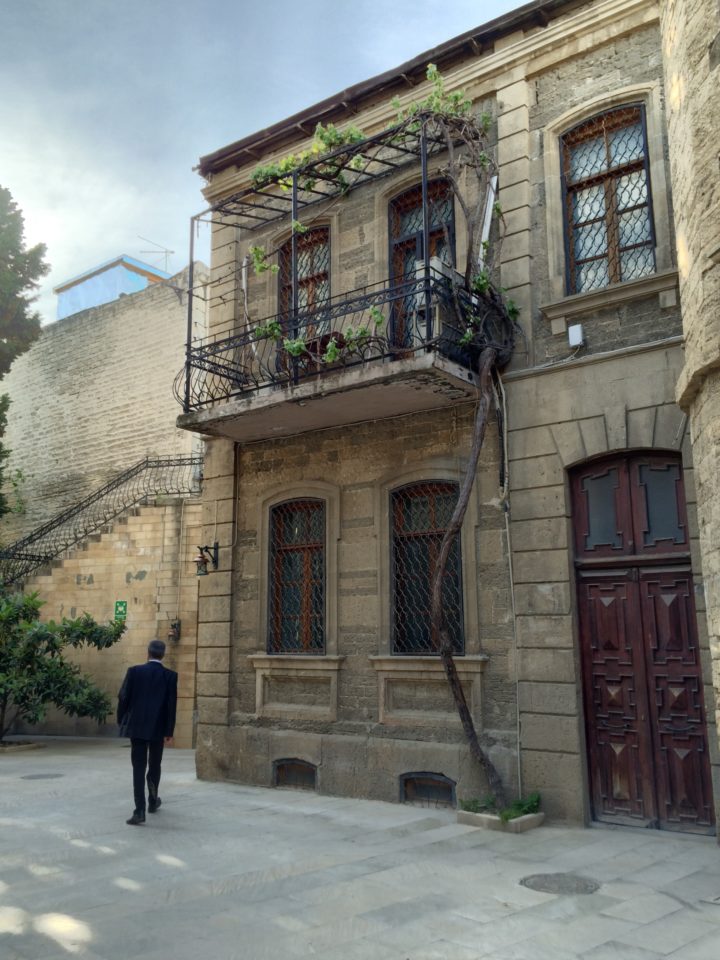 Space is at a premium in some of the apartments, where a cramped entrance usually opens up to a courtyard of several homes: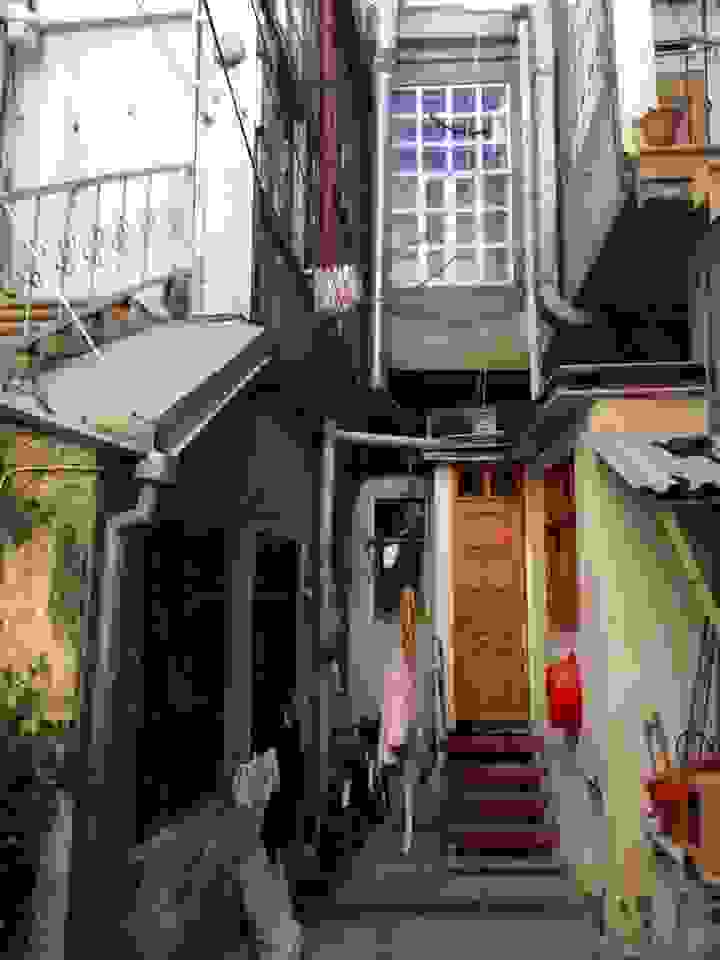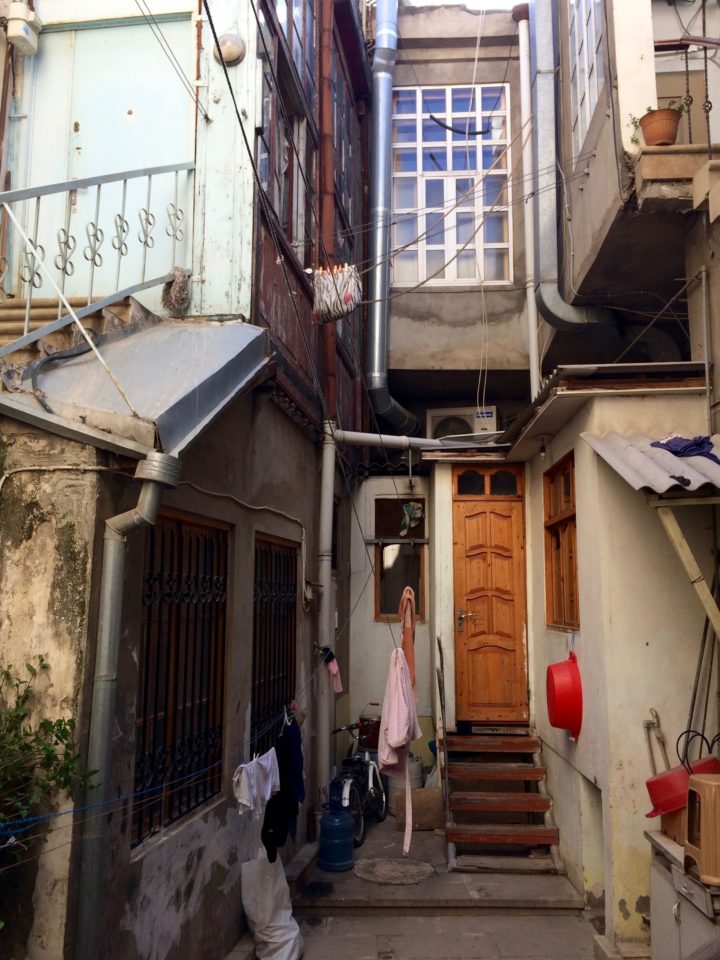 One of the most photographed symbols of the city is the Maiden Tower, which has a few competing stories as to how it got its name. It might be from a maiden who was betrothed to someone she didn't love, so she threw herself off the tower to avoid her fate. It might also refer to the impregnable strength of the fortifications, back when the city was fully walled. It's also about 800 years old, so it's quite an elderly symbol.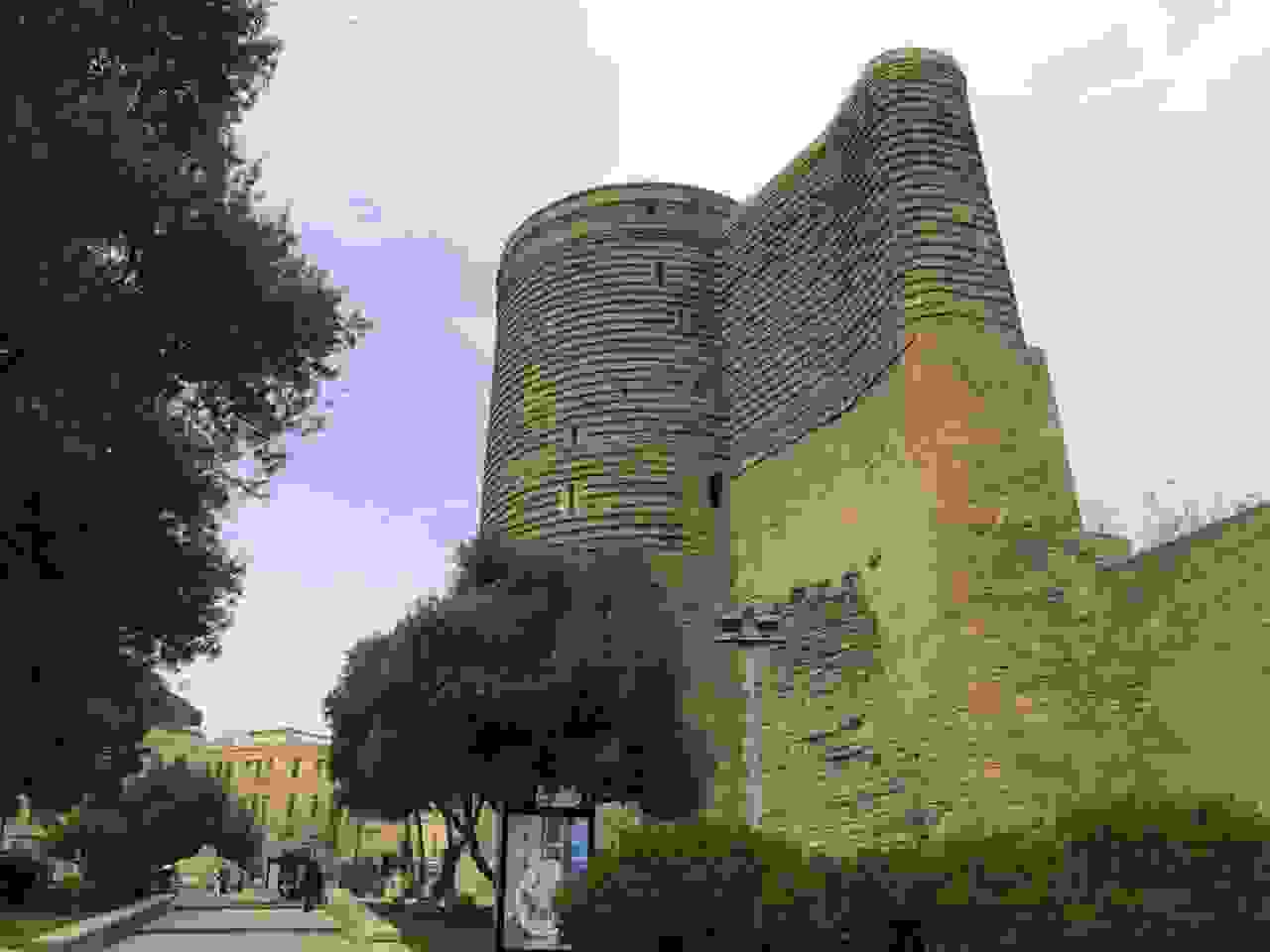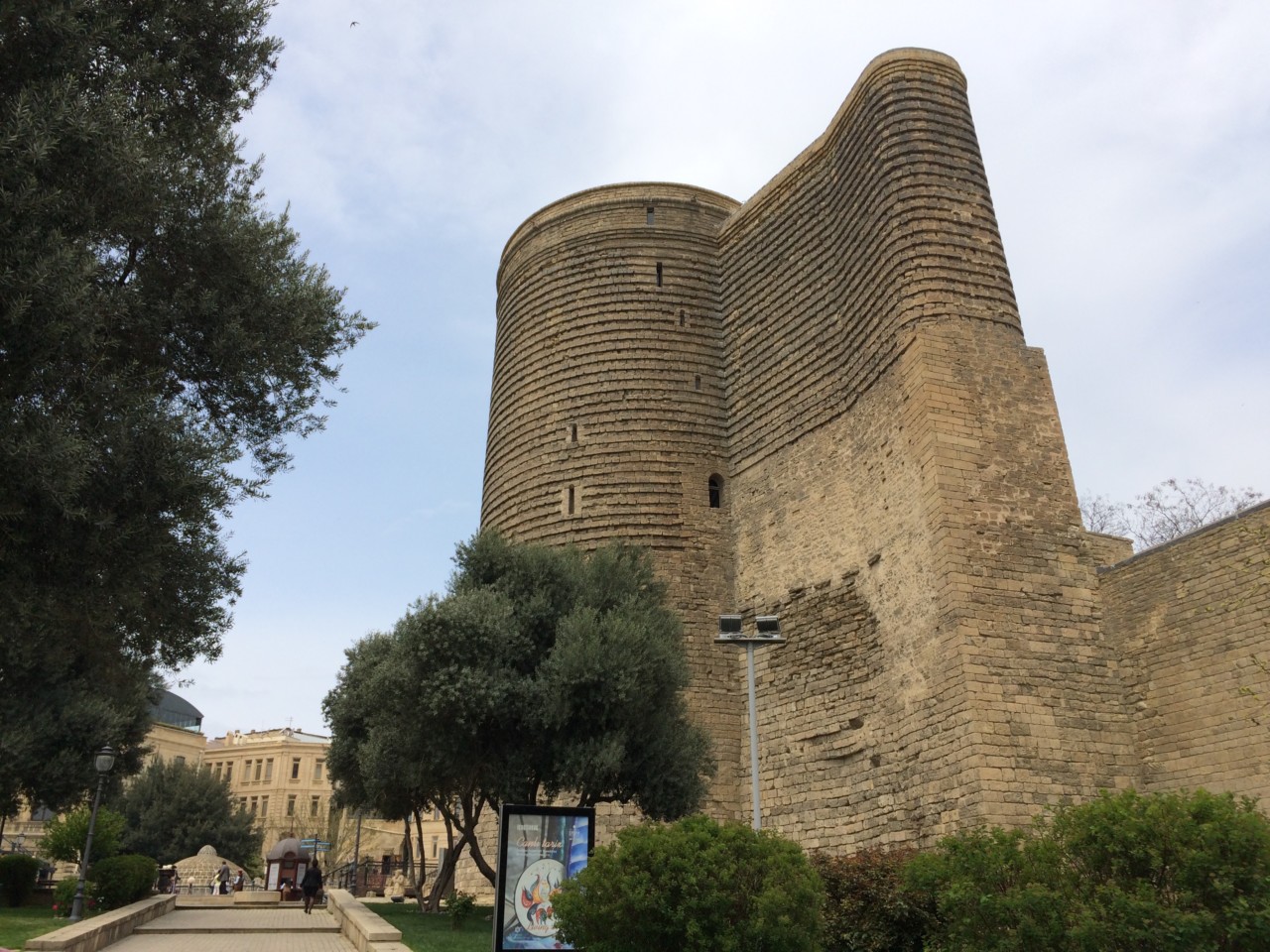 Speaking of fortifications, the walls themselves are another attraction, and the juxtaposition of cars parked outside is pretty interesting. There's been plenty of reconstruction, but it looks like the modern efforts match the appearance of the original ruins well enough that it looks pretty great.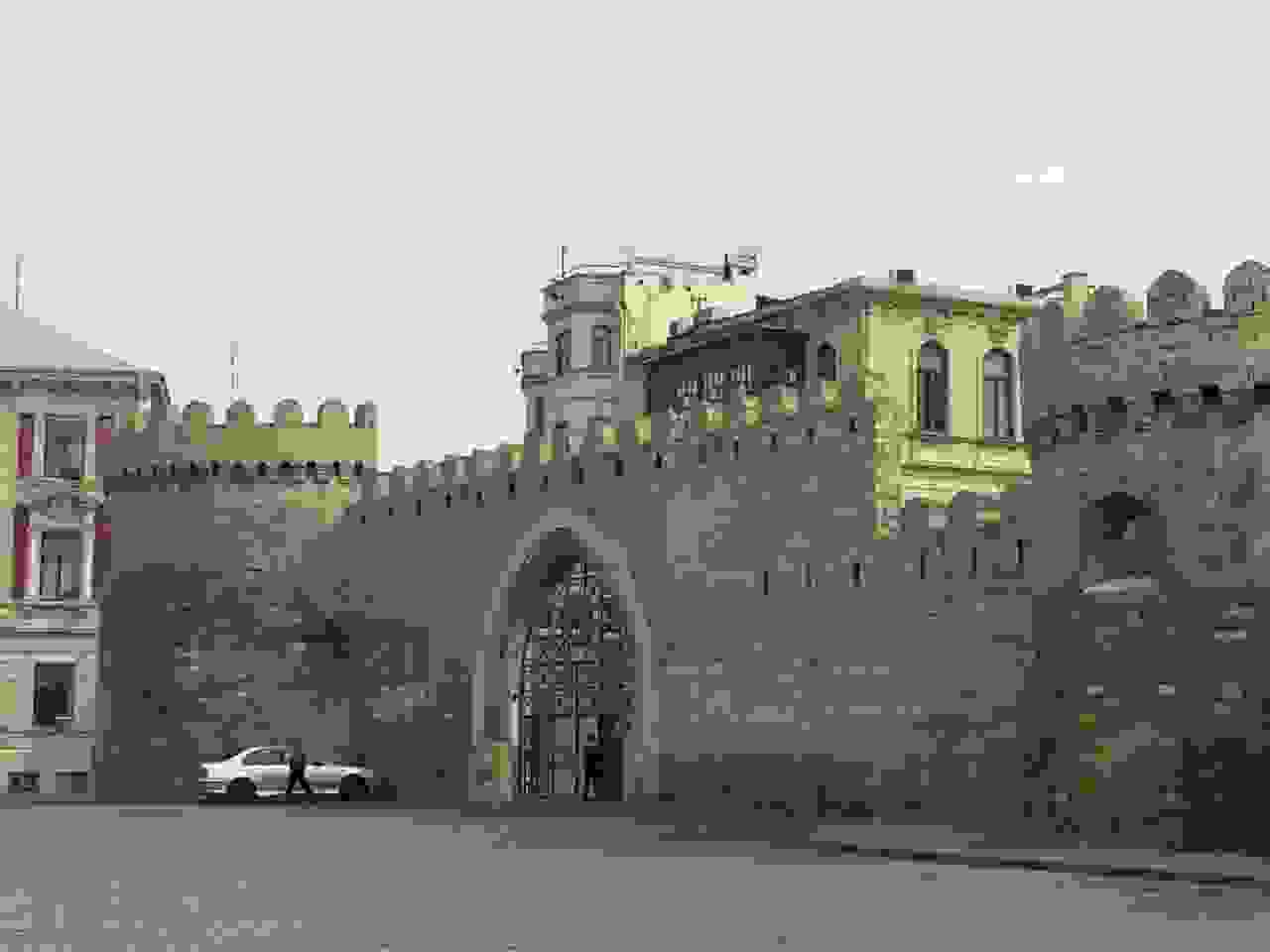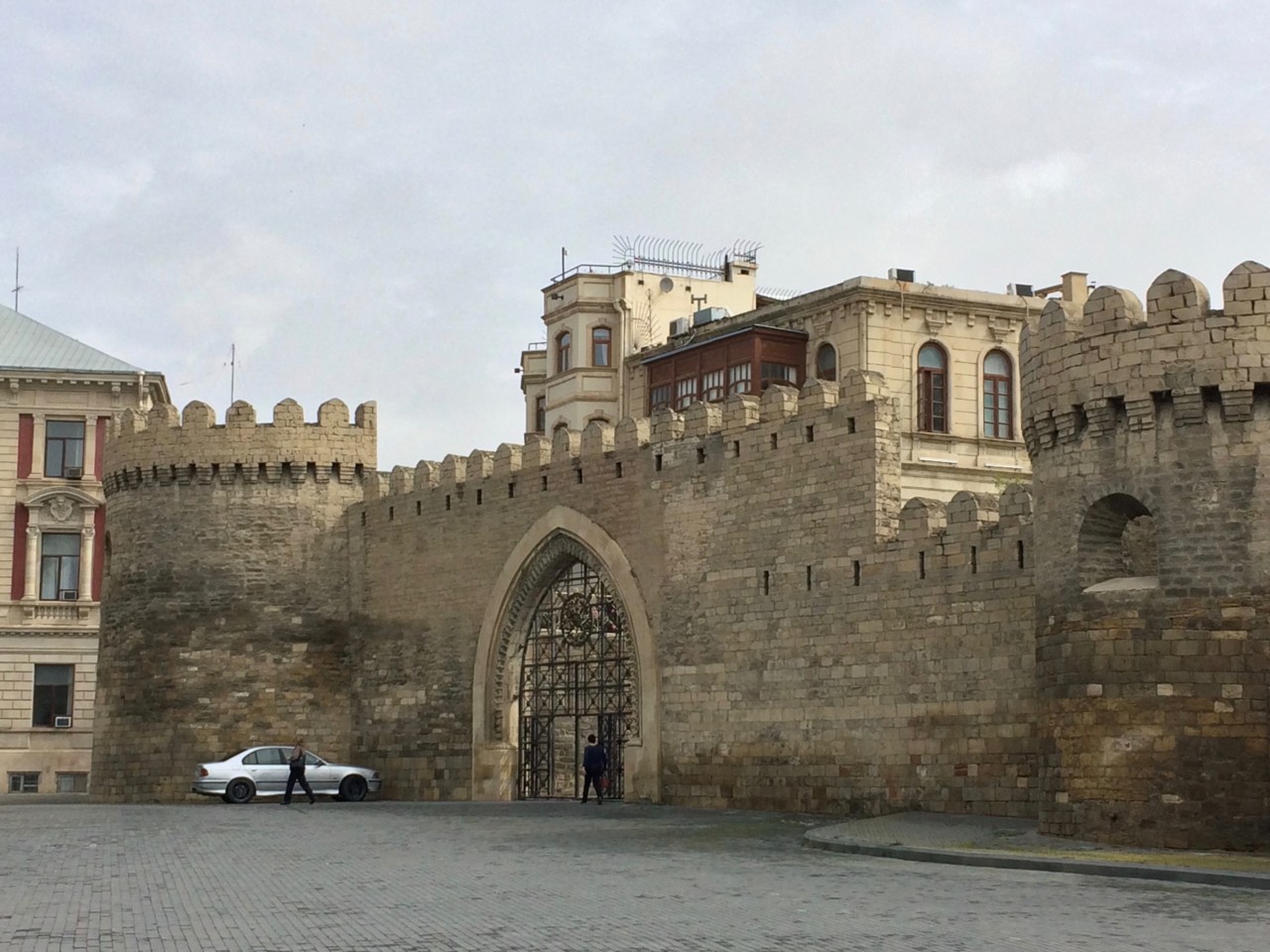 There's a clash of old and new, with ancient palaces in the foreground, modern skyscrapers in the background, and public art here and there.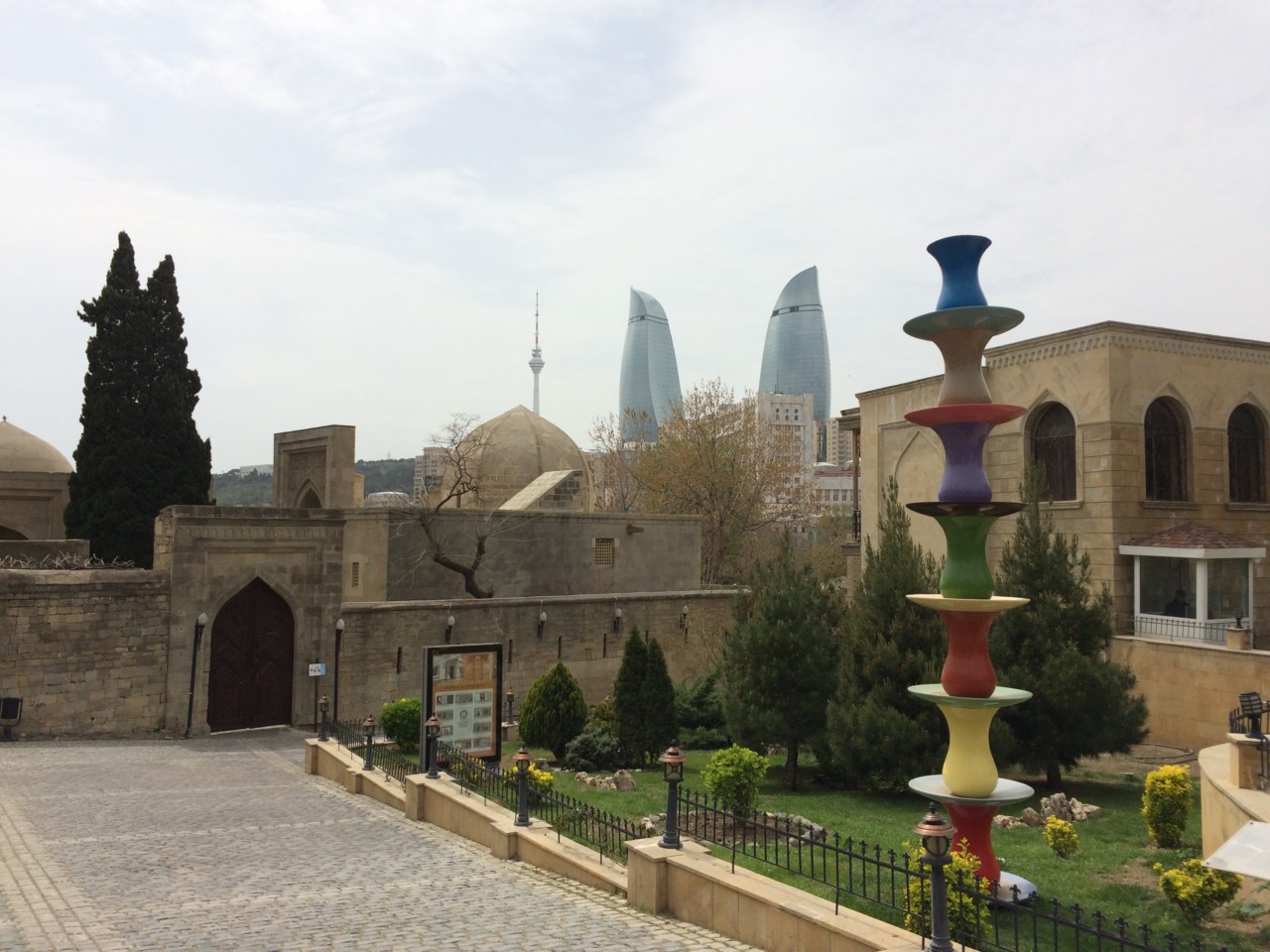 Another major site is the Palace of the Shirvanshahs, former house of royalty, and UNESCO World Heritage Site. A lot of it was looted, but the buildings have some impressive carvings typical of Middle Eastern royal and religious structures.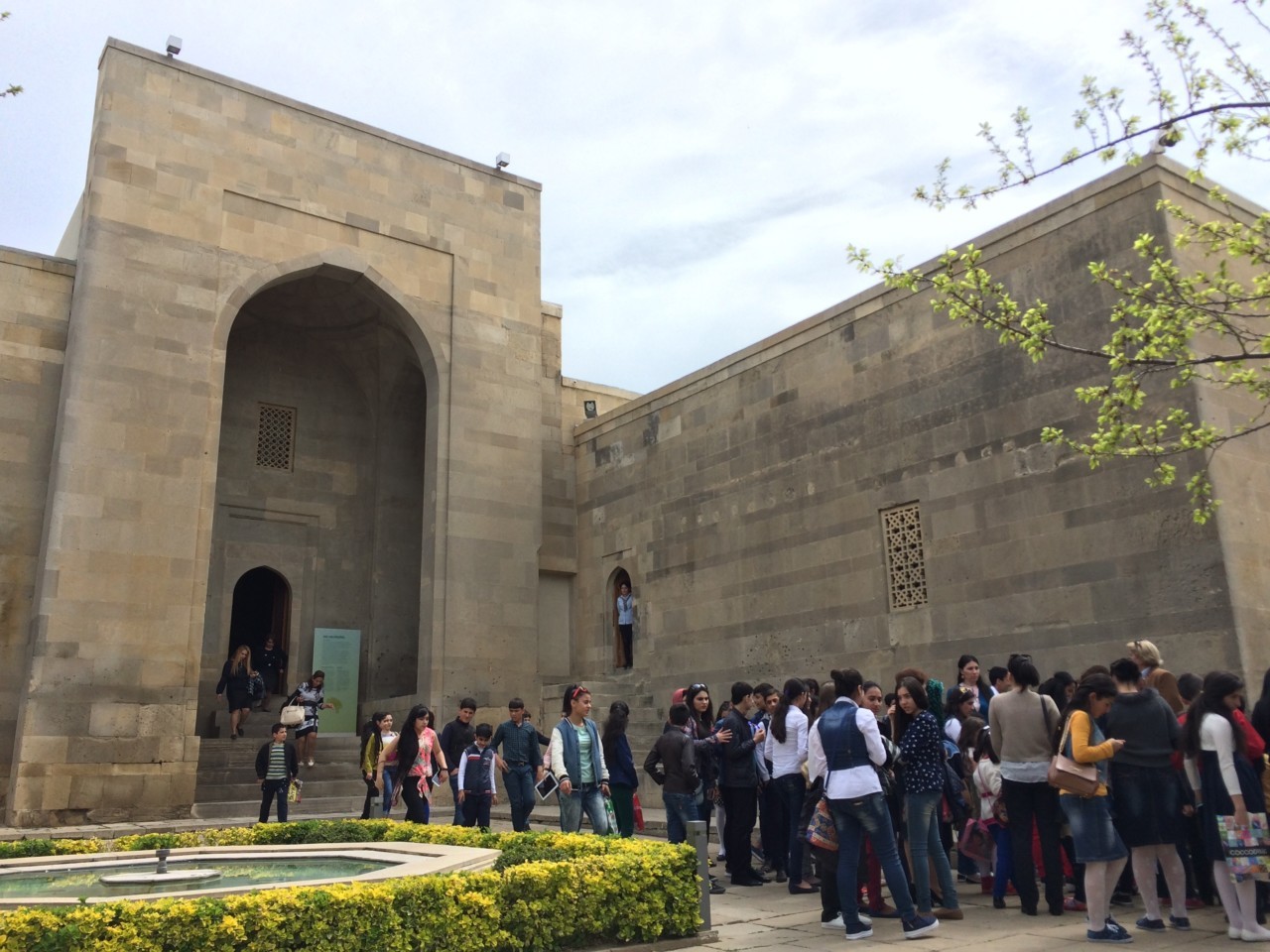 And this one is particularly impressive, though it's not specifically a tourist destination: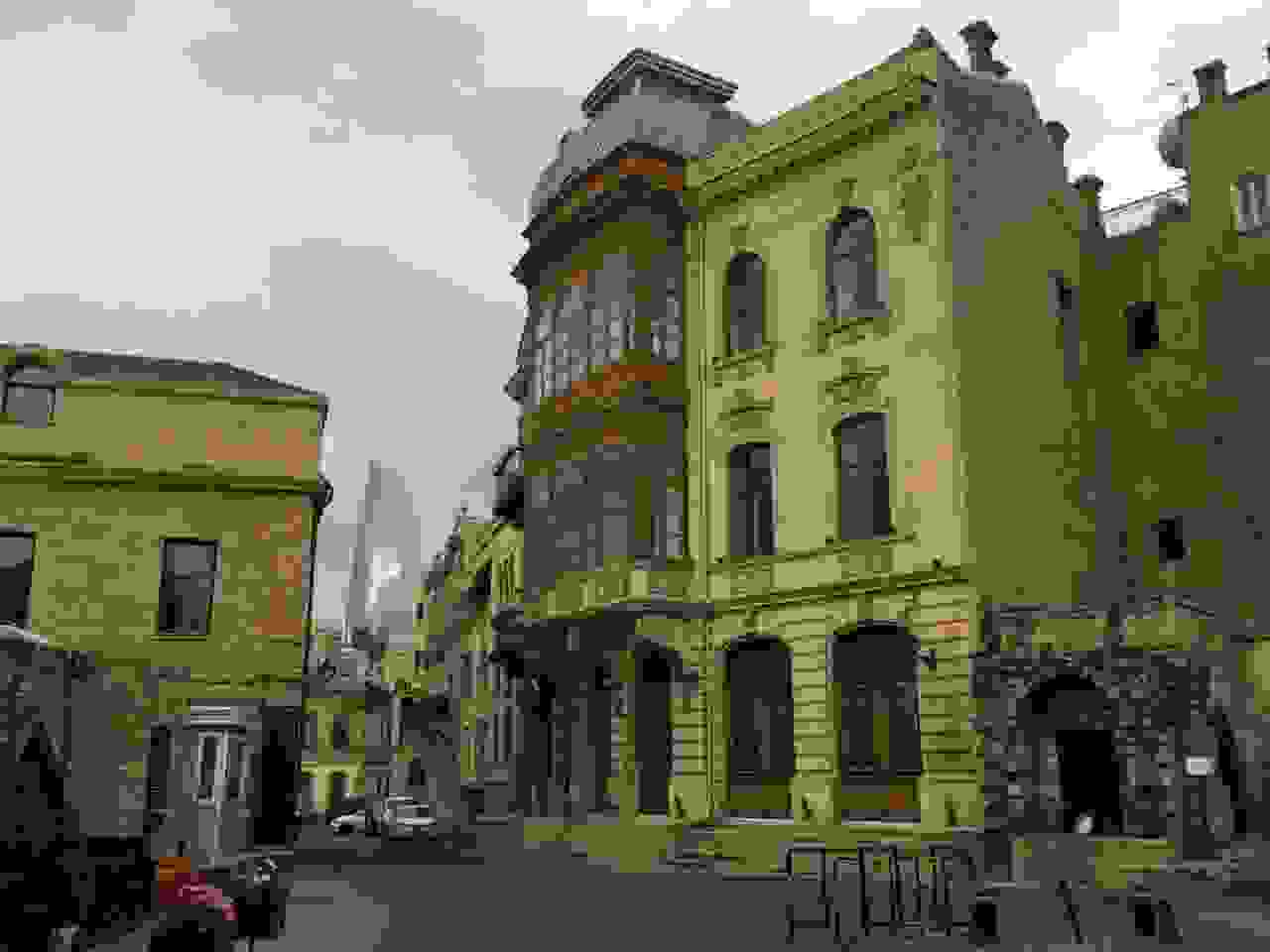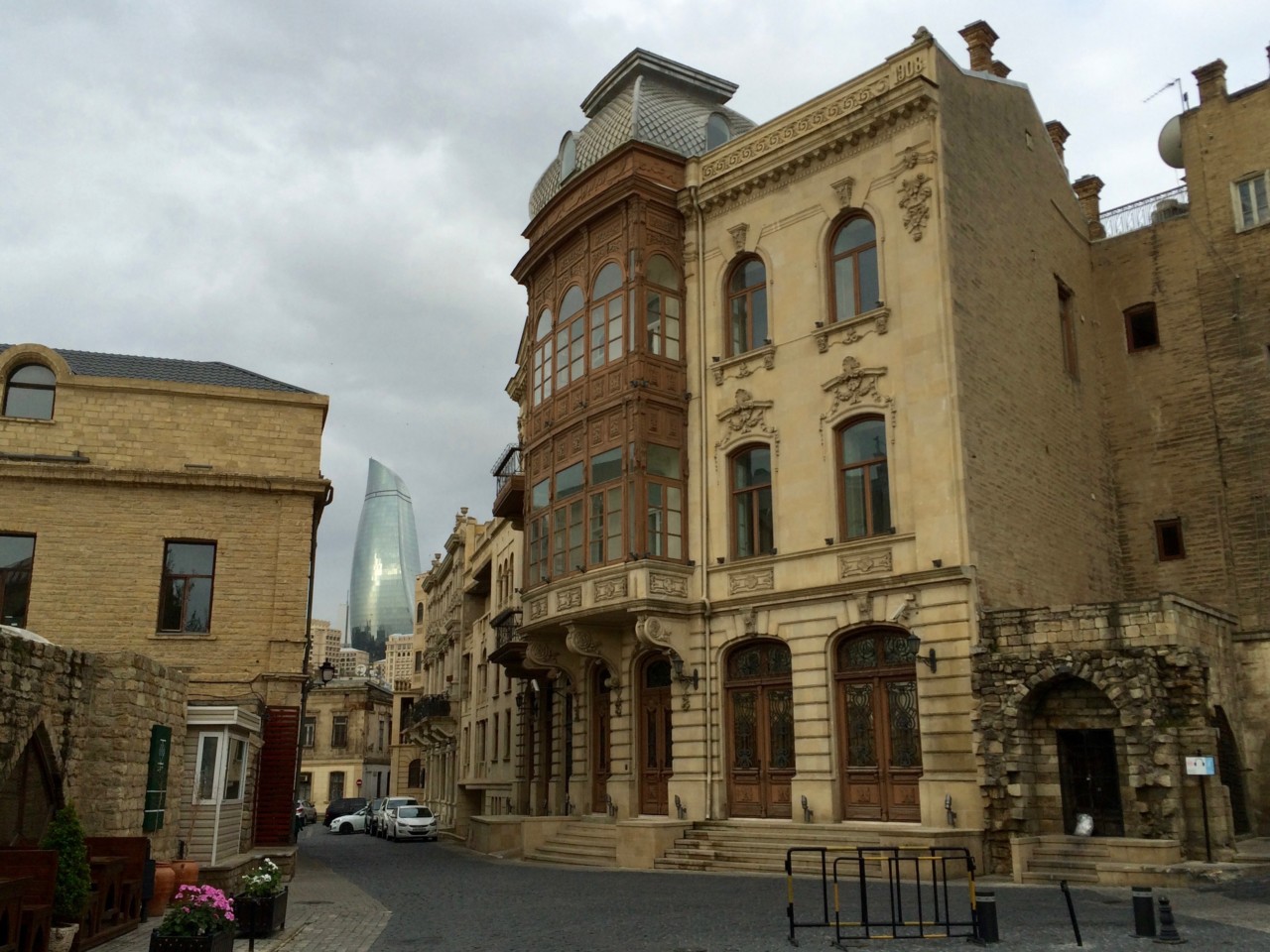 Here's one of the mosques, known as the Cuma Mosque: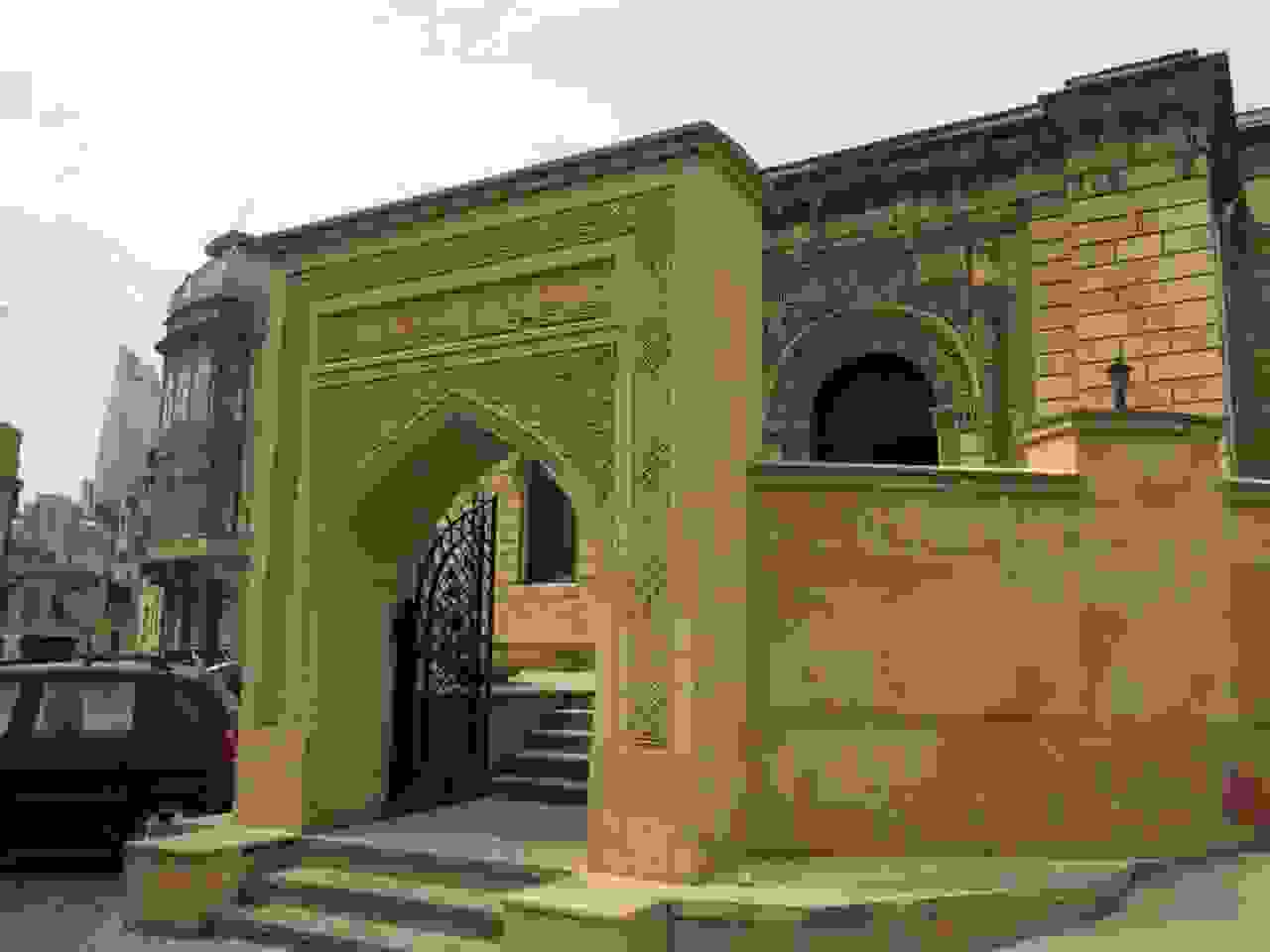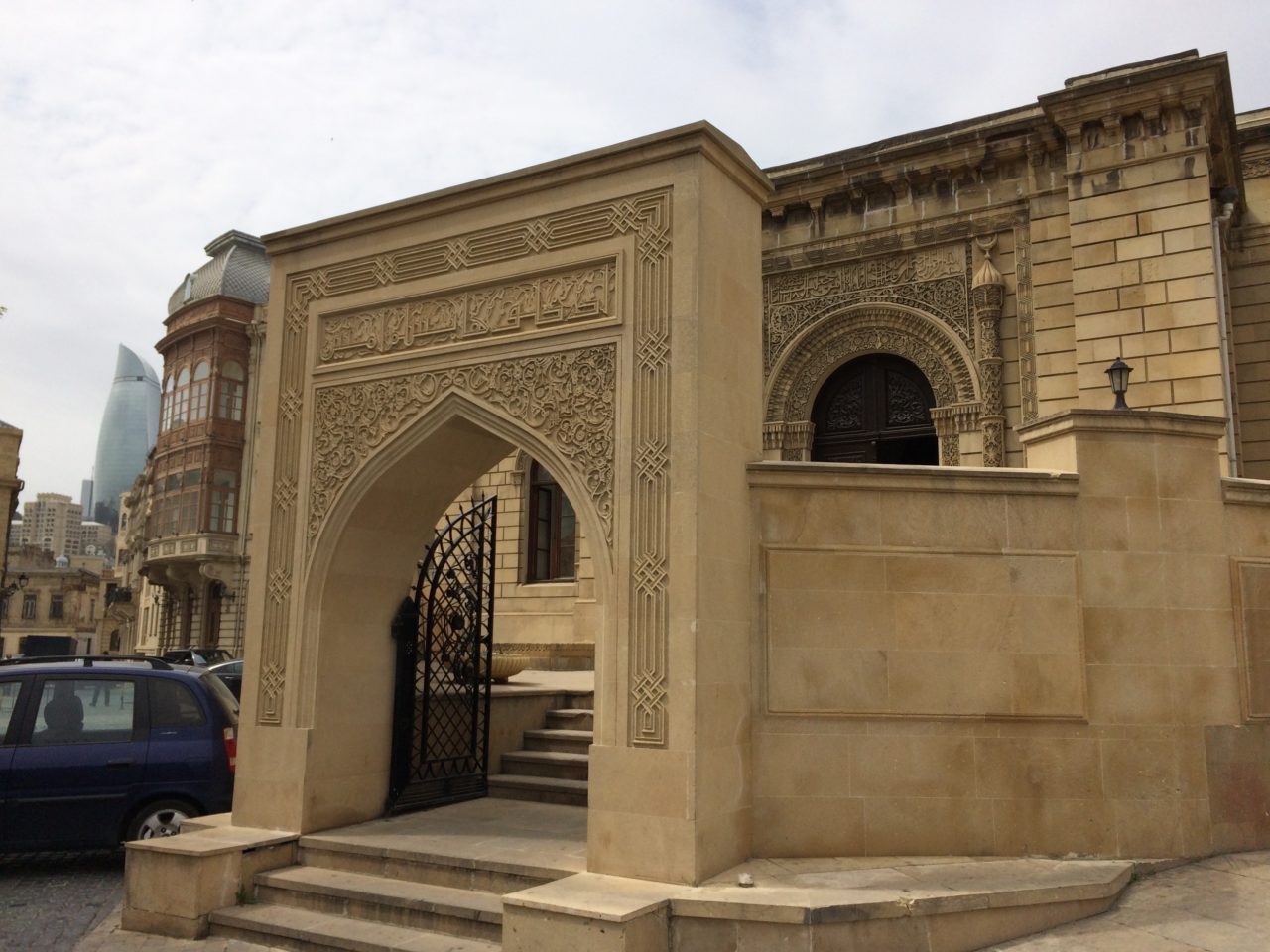 They also have a number of functioning bathhouses, which I'm a little sad to have missed out on. Give those a try if you're ever in town.
Well, that's about it. I didn't have much in the way of commentary here, and I just wanted to share some of my favorite photos, so here they are. If you want to see more of Baku, take a look here, and if you want to see more from Azerbaijan, take a look over here. There's plenty to see.