So while Baku is busy spending ridiculous amounts of money on prestige projects and racing tracks, Azerbaijan isn't quite as showy when it comes to some of the lesser-known attractions throughout the country. Taxi drivers and nearby residents will know all about them, but it doesn't look like they get much in the way of investment capital to spruce things up for passersby.
Case in point: The mud volcanoes of Gobustan, which are entirely undeveloped, having merely a dirt road leading up to them, and no signs. Anywhere.
In fact, the road was so bad since it had rained a few days before that the taxi driver stopped halfway and said it was too much. The car couldn't take it anymore, and we'd have to walk the rest of the way. So he literally left us in the middle of a mud-soaked, semi-grassy field in the middle of nowhere and said "go that way," and "that way" was another 2 or 3 kilometers, followed by a haphazard Google Maps search for a completely unmarked site.
But they're so neat!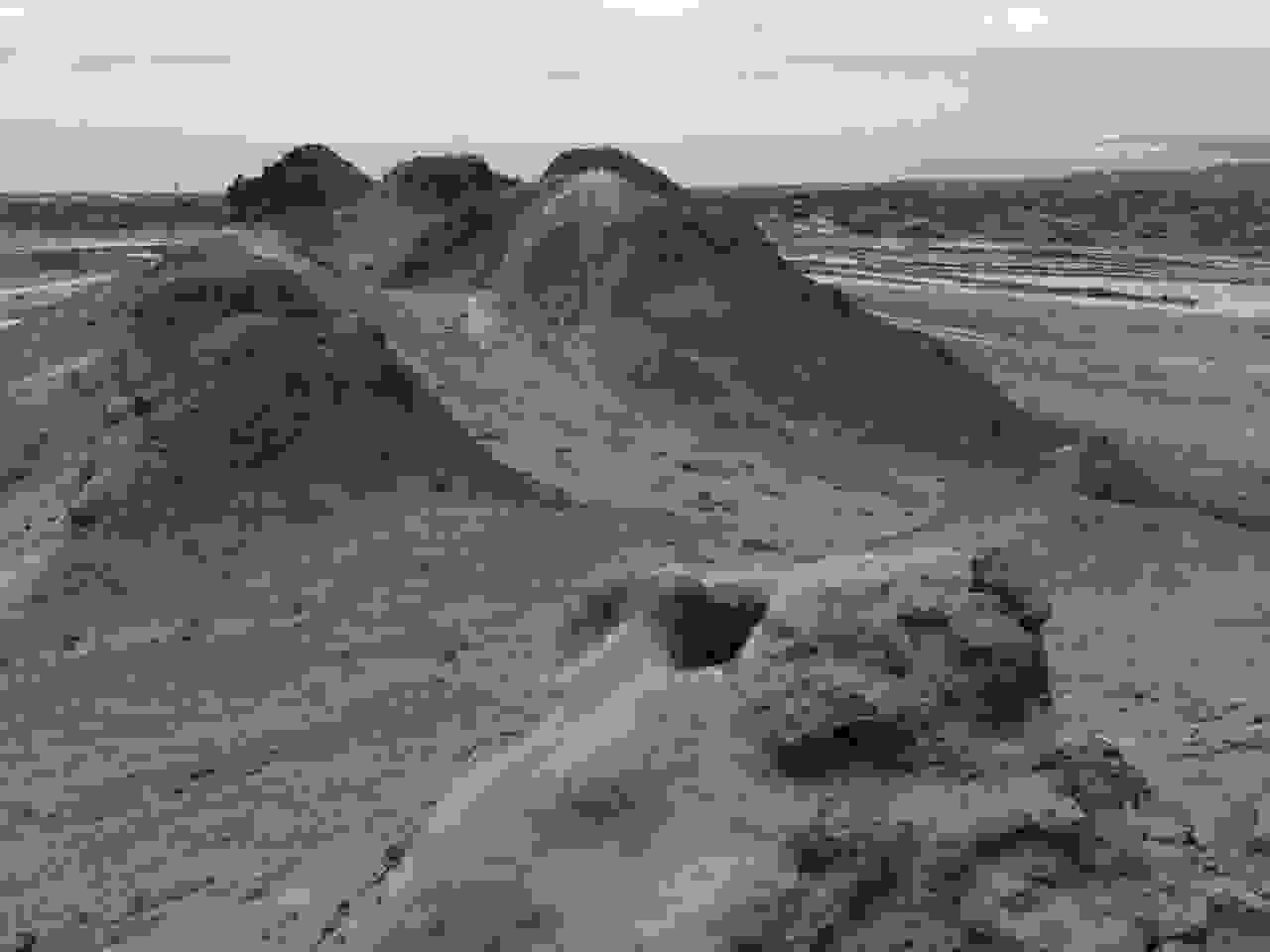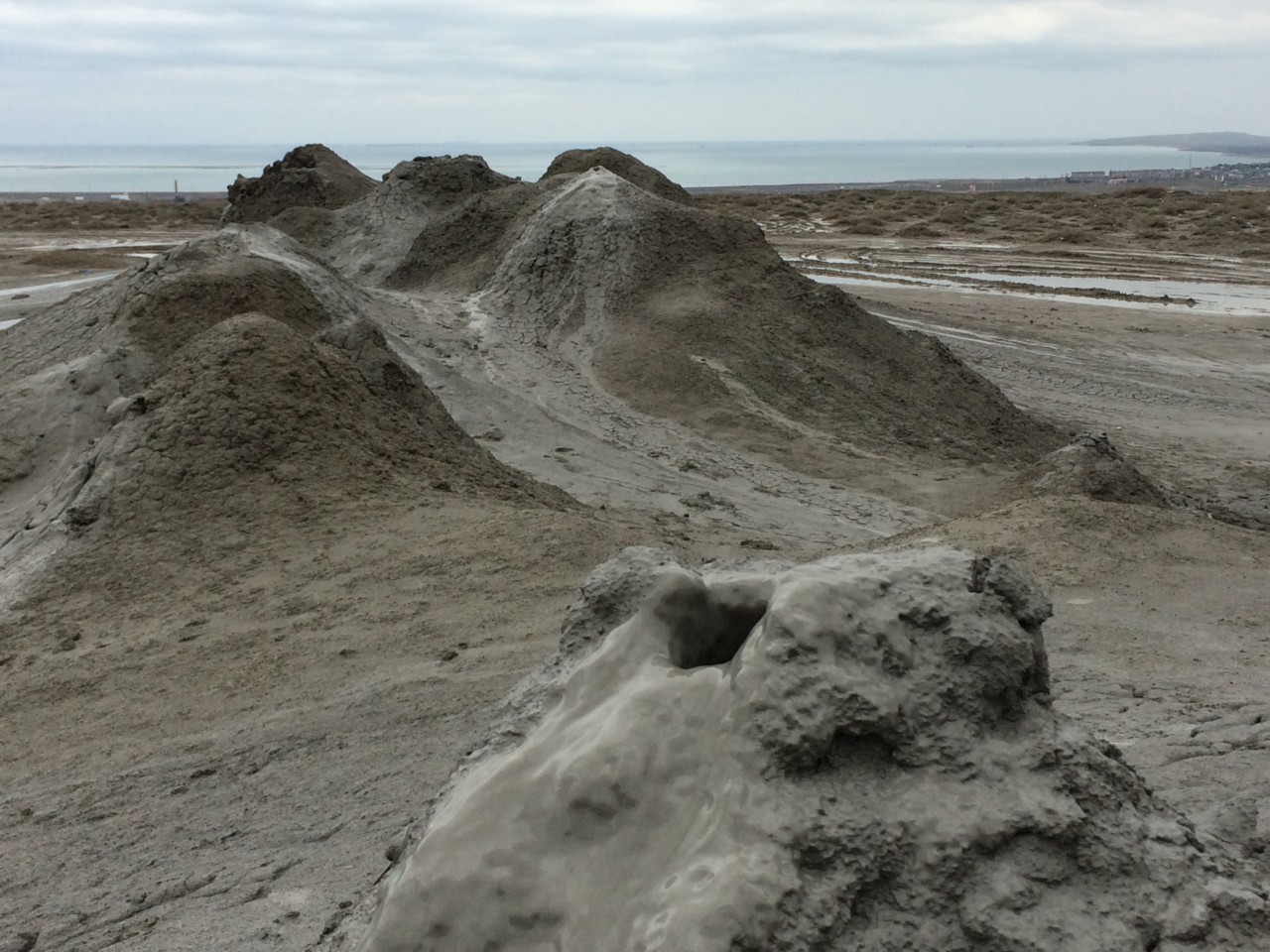 Yes, that is a mud volcano, which, as you can tell from the angle, means they're shorter than a person. They're so adorable that you might be surprised to hear that occasionally some of the bigger ones explode with such force that they actually cause human and livestock casualties. But the ones around Gobustan are just precious.
And pretty cinematically bleak on a cloudy day: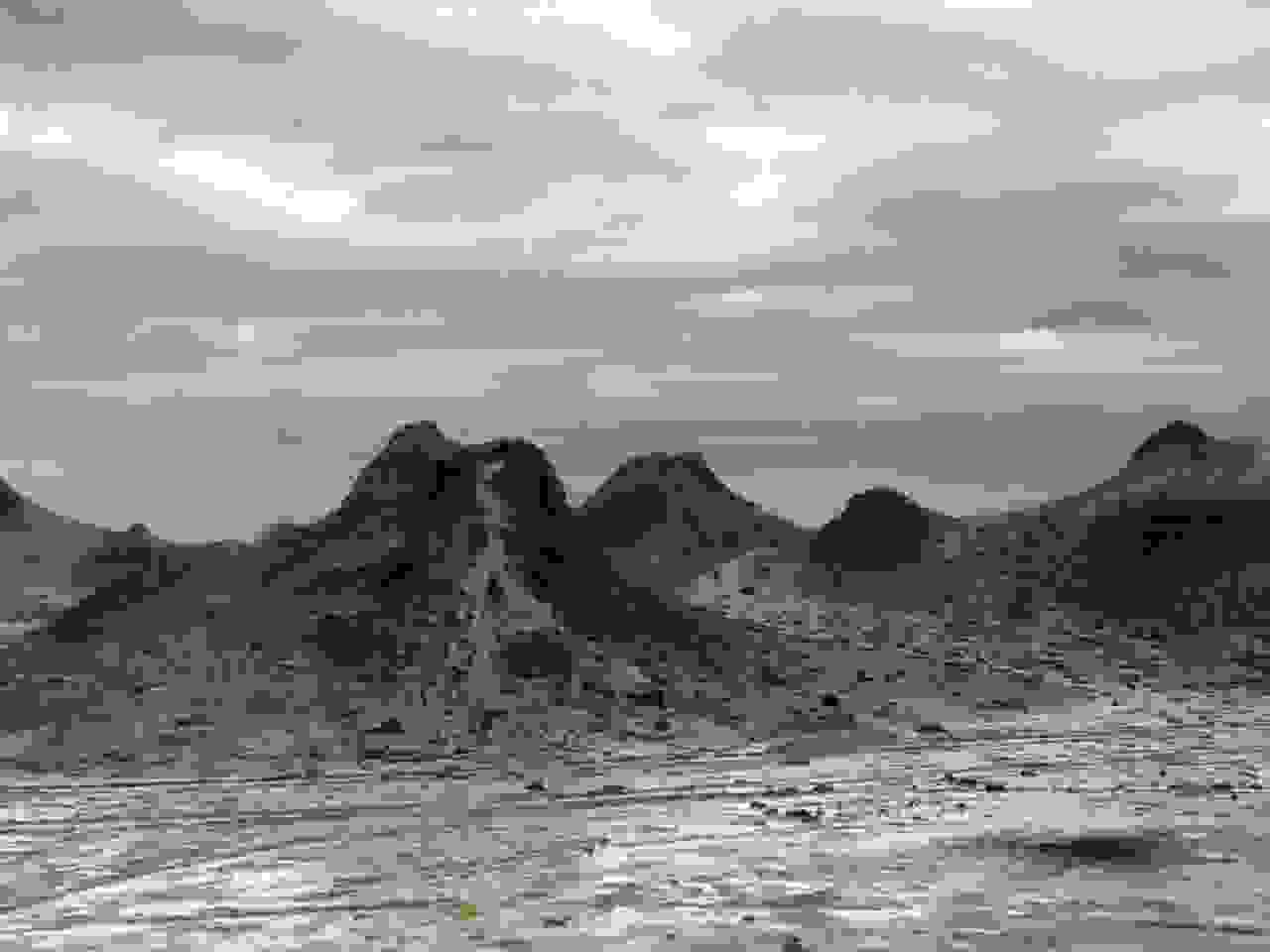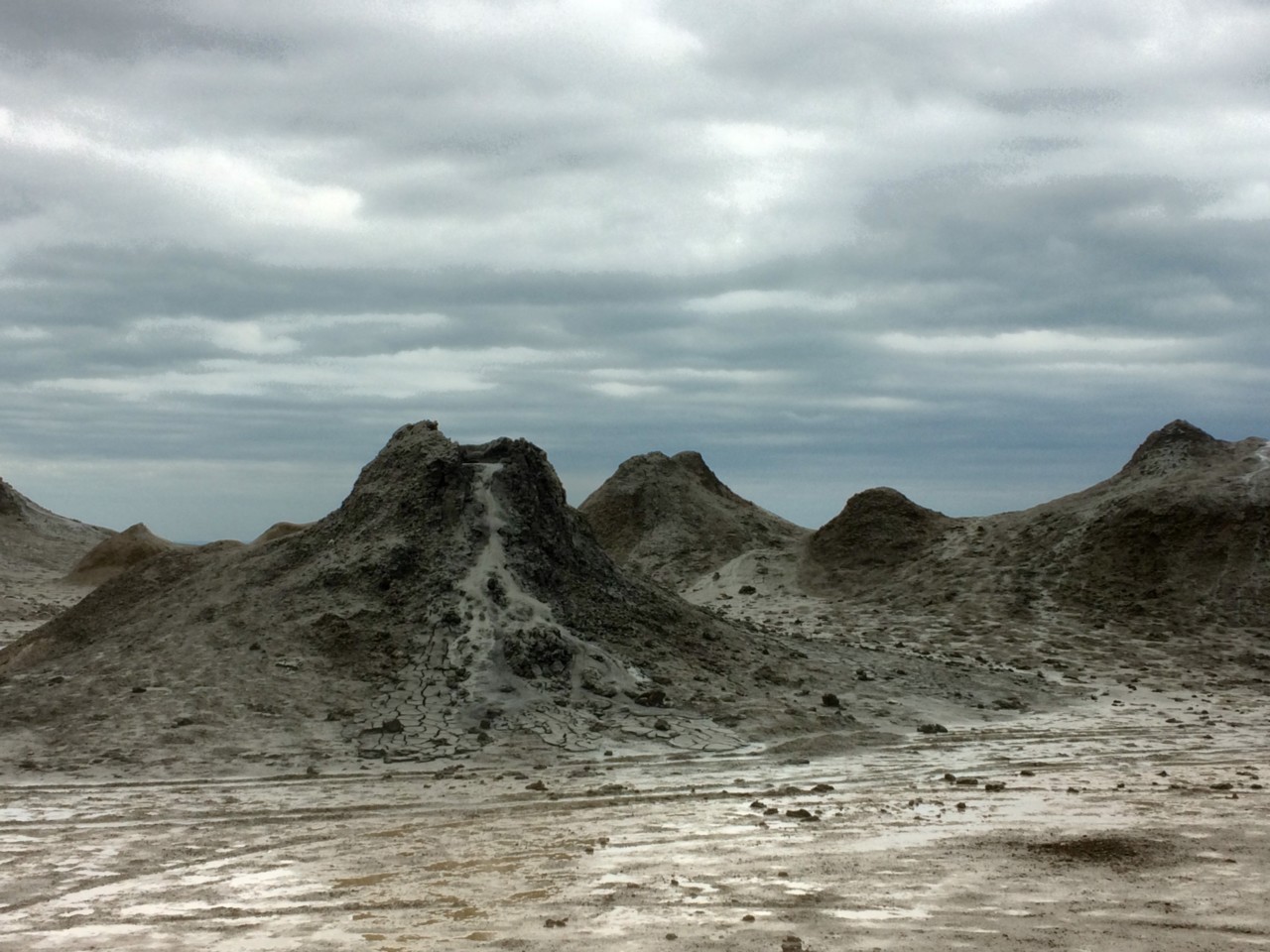 There is literally nothing around these things. No walkway, no signs, no garbage cans, or even the hint of human interaction besides the footprints that soon disappear after the next mudflow. I don't know how the hell these things have gone so long without someone charging an entry fee, but I'm not complaining. Well, except for the road.
The only sound around here is the burbling forth of mud, which sounds as quirky as it…sounds. It's a weird sensation to be in otherwise complete silence, serenaded only by the sounds of gurgling mud bursts.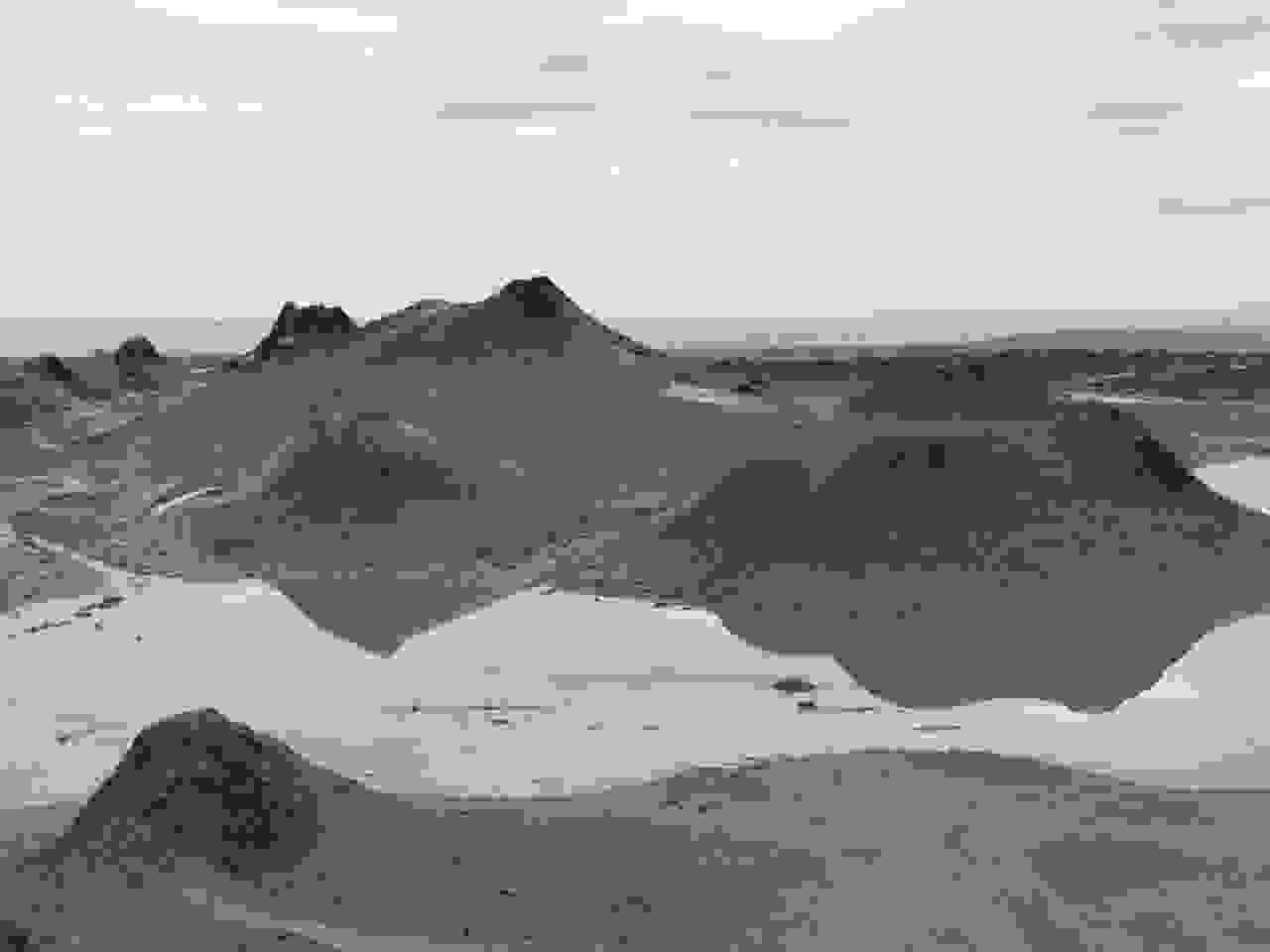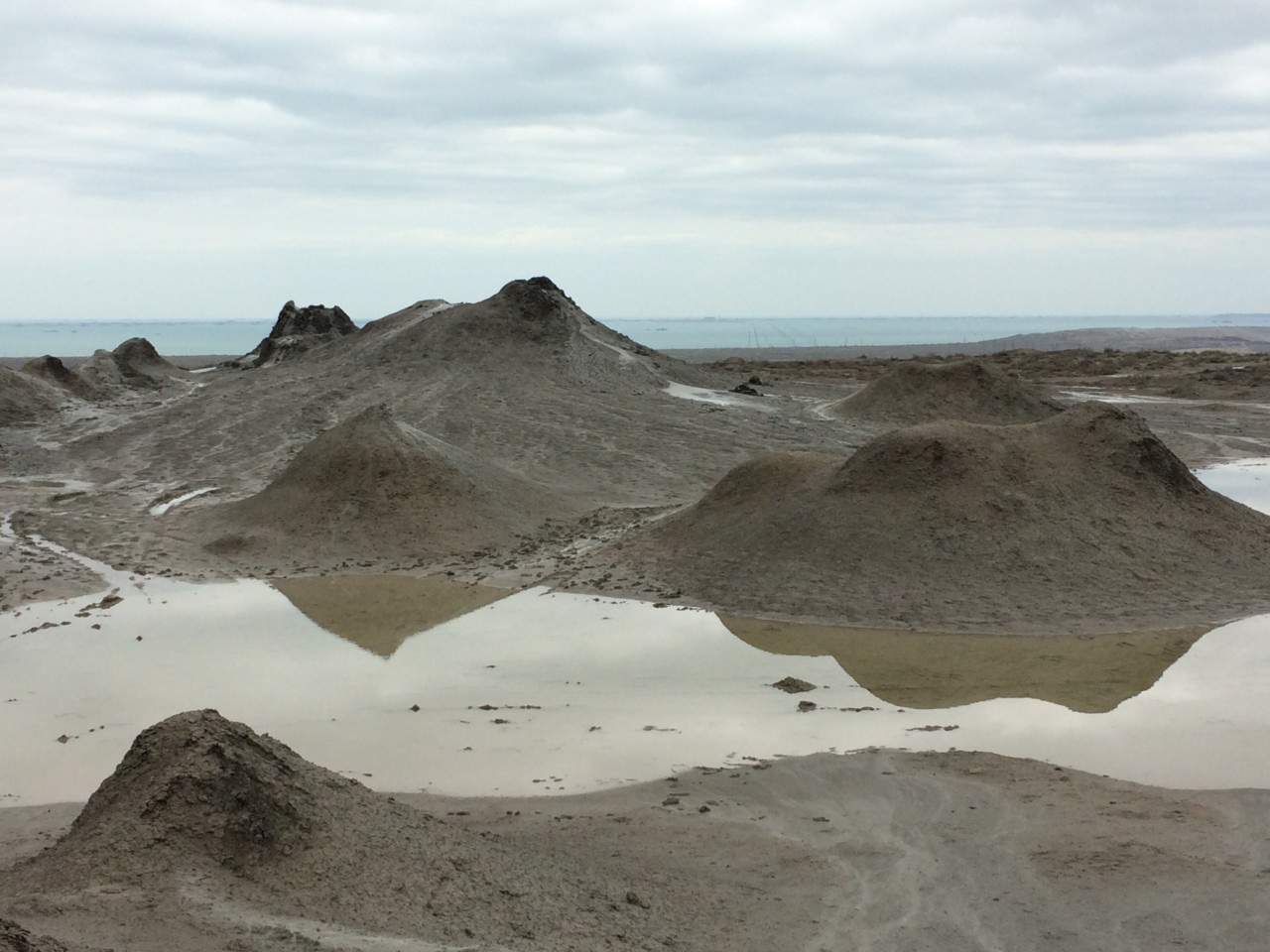 The mud comes from deep within the earth, where the water is heated up by the warmer temperatures that occur that far down, which then mixes with dirt and minerals as it heads up to the surface, where it bursts forth in little spouts like these:
I couldn't get the timing right to get a photo of an actual bubble, which was a little unfortunate. They were pretty cool. Some of them just bubble continuously, with the regularity of a slowly-dripping faucet. Which means it's muddy all over the place, so you'll want to bring good shoes.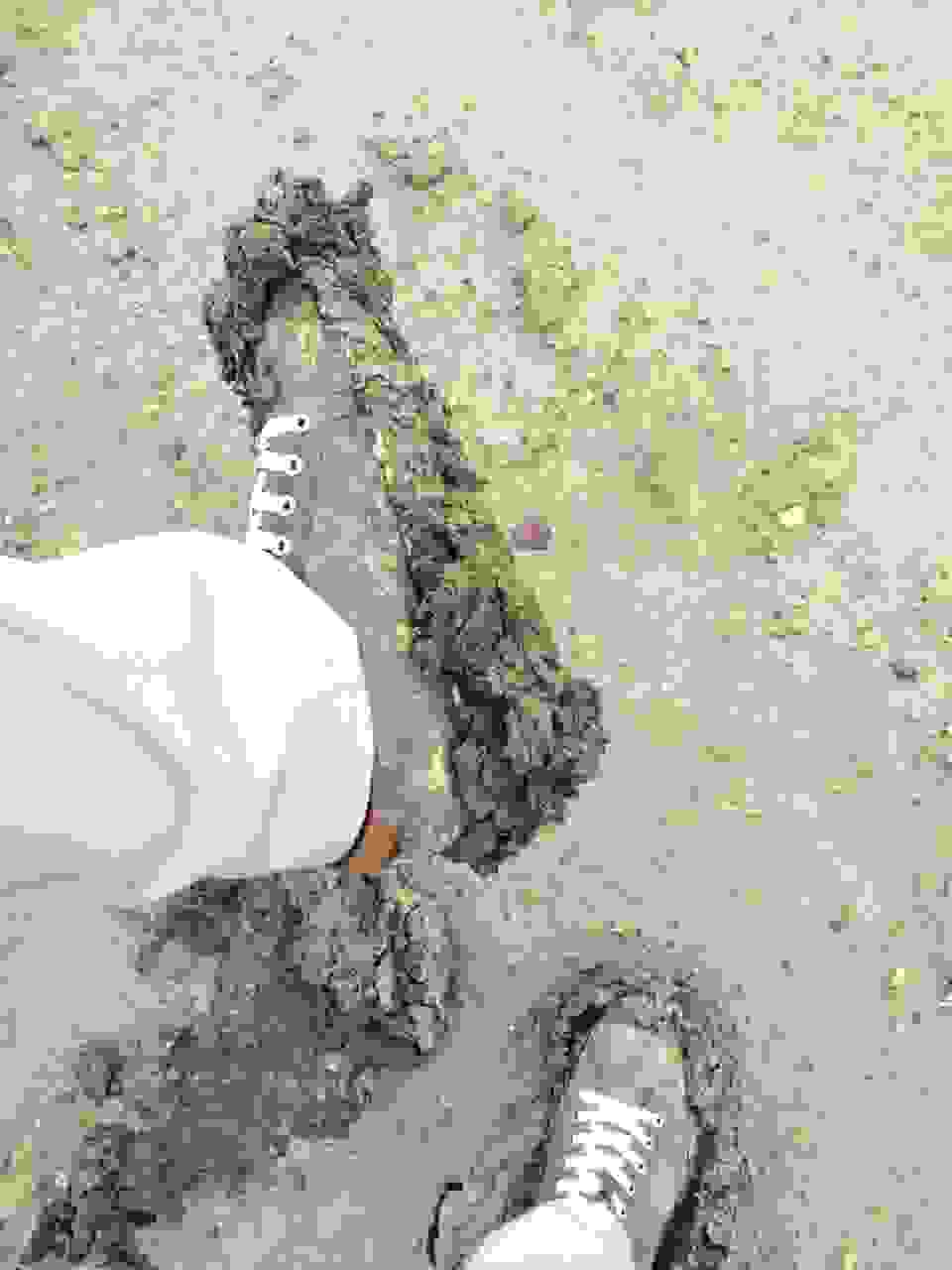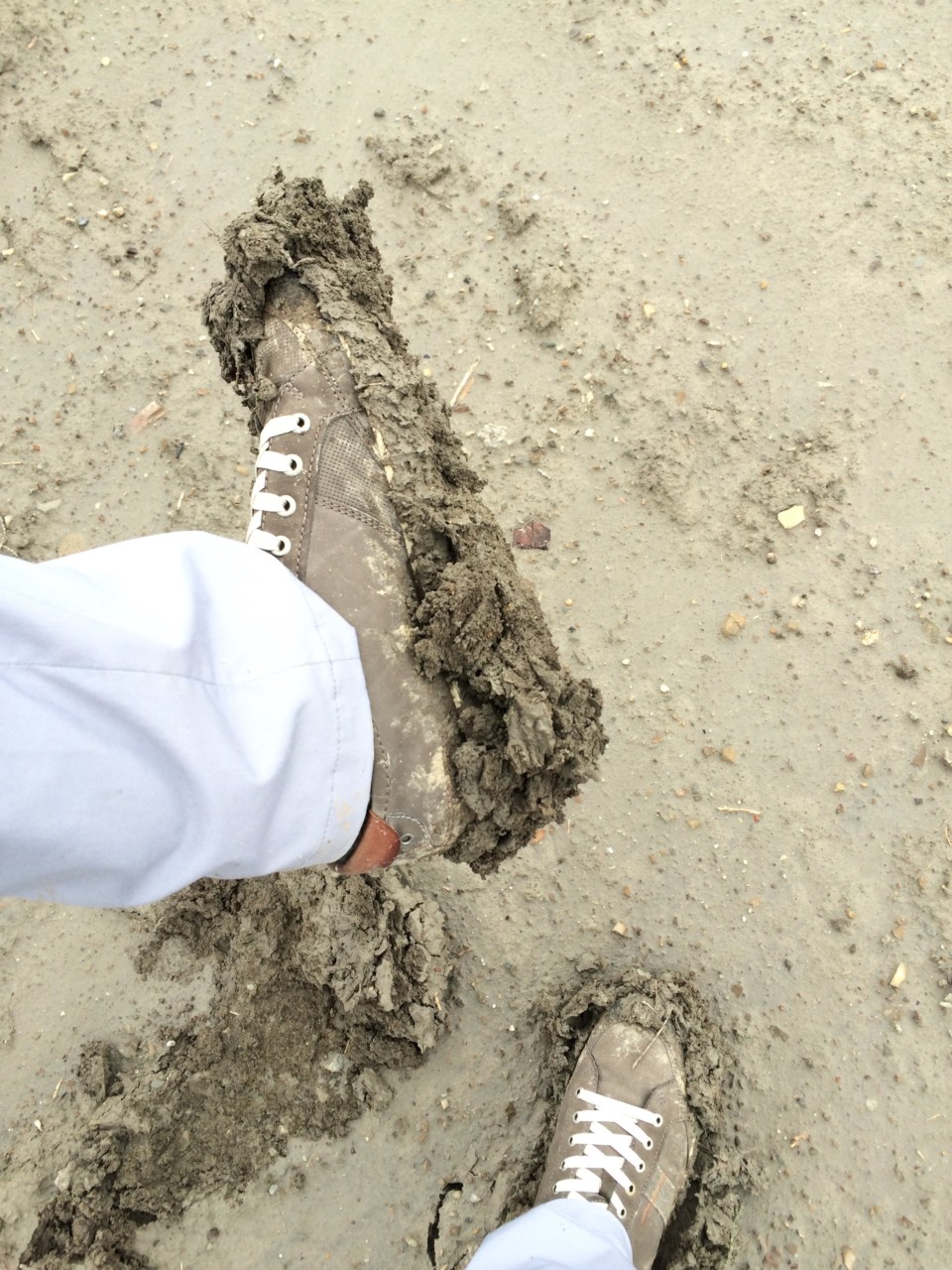 I am extremely happy that of the several times my shoes got stuck in the mud and my feet slipped out, that I was able to reinsert them successfully without stepping in the mud beforehand. It's the small victories in life that count for so much.
You can find mud volcanoes all over Azerbaijan––which is home to about 40% of them, oddly enough––but the site around Gobustan is probably going to be the most accessible, since it's within easy day trip distance to Baku. But since the road is pretty terrible and gets even worse if it ever rains, and bus transportation isn't particularly stellar, you'll probably want to do this with an organized taxi tour or something like that. Hostels will have drivers they know, or you can just go up to a random taxi driver and see if he knows what you're talking about.
By the way, along the route to the mud volcanoes are a few other sites which are definitely worth checking out, the most interesting of which is the petroglyph site: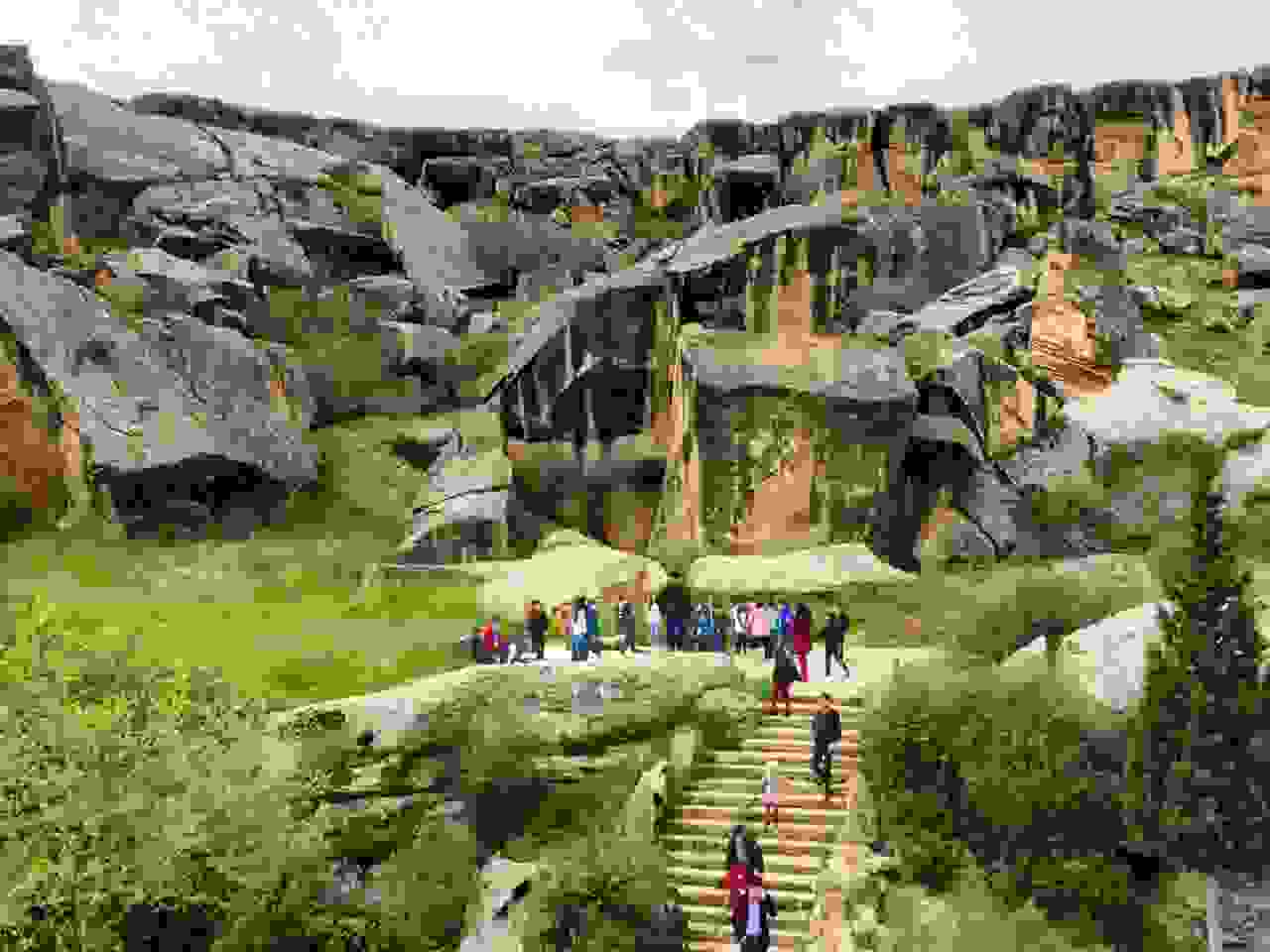 All over the rocks are ancient carvings, and it's fun to find them peaking out every once in a while: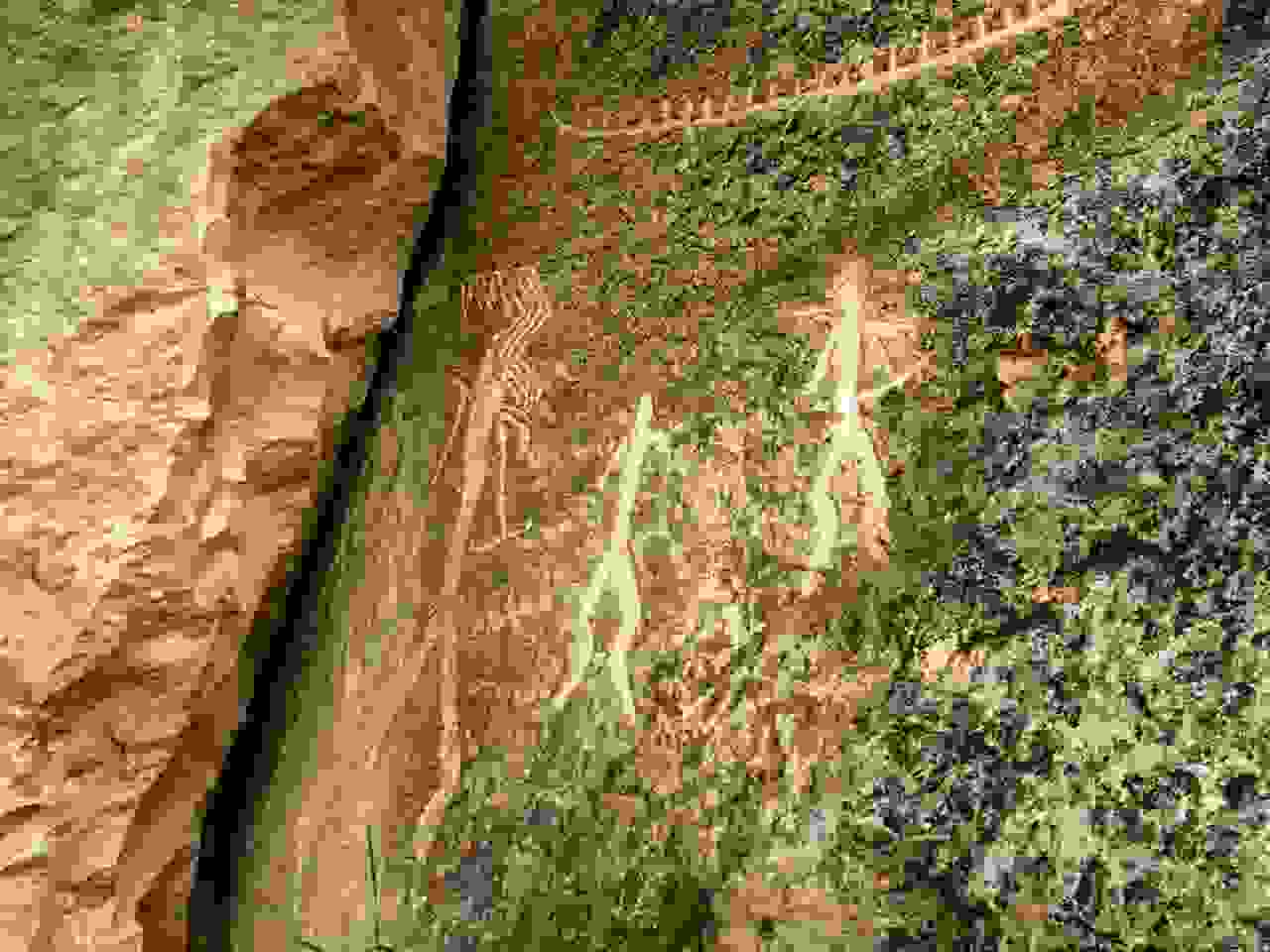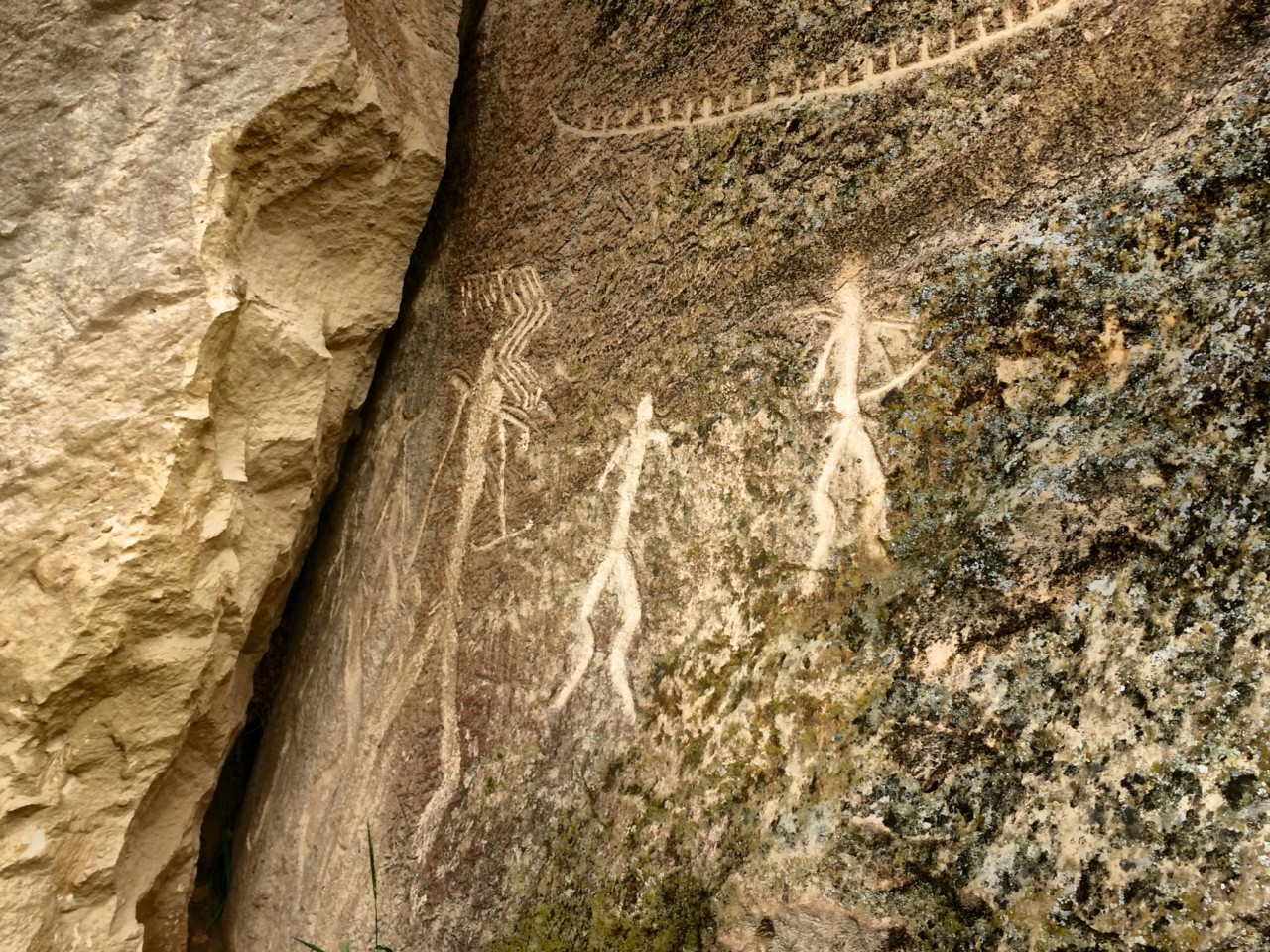 The site is pretty famous, and it also has a nice museum with artifacts and archaeological information to fill you in on the details. But it's also just a really nice park, with some great views. School kids were running around here on a field trip.
A short drive away you'll find some Roman graffiti, which is famous for being the easternmost point of Roman expansion: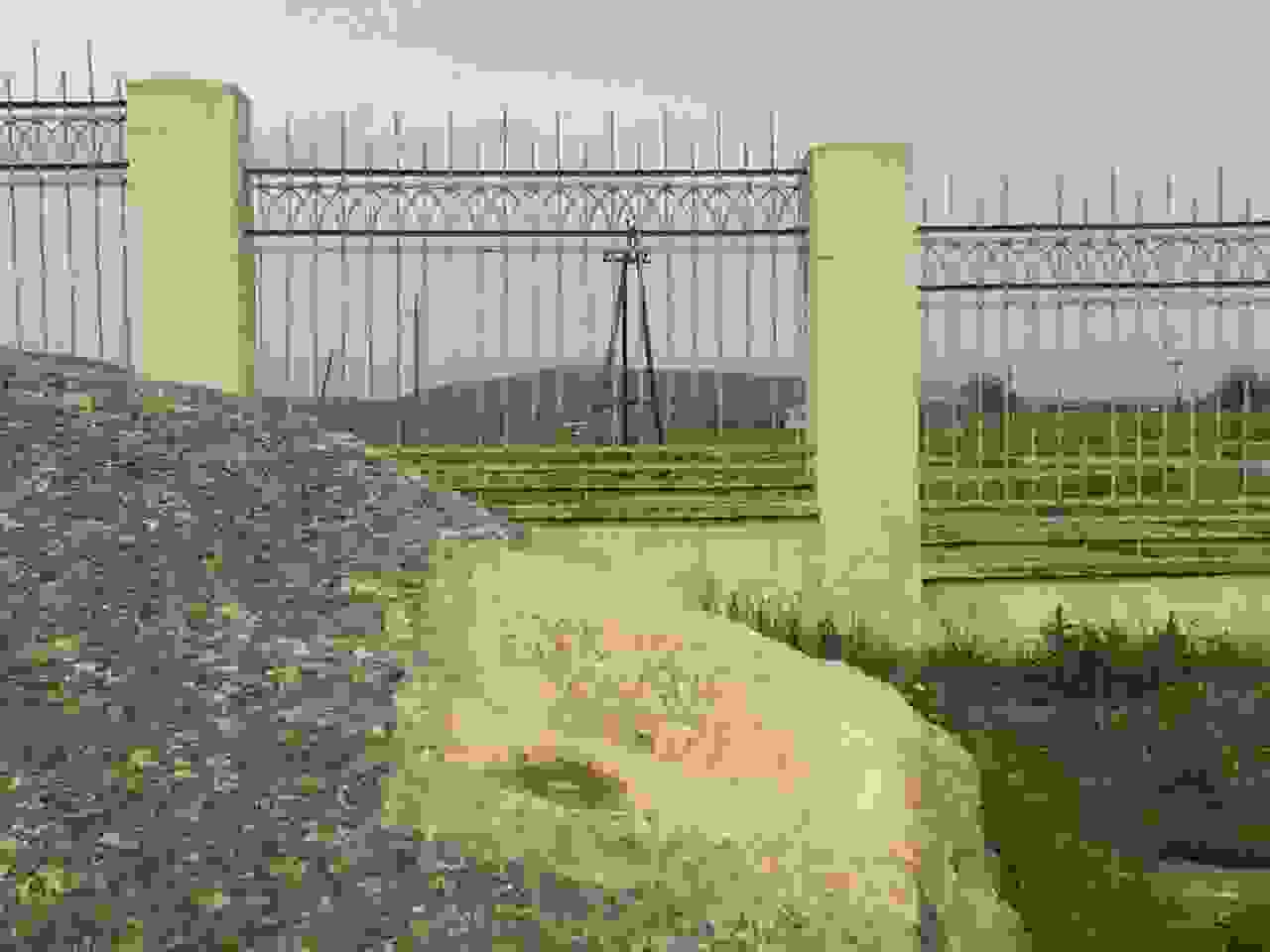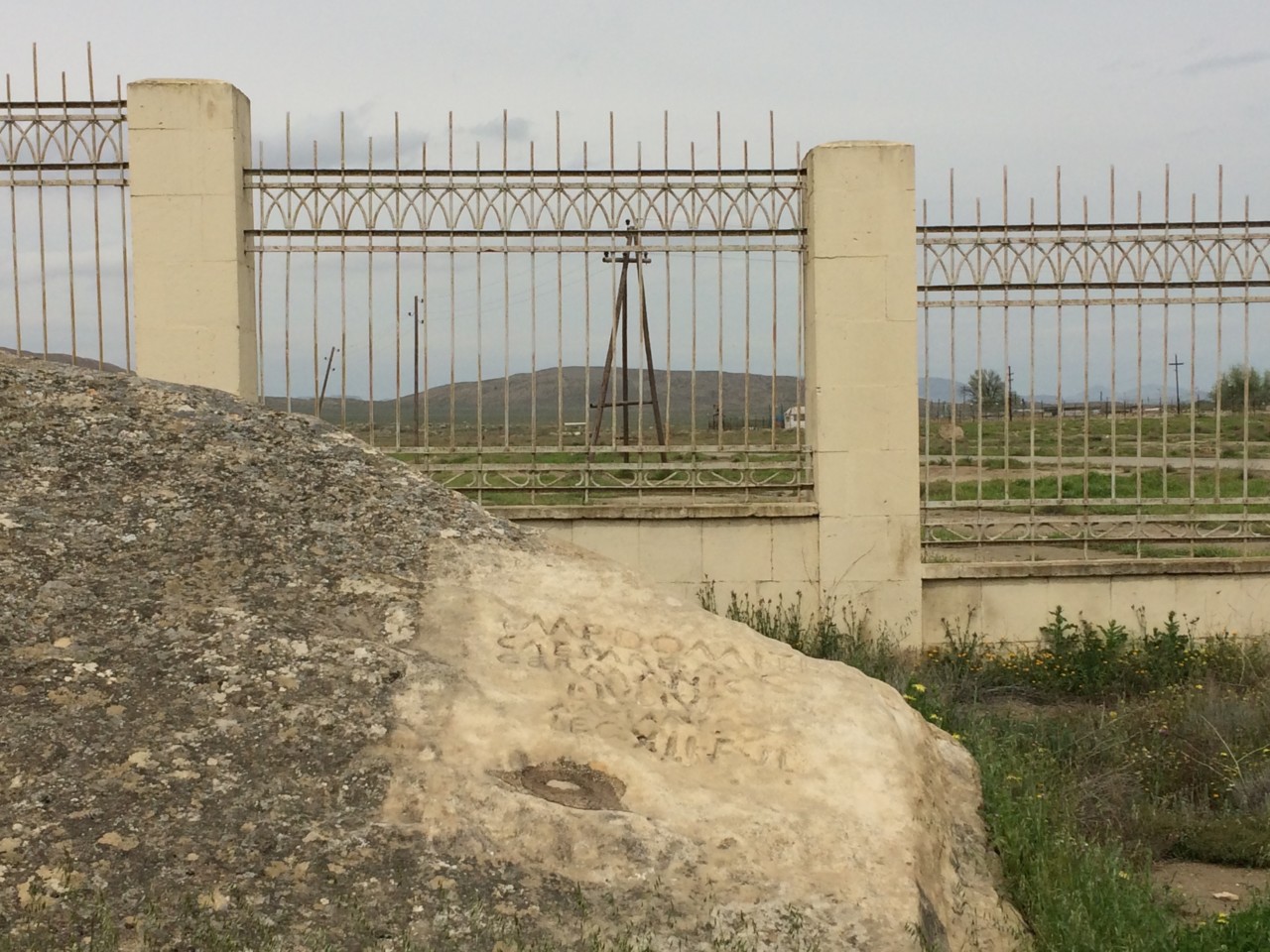 It would actually be kind of underwhelming, except that it's right on the way, and doesn't take long to stop and take a picture before driving off.
On the way back, closer to Baku, there are two sites that might be worth your time. First is the James Bond Oil Field, which is not quite as exciting as the films themselves; it's literally just an oil field that was featured in the movie The World Is Not Enough, but by the time you drive out to the mud volcanoes, you'll probably have seen a thousand oil derricks and won't care anymore.
Somewhat more interesting is the Bibi Heybat Mosque: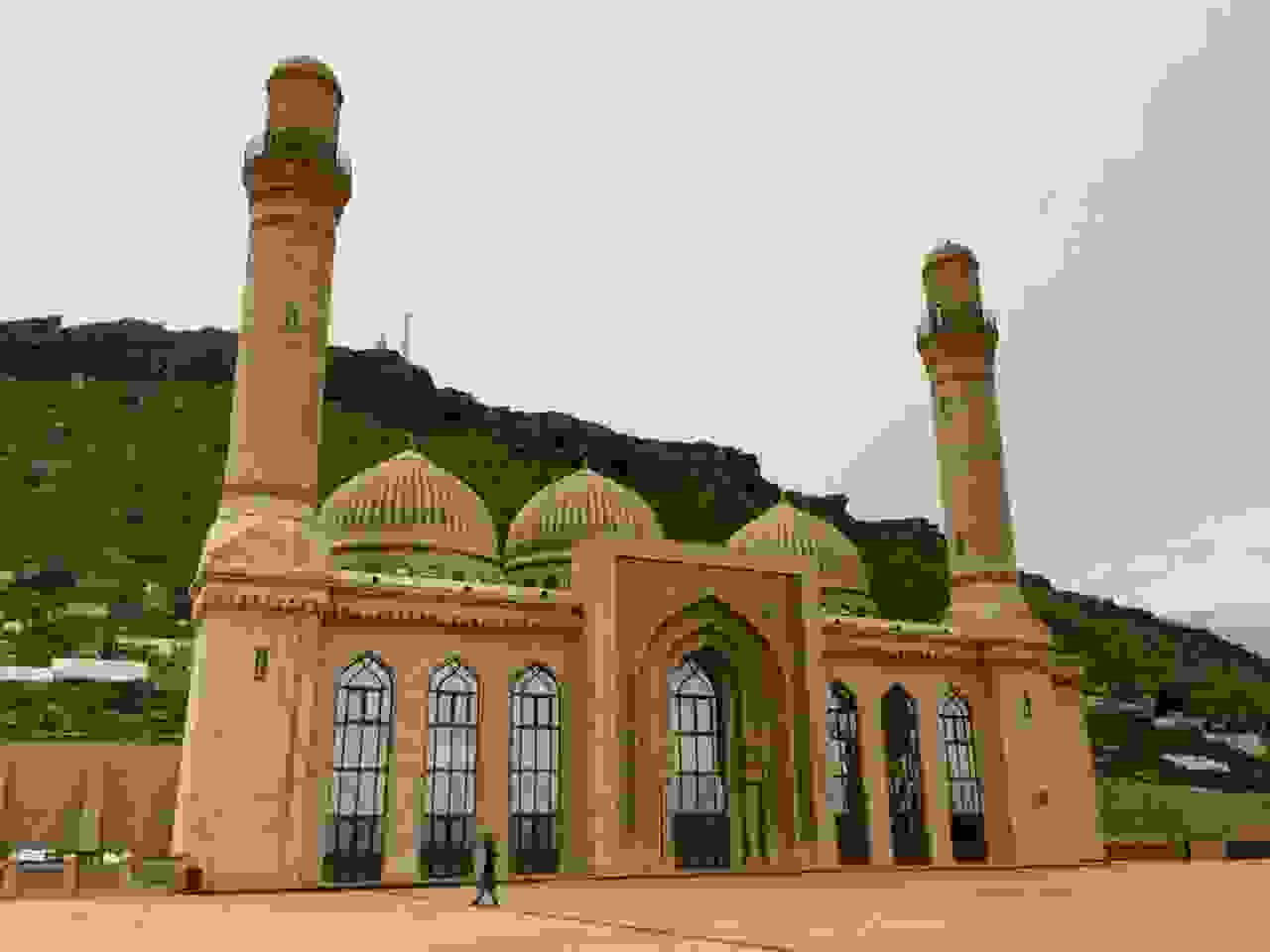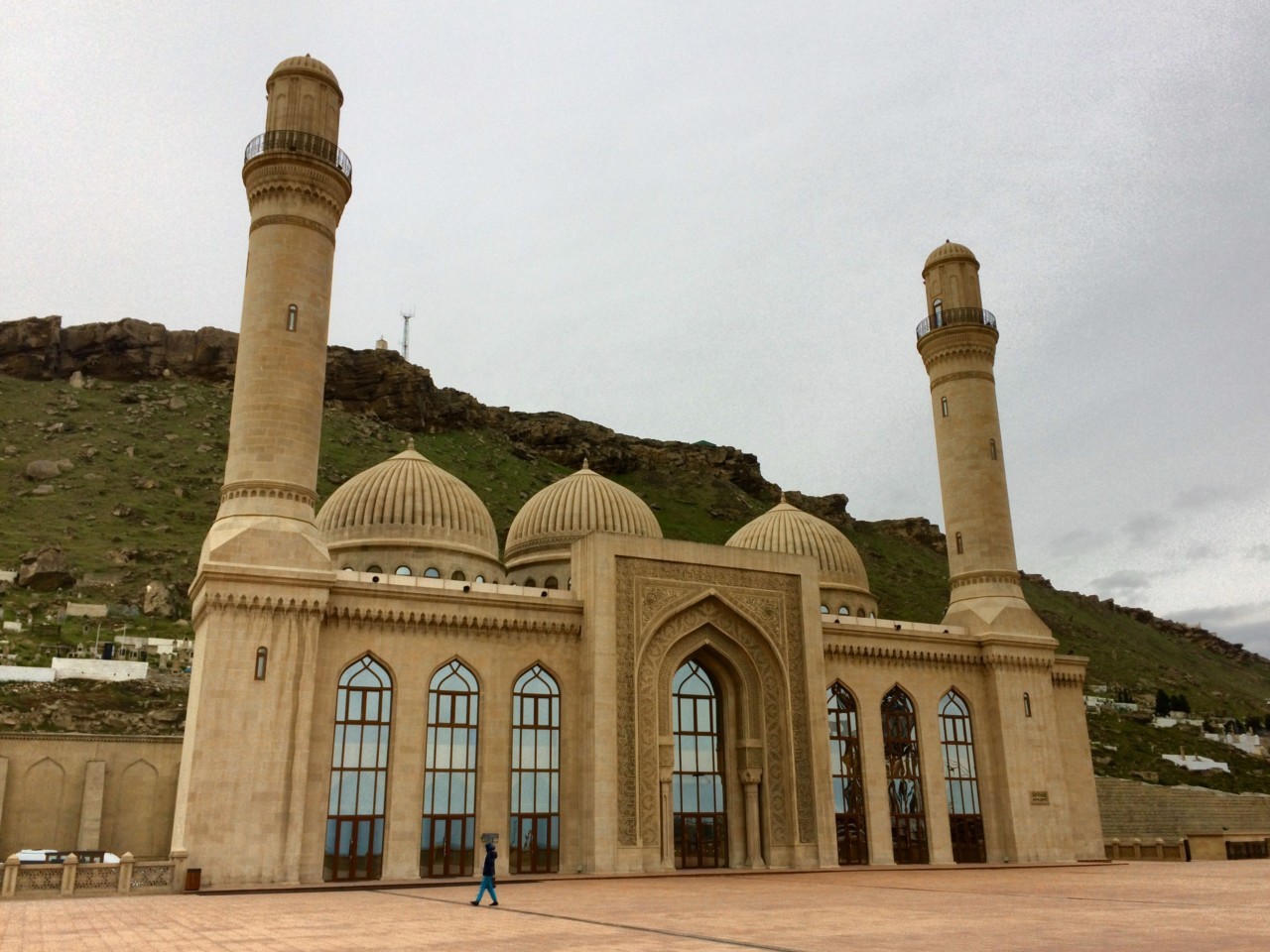 Again, this isn't exactly something you'd go out of your way to see, but it's literally right on the road, and is pretty impressive. The courtyard is also built on a cliff, which overlooks a modern shipyard: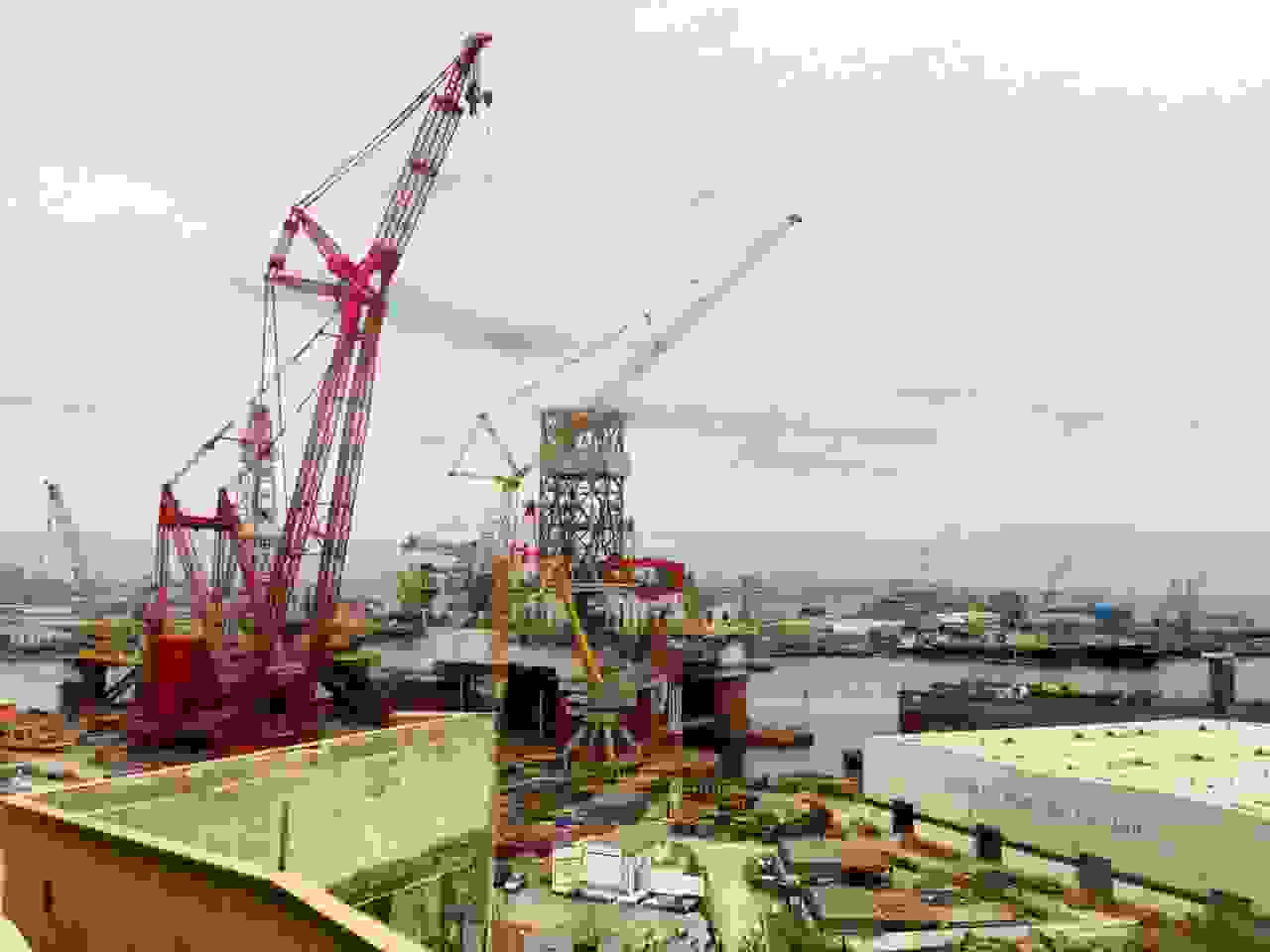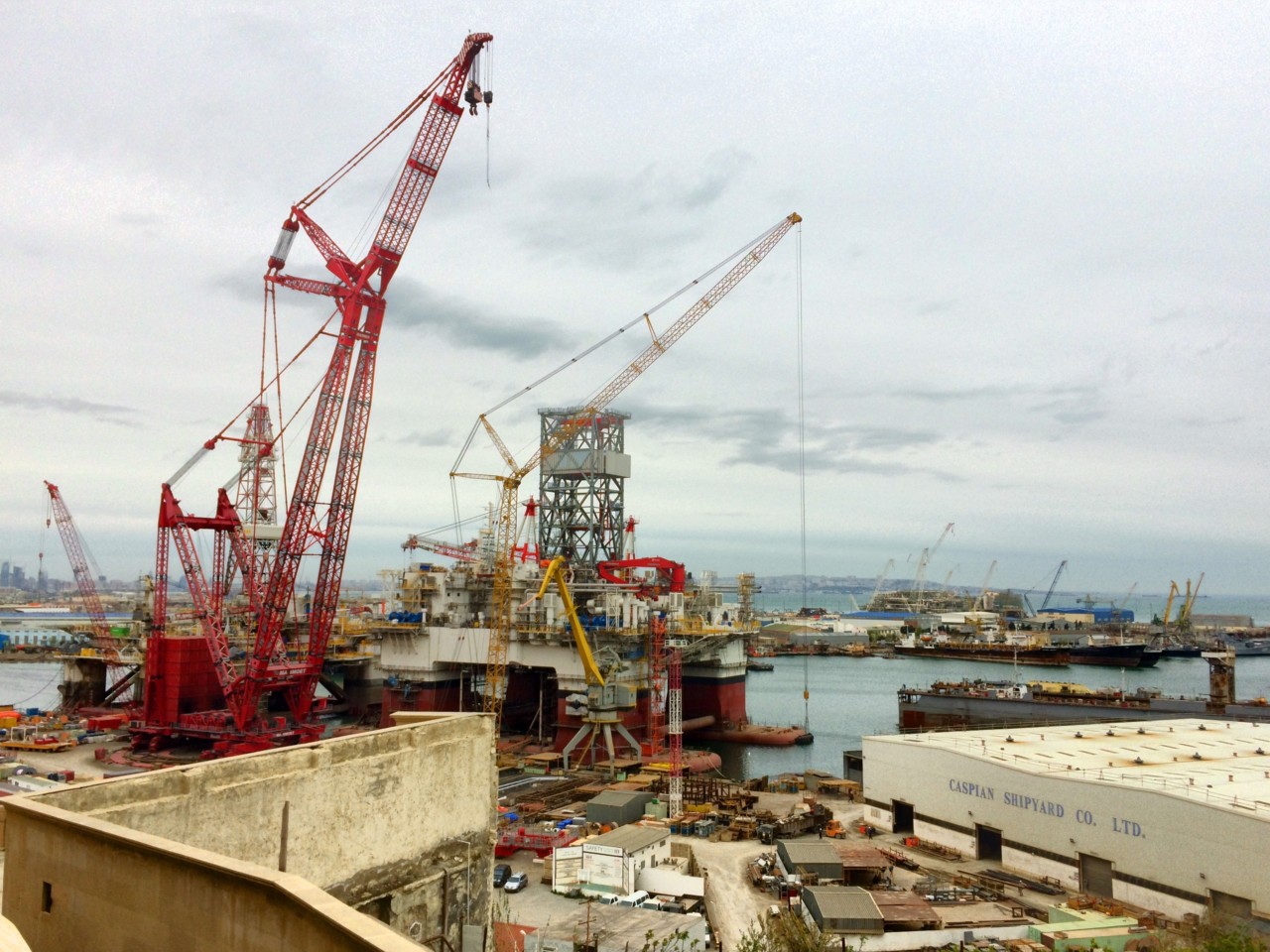 I just thought it was a neat juxtaposition to see Azerbaijan's new and old right next to each other, and modern industry serving as the backdrop to ancient religious traditions can make for a fairly picturesque mix.
The mud volcanoes were definitely one of my favorite things to do in Azerbaijan. So yes, definitely go. But they've really got to fix that road.