Azerbaijan is so unknown in other parts of the world that when I called my bank to tell them where I was going, the response was "what's that?"
But it has quite a bit to offer in terms of history, culture, cuisine, architecture, and hospitality. It's stuck right in the middle of Turkey, Russia, and Iran, so its culture is a blend of East and West that's both modern and ancient at the same time, and, given its mountainous geography, much of its folk traditions incubated in isolation for generations. In some of the tiny mountain villages up north, each village might have its own language. That's how cut off they were from their neighbors, just down the road.
Given the oil wealth that's pouring through the capital, things are changing quickly in the major cities, but in the countryside, life looks very much like it did quite some time ago…except with mobile phones and Wi-Fi among the grazing sheep enjoying pristine mountain valleys.
So here's what I think are some of the best things to do in Azerbaijan, if you're planning to visit:
1) Get lost in Baku's old town
Any trip to Azerbaijan will probably start with an endless perusal of Baku's old town, known as Icheri Sheher, a densely packed warren of winding alleyways, stone streets, overhanging wooden balconies, and endless stray cats.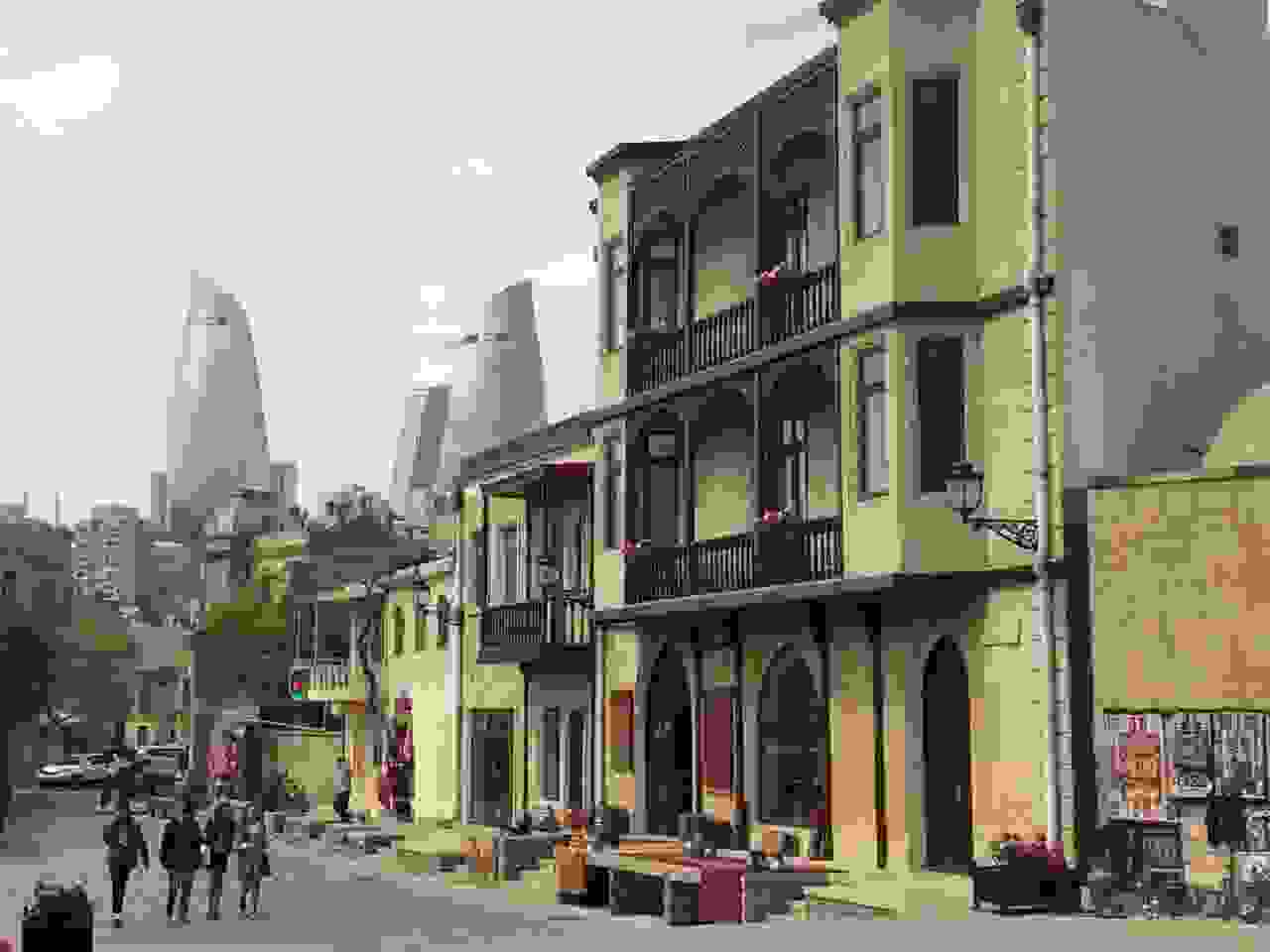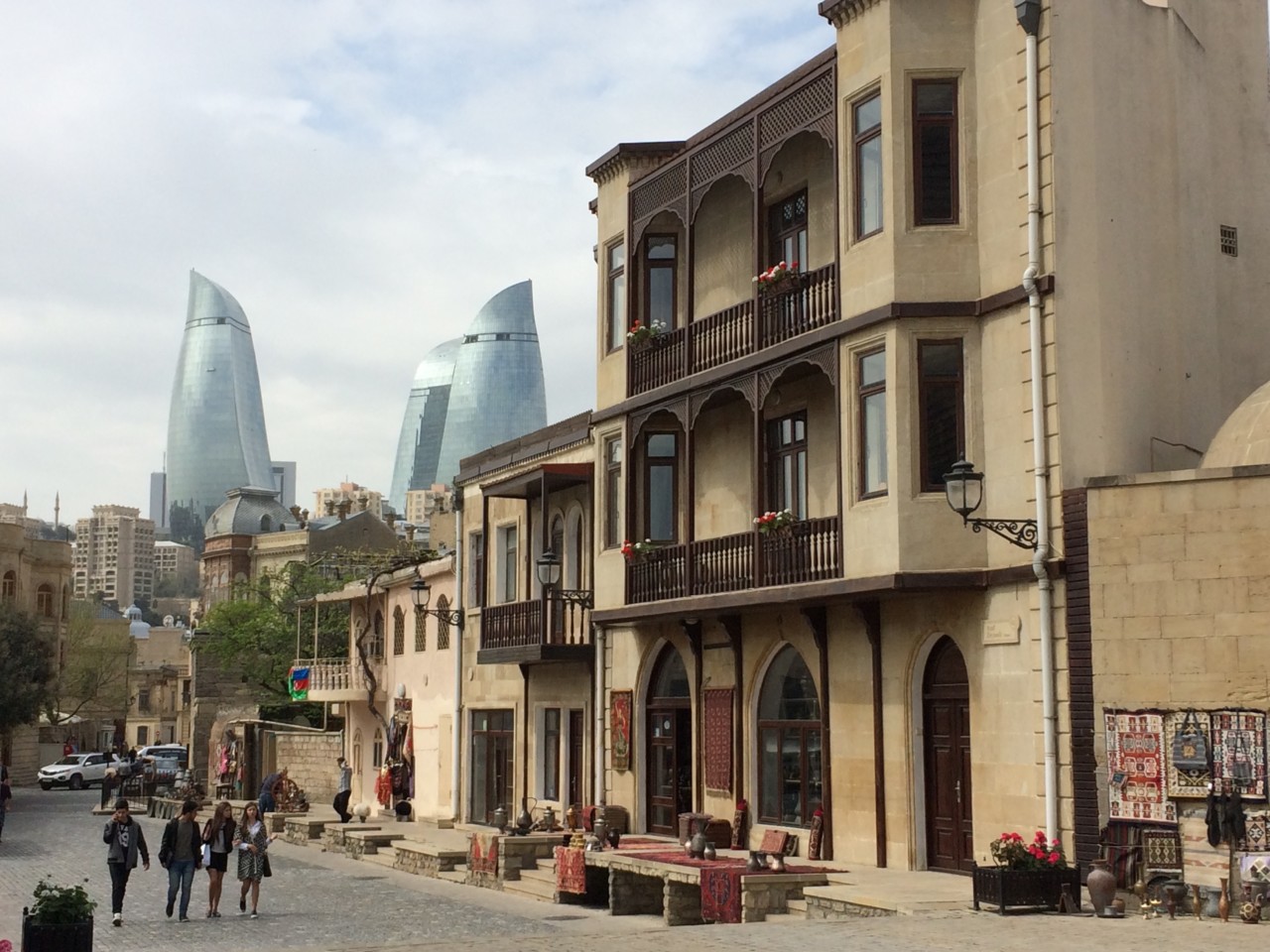 Aging palaces see renewed life as tourist-friendly restaurants, while modern-day elites live in renovated mansions just steps away from cramped apartments of their less-wealthy neighbors. Boxy old Ladas drive right alongside slick new Mercedes sedans, driving in and out of the gates of the medieval walls that surround the city, delineating it from the modern developments rising just beyond the walls.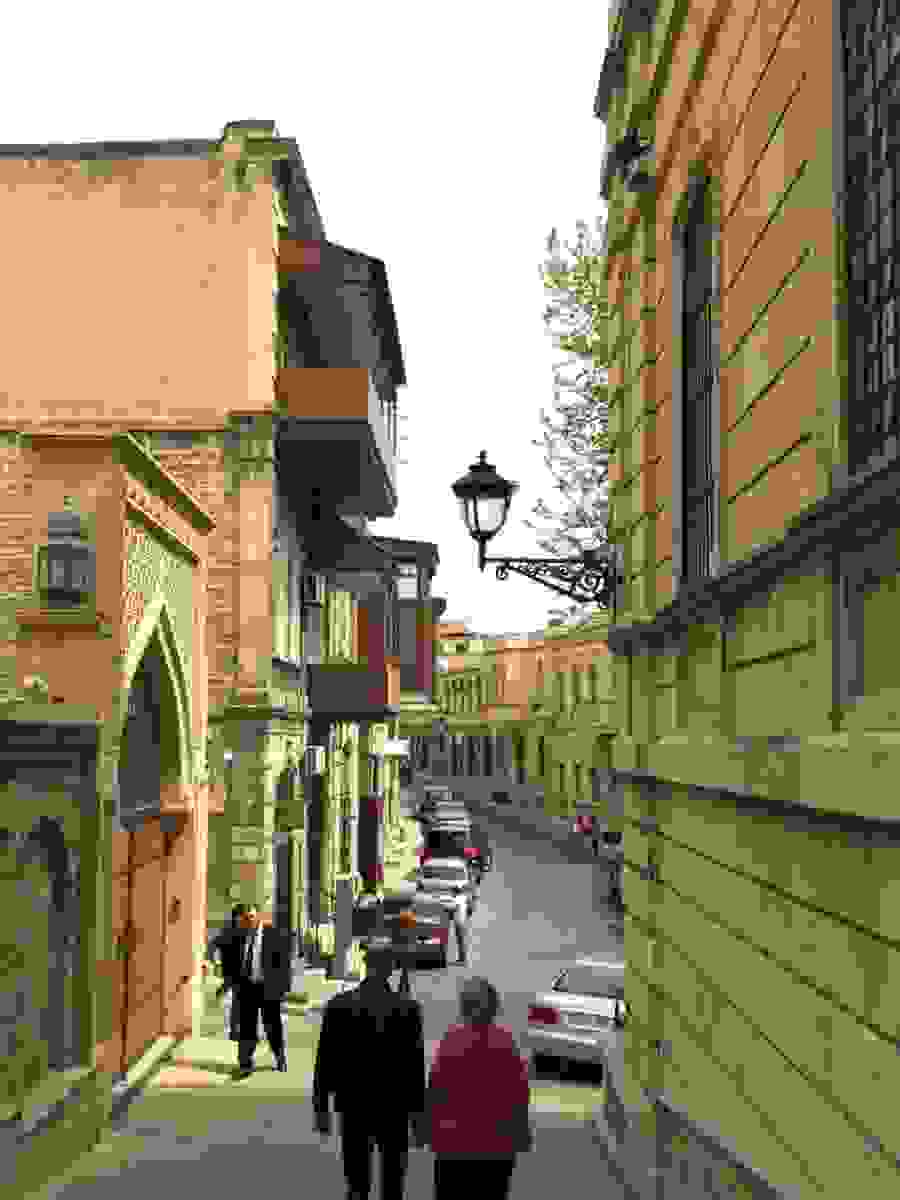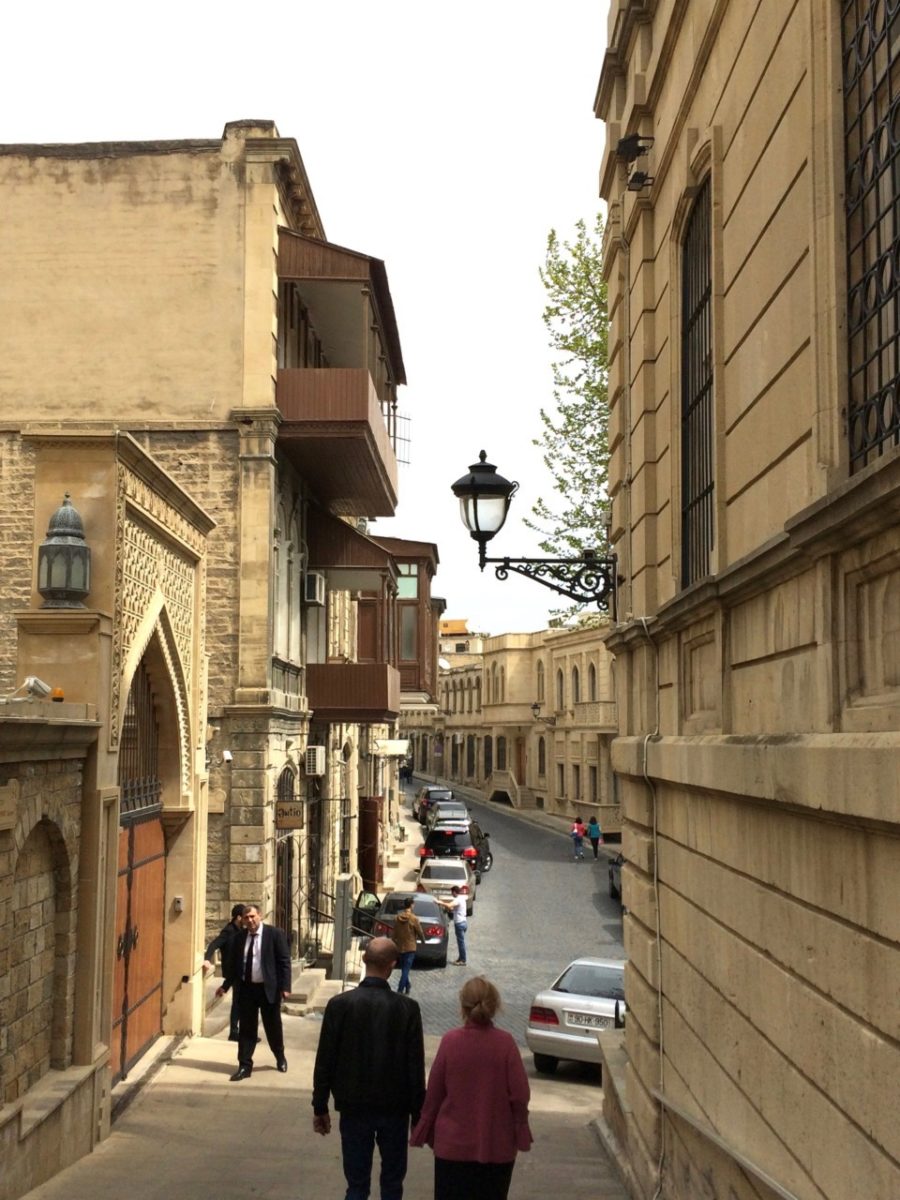 There'll be a photogenic moment on just about every street corner, which means the inevitability of getting lost will mostly result in several pleasant surprises. Take a look over here if you want to see more from the old town.
2) Gaze at the chaos of Baku's modern transformation
Nowhere is Azerbaijan's recent economic transition more visible than the skyscraper-filled horizon of sprawling Baku, where the oil money is quickly funneled into grandiose building projects, from the high-rise Flame Towers, to the spiky Crystal Hall, the undulating Heydar Aliyev Center, and many others, so there's a lot to see and do in Baku alone.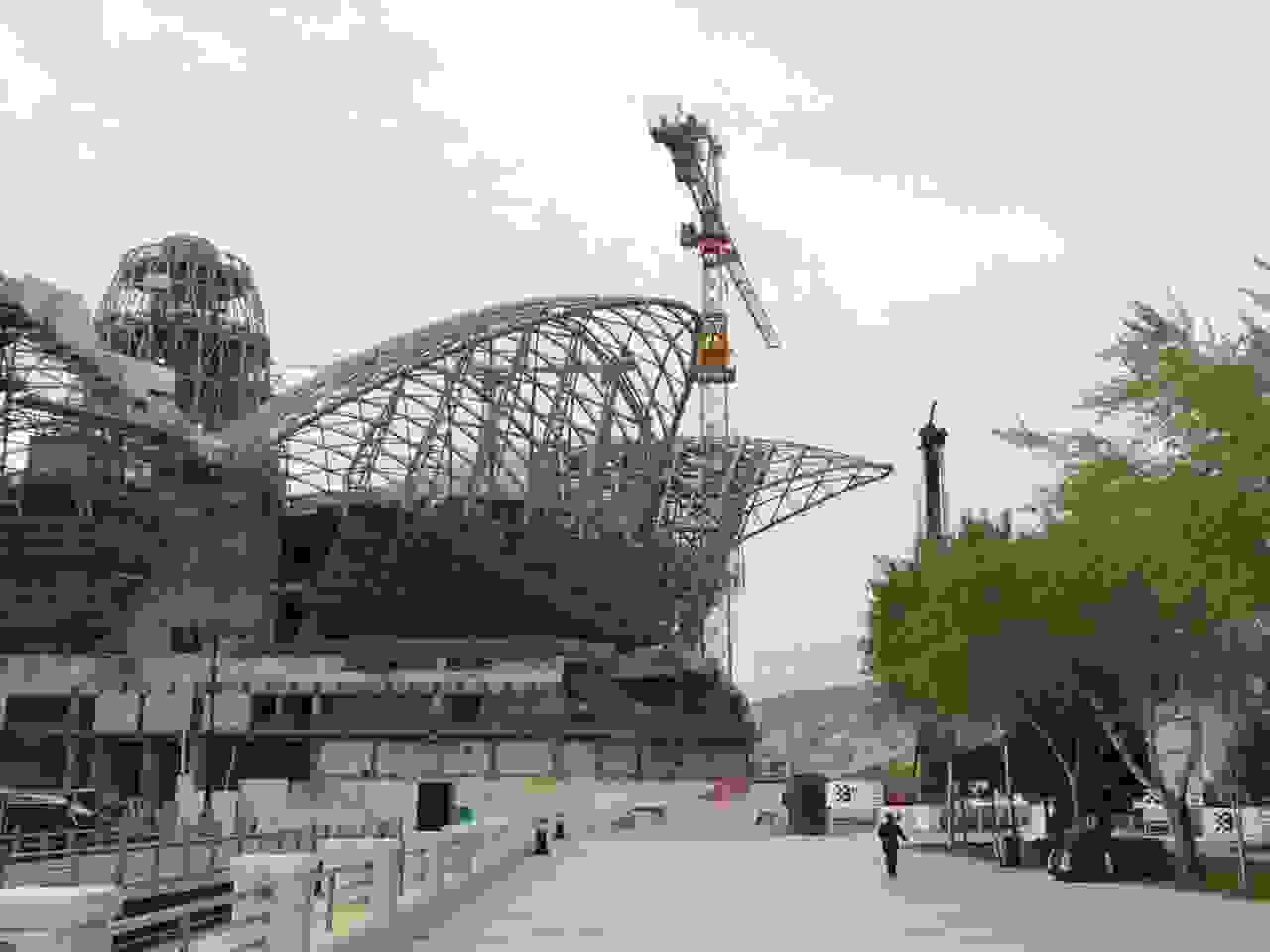 The ride from the airport will take you by a few of these, in what seems to be a deliberate attempt to showcase the modernism of Azerbaijan for all who pay the city a visit, from the moment they arrive. Nowhere else in Azerbaijan will you see a city quite like this, and it seems as though the goal is to craft a city as dynamic and exciting as any in the world.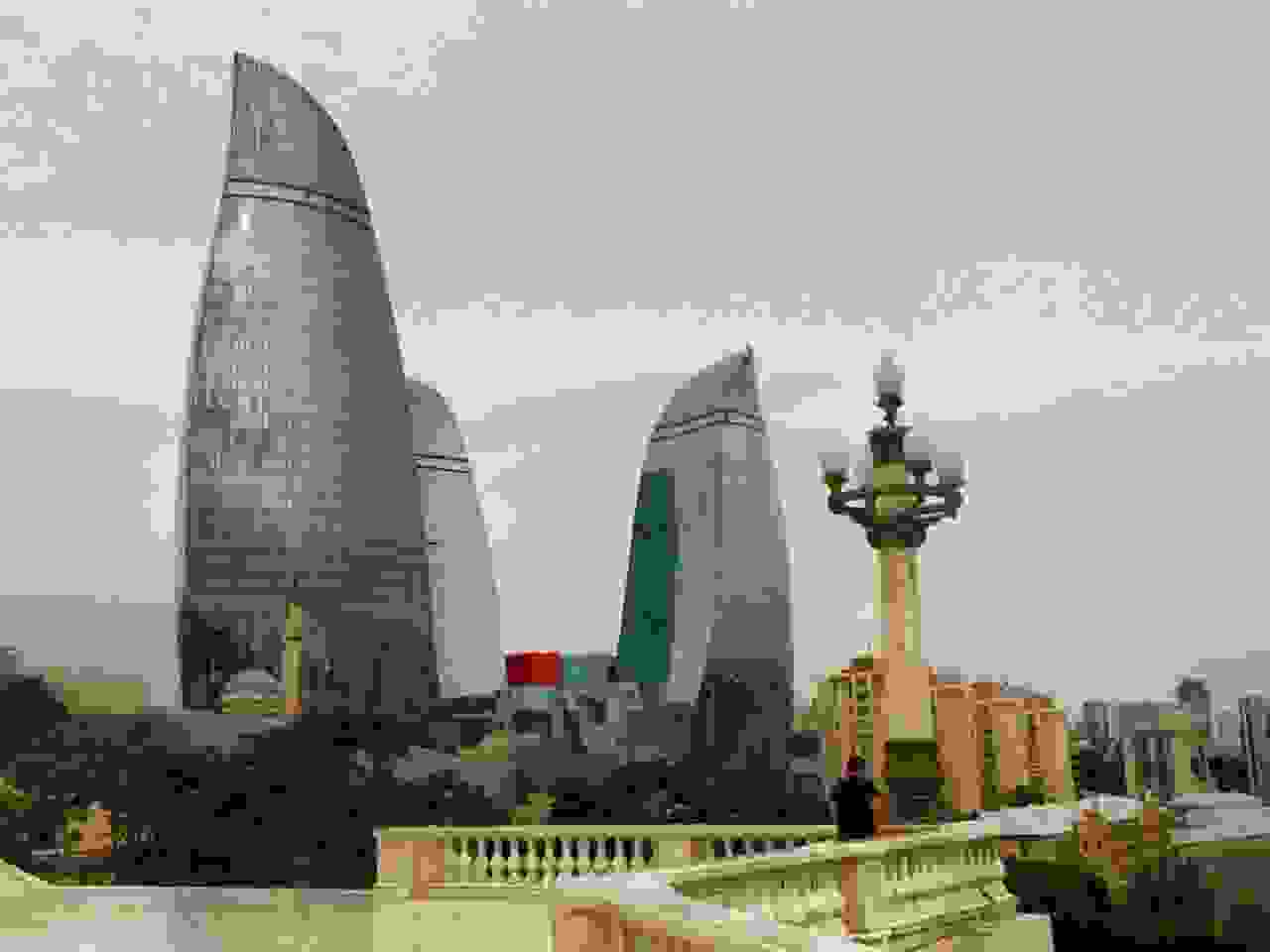 Whether this is admirable is another issue entirely, but there's no question that a visit to the capital should include some admiration for the artistic grandeur of Baku's recent architectural indulgence. As chaotic as it may be, the manicured neighborhoods of the city are no doubt beautiful.
3) Enjoy the idiosyncratic mud volcanoes
Perhaps the quirkiest of Azerbaijan's attractions, the mud volcanoes of Gobustan (and elsewhere) are a delightfully odd sight of gurgling mini-mountains, bubbling up from a field of mud on a remote hilltop, yet situated close enough for an easy day trip from Baku.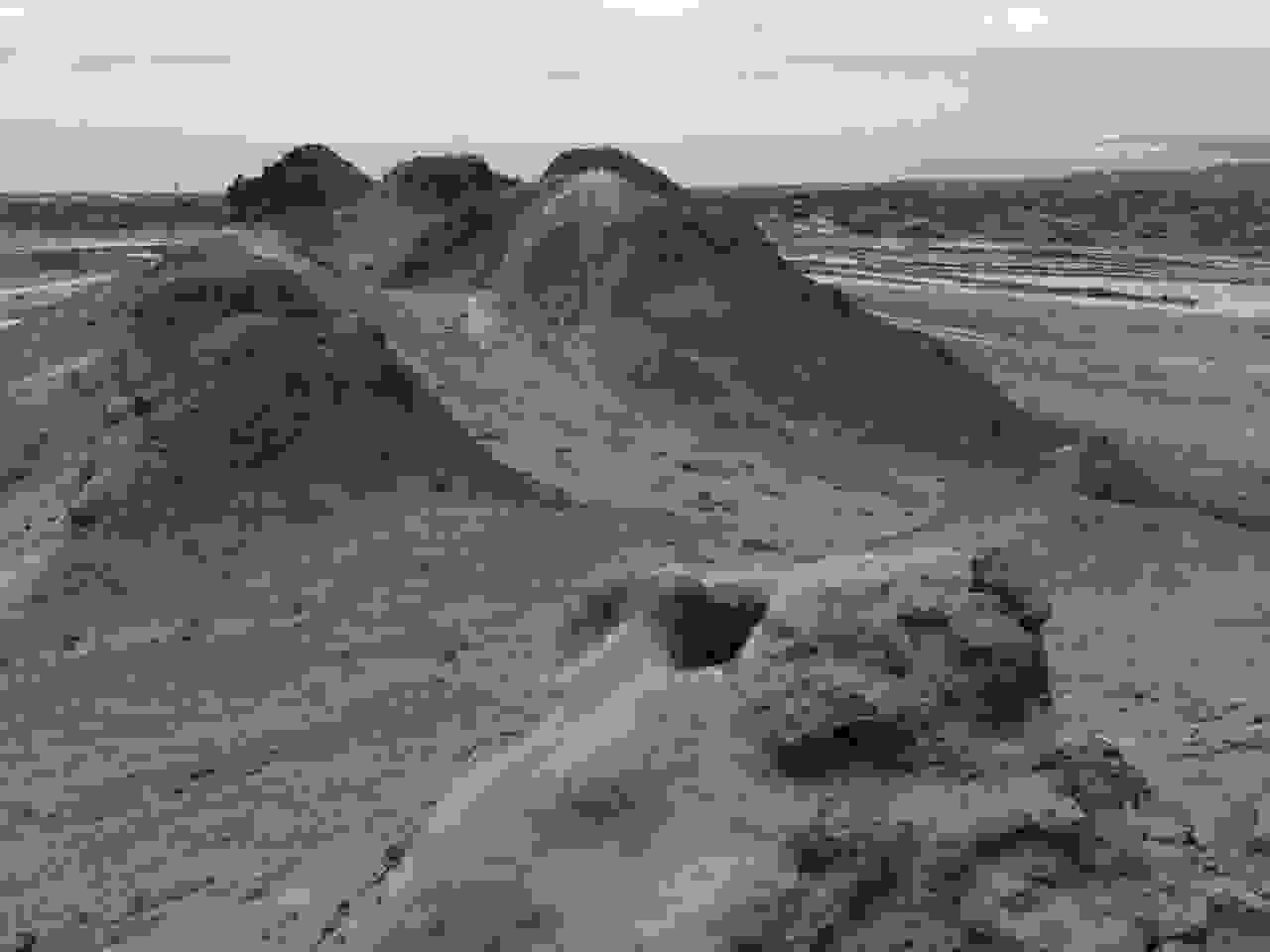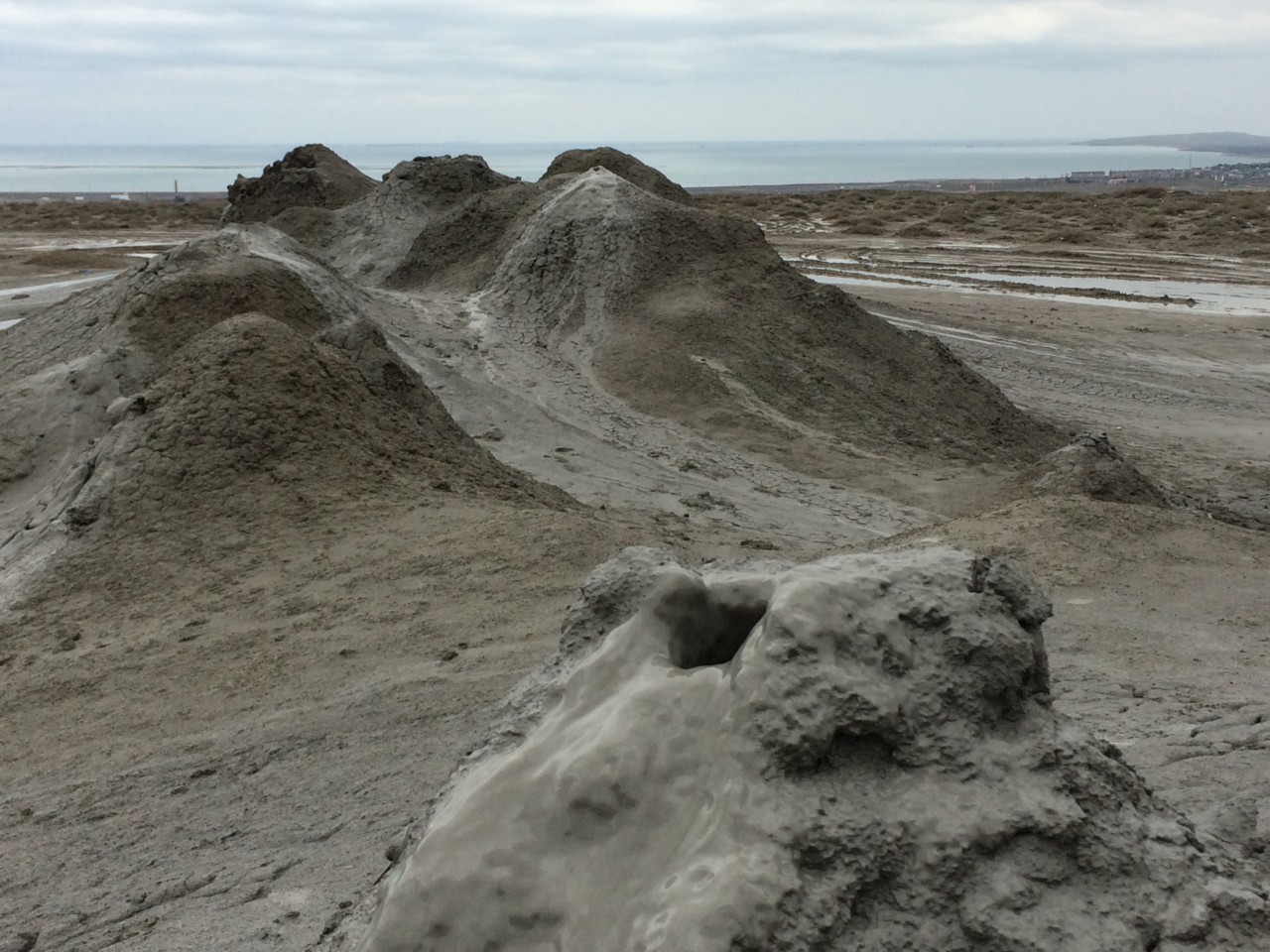 Though bafflingly underdeveloped (the "road" approaching the site is merely a dirt track, which transforms into nearly impassable mud whenever it rains), it's very much worth the trip, as little else will be as unexpectedly amusing as the sight of mud bubbling up from the ground like black and white volcano footage in miniature.
4) Explore the mountain villages of northern Azerbaijan
If anything is going to be the highlight of a trip to Azerbaijan, it's probably going to be a homestay in one of the mountain villages near Quba, up in north of the country, where isolated valleys were historically so cut off from their neighbors that some of them even produced their own languages.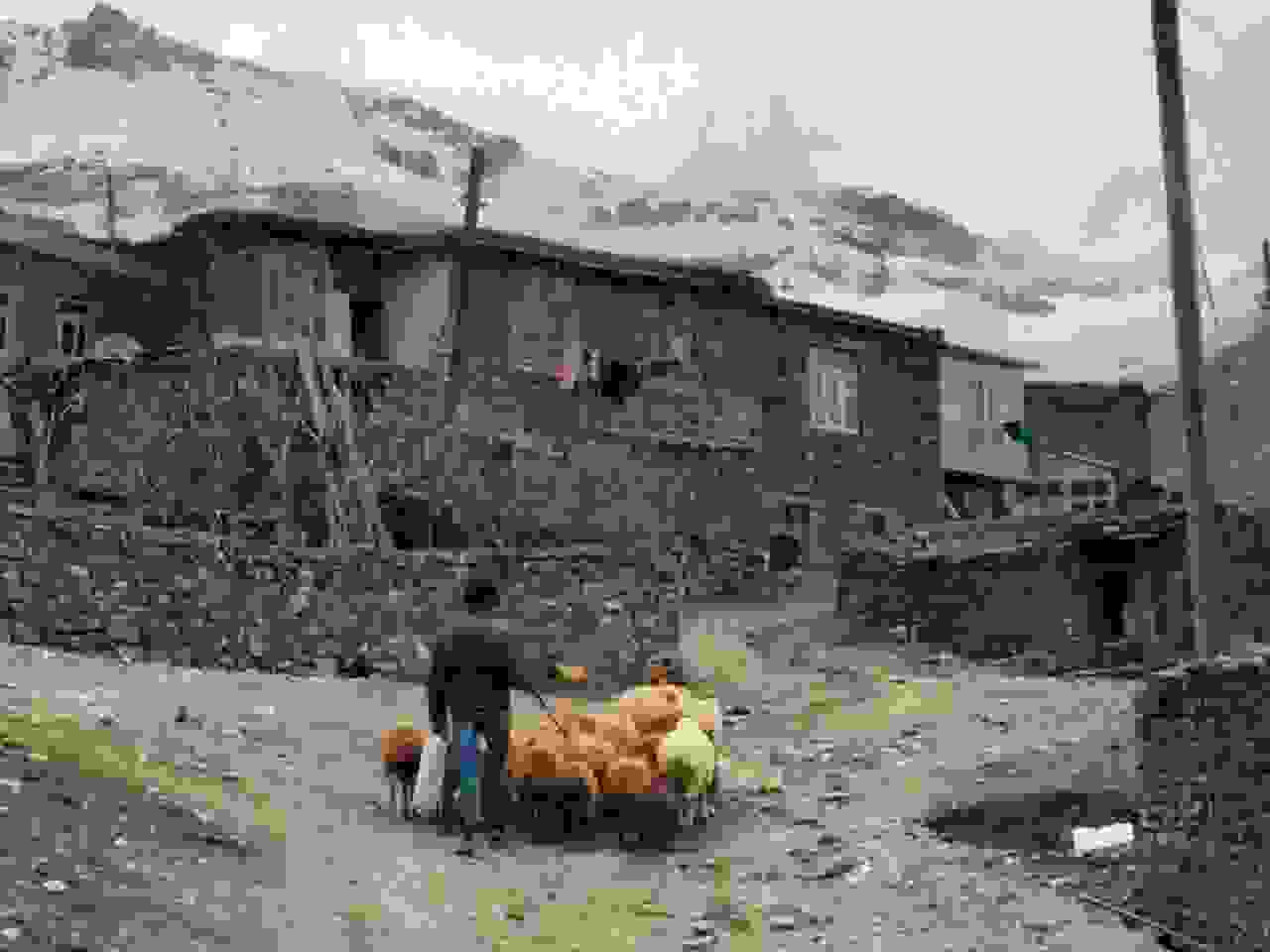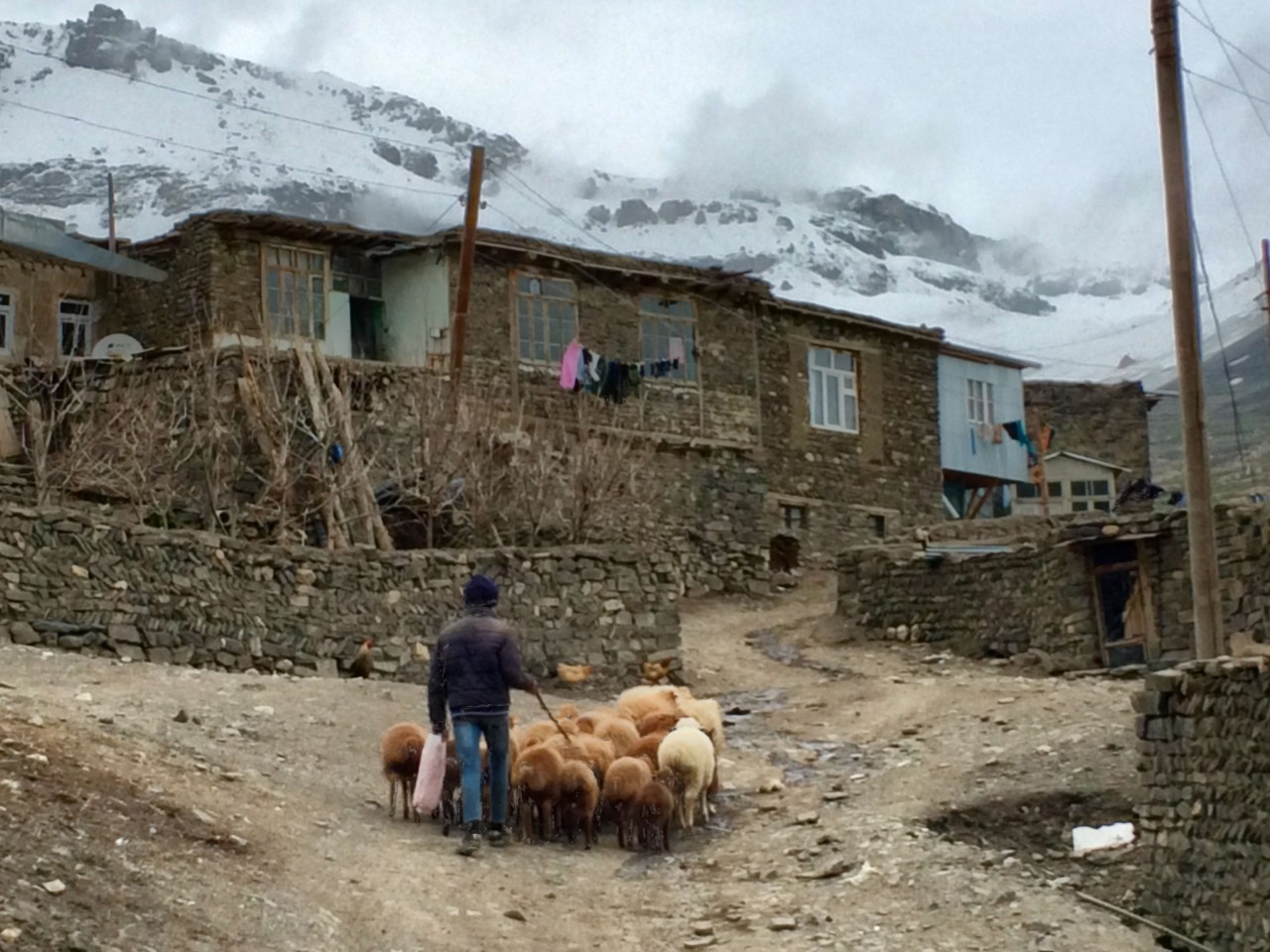 Hiking up here is absolutely spectacular, as many of the villages are surrounded on all sides by snow-capped mountains, while the grasslands below are either entirely pristine, or grazed by a flock of sheep or cows.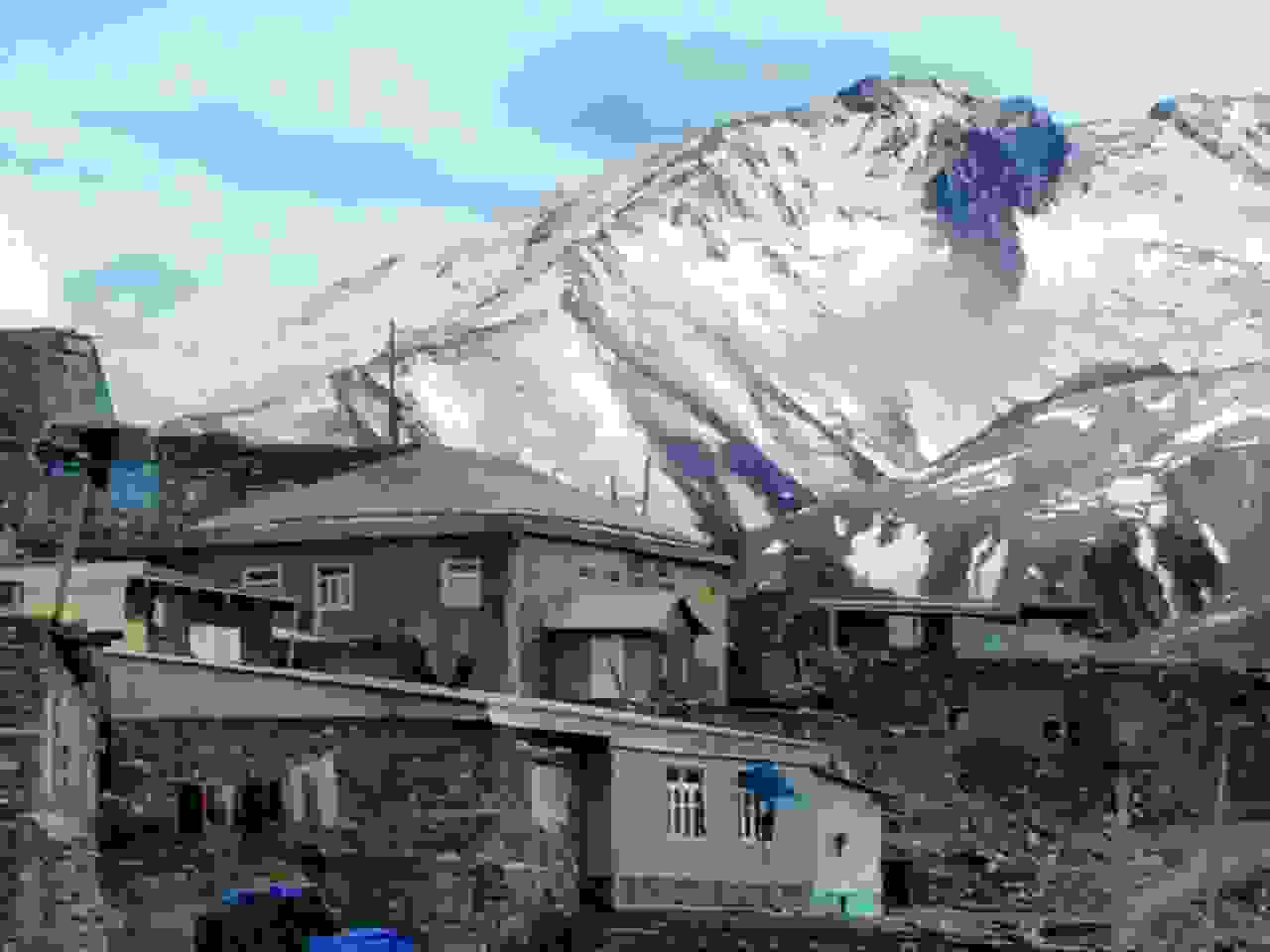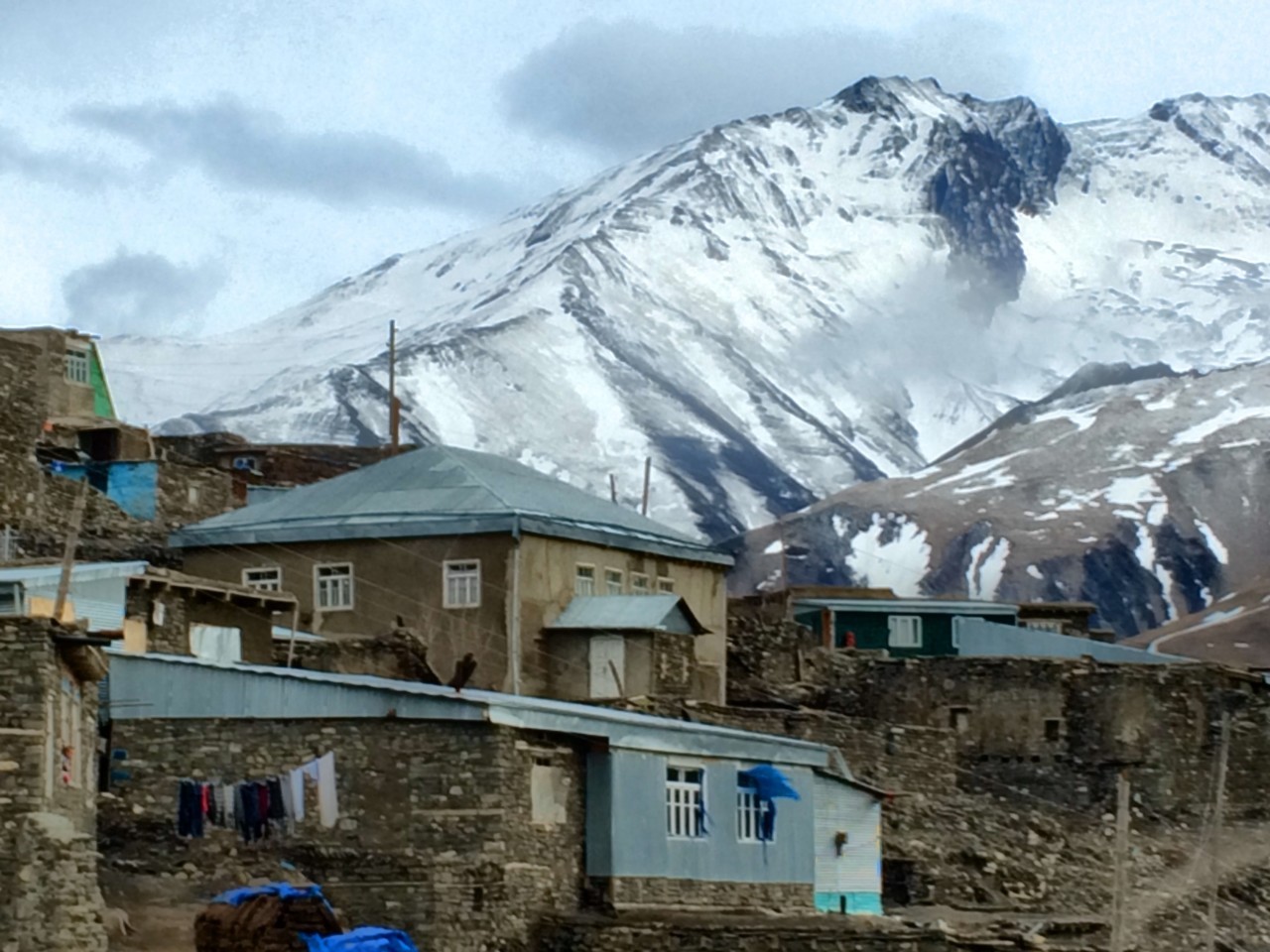 Quite a few of the villages up here would be great places to visit, though Khinalug and Laza are some of the more developed options, with homestays a standard practice, and Wi-Fi somewhat common as well. In fact the houses are far more comfortable on the inside than they might appear from the outside, which can make for a pleasant juxtaposition. While the exteriors can be dilapidated, with peeling paint, rusty corrugated sheet metal rooftops, rotting wooden fences, and free-range chickens wandering around the front door, the insides may very well have wall-to-wall handwoven carpets, beautiful tea sets, fine decorations, and friendly hosts.
Take a look here for some more photos of Khinalug.
5) Admire the colored glass craftsmanship of Sheki
Sheki is one of the most picturesque towns you'll find in Azerbaijan in its own right, but one of the highlights here is the Khansarai palace, whose colored glass windows are painstakingly crafted by fitting together tiny pieces of colored glass into tiny, handmade wooden slats to create a lattice-like window of multi-colored geometric patterns that they don't let you take pictures of from the inside of the building!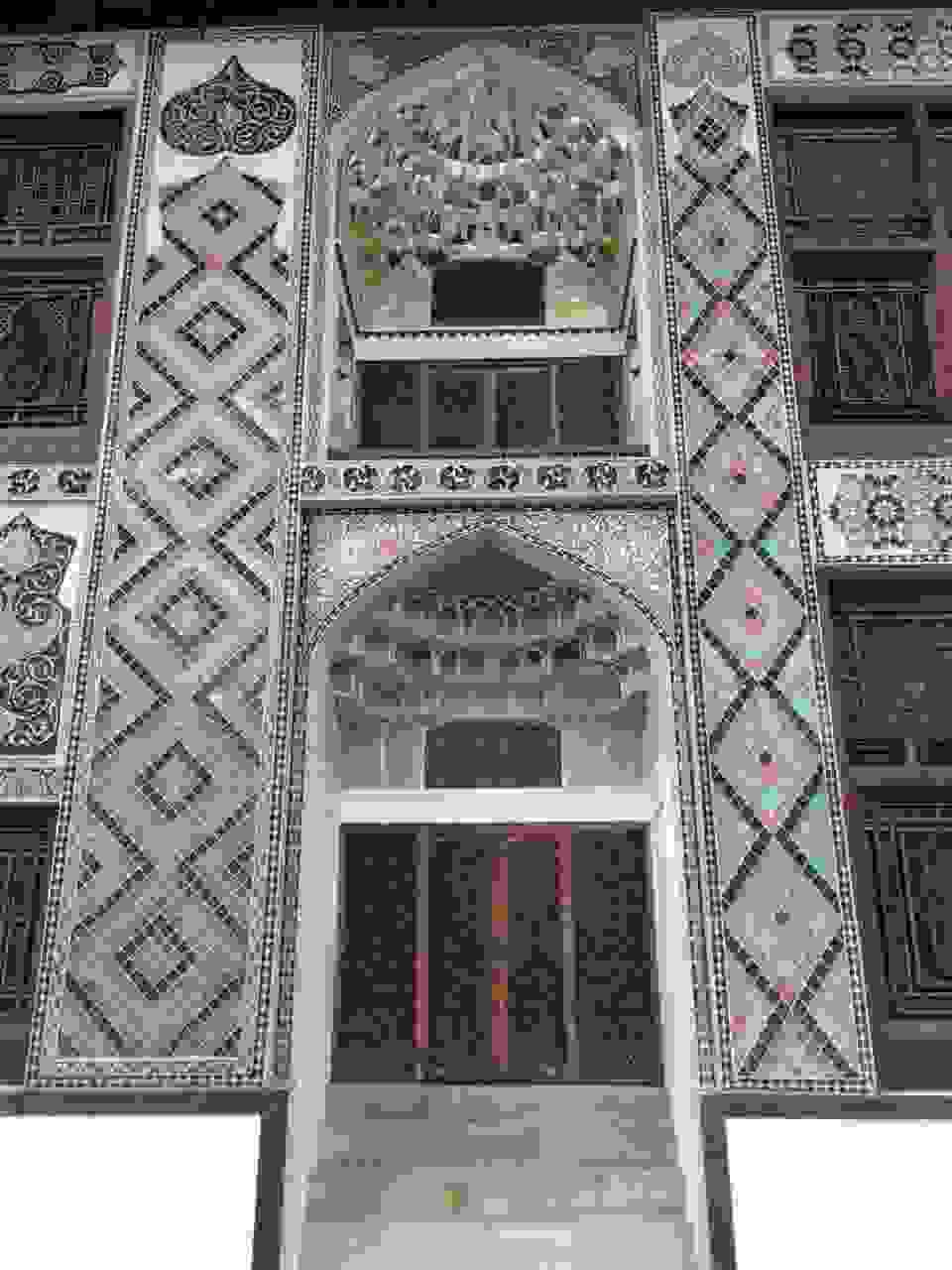 I don't know what the deal is with that, because if nobody can show off pictures to their buddies, then nobody will know what it looks like, and nobody will go there. Oh well. At least someone took this one and put it up for public consumption:
You can even visit a workshop just nearby, and wander right in to see some of these windows in partially-complete form, along with stacks of completed works leaning against the walls. Certain shops will have them on display as well, and you'll probably catch a glimpse of some of them elsewhere in Azerbaijan before you get to Sheki, which is also a beautiful town in its own right: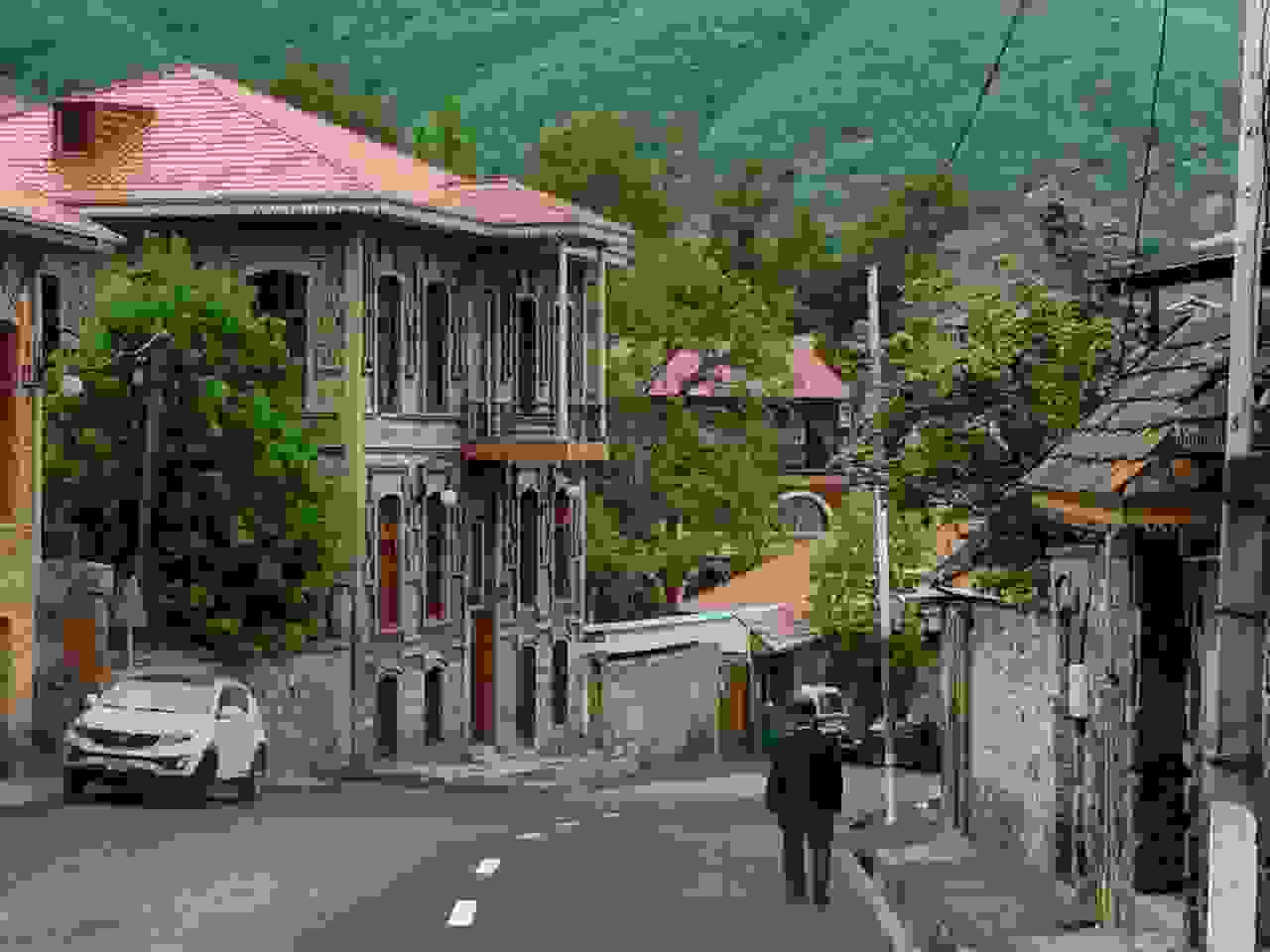 Nearby are the picturesque towns of Kish and Ilisu, which make for nice day trips if you're looking for more to see around here.
6) Admire the copper craftsmanship (and picturesque village) of Lahic
Another gorgeous town with another gorgeous artistic tradition is Lahic, whose cobblestone streets, stone houses, and occasional horseback-riding villager wandering through town make for quite a picturesque case for the benefits of small-town life.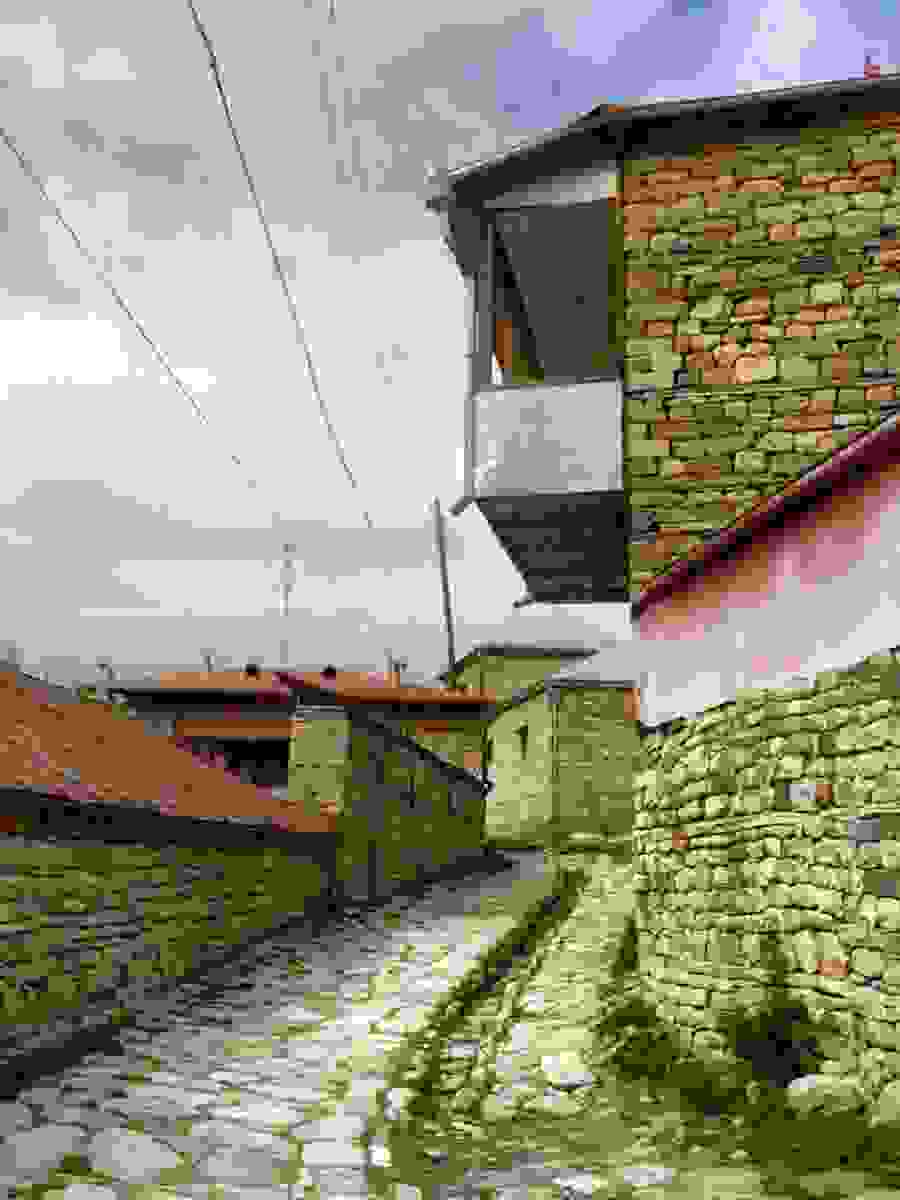 But it's also famous for its copper-working craftsmen, who make everything from pots and pans to decorative plates and pitchers, and whose workshops you can also peruse while you're visiting the town. It's fascinating to see all the behind-the-scenes tools, displayed in workshops right on the main street, so you can walk right in.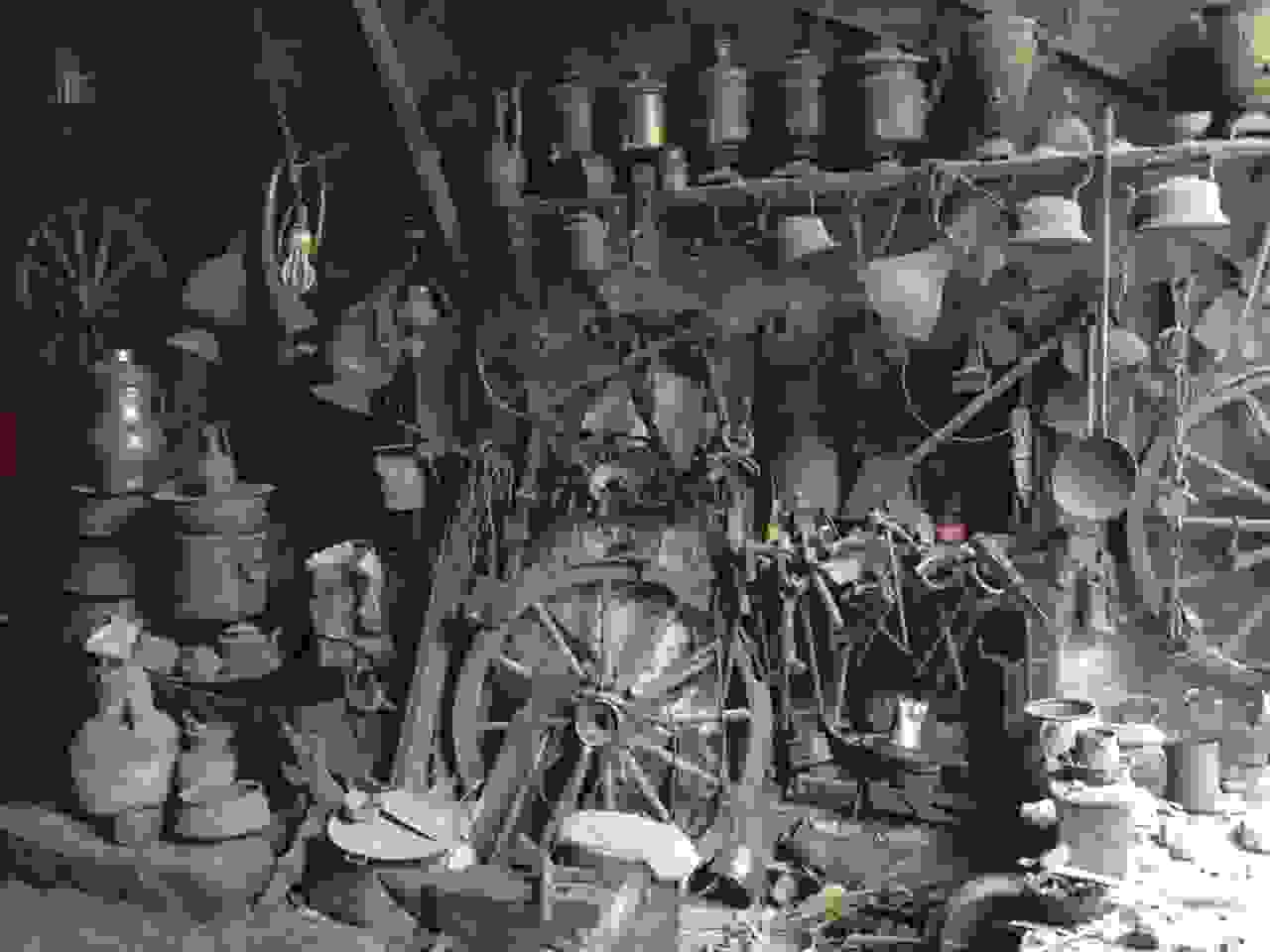 The hiking around here is great, too. A few nearby villages were abandoned after severe earthquakes, and you can visit them and wander through the century-old rubble, contemplating what life might have looked like at the time, or simply wander through the pristine wilderness where you won't see any signs of civilization if you don't want to.
7) Visit "Noah's Tomb" in Nakhchivan
In what seems to be a pattern throughout much of the region, Azerbaijan claims to be the landing place of Noah's Ark, specifically in the cut-off-from-the-rest-of-the-country exclave of Nakhchivan. Even the name Nakhchivan means Noah's town, and the mountain visible from the city even has a dent at the peak, which locals say is where Noah's ship landed.
I am of the opinion that rock breaks wood, and not the other way around, but it's still quite interesting to see the monuments built in his posthumous honor, including his alleged tomb: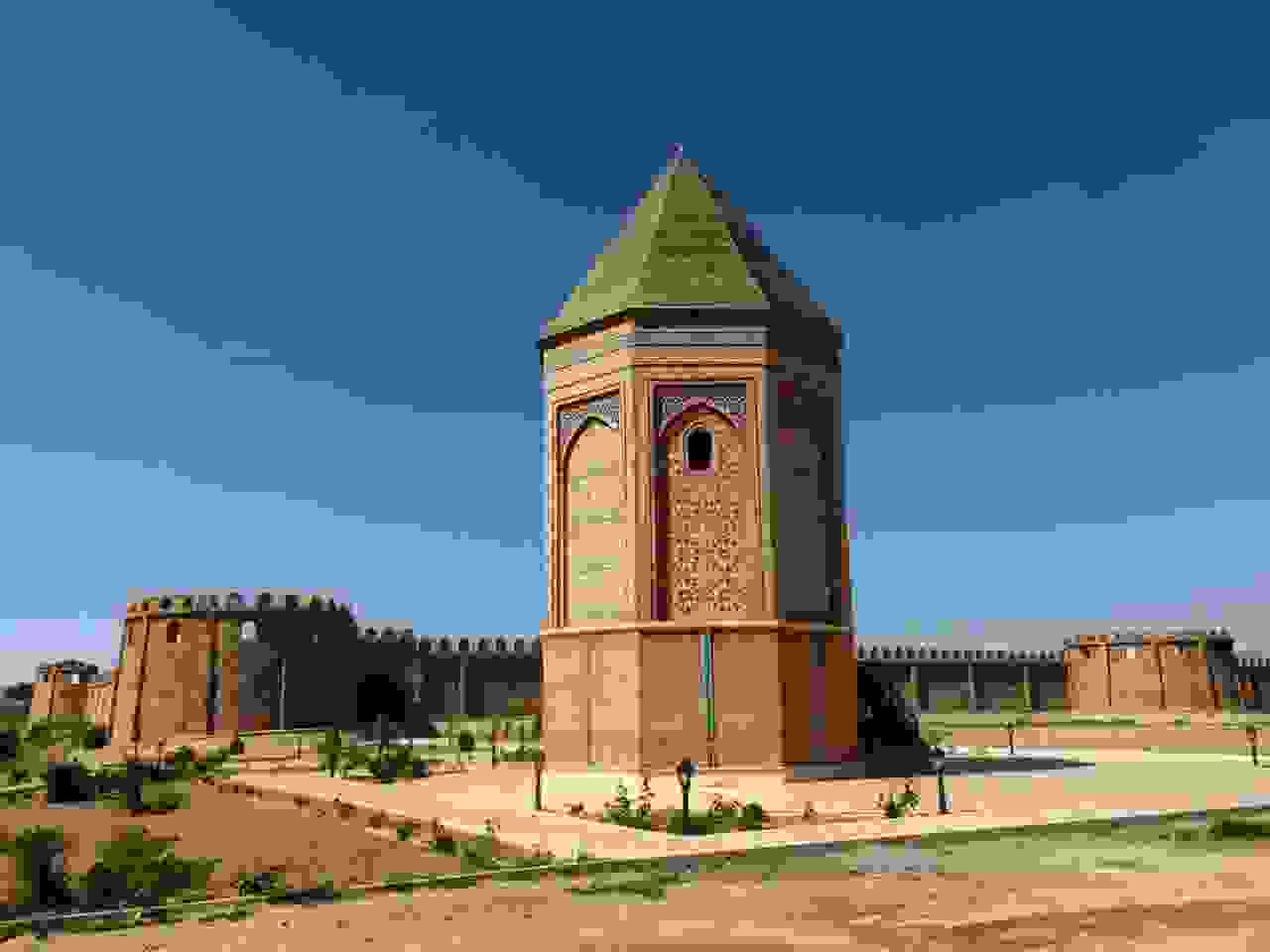 Nakhchivan, however, is far more interesting than just being the rumored site of Noah's landing; as it is cut off from the rest of Azerbaijan, the culture and scenery have a distinct feel. There is an ever-present sense of order and cleanliness, and quiet, which is utterly devoid in most other Azerbaijani cities. Rather than the chaotic mess of honking car horns that characterizes the streets of Baku, Nakhchivan's central squares look so eerily quiet that it looks like everyone's out of town for a holiday or something.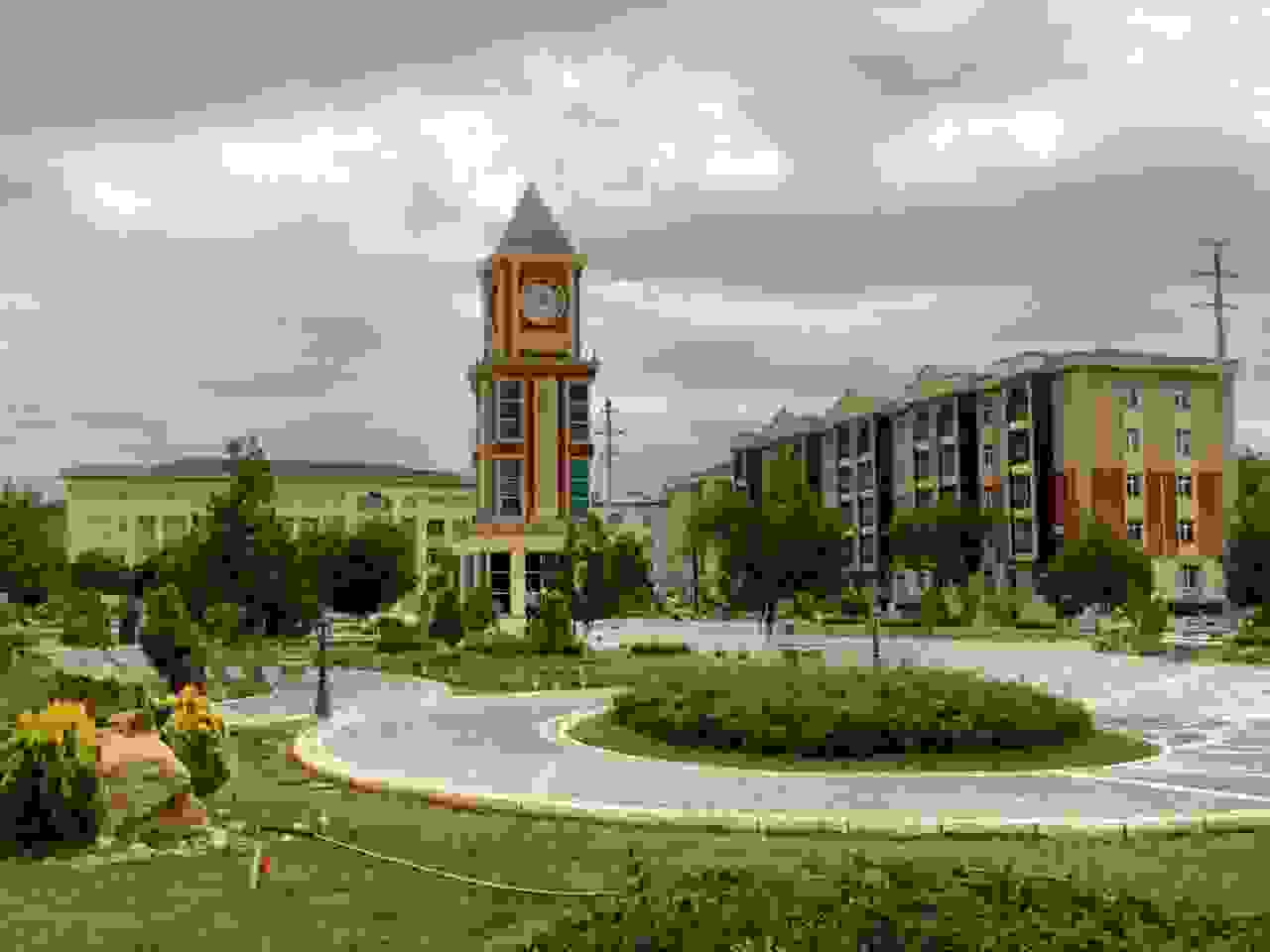 And because nobody ever goes here (the only options are to come in on the ground through Turkey or Iran, or to fly), the people are overjoyed to have visitors. I couldn't get through a whole day without being offered free food and drinks while I was there, and for that reason alone, I think it's worth a visit.
8) Take a crude oil bath in Naftalan
This is certainly one of Azerbaijan's lesser-known qualities; you probably wouldn't have thought the term "health spa" would go together with "crude oil," but in Naftalan, that's exactly what happens. Here you can bathe in a crude oil bath, which used to be quite popular back in the days of the Soviet Union, and after a brief lull, the practice is seeing a resurgence. The substance is said to have health benefits of some sort, being somewhat different in composition that other crude oils found elsewhere, though I won't make any claims as to the efficacy of such claims.
It's not a casual affair—it's going to be over $200 and you'll ooze oil from your pores for the next several days—but if this sounds like something you want to try, this is the place to do it. Atlas Obscura has a good article about it.
9) Get treated to tea all day long
Seriously, all day long. Hot days in summer, too. Everyone here loves tea. They drink it so often that they have tea houses that serve nothing but tea, in which crowds of older men play dominoes or backgammon for hours on end. And they'll invite you over to have some seemingly all the time.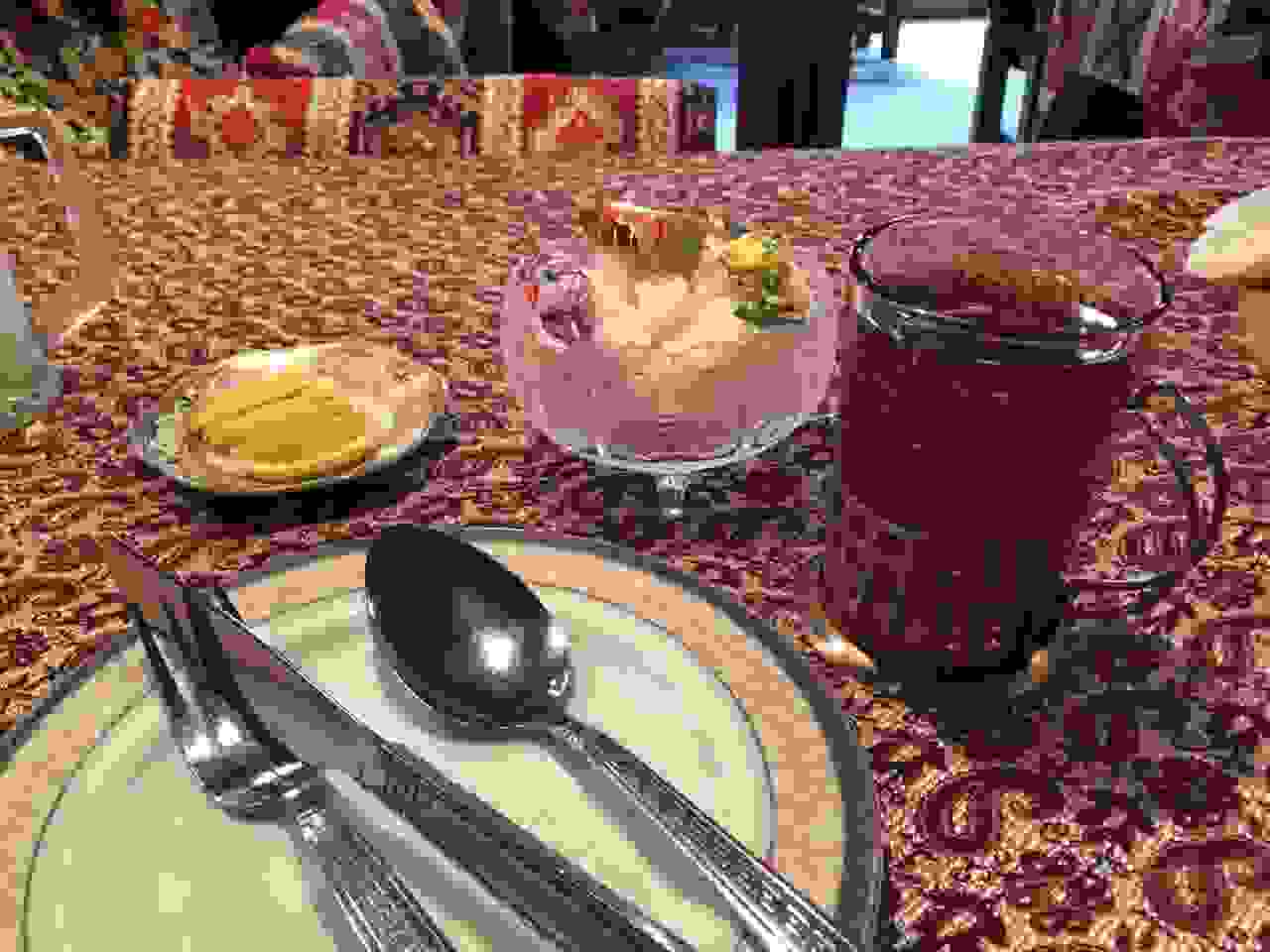 The tea here is black, often with a lemon, and always accompanied by sweets of some sort—either sugar cubes, candy, or a dessert. But they don't drop the sugar cubes in the tea. If you do, they might hand you a spoon to fish it out. They put the sugar cube between their teeth, then drink a sip of tea right through it. This, by the way, is probably why all the older Azerbaijanis have gold teeth.
Read more about the food here, which was great.
10) Hike in the Caucasus
Some pretty majestic peaks can be found all over the region, especially in the north, where you're also likely to visit some of those previously-mentioned mountain villages. The region around Quba has plenty of opportunities, either for day hikes or multi-day excursions from one village to the next. The infrastructure won't always be developed, though, so don't expect a straightforward route with easily-readable signs, so shorter day hikes might make more sense, depending on the circumstances.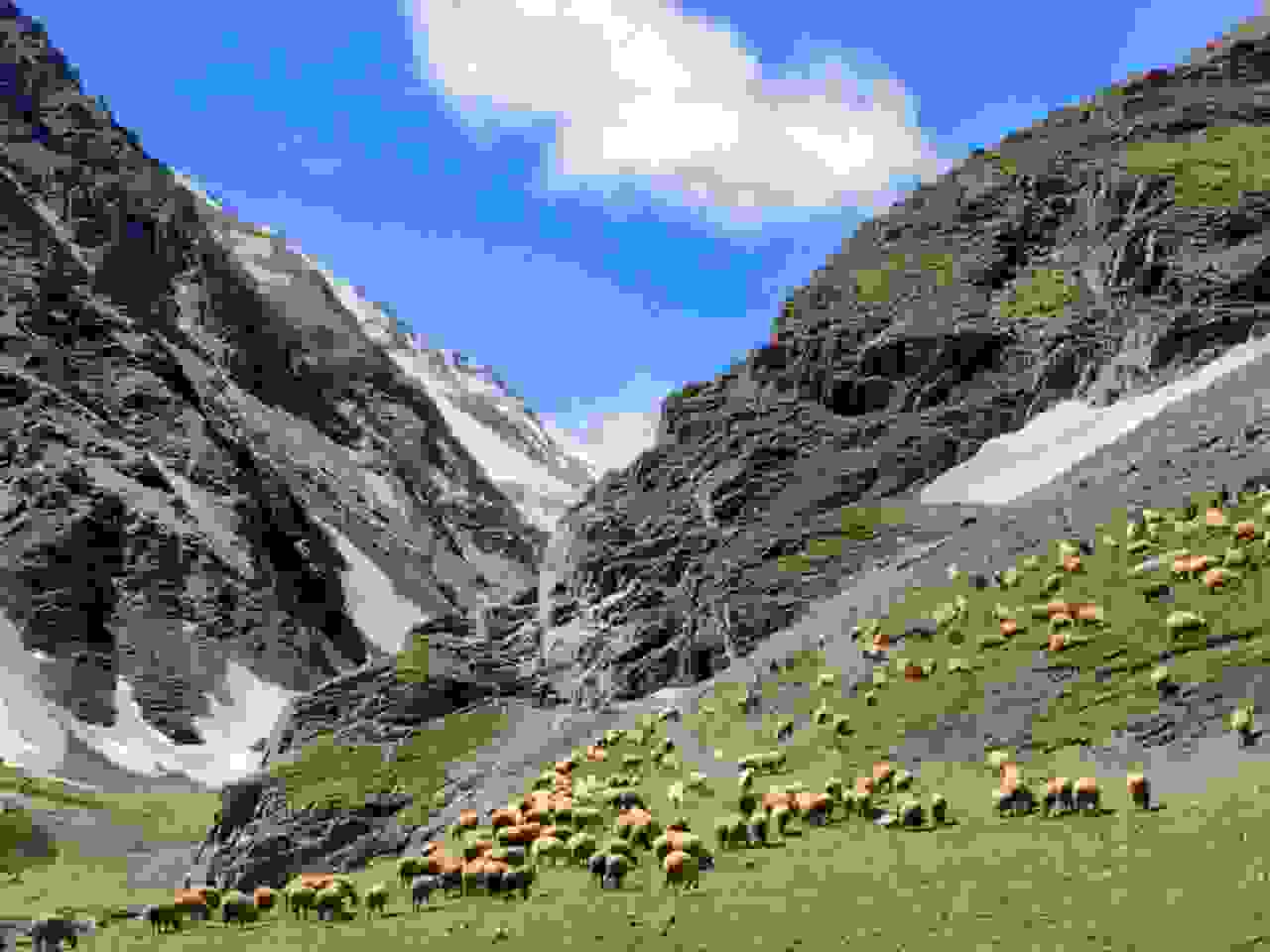 Other options include the areas around Lahic and Sheki, which you'll want to visit anyway because of how attractive the towns are. Sheki even has some adventure tourism companies if you want something more ambitious and organized, or something besides just hiking.
Mount Babadag, up in the Quba region, is considered a sacred site, and during the hiking season receives a lot of pilgrims making their way up the mountain. Joining them could be an interesting experience. Check with locals if you're in the area and planning to do this, because rules seem to change all the time in regards to what you can and can't visit in Azerbaijan.
11) Learn more about carpets than you ever thought possible
Carpets throughout the Middle East are famous for their intricacy, and Azerbaijan is proud of its tradition in this regard. The Carpet Museum in Baku will present you with a wealth of information on the subject (as well as some pro-government messaging slipped in there too), though it also has other exhibits on other textiles of the country, such as the traditional clothing of different regions. Carpet shops are also good places to shop around, and you'll see these all over the country, offering options of all sizes.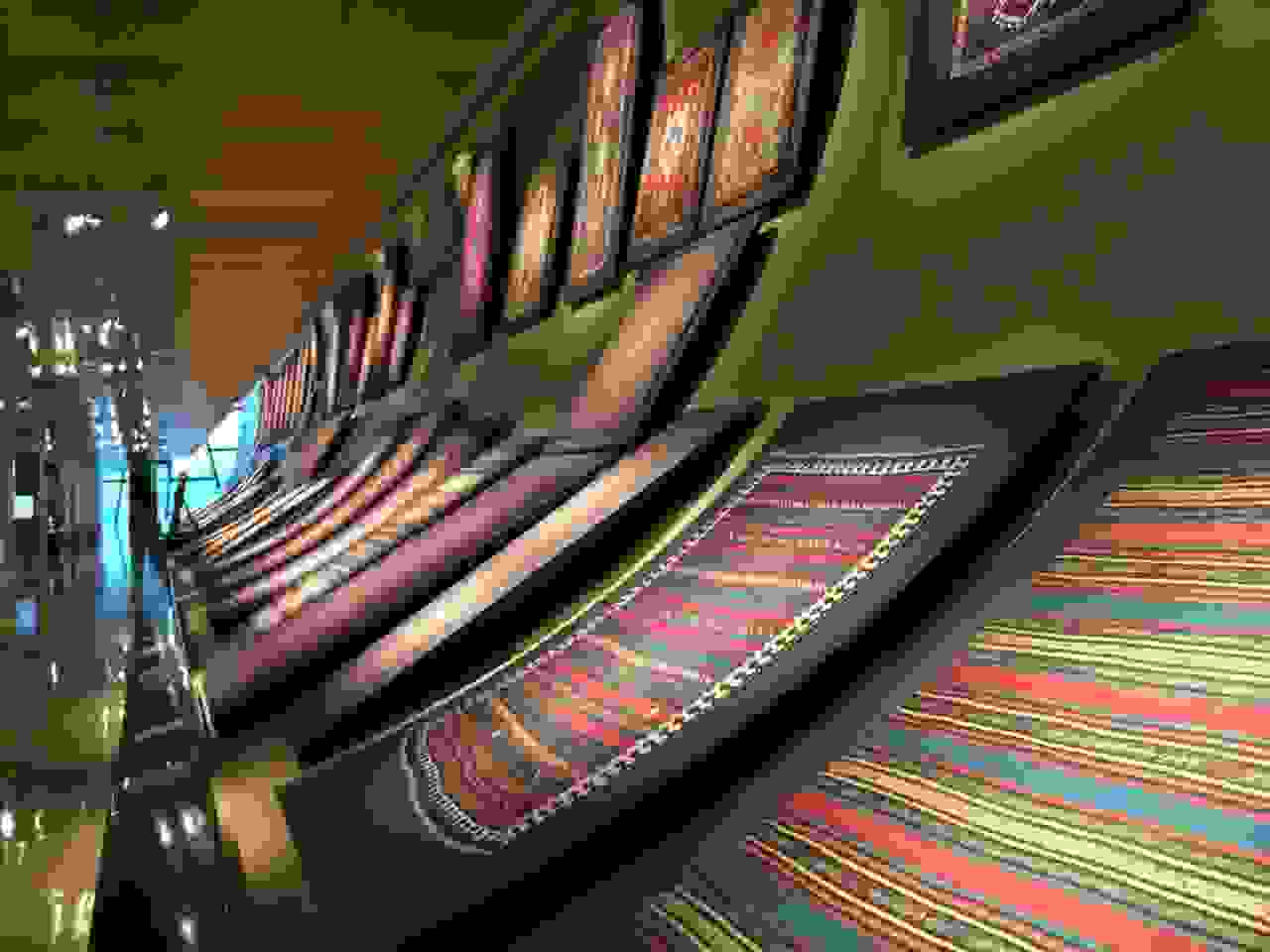 If you ever visit someone's home, you might notice they have so many carpets that they start overlapping each other, and it starts to make sense why everyone is so careful to take their shoes off before they go inside someone's house.
Where else?
I would say these are some of the highlights of things to do in Azerbaijan, but a couple other places worth visiting if you're sticking around for a while longer would be some of the lesser-known cities such as Ganja (yes, Ganja), or Lankaran in the south, which has a distinct culture, and perhaps a few other mountain villages as well. They each tend to be somewhat unique, given how isolated they were throughout history, so you could spend quite a bit of time exploring the mountains if the great outdoors is something you can't ever enjoy enough.