Azerbaijan's bustling capital city of Baku is where you'll find the country's most startling mix of old and new, as well as the most visible expenditure of its recently exploited oil wealth, with an ever-increasing number of newly-built skyscrapers seemingly intended to portray Baku as a modern-day showpiece, which loom over the medieval maze-like old town, which once formed the heart of the city, as well as its leafy parks, busy shopping districts, pleasant seaside boulevards, and chaotic streets.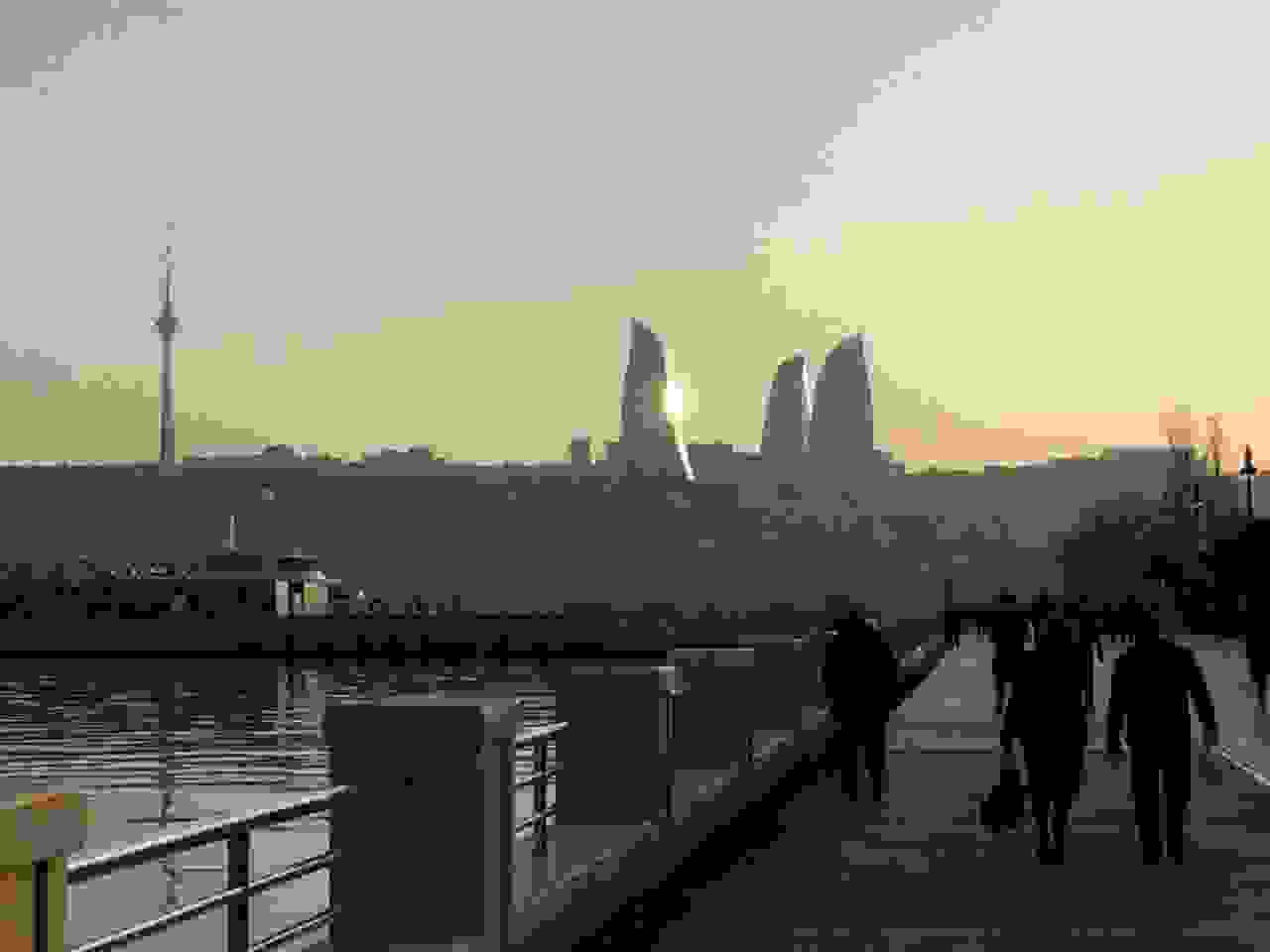 Life in Baku is utterly unlike the rest of Azerbaijan, where quiet village life is still very much the norm, but the capital is filled with enough that you'll want to spend a good amount of time here before you leave to explore the quainter countryside. Whether you're here for Baku's cosmopolitan modernity or its medieval heritage, there's a lot you won't want to miss.
1) Wander through the old town of Icheri Sheher
In Baku's old town you'll find medieval palaces alongside modern mansions, and cramped apartments mingling with four-star hotels. Wandering aimlessly through the winding streets is an instant time warp, as many parts of the old town appear as though they haven't changed in ages.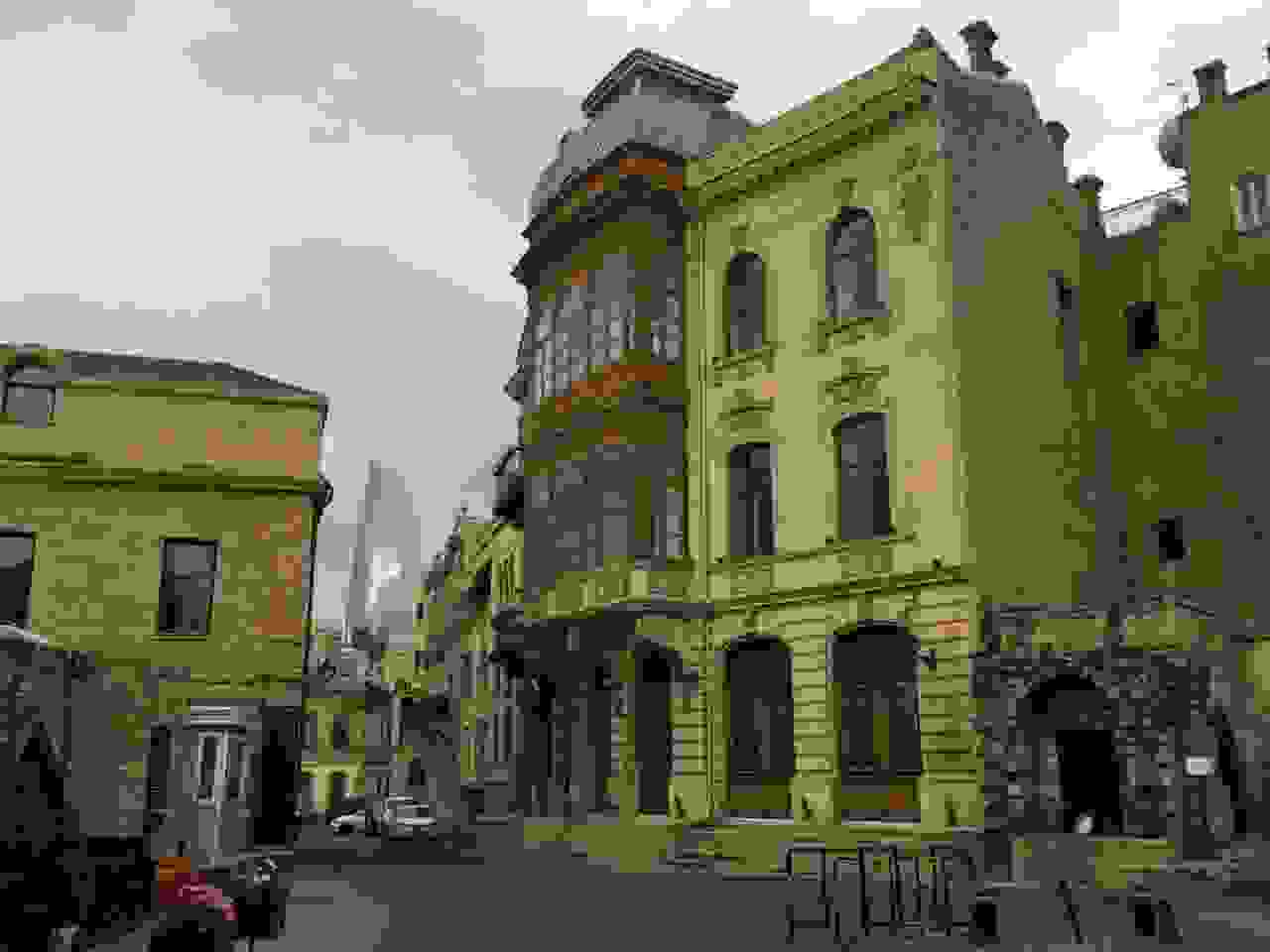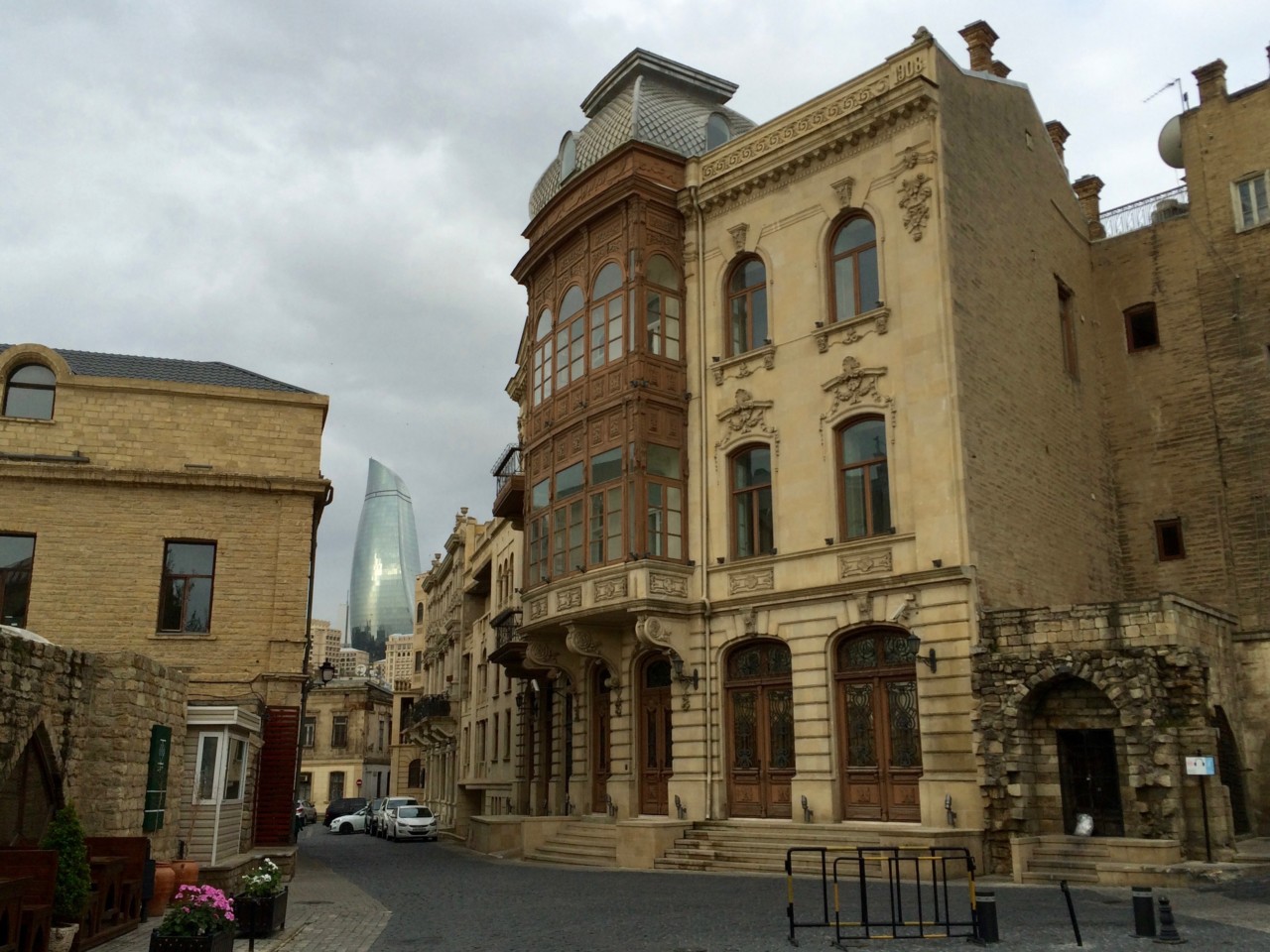 Even the alleyways are photogenic, as wooden balconies overhang the sidewalks, restaurants offer meals in converted historic buildings, souvenir shops line the main street, and a seemingly endless number of stray cats can be found wherever you look. You're likely to lose your sense of direction at some point among some of the more cramped and crooked smaller streets, but sooner or later you'll turn a corner, and the view will open up to a skyscraper off in the distance, and you'll be fine.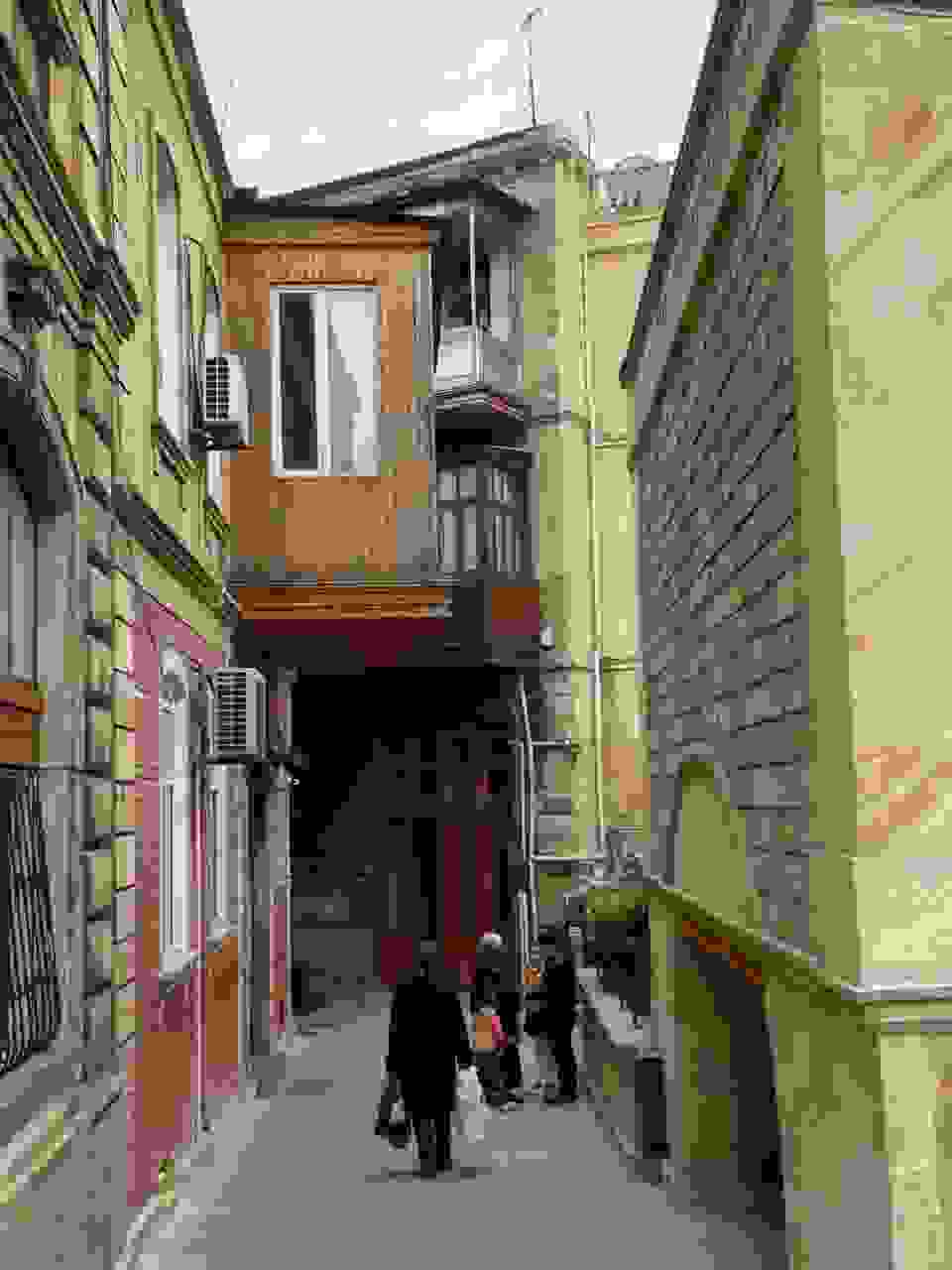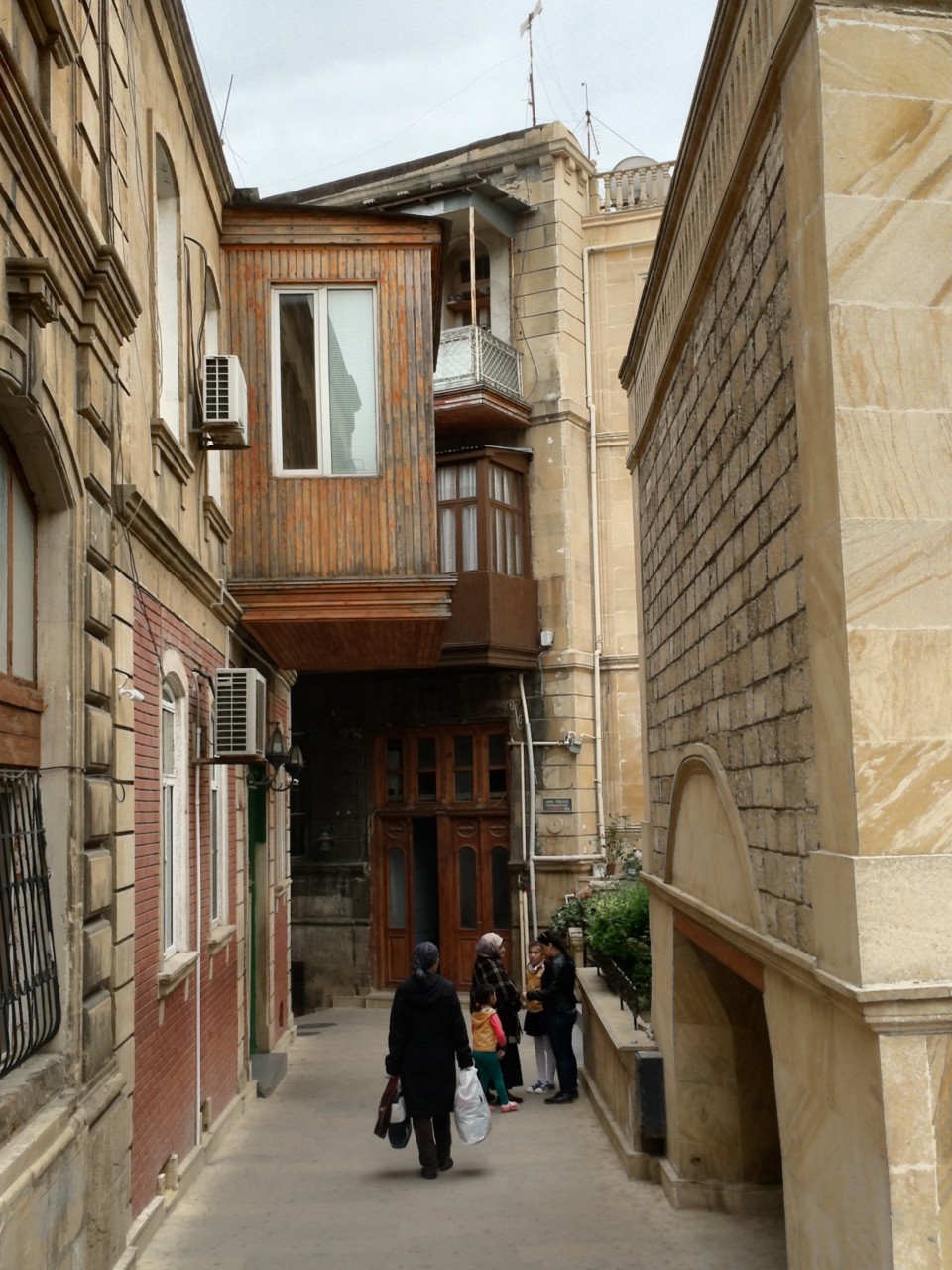 2) Palace of the Shirvanshahs
Despite being heavily looted over the years, this 15th-century house of royalty is probably the most interesting of the old town's historic sites, containing a royal court, mosque, mausoleum, and other structures, each with intricately carved Arabic calligraphy, or the geometric patterns typical of Muslim and Middle Eastern architecture.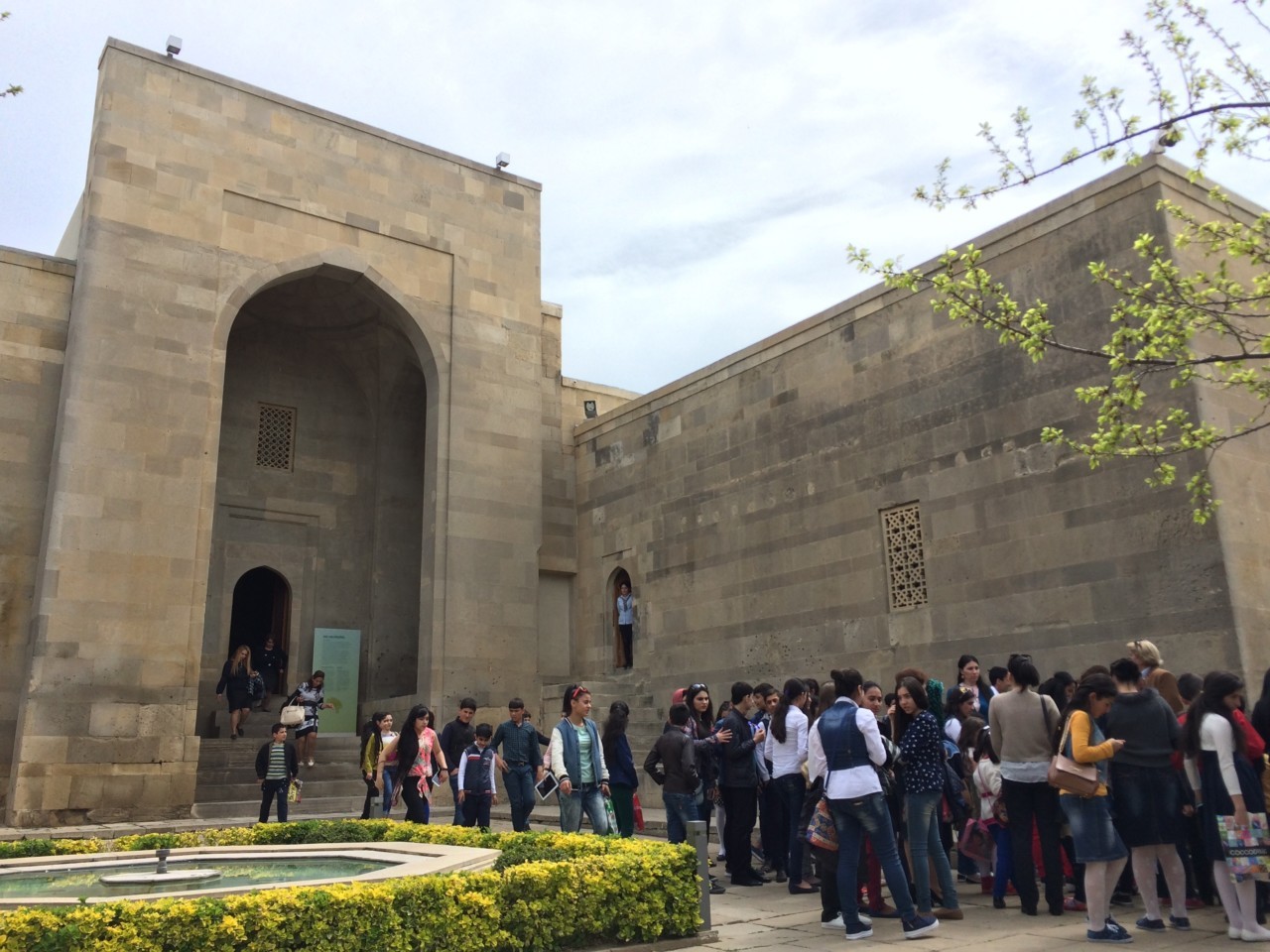 Exhibits include artifacts from various periods of the country's history (you can even dress up in medieval clothing for a photo), though many of the city's other museums have more extensive collections, and you're more likely to be drawn here by the site itself, and its historic heritage.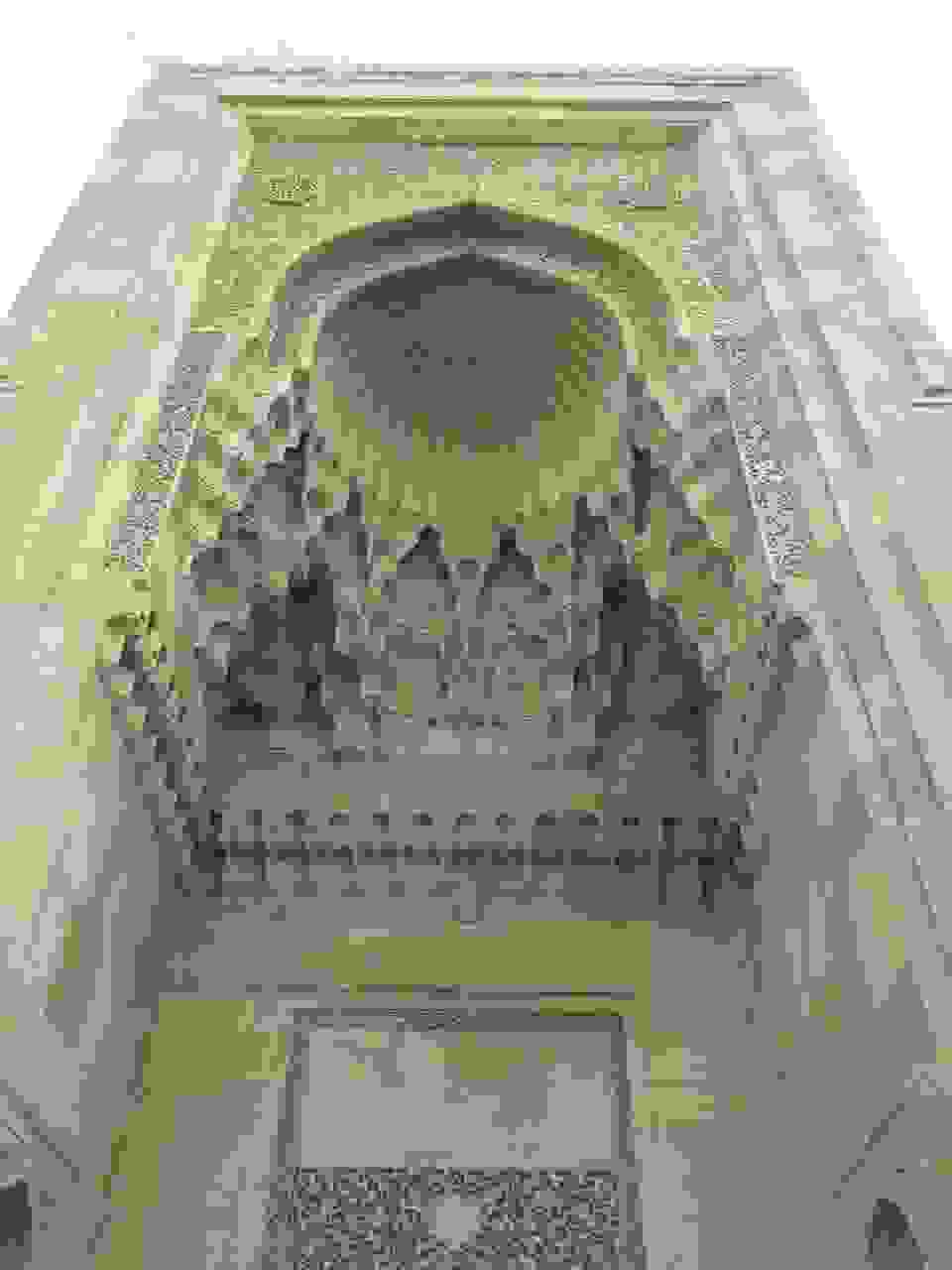 3) Maiden Tower
Though the building itself is a fairly simple structure, the view from the rooftop is not to be missed, and the parks and other archaeological sites surrounding the area make for a pleasant atmosphere, providing a nice view of this 12th-century, still-somewhat-mysterious tower.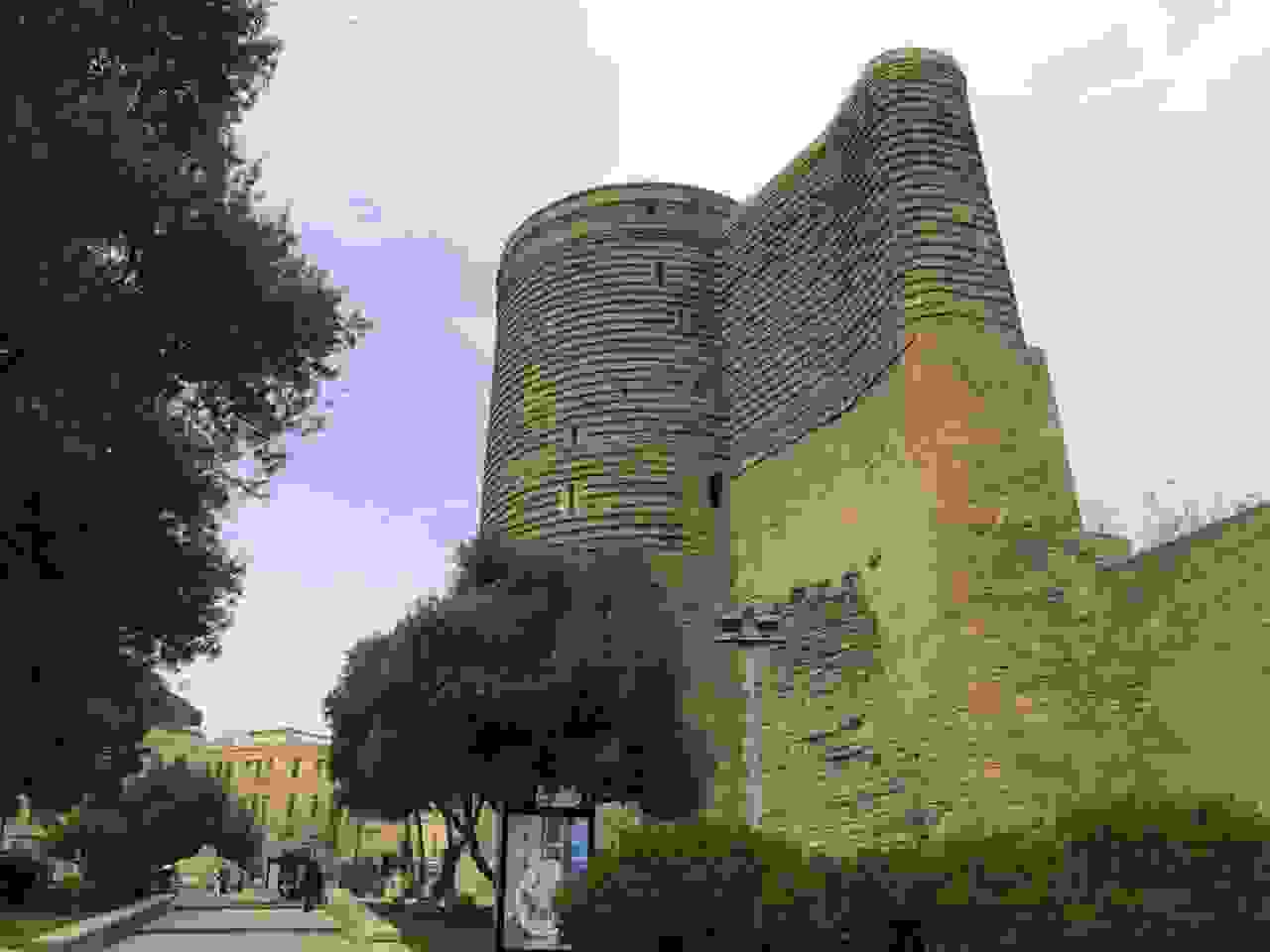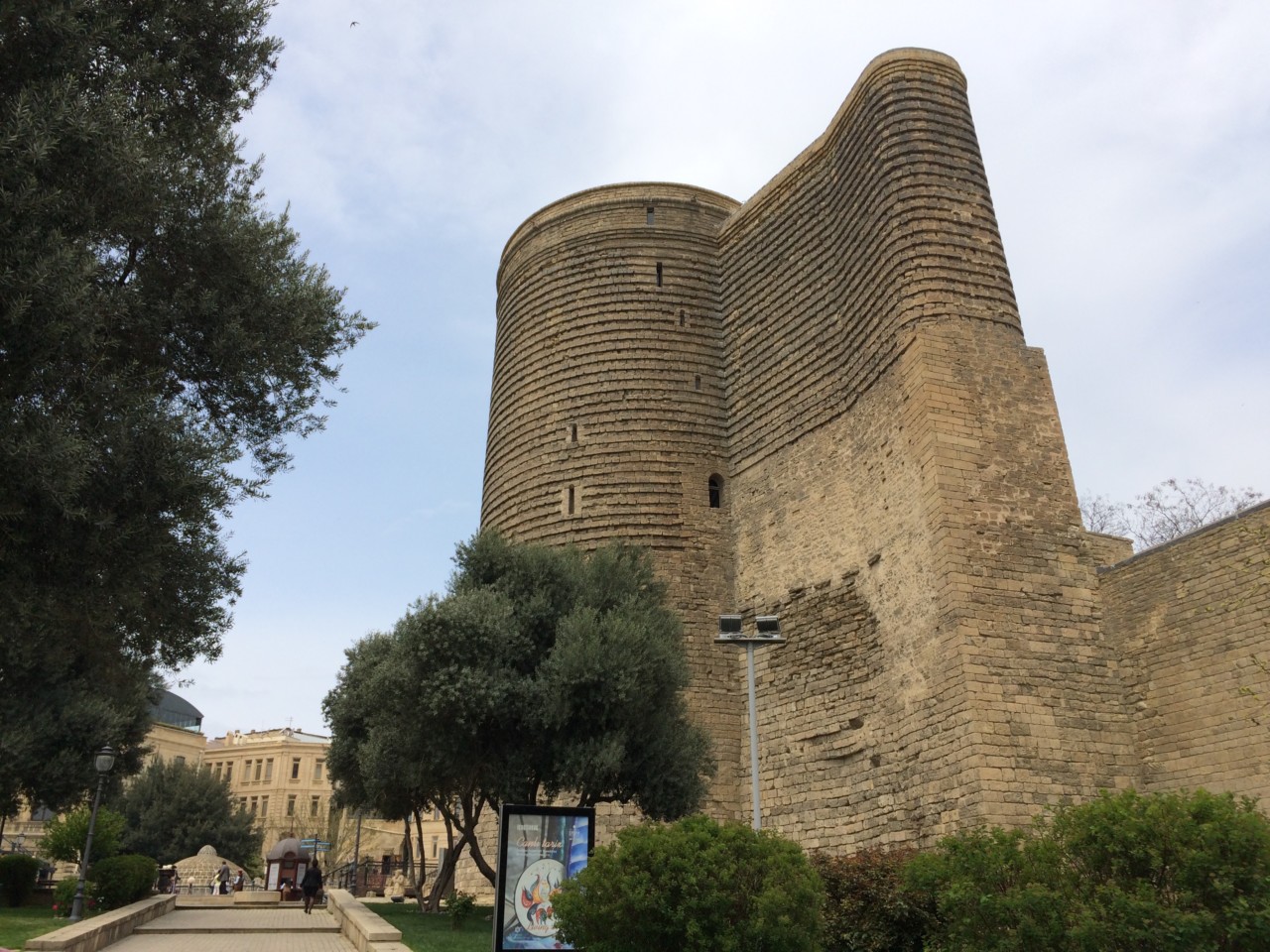 The name has given rise to a legend of a maiden, forced into a marriage against her will (to her father, no less), who then requested the tower be built as a sort of wedding gift. When it was finally completed, she threw herself from the top, and evaded the marriage by ending her life.
Another story is that its name is more accurately translated as virgin tower, perhaps intended to convey its strength as a military fortification that could not be defeated. Regardless of its origins, it's now considered one of the most recognizable symbols of the city.
4) Wander along the medieval city walls
Though heavily reconstructed, the city walls make for some impressive fortifications, as well as some amusingly mismatched photo opportunities whenever you see a Mercedes pass through one of the old gates.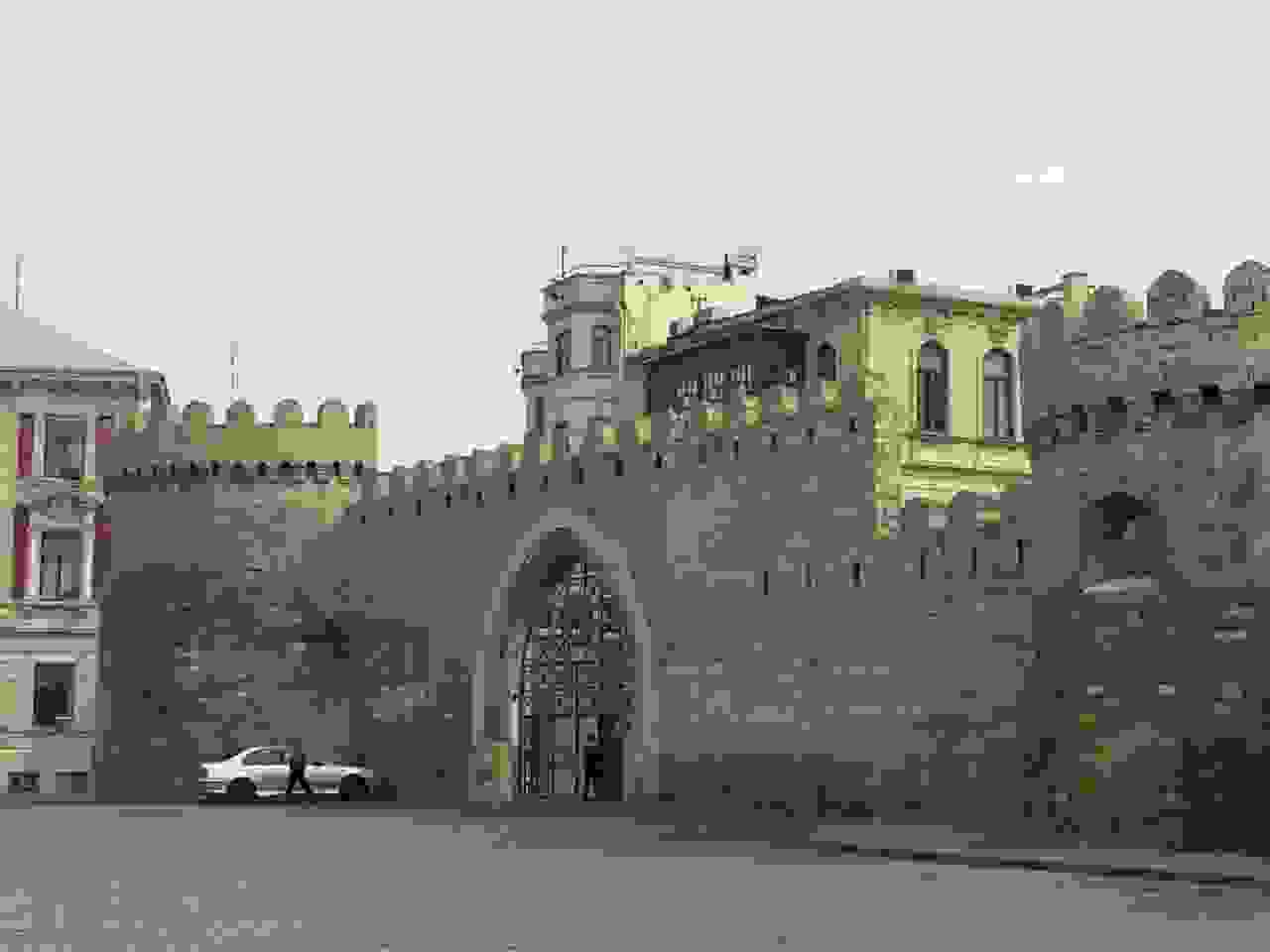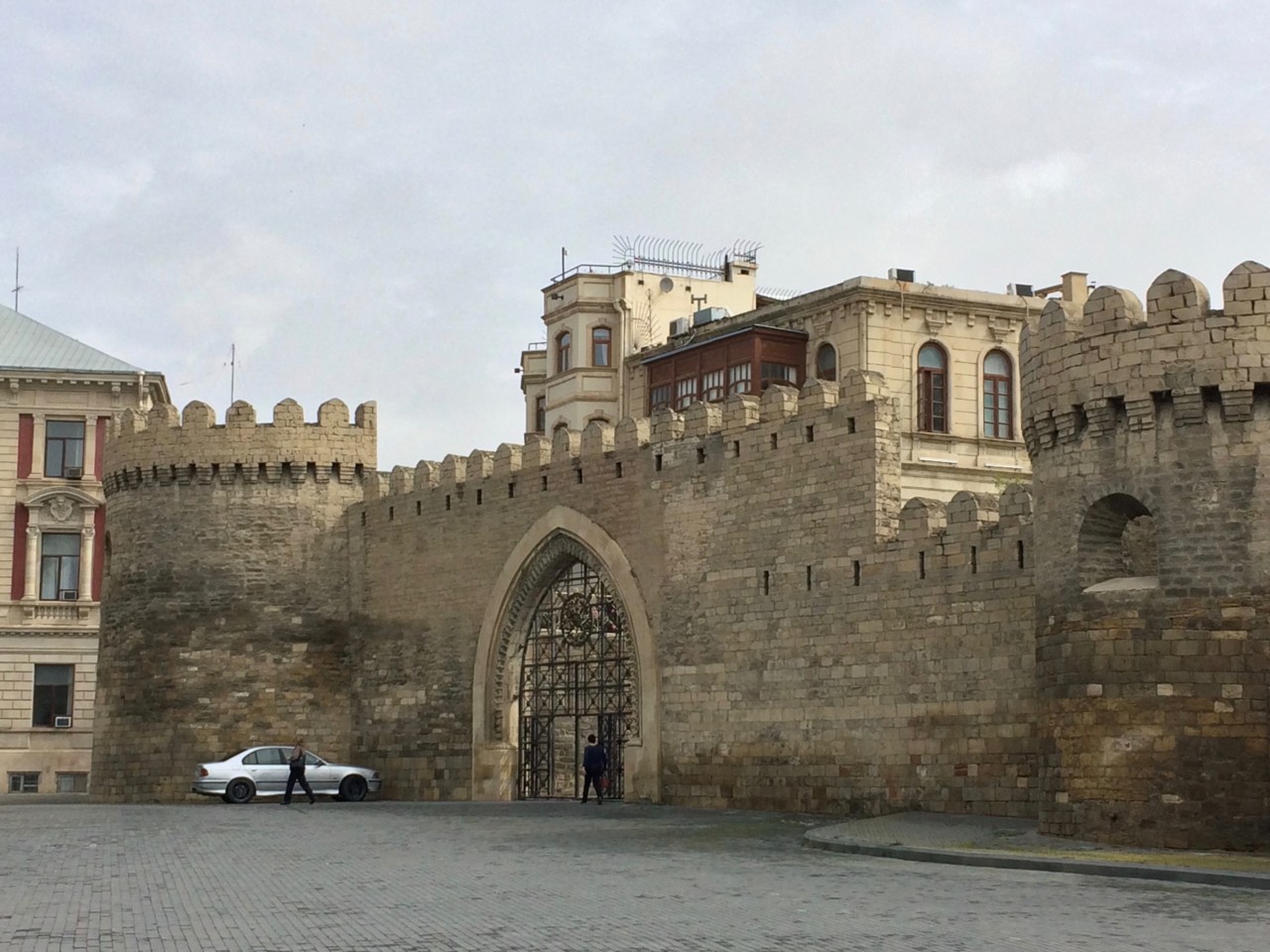 The walls often have parks or other minor attractions on either side of the walls, so you might want to go for separate walks, inside and out, to catch a glimpse of the shaded areas where people hang out.
5) Check out the fiery Flame Towers
As a modern-day symbol of Azerbaijan, the flickery Flame Tower complex sits atop a hill overlooking the city, providing a near omni-present view of the towers from down below, and a great panorama of the city from up above. At night, the towers are lit up, alternating between animated flames, or a billowing Azerbaijani flag.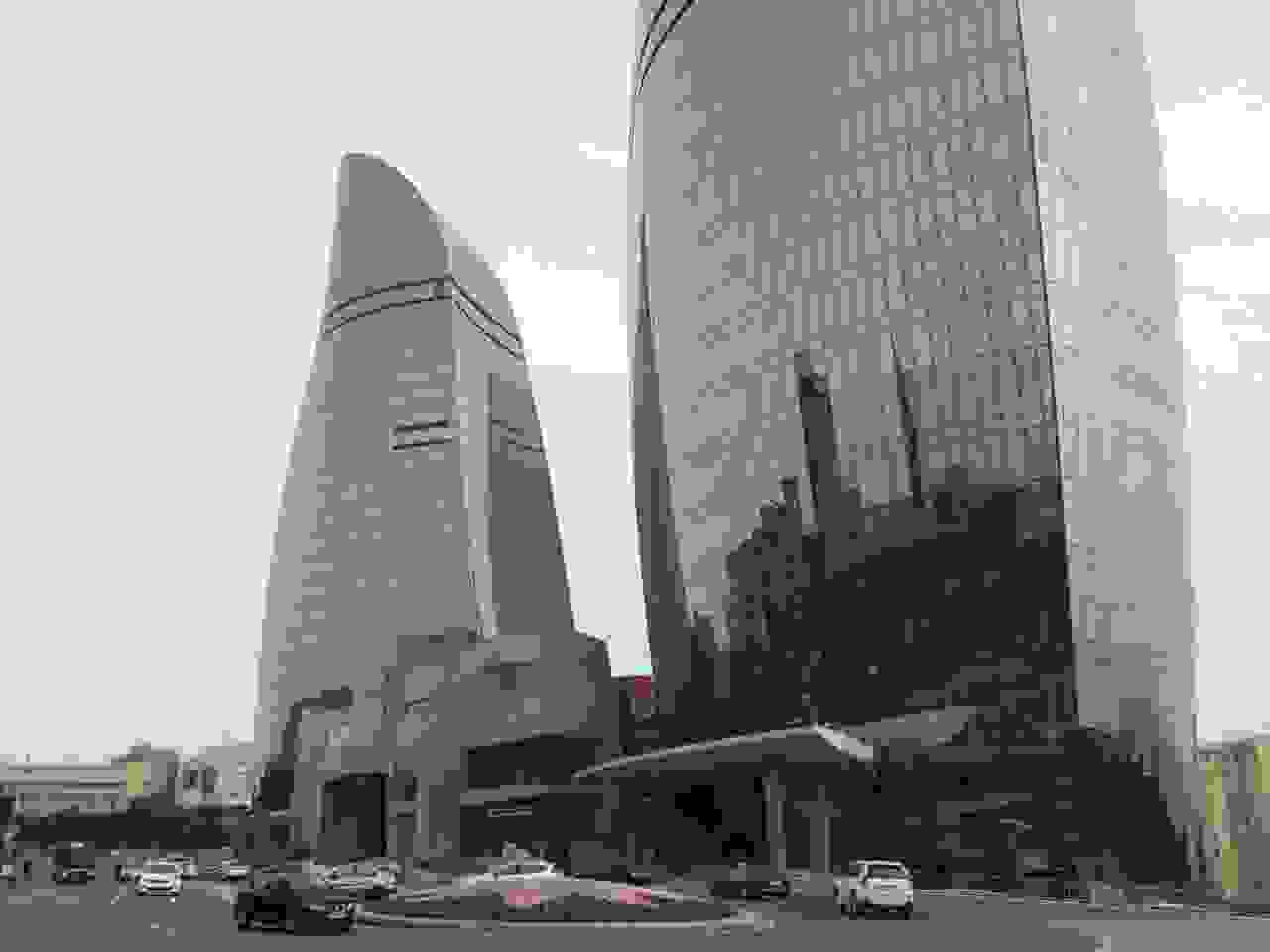 It's all too easy nowadays for glassy skyscrapers to look interchangeable, regardless of the culture in which they are found. Modernity tends toward a homogenous aesthetic, so when a series of high-rises have some sort of local relevance—as is the case with the Flame Towers, since fire is a national symbol of Azerbaijan—I find it rather comforting that even the most modern structures can still retain a culturally relevant aesthetic.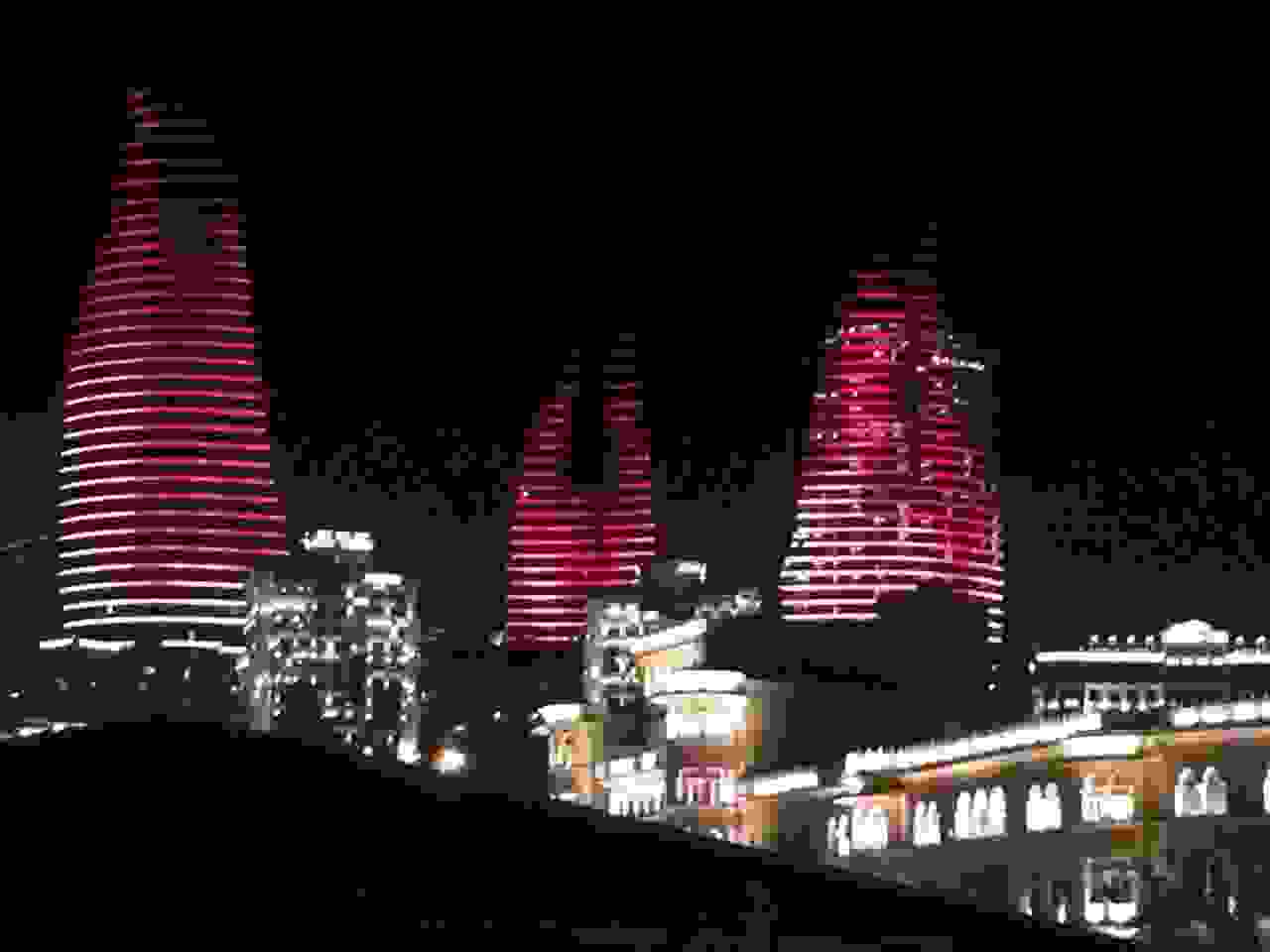 6) Visit Martyr's Alley and the nearby cemetery
Near the Flame Towers you'll find a somber monument to the Azeri soldiers who gave their lives in various conflicts with their neighbors, starting with a long line of gravestones set amidst a leafy garden, and finishing with an eternal flame housed within a towering monument.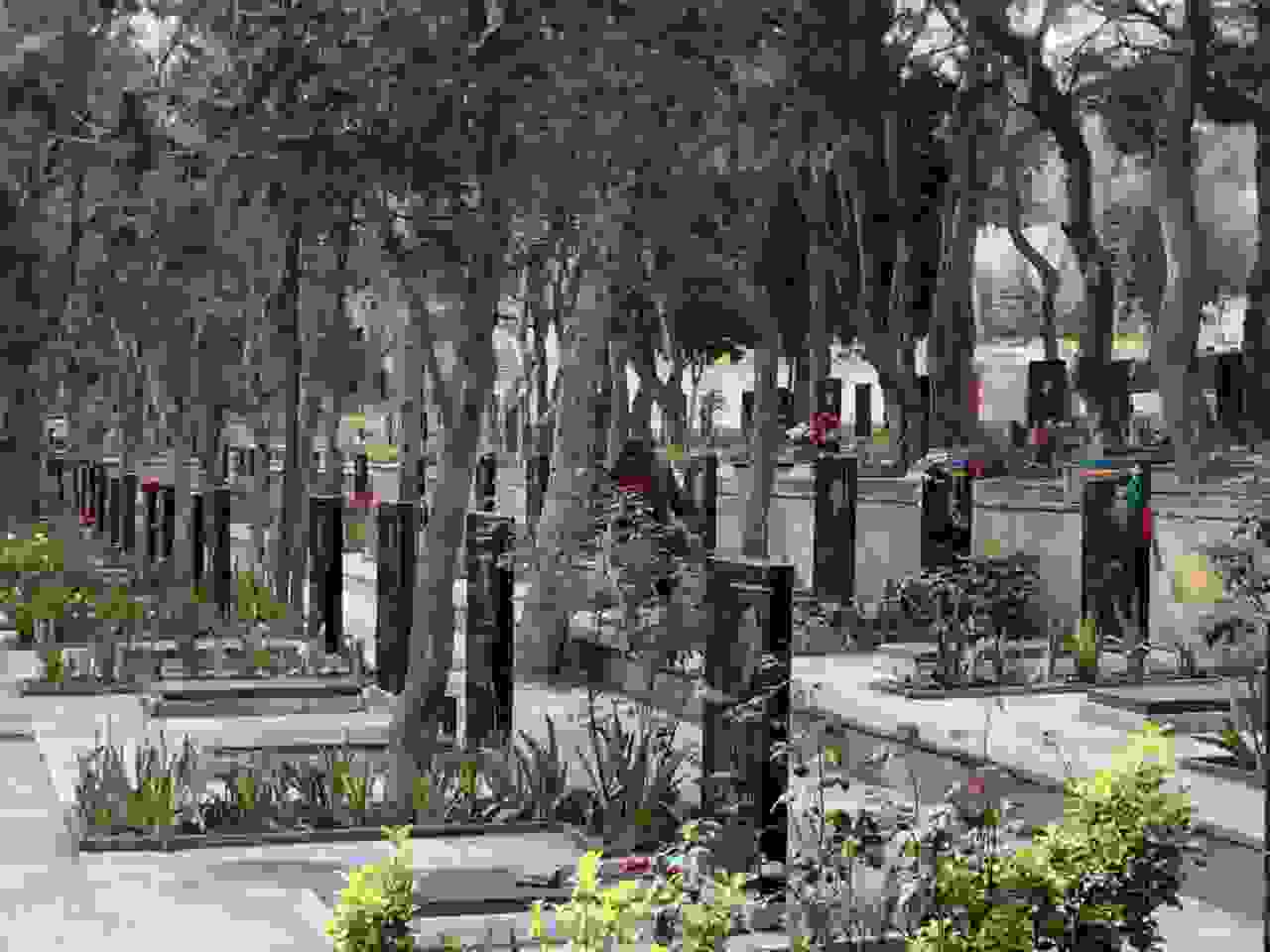 Up here you'll also have a nice view of the city, including a far less developed section on the opposite side of this hill. There's a separate, dedicated lookout point nearby, which provides a great view of the modern city center, and there's also a mosque, which provides a juxtaposition against the modernity of the adjacent Flame Towers in the background.
Just up the road there's a cemetery for famous Azerbaijanis, including Heydar Aliyev, considered the father of the modern-day nation of Azerbaijan, and whose picture you'll see on billboards wherever you go.
7) Hang out around Fountain Square
Just outside of the old city, this busy plaza is right in the middle of the modern-day luxury shopping district and fancy restaurants of newly-developed Baku. It's a nice place to mingle with everyone passing through, or to get a glimpse of just how much the capital has changed from recent decades. The surrounding streets stay busy through the night, too.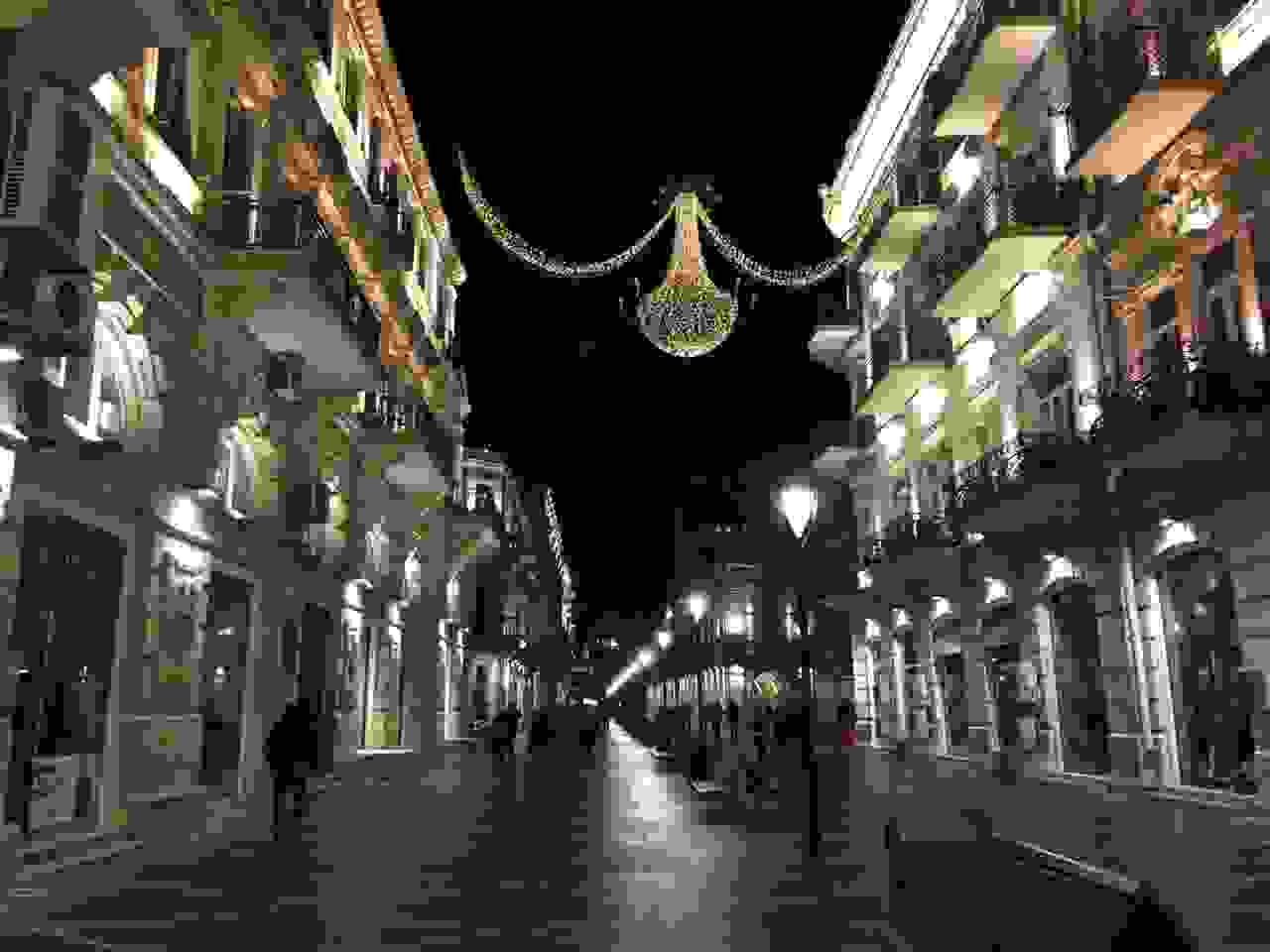 The fast food chains of Western capitalism would have been out of the question just a few decades ago, but now they're right at home alongside high-priced fashion boutiques and jewelry stores of this classy, fancy, modern neighborhood.
8) Taghiyev History Museum
Near Fountain Square, this museum features an extensive collection of historic artifacts from all throughout Azerbaijan's history, from the prehistoric era to the modern, all housed within a mansion built over a century ago for one of the country's early oil barons.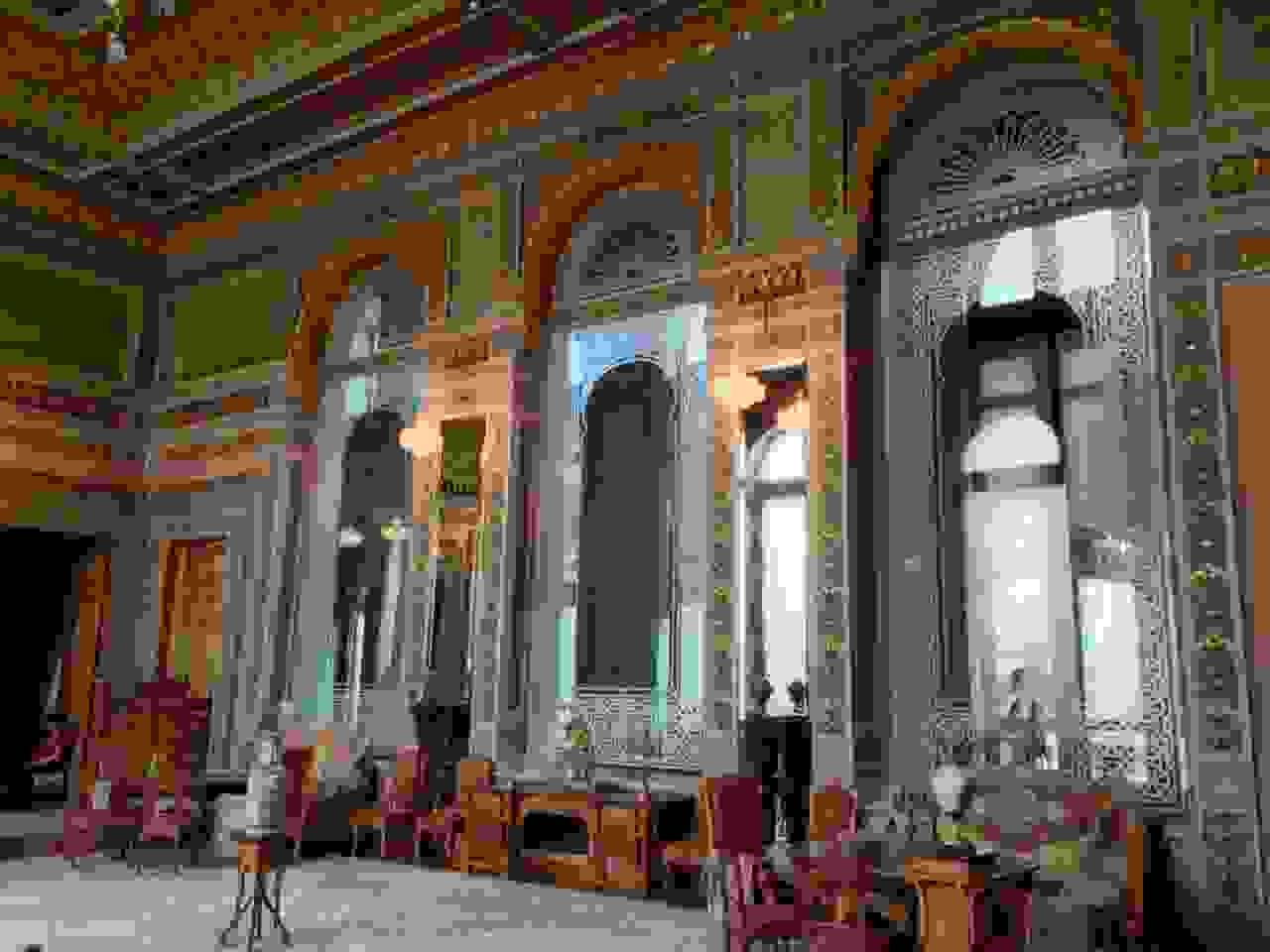 The exhibits offer a great deal more information than many other museums in Baku, and the building is an attraction in itself, with elegantly decorated rooms which once housed some of the wealthy elites of the city.
9) Nizami Literature Museum
Housed in an impressively archway-lined building near Fountain Square, this museum commemorates Azerbaijan's greatest literary figure.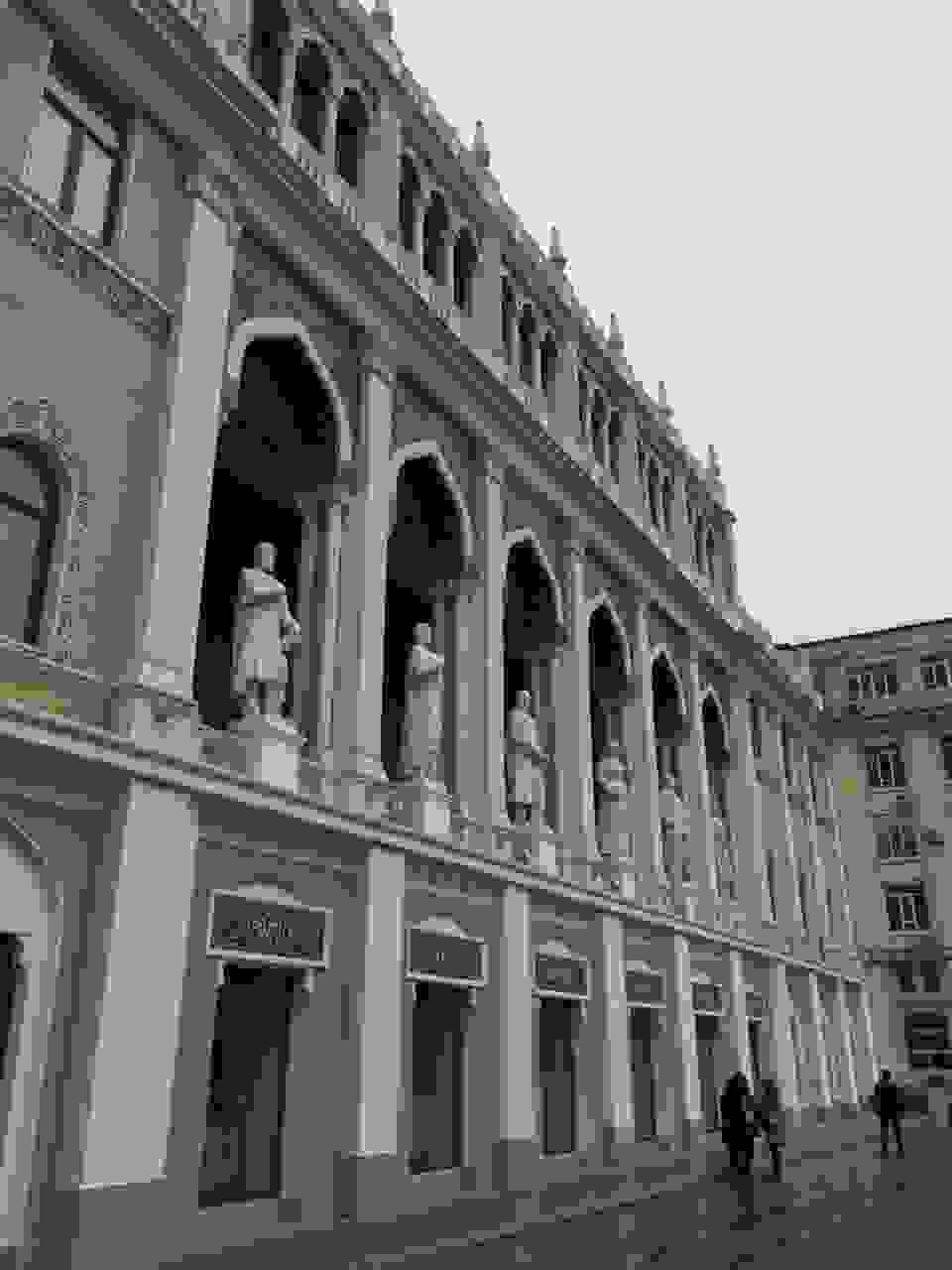 Virtually unknown in the West, Nizami Ganjavi is famous not only within Azerbaijan, but also Iran, Afghanistan, Tajikistan, and elsewhere, and often considered the greatest romantic poet of the Persian language. As poetry is notoriously difficult to translate, a visit to this museum may be the only way to get a sense of how important he was to the literary developments of his time, and in the hearts and minds of people living today.
10) Take a walk along the seaside Boulevard
Running alongside Baku Bay for about two kilometers, this window onto the Caspian Sea is lined with various attractions, from fountains and statues to several larger structures such as the Puppet Theater or the "Little Venice" waterway.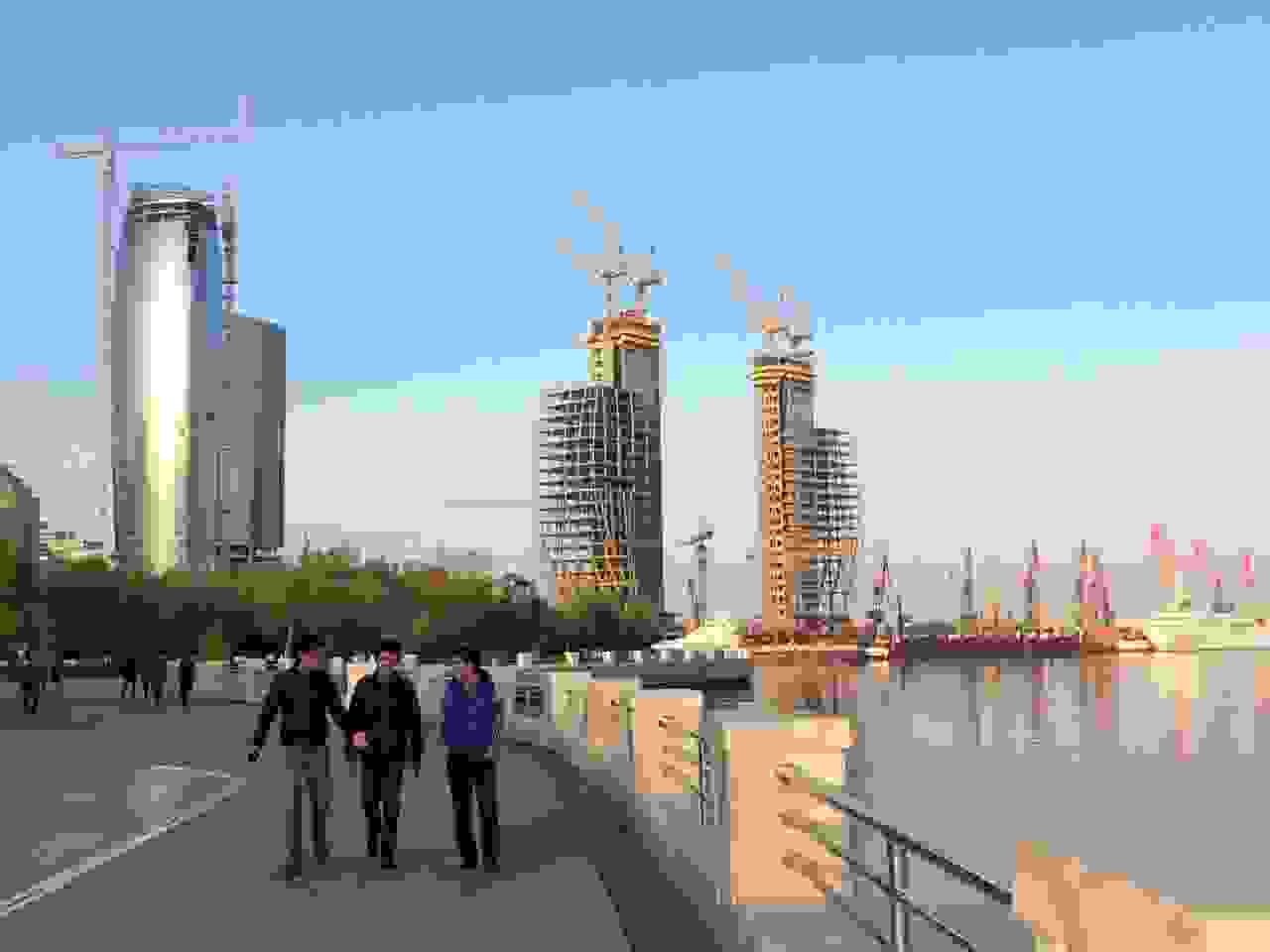 The people-watching is reason enough to visit, and some impressive buildings, both new and old, provide some nice attractions as well. You're also likely to enjoy some impressive sunsets if you come here in the evening, from which you'll also have a great view of the Flame Towers during their nightly fire animation light show.
11) Check out the world's second-tallest flagpole
If you're walking along the Boulevard, you can't miss it. It doesn't even look that big, until you realize how far away it is, or you get close enough to see people underneath.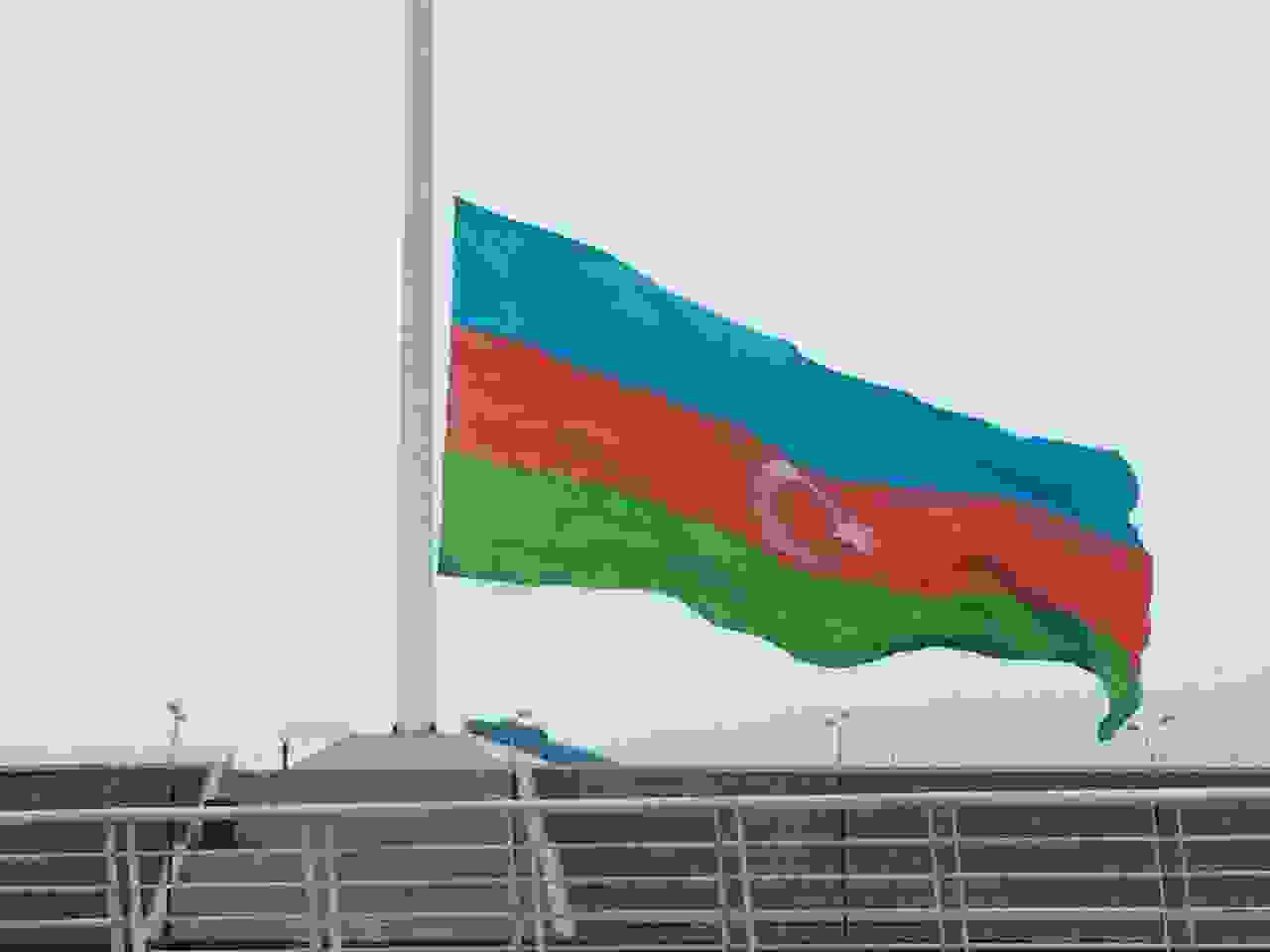 Visiting the site itself probably won't be quite as interesting as viewing it from afar (and the square is sometimes closed for various reasons), but getting at least a little closer will help give you an idea of how massive this thing is, and how strong it has to be to handle a windy day. You'll also get a closer view of the Crystal Hall, a giant venue built to host the Eurovision contest of 2012, as well as a nice panorama of the city itself.
12) Visit the Carpet Museum
Housed in a building resembling a giant, rolled-up carpet, this museum actually has a bit more to recommend it than just carpets (which you're likely to see a million of, simply by stepping into anyone's home, or any souvenir shop). It also features some of the traditional clothing from various regions throughout Azerbaijan, which locals still wear for certain events, such as weddings.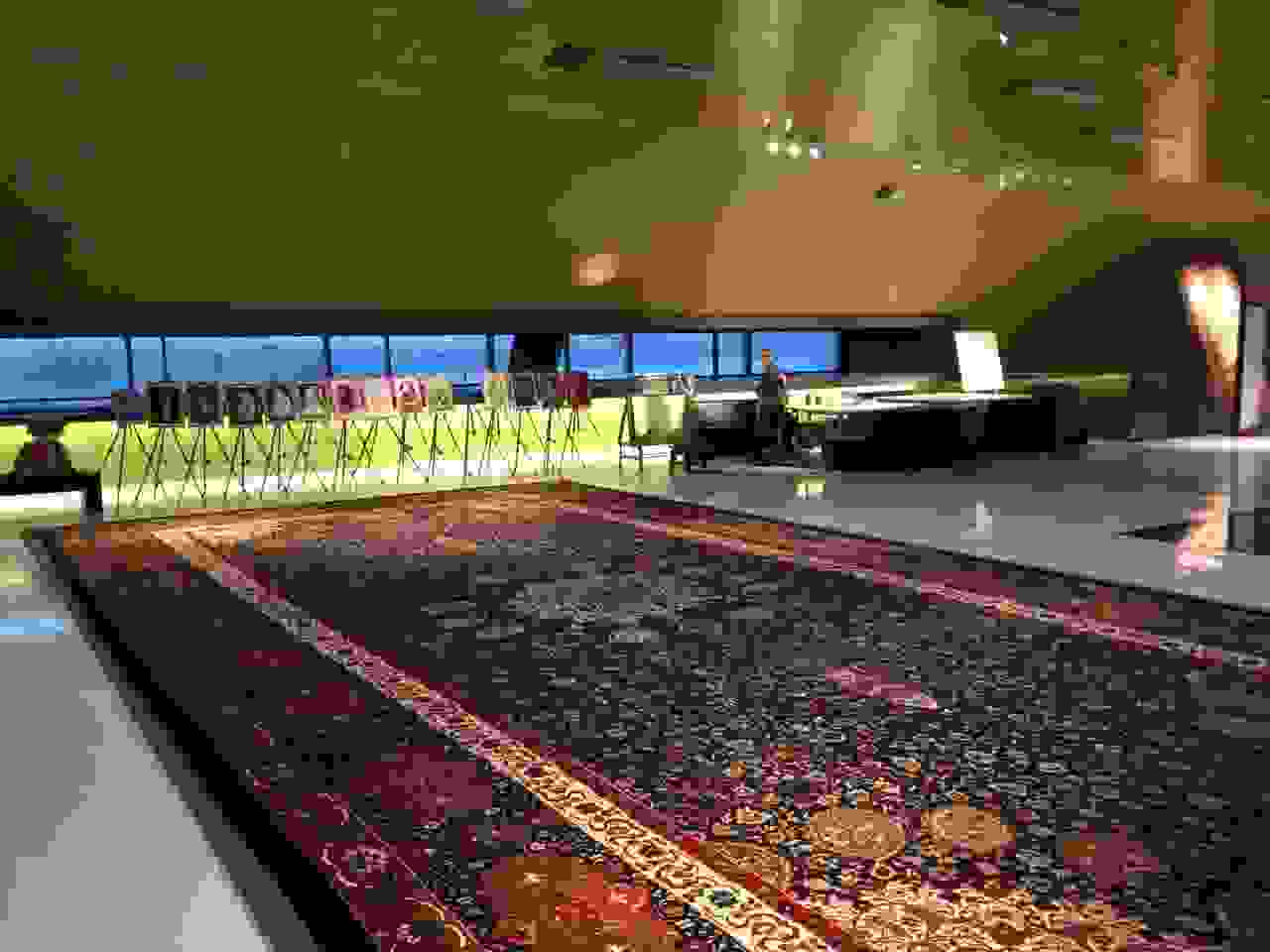 Several other museums have similar costume exhibits, so you won't miss much if you manage to see carpets and costumes elsewhere throughout the city, but the Carpet Museum is right along the Boulevard, and you'll probably be around here sooner or later anyway.
13) Enjoy the music at the Philharmoniya
This impressive building was originally a casino, but is now home to musical performances. It even broadcasts music during the day, to entertain visitors at the nearby park, which is one of the city's most photogenic.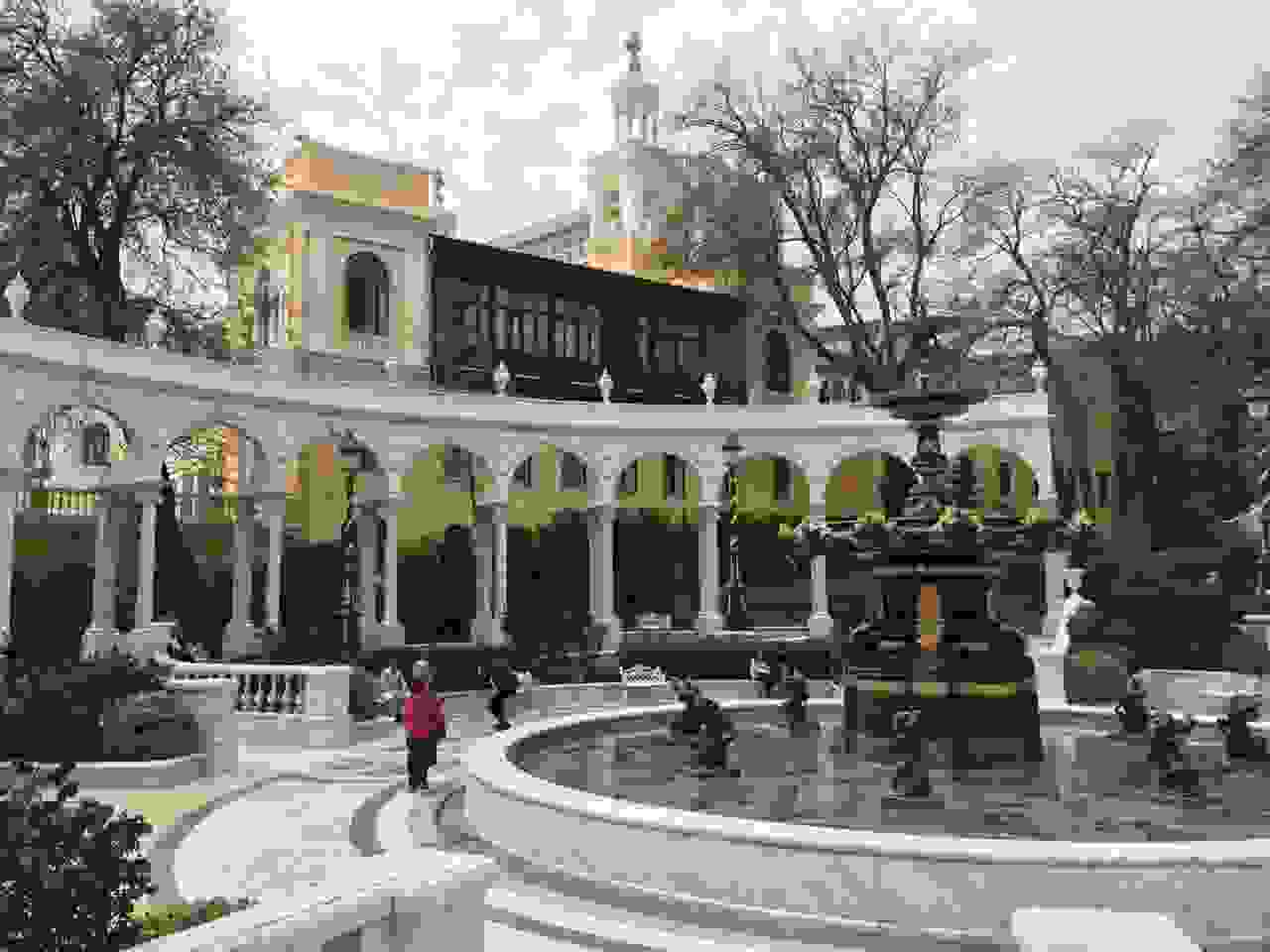 The centerpiece is an impressive fountain and a series of archways, and the occasional music provides a pleasant backdrop for a picnic or a sightseeing break.
14) Heydar Aliyev Cultural Center
Reminiscent of the fluid lines of the Guggenheim Museum in Bilbao, this curvy white structure was built for the former president of Azerbaijan, and houses various art exhibits, in a building that's as much an attraction as anything displayed inside.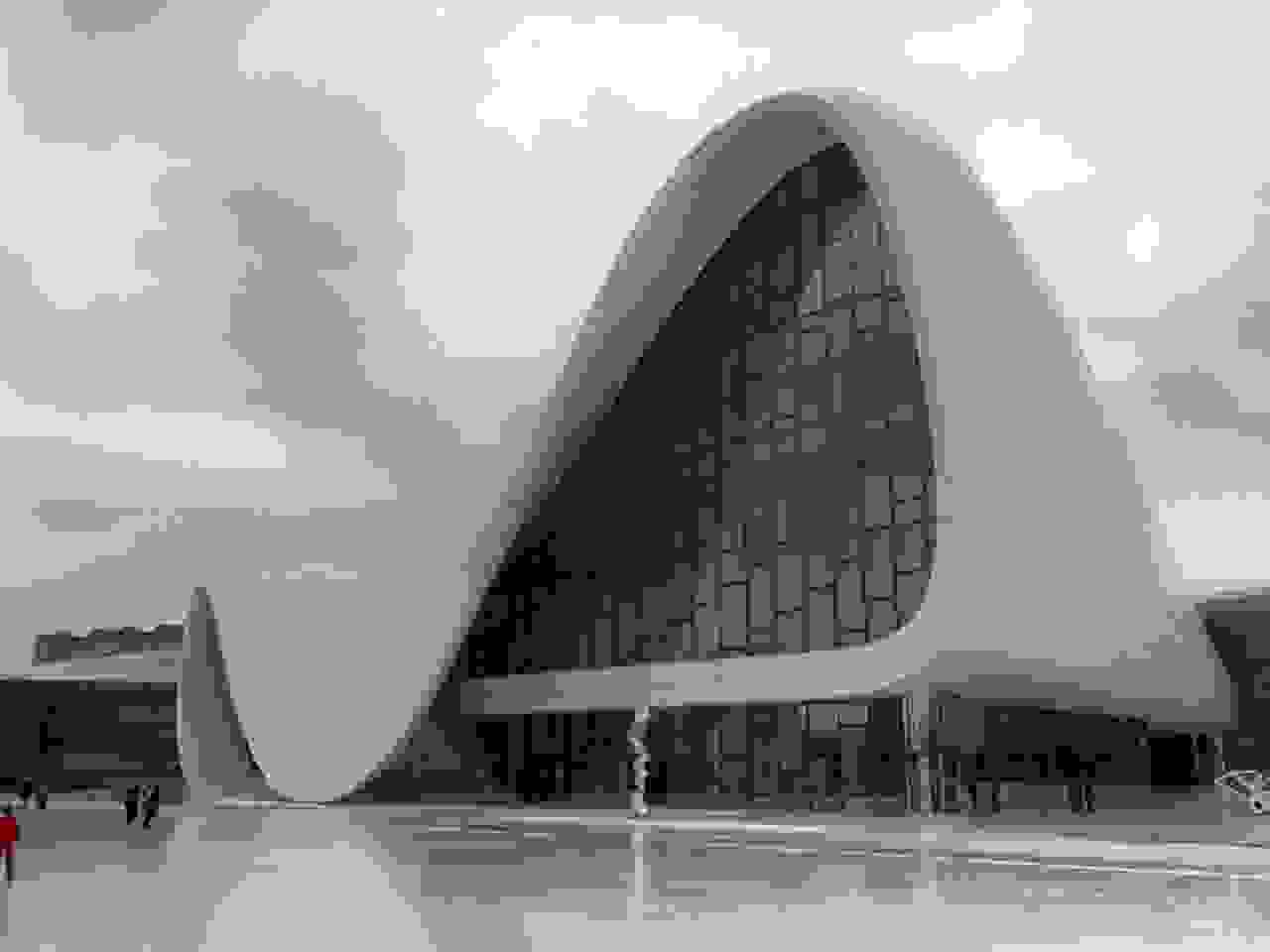 It's an easy metro ride away from the old town, and the accompanying park, with its oversized statues of colorfully-painted snails and rabbits, makes for a quirky photo op as well.
15) Dine with royalty at Sehrli Tendir
Or rather…at the same restaurant, anyway. When visiting politicians come through Baku, this is where they go, and you'll find photos of Putin, Medvedev, and other prominent world leaders along the walls. The food is great, though it's a small place, with a limited selection.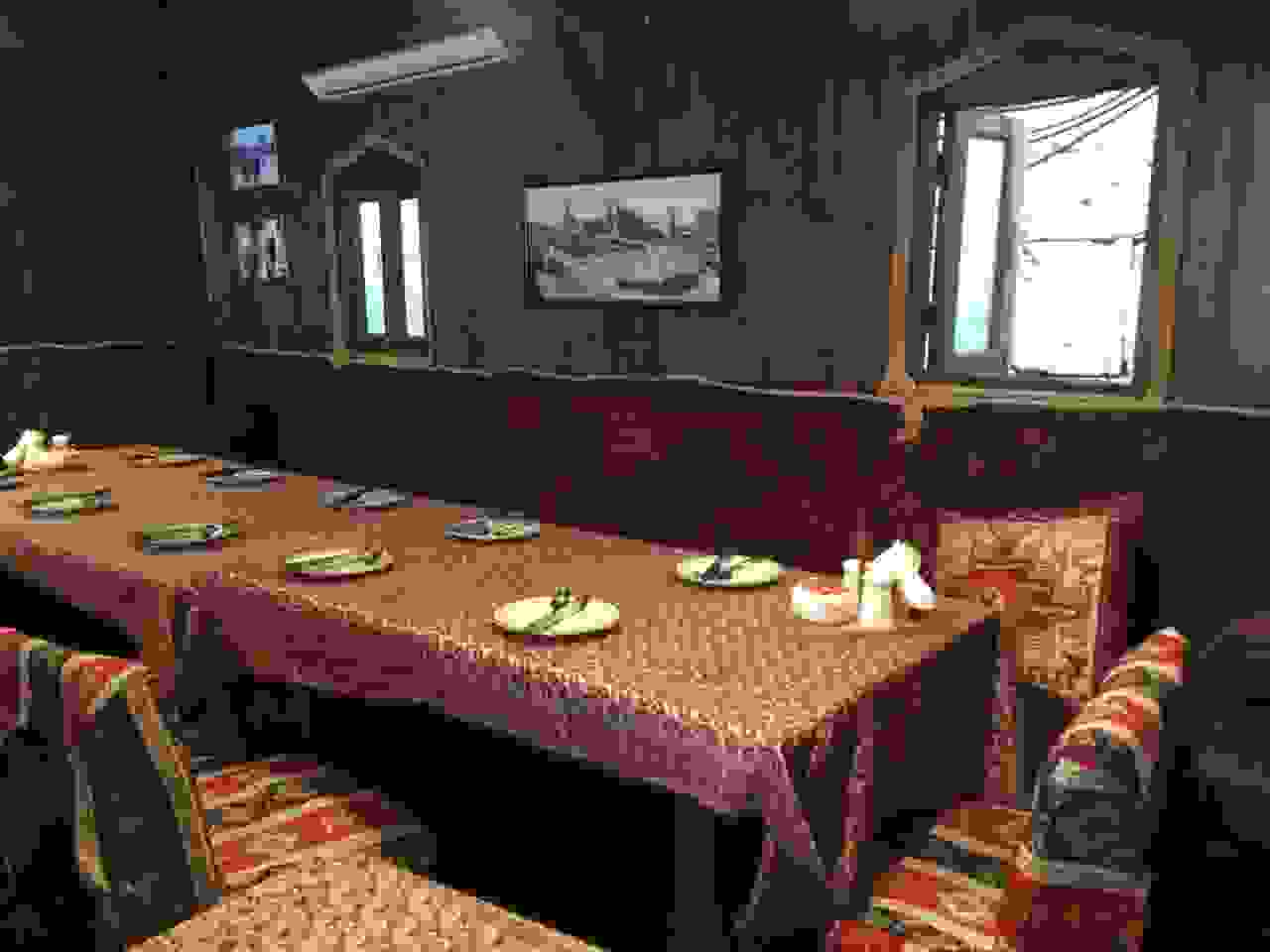 I went here several times, as I thoroughly enjoyed the food of Azerbaijan.
16) Check out the world's biggest KFC
This is obviously more kitschy than historic, so I wouldn't bother going too far out of your way to visit this, but since it's right on the plaza (or rather, giant parking lot and/or thoroughfare) of 28th of May, there's a good chance you'll pass through here at some point, and you can take a peek inside.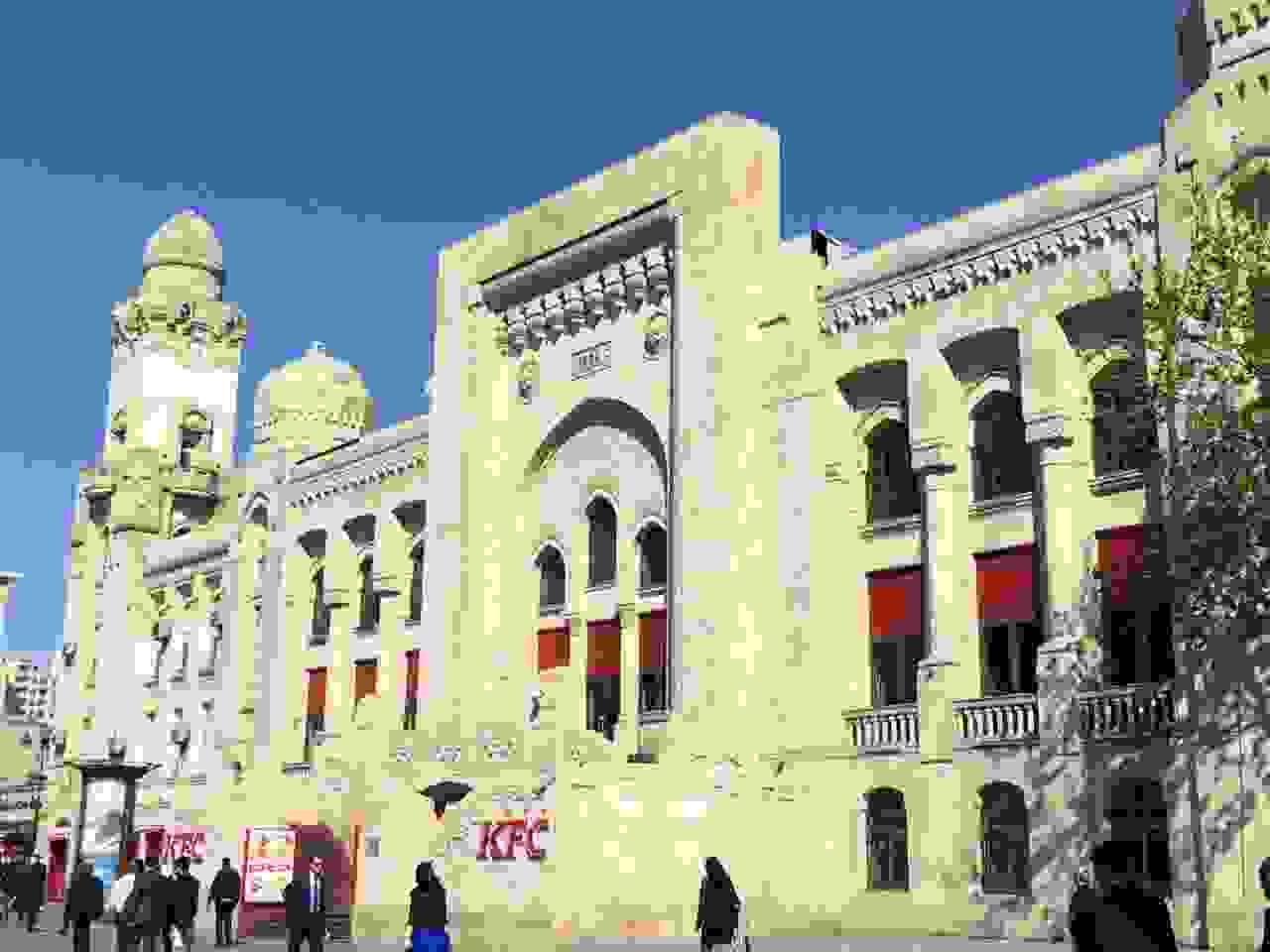 It doesn't take up the whole building, but it spans multiple stories, and is one of those occasionally very conspicuous symbols that you'll find throughout the former Soviet Union of Western capitalism flooding into the former Eastern Bloc, one fast food restaurant at a time.
17) Visit Ali Shamsir's Gallery
Near the Palace of the Shirvanshahs you'll find this artist's workshop, gallery, and home. He lives on the upper floor, and leaves the door open for visitors to wander in to see his latest works, which include quite a few paintings, along with decorative items of all sorts.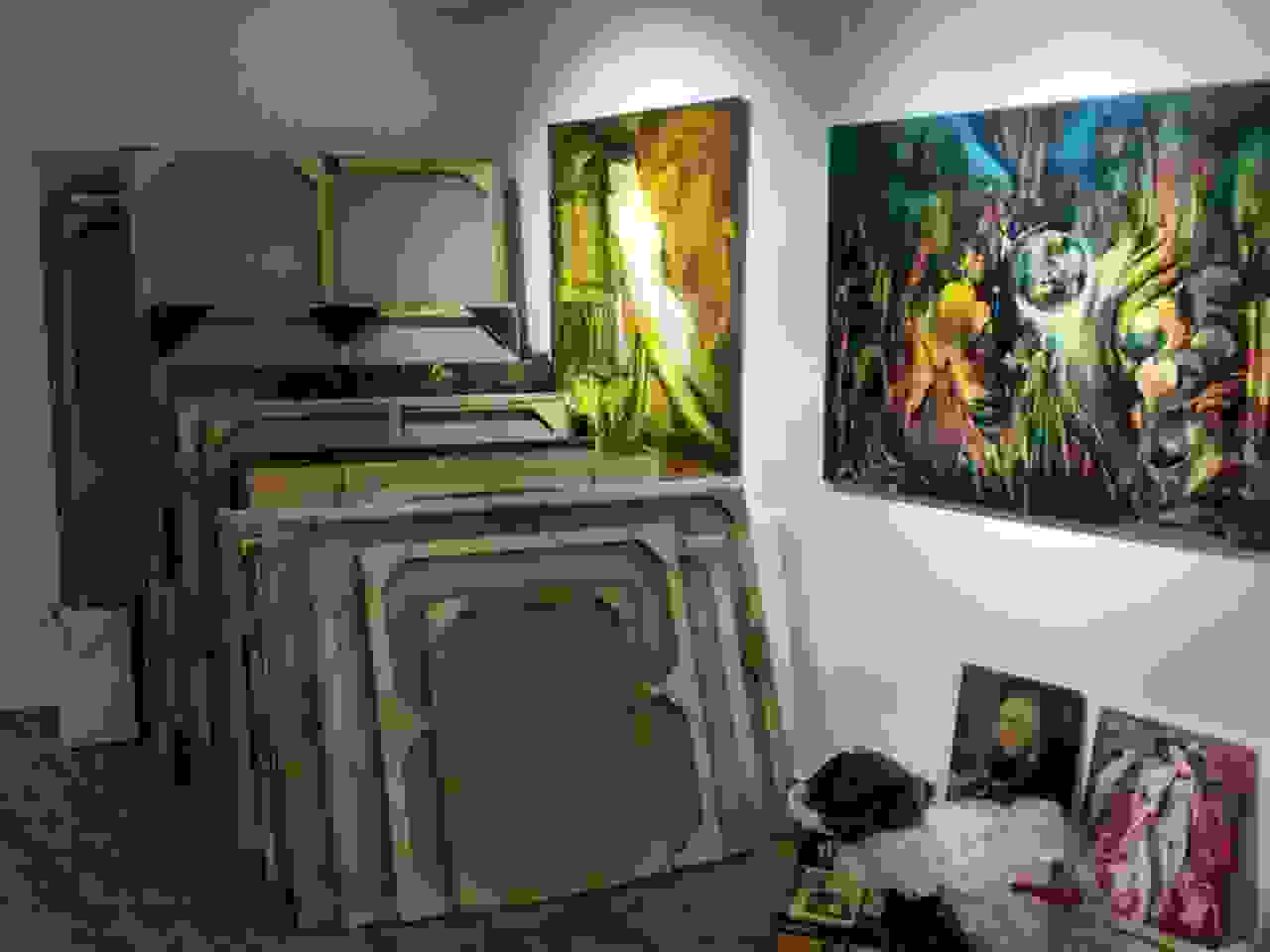 I found it much more interesting and enjoyable than a "real" art museum, as you can walk right through his workshop and say hi.
18) Museum of Miniature Books
Though I wouldn't call it a must-see, this free museum is near some of the other attractions of Baku (such as the Palace of Shirvanshahs) that you're likely going to be in the neighborhood at some point anyway, and quirky museums with unusual exhibits like this one can sometimes be more interesting than sterile museums of homogenous artwork.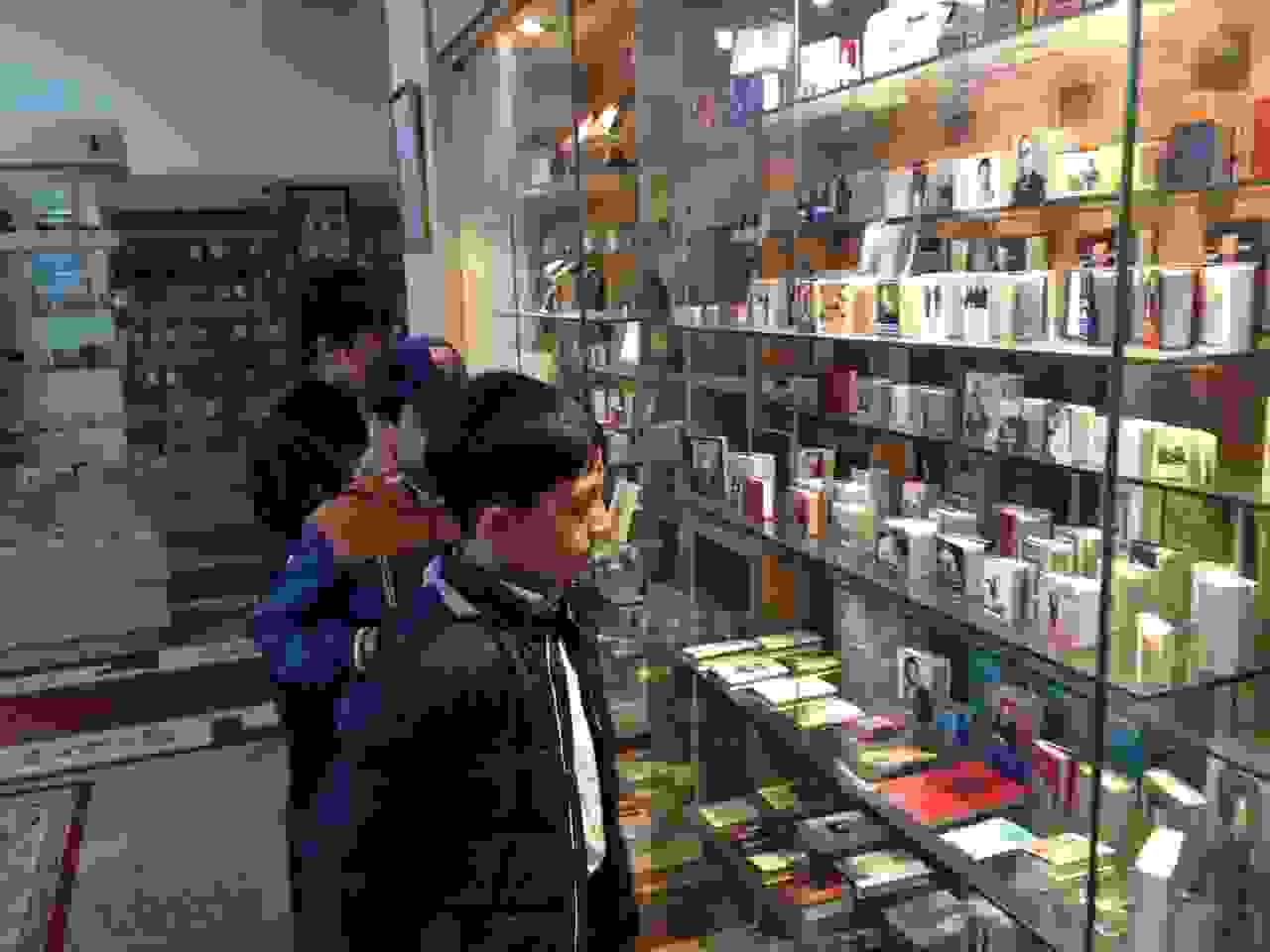 Besides, it's free. It's fun to stop by and take a look. The books are organized by nation of origin, and include old and modern volumes alike.
19) Take a bath
Several historic bathhouses still operate within the old city, such as Hamam Mehellesi, the city's oldest, and Teze Bey Hamami, which is somewhat more modern, and even has multiple types of baths from which to choose.
The baths alternate between genders on different days (and some are men-only), so check the schedule before just showing up.
20) Visit the fire temple of Ateshgah
Beyond the metro line and requiring a city bus to take you the rest of the way (which might be a little awkward if no one at the transfer stop speaks English), this ancient Zoroastrian site was considered sacred because of its eternal flame, which was fed by an underground gas vent. The gas itself has long since expired, but a modern eternal flame has been constructed in its place.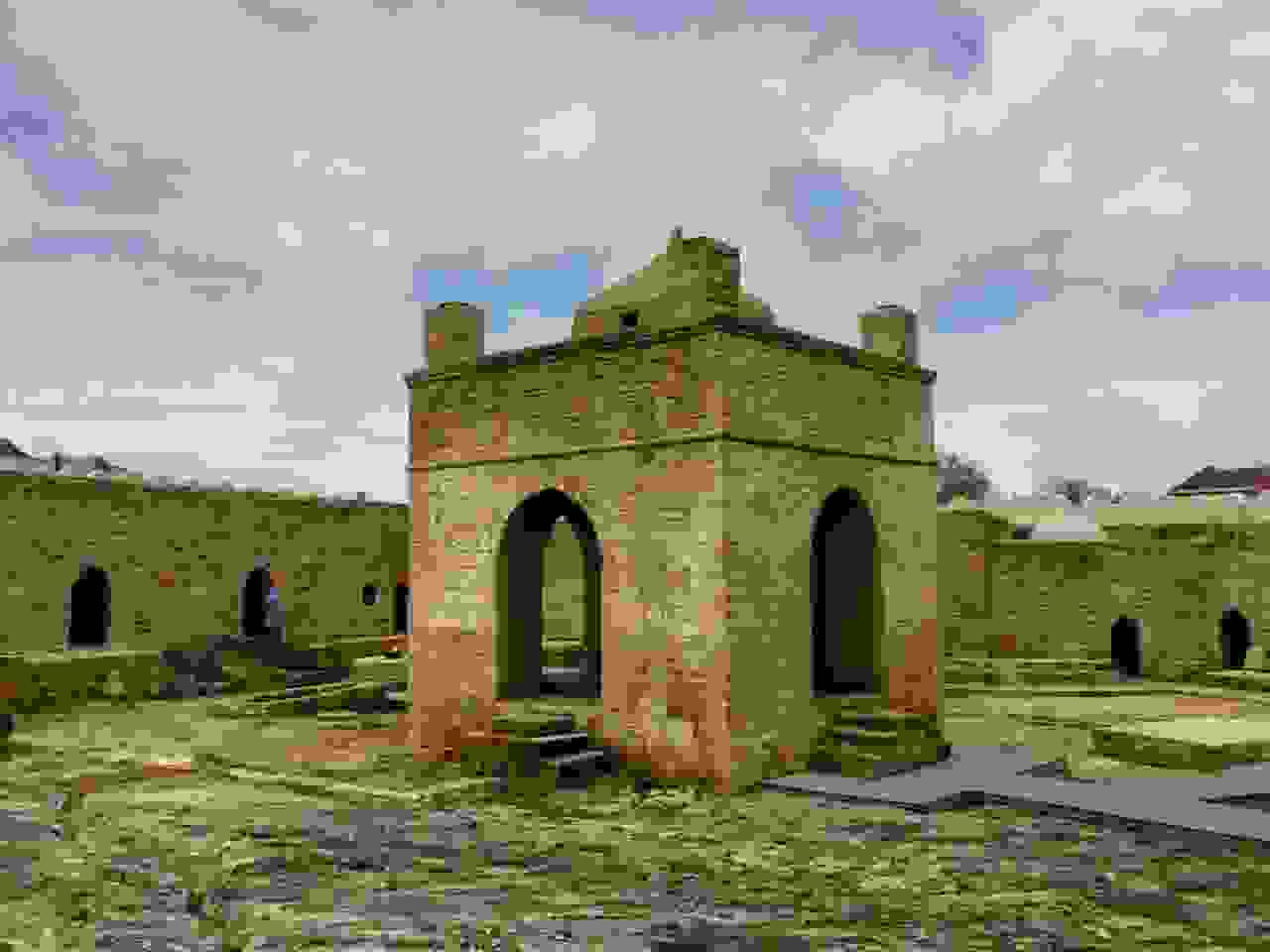 The building itself is an 18th century construction, built by devotees of the Hindu god Shiva rather than by Zoroastrians, though it nonetheless remains impressive, if humble.
21) Check out the flames of Yanar Dag
This is a much bigger fire than you'll see at Ateshgah, at 10 meters long, and burning since the 1950s. I think if the Zoroastrians had known about this, they would have built quite an impressive temple around it…though perhaps then the flame itself would have burnt out long, long ago.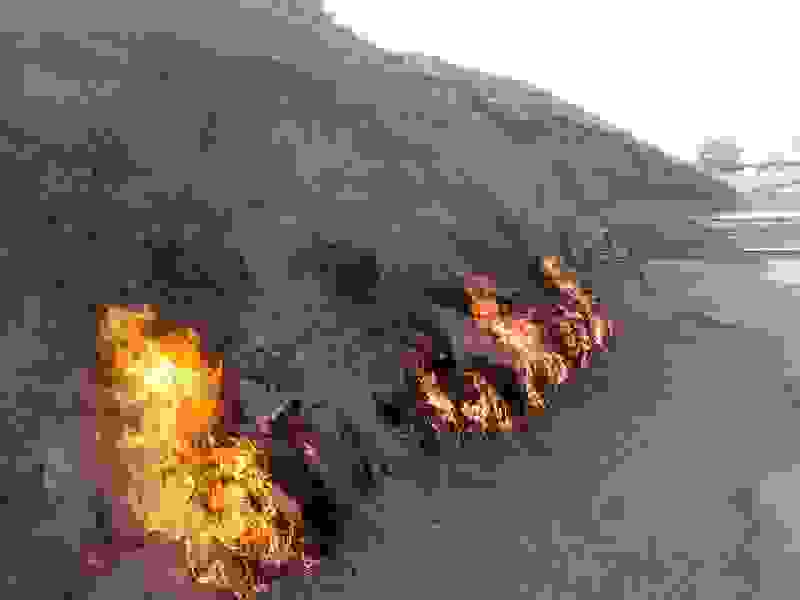 22) Take a day trip to Gobustan (and surrounding attractions)
So along the route to Gobustan you'll find ancient petroglyphs from prehistoric times, Roman rock graffiti marking the easternmost point of Roman reach, the oddly enjoyable mud volcanoes, the James Bond Oil Fields, and the Bibi Heybat Mosque. They're all more or less along the same route, and organized taxi tours can take you to visit all five (ask at a hostel). It's possible to take a bus, but it may very well take all day if you plan on stopping at each of the five sites (and the mud volcanoes require an additional 5km walk or taxi ride anyway), so it's probably best to take a taxi, which costs somewhere around $50. If you can find some friends to split the cost, it's not so bad.
The mud volcanoes were probably the most fun, as they're utterly unmarked, underdeveloped, and thus rather silent, apart from the gurgling mud bubbles emanating from the miniature mud calderas. Bring good shoes, or preferably boots. I expect they might add a platform at some point, but given the fact that the road leading up to it is just a dirt track (which was so washed out and muddy that the taxi driver said he couldn't continue in the car, so we walked the remaining 2-3km while he waited for us), it's quite likely that if you want to get close enough to the volcanoes to take a picture, you'll have to sink your feet into the mud as you approach.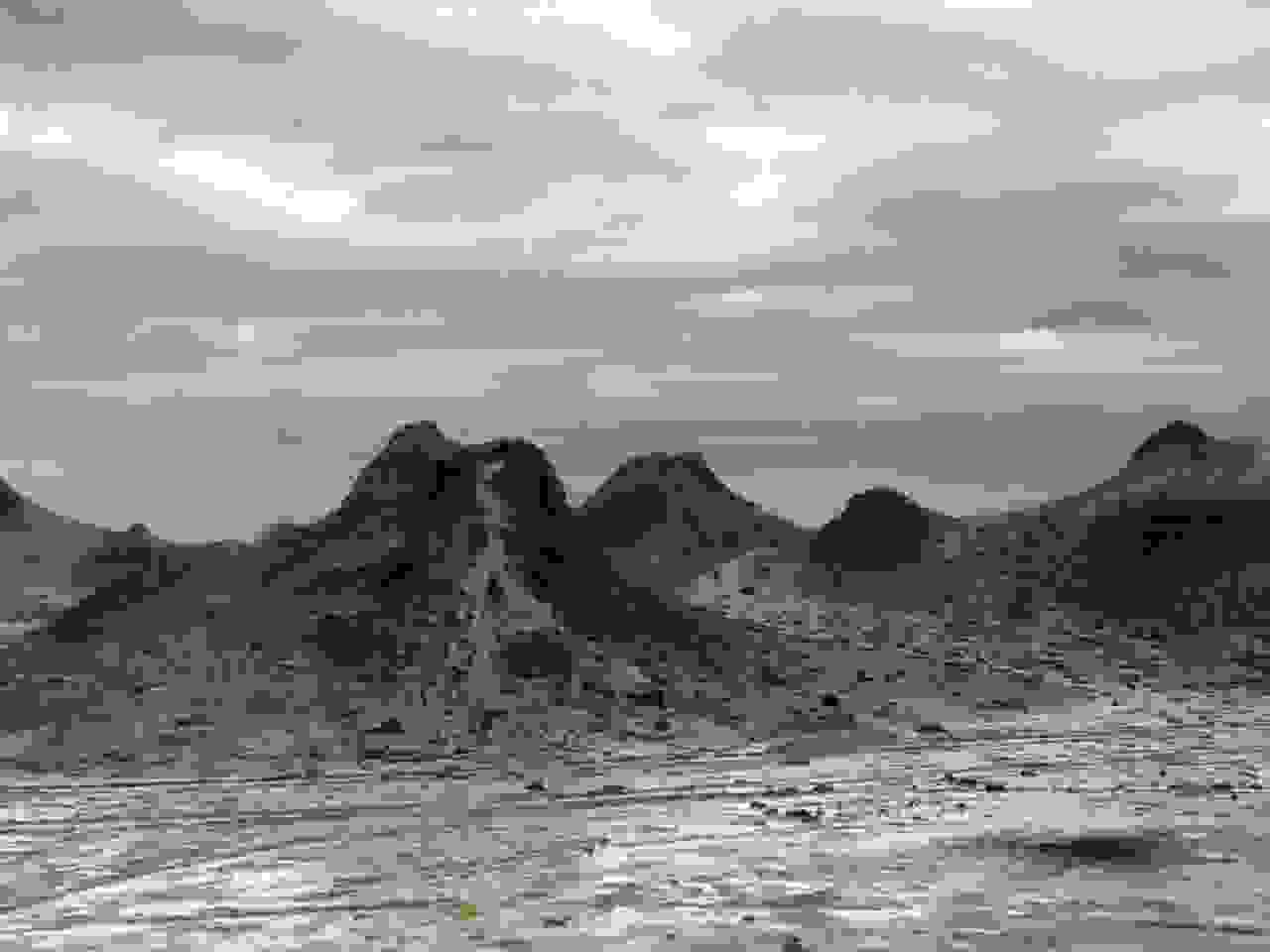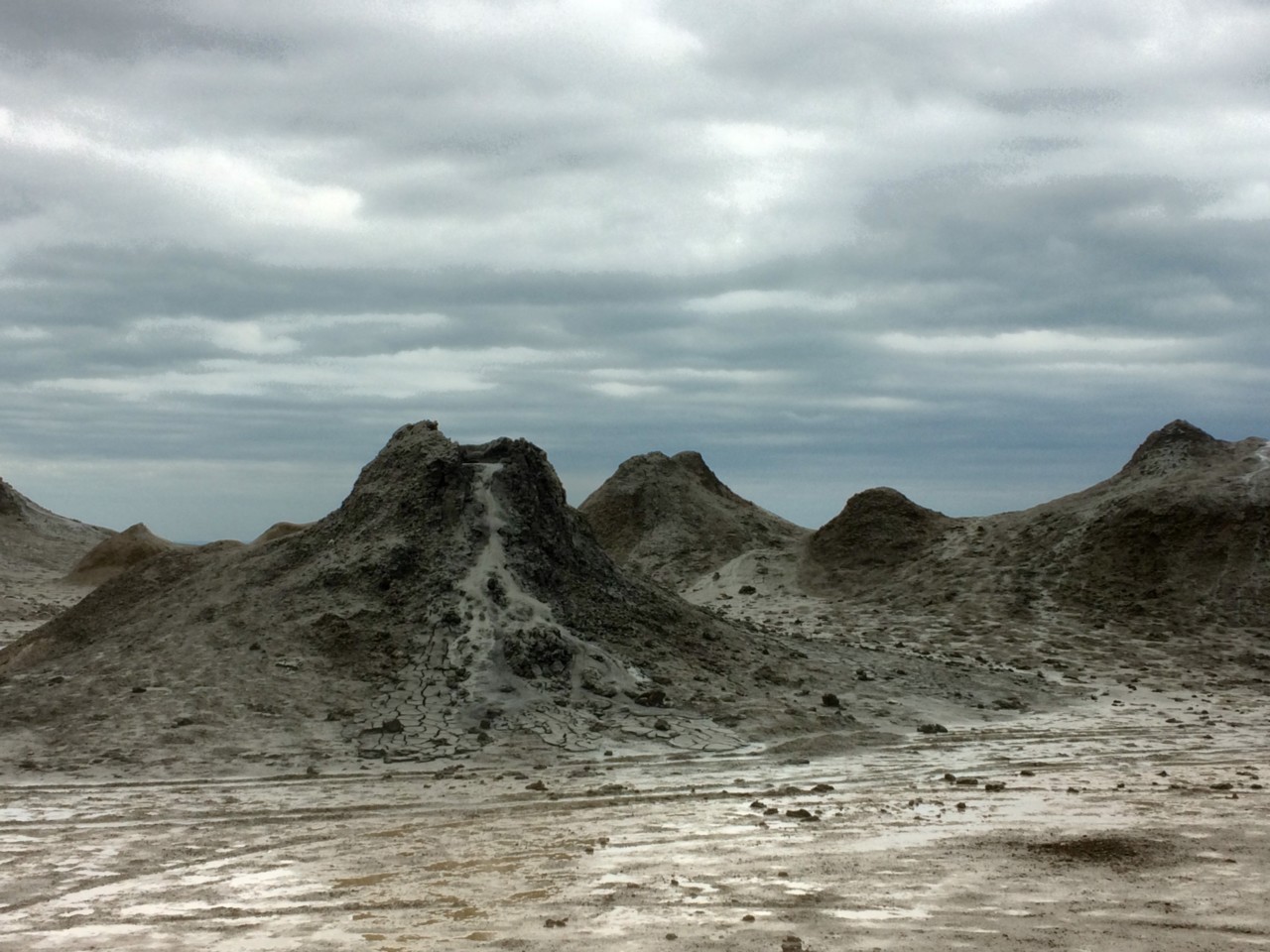 The petroglyphs are much better developed, with a museum nearby, and plenty of tour groups, both Azerbaijani and others, who come through here. Much of the site is roped off, so you won't be able to see too much, but it's an impressive rock formation nonetheless, and it's fun to explore and find the ancient drawings peeking out here and there. The Roman graffiti is a short drive away, and it's interesting to contemplate, despite the writing itself consisting of just a few Latin words carved into a rock.
On the way back home, you can stop at the James Bond Oil Fields, famous for their role in The World is Not Enough, but there's not much to do here besides take a photo or two to say you stopped by.
The Bibi Heybat Mosque is worth visiting, as it's quite an impressive structure, and there's a shipyard visible from the courtyard, conveying Azerbaijan's modernity alongside its ancient traditions.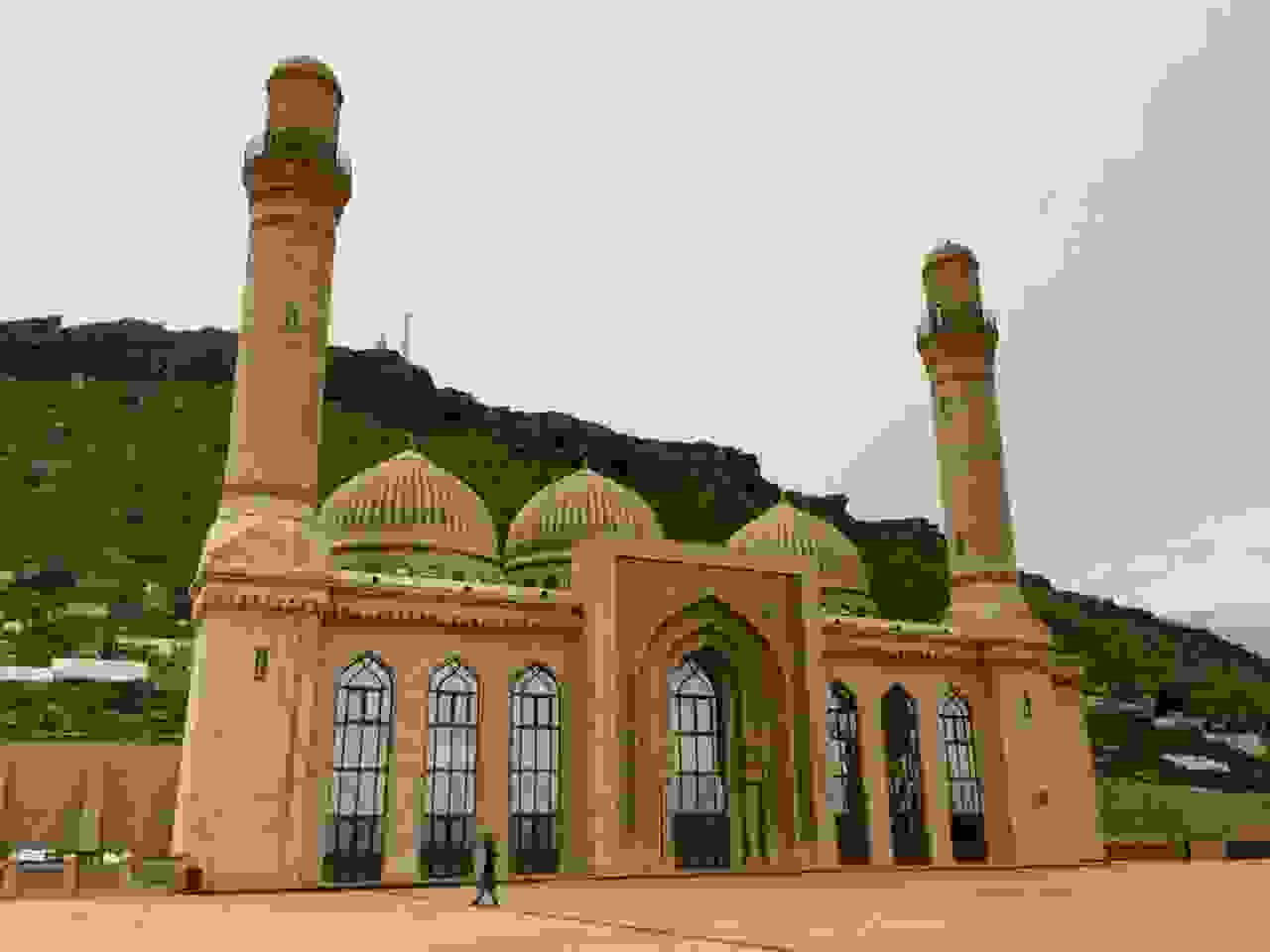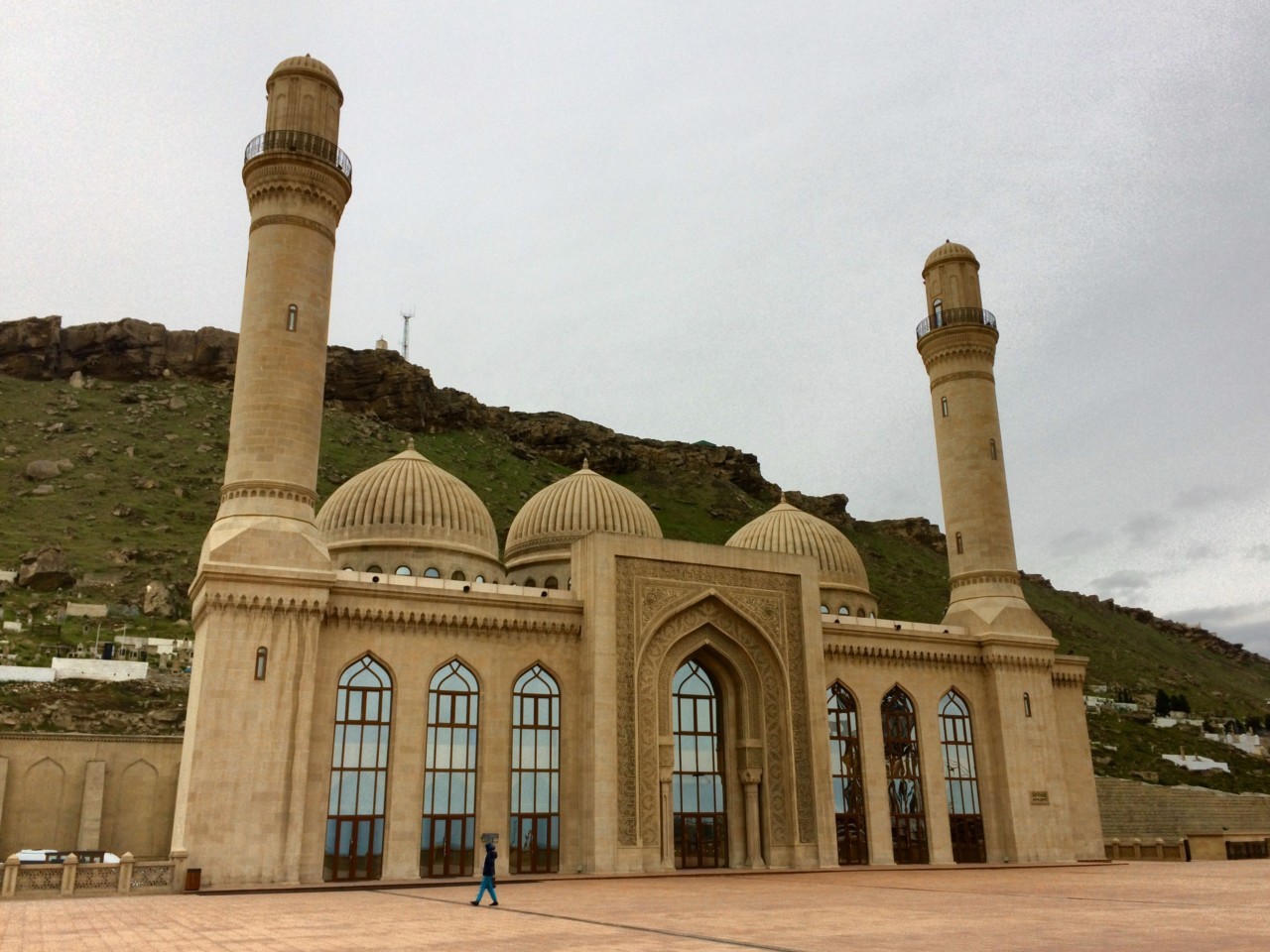 Various factories, oil platforms, and refineries dot the roadside, providing an interesting view as you make your way back and forth to Gobustan, with new construction adding to the scenery all the time.
Anything else?
Maybe. Baku is filled with attractions, and although these were some of my favorites, you could also spend some extra time at some of the other museums and art galleries in town, though I find wandering through the city itself to be more rewarding.
A couple other day trips include the beach town of Merdekan, or the open-air ethnographic museum at Qala. But with all that's listed here, it should be enough to pack several days worth of all-day itineraries, so it'll keep you busy for a while before you head out of town to the rest of the country…which you can read about here.