If you ever make it down to Guatemala, you'll be hearing a lot about Lake Atitlán. How beautiful it is, how it's a must-see destination that should be on every backpacker's to-do list, and how plenty of visitors end up staying for months on end.
It's a peaceful, picturesque lake, surrounded by volcanoes, and populated with indigenous Maya communities, each with their own traditions, distinct even from one town to the next. It all sounds pretty great.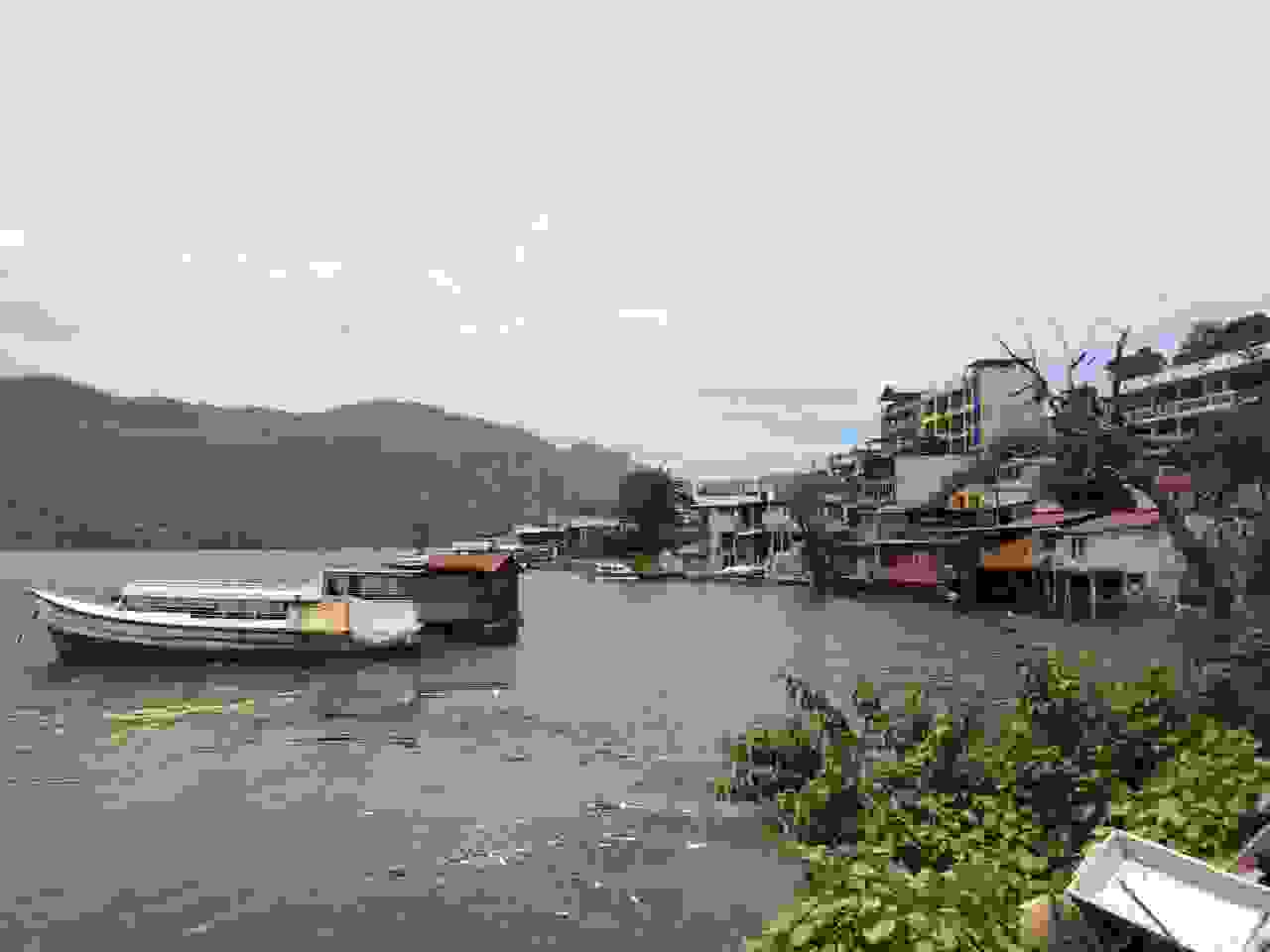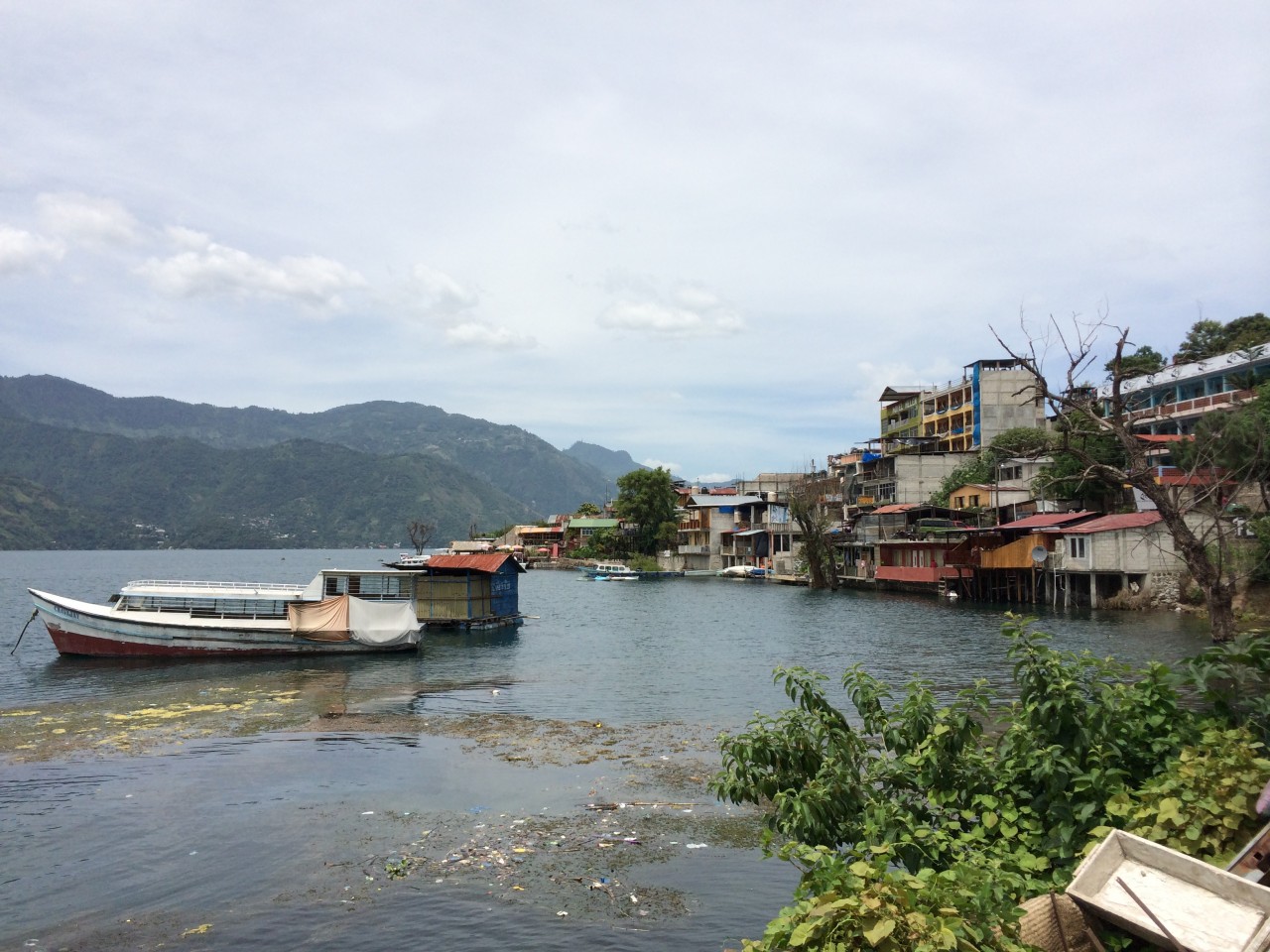 But when I arrived in Atitlán, I didn't find a place where backpackers go to discover the natural beauty of the mountainous landscape, nor to immerse themselves in the rich, ancient cultural heritage of the Maya…who are literally still called Maya…but instead found a superficial tourist town where backpackers and other expats go to drown themselves in whichever form of intoxication suits their fancy. Drinks. Drugs. Yoga. Whatever. It's a weird place.
You can start to see the red flags when you get closer to the water, where you'll find an alternate reality, which exists exclusively for tourism: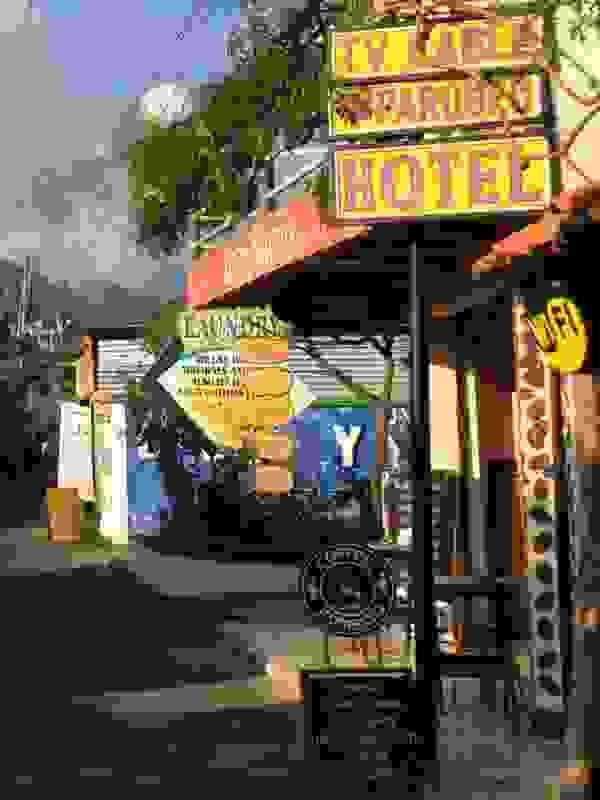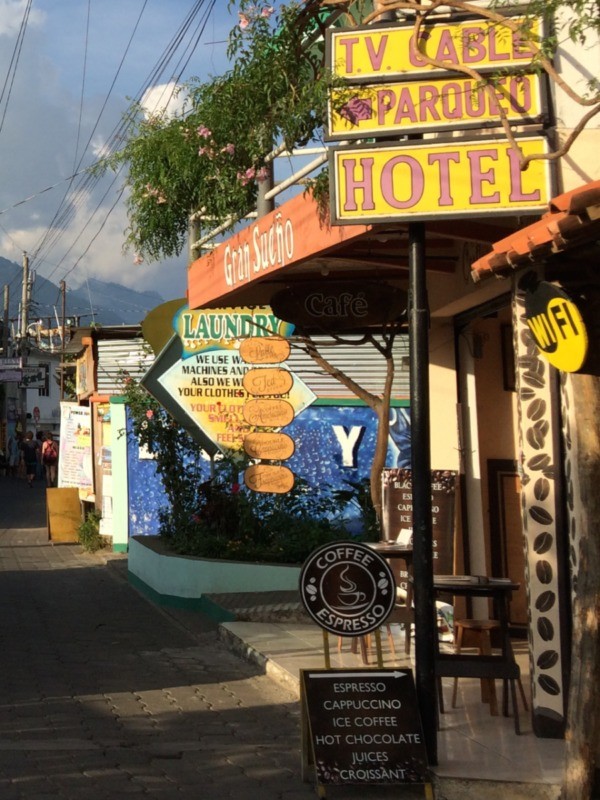 This is San Pedro, one of the best-known and most frequently visited of the lakeside towns surrounding Atitlán, where you'll find all the amenities of predictable backpacker life, and…that's about it.
After dark, nothing happens. Literally nothing. Each and every backpacker is stuck inside the hostel, many of whom are drinking heavily. There's nothing else to do in town. The streets remain eerily silent, nearly devoid of life.
This wouldn't be so bad sometimes. Meeting new people is great, and I've done this a million times. Taking a break from sightseeing for a few days is nice, and it's about as much fun as you can have in a sleepy town without much to do.
But if there's not much to do…why do people talk about how great it is?
Why you might still want to visit Atitlán
What's even weirder is that there is stuff to do. Atitlán is literally surrounded by volcanoes, with all sorts of great hiking trails for outdoorsy types, and each indigenous Maya town along the water is culturally distinct from its neighbor. You'll see variations on the traditional Guatemalan highland outfit from one town to the next, and seeing those brightly-embroidered outfits alive, after centuries of colonial oppression and decades of made-in-China Western fashion onslaughts, was a small highlight of my time in Guatemala.
But when I was there, all anyone was doing was getting drunk in the hostel.
Sigh.
I later met people who did far more interesting things while visiting Atitlán, like visiting some of the other lakeside towns (who doesn't love boat trips around a lake?), or climbing up the mountains in the early hours of the morning for a sunrise view of a magnificent dawn. That's why you should visit Atitlán. Those are damn good reasons.
And even if all you want to do is take it easy, you can still make the best of things while you're there. The backpacker atmosphere is stupidly over-saturated down by the water, but if you leave the touristy part of town (the size of which I expect varies from one town to the next), you'll find the other side of the bizarre Atitlán alternate reality, which consists of…normal Guatemalan people, doing normal Guatemalan things.
Like football: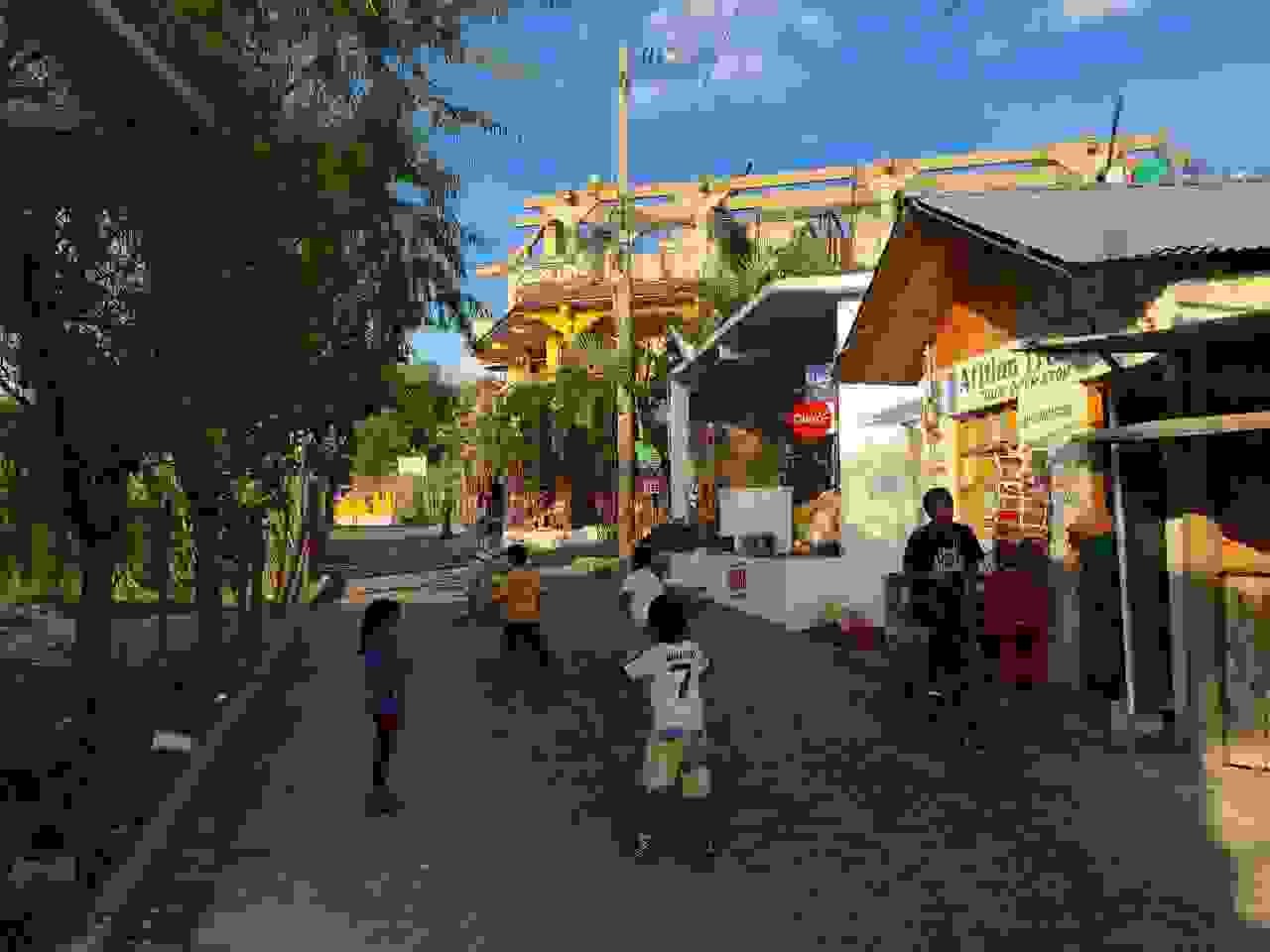 That's not even a good example. There's a tour agency right there. But it was still nice to see a snippet of regular life, especially in a town that was so thoroughly saturated by tourism. Not that there were all that many tourists, but there were so many services catering to them (hotels, restaurants, laundry, free Wi-Fi) that everything just seemed so very superficial.
All around the lake, you'll find small towns that work much the same way; the waterfront is flooded with souvenir shops and all sorts of other touristy businesses, and you'll be left wondering if anything else ever goes on there.
But yes, it does: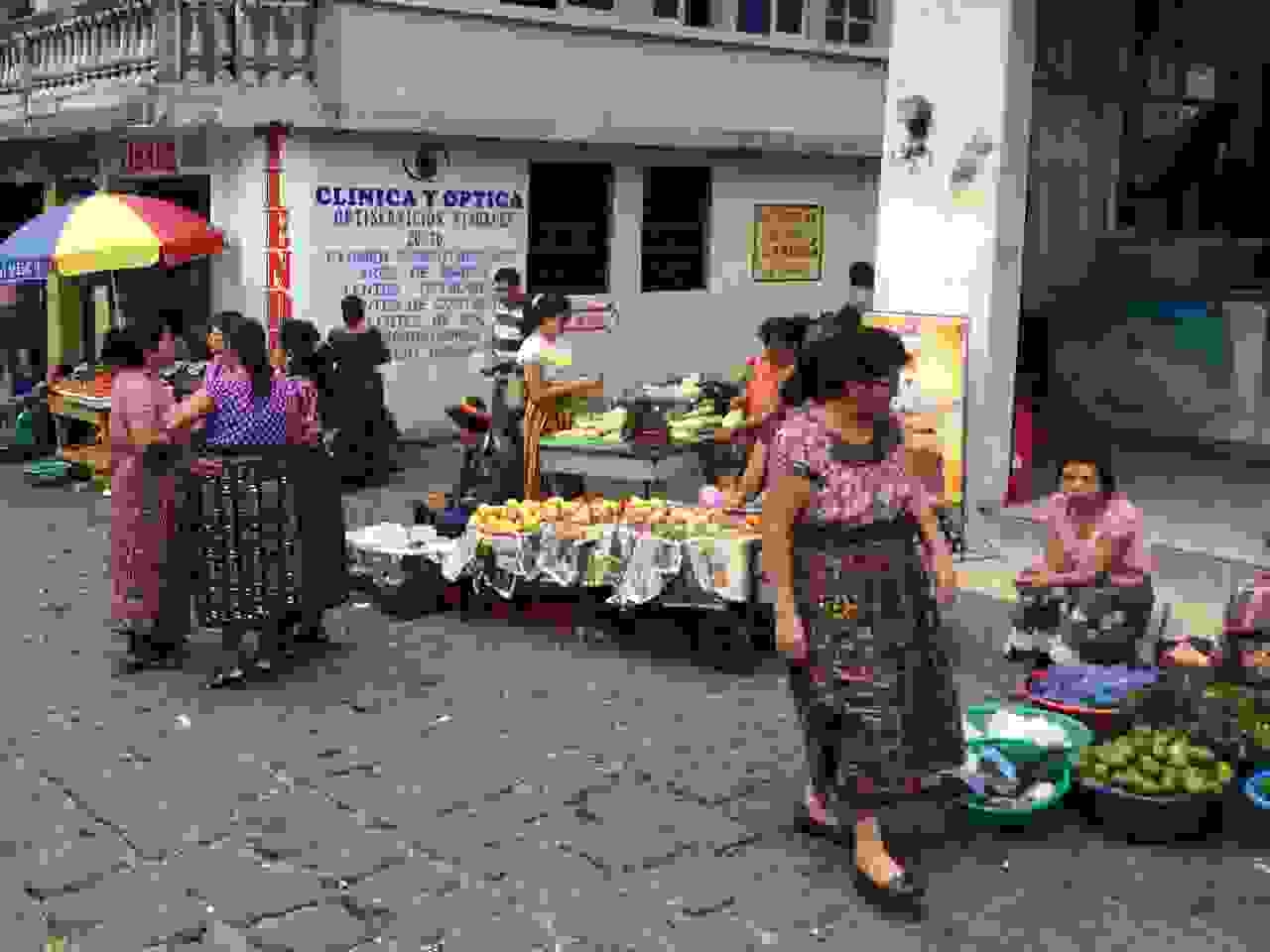 A few minutes up the street, and it's a totally different town. No tourist shops. Nobody asking you if you want a guided tour. Nothing of the sort. Just regular, everyday life for a typical Guatemalan town. Busy street markets, friends catching up on gossip, buses zipping along, and…despite Spain's best attempts at crushing indigenous culture…native languages that preceded Spanish, still in use, all over town. Take that, conquistadors!
Atitlán can be great. Just be sure to get out a little, and you'll find a totally different atmosphere, very much worth visiting.
Where you might want to go instead
So even after visiting the not-so-touristy areas of a couple Atitlán towns, and after wandering around other parts of the country, I couldn't help but start thinking that everyone's just going to the wrong lake.
They could be visiting here instead: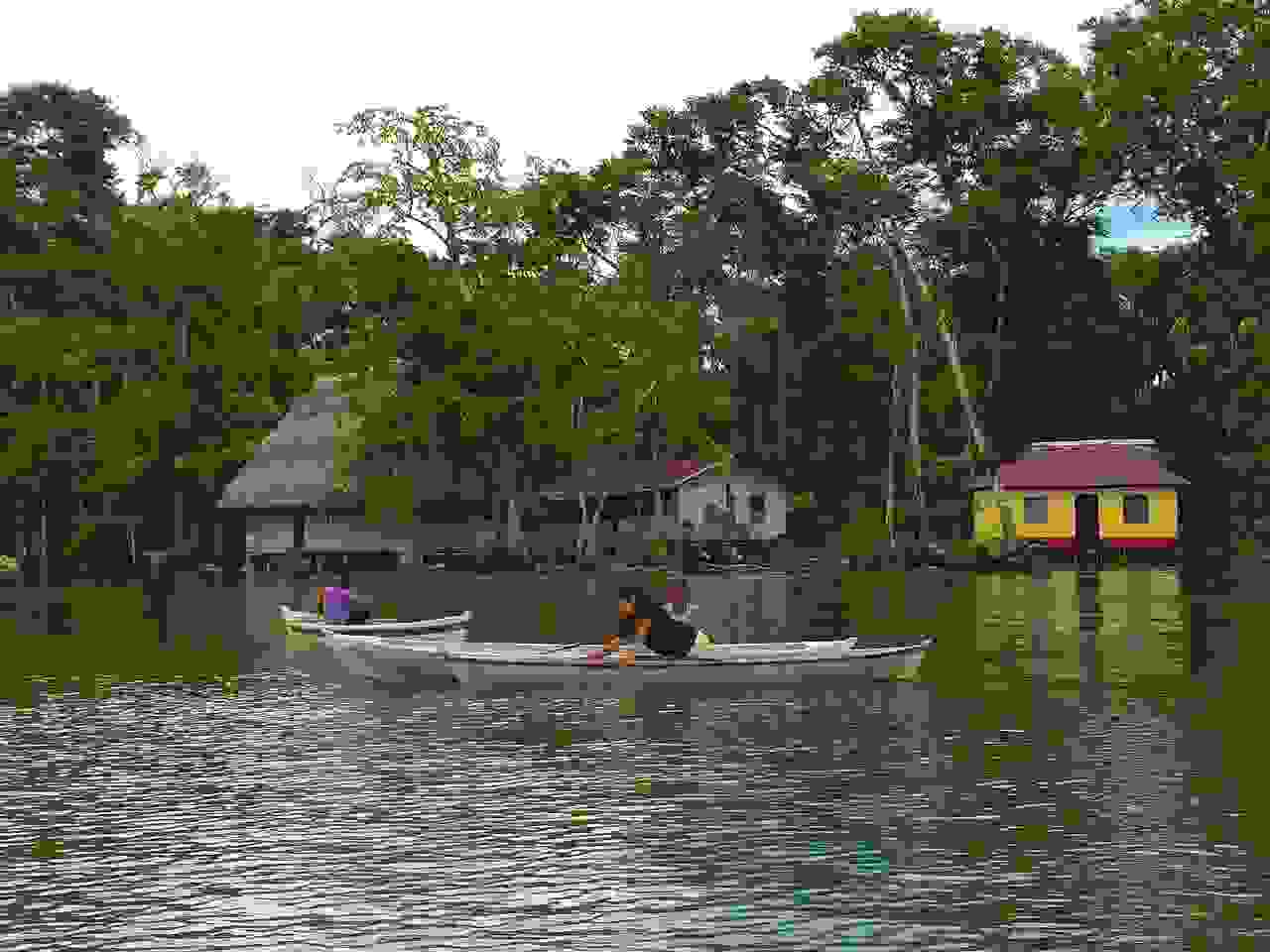 Welcome to Lake Izabal, the exquisitely gorgeous, canyon-surrounded, national-park-festooned, criminally under-touristed, maybe-you'll-see-a-jaguar alternative to get-drunk-all-night, druggie-filled Atitlán. It's just great.
I kept mentioning to other backpackers that I really wanted to visit this area, and most of them seemed to have no idea what I was talking about. Which means you can stay in a place like this, all by yourself: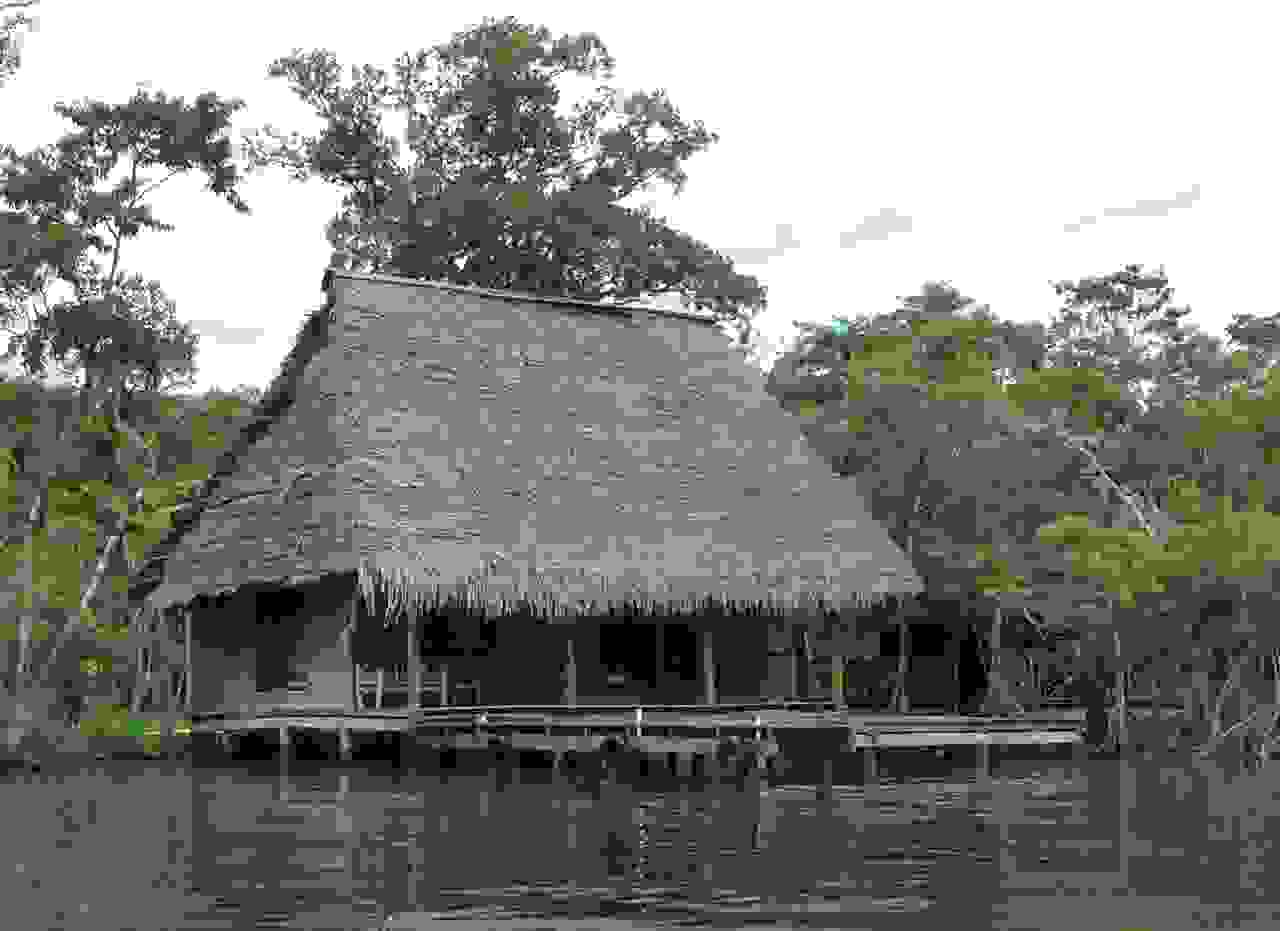 Seriously, why does no one go here?
One of the weirdest things about visiting Atitlán was how everyone kept going on and on about how "nice" it was, even though the lake is too polluted for swimming, and certain "streets" were just garbage-filled dirt paths, and many of the buildings were just decaying shacks with rusting corrugated sheet metal rooftops. That's real life for a lot of people, and something everyone should experience first-hand…but…nice? Is it really nice?
Over in Izabal, on the other hand, you can swim. So if either of them wins the "nice" label, it's Izabal for sure. It's not like it didn't have its fair share of rundown areas, but adorably cozy lakeside cabins were everywhere.
I mean, come on. Just look at it:
I expect that part of the reason it's a comparative ghost town is that it's quite underdeveloped…and it's underdeveloped, because not too many people go there. It's a self-perpetuating cycle that'll take years to change (though finding nice places to stay isn't a problem), but it deserves a lot more attention than it's getting.
Around the lake itself, as well as the canyon-surrounded river leading to the Caribbean, you'll find things like hike-worthy mountains, nature reserves on all sides, hot springs, hot spring waterfalls, a tiny kayak-able canyon, plenty of jungle walking opportunities, several peacefully secluded riverside lodges, a colonial Spanish castle, busy port towns, and even some authentic Guatemalan nightlife, with nearly no out-of-towners at all. There's a lot to do here.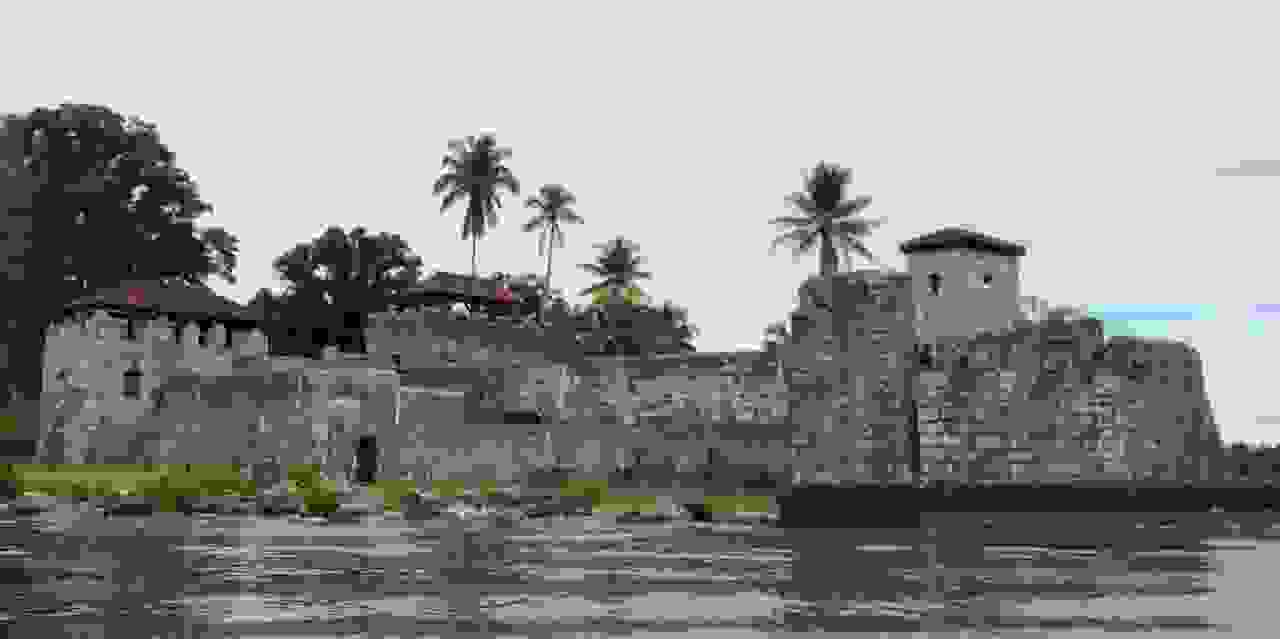 You'll also find the Caribbean enclave of Livingston, populated mostly by African refugees, with their own distinctive culture, entirely different from anywhere else in Guatemala. Here you can enjoy a nice seafood break from the rice, beans, eggs, and tortillas of the rest of the country, and even take a few cooking classes, to take the dining experience home with you. Livingston had plenty of souvenir shops and restaurants with English menus, but only along one street, whereas the rest of town was just a regular town.
It's great for kicking back, too: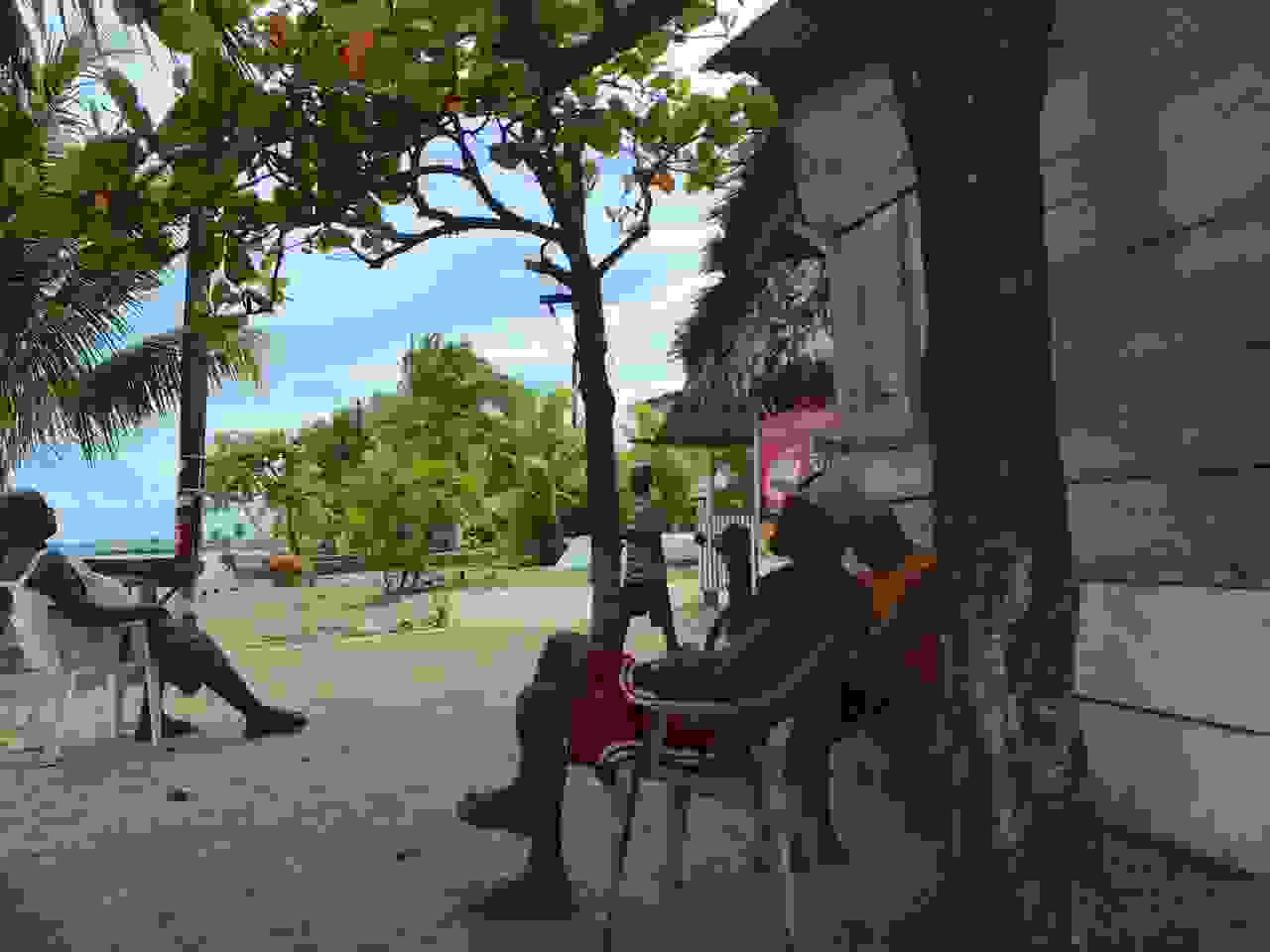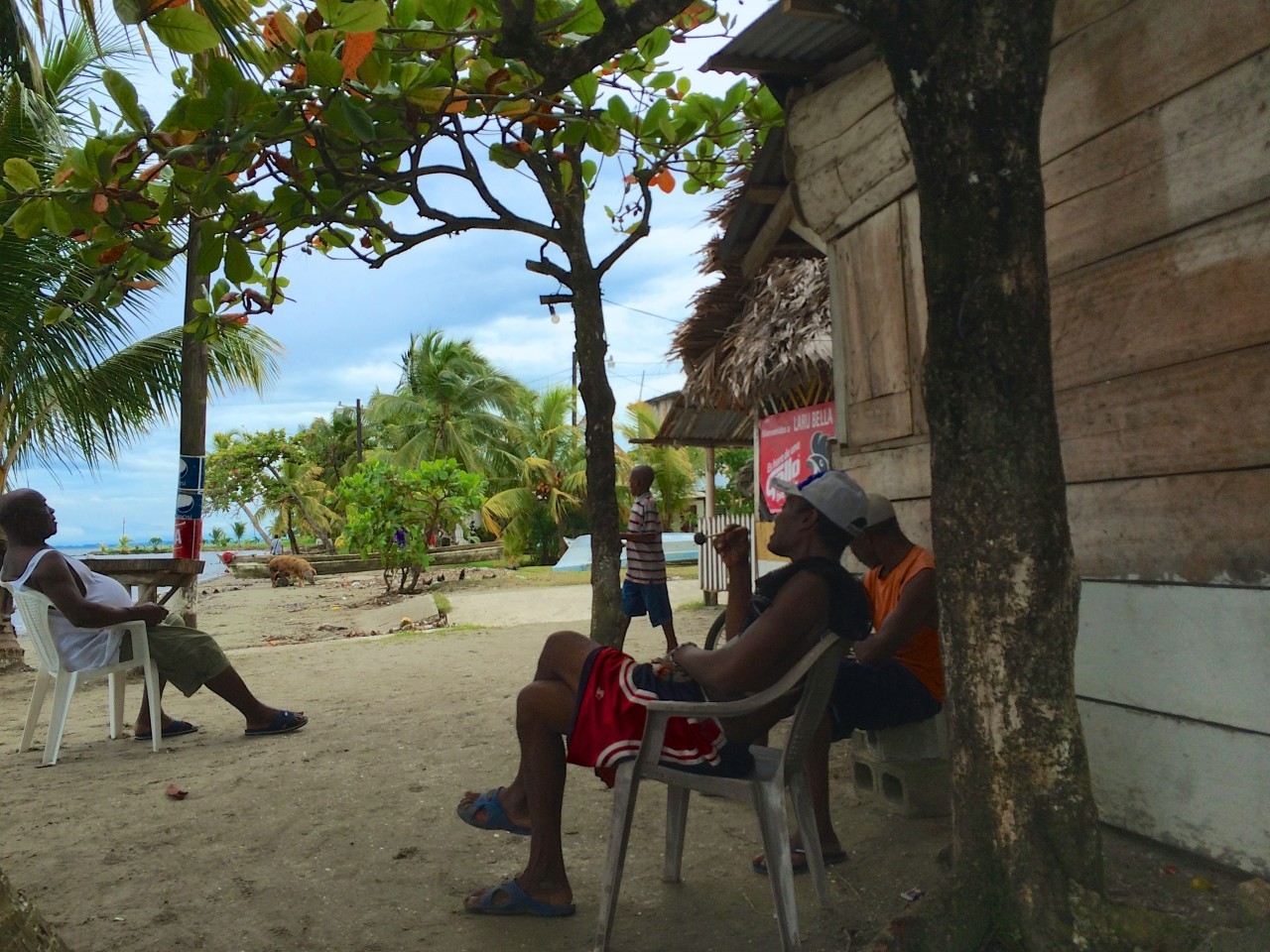 The minor challenge over in Izabal is that certain places aren't so well-connected. Many of the surrounding mountains, for example, look like they'd be great places to hike, but you might have to go on your own and stamp out your own path, and arrange transportation yourself, rather than go with a group of hostel buddies with a guide who knows the route, like you can do over in Atitlán. It's not like you can't get anywhere, but logistics are sometimes trickier, and it might stay that way for years.
So although there's plenty to do, you might just end up going over to Izabal and just kinda hanging out for a few days, without doing much of anything. It's pretty much what I did. But at least it won't be fueled by audacious quantities of alcohol and other things, like some of the parties over in Atitlán. Izabal is just a much nicer place to visit, and lots of visitors to Guatemala are just missing out.
So by all means, go to Atitlán. But check out Izabal as well. No one's ever sad they did.
Check out some other favorites too.