Antigua is something of a backpacker hotspot in Guatemala, and with its many leafy plazas, colonial churches, cobblestone streets, colorful markets, and very, very affordable living costs, it's easy to see why so many visitors end up staying much longer than anticipated. Antigua is both highly accessible, at just an hour away from the capital, while also being situated within day-trip range of several other Guatemalan highlights, making Antigua the perfect base for those looking to slow things down and relax in a nice town, or those looking to pack as much adventure into each day as possible. There's plenty to do here, but doing nothing is fun, too.
Here's why:
Things to see within Antigua
I feel a little bad saying it, but Antigua was one of the few Guatemalan cities that I actually found pretty. While many others have given rise to the homogenous urban sprawl that characterizes the developing world, Antigua has retained its quaint, colonial charm: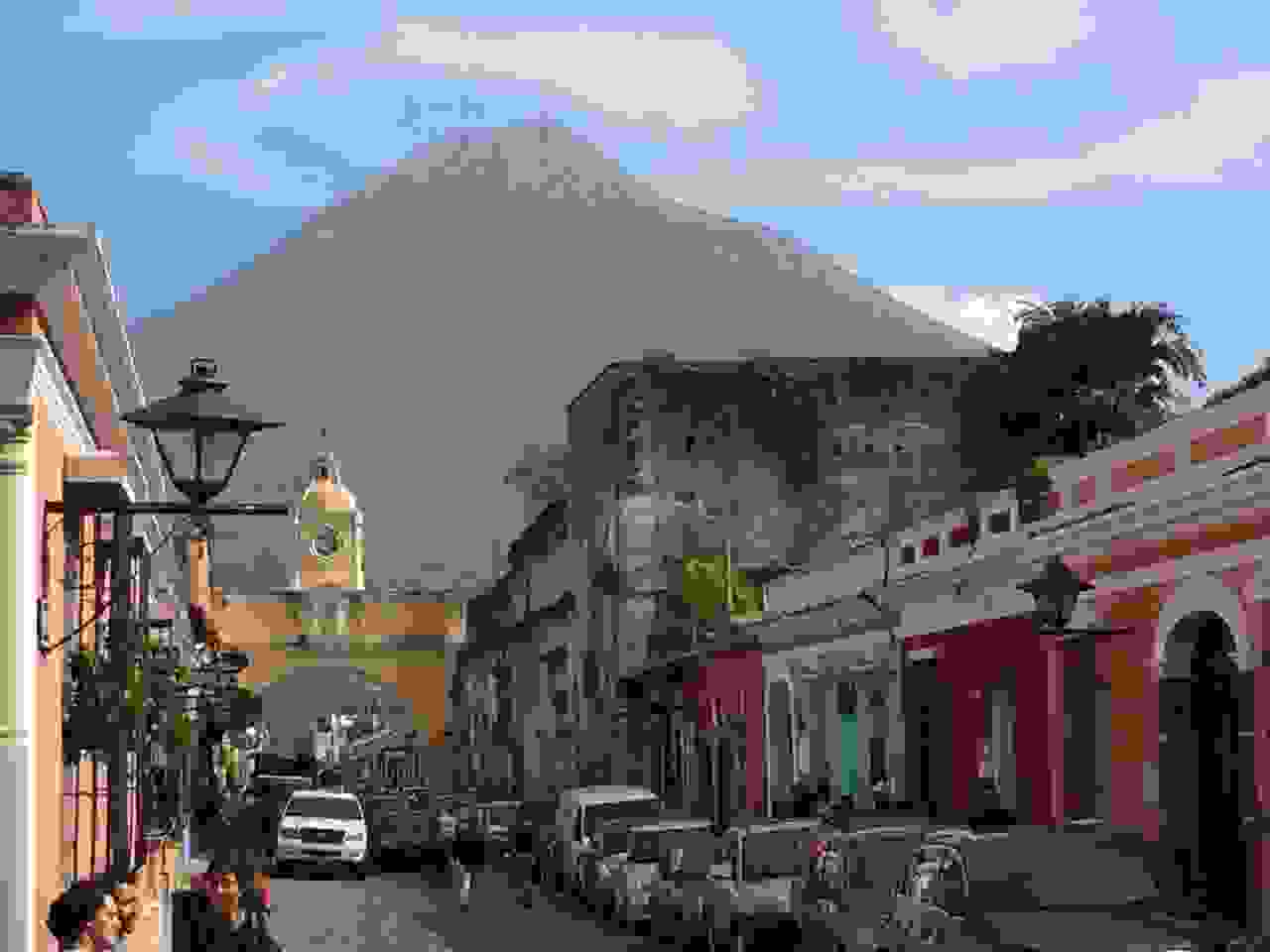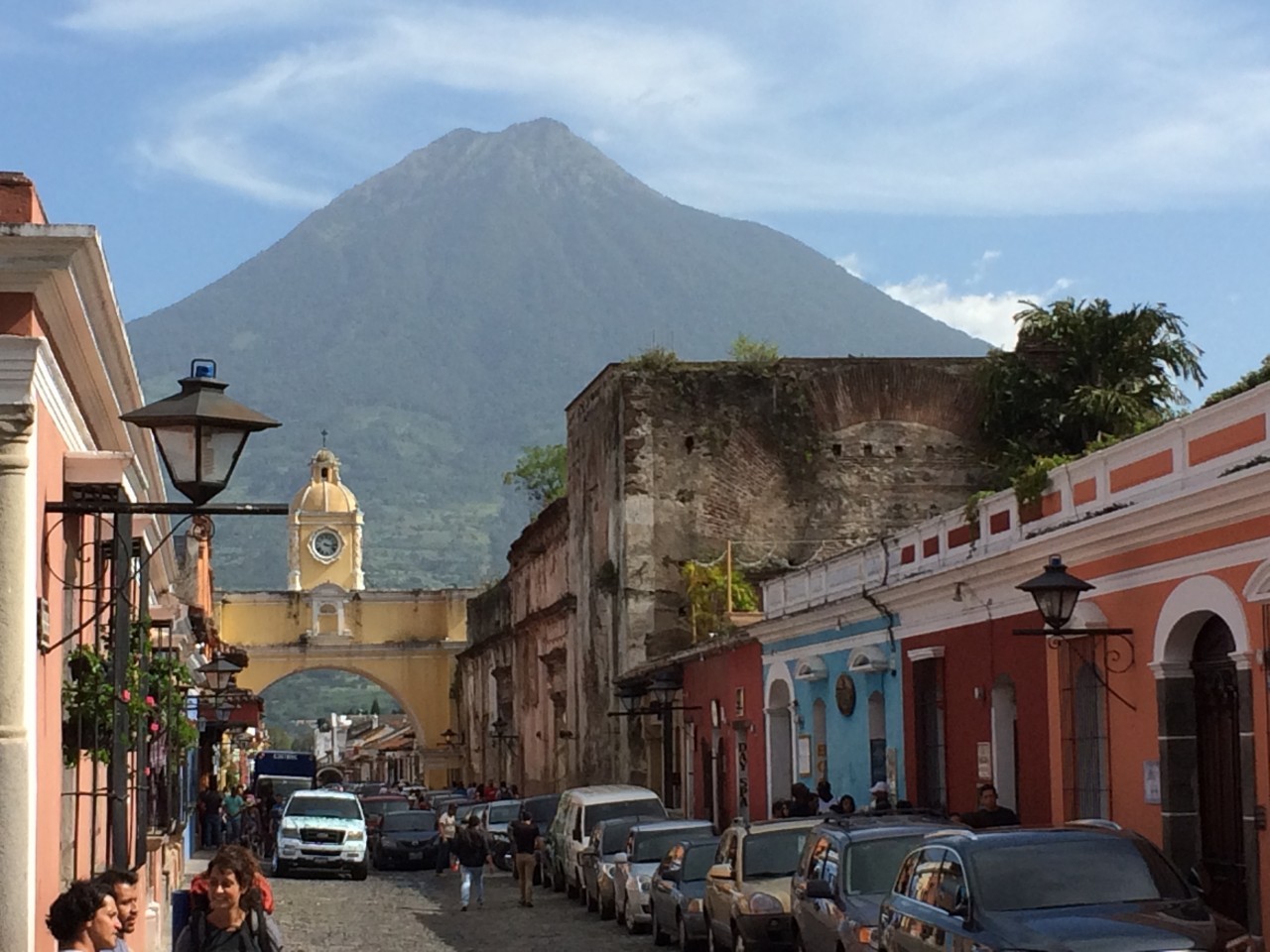 Sadly, it's because Antigua was so plagued with earthquakes that the government stripped it of its capital status in 1776, moving the seat of government to what is now Guatemala City. Antigua was left as something of a dilapidated time capsule, preserving its centuries-old architecture, but also its centuries-old decay; religious ceremonies are still conducted in collapsed buildings, whose walls still stand, but whose rooftops have caved in. It's an odd sight that makes for a poignant reminder of what this town, and all of Latin America, have been through.
Sightseeing in Antigua is easy, as you can walk from one end of town to the other in just a few minutes, and although the city's colonial architecture is kind of the main attraction, you might want to seek out a few of these places in particular:
Hanging out in the Parque Central, the main plaza of the city, is popular with locals and tourists alike, and is accompanied by a mix of modern shops and street vendors catering mostly to the latter. The plaza is surrounded by the Cathedral, and two arch-lined government buildings, which, along with the fountain, trees, and bustling atmosphere, make for some nice people-watching and photo opportunities.
Religious structures of note include the aforementioned Cathedral, along with the Convento do Las Capuchinas, Convento de Santa Clara, Iglesia La Merced, Iglesia de San Francisco, Casa Santo Domingo, La Recollection, and the Arco de Santa Catarina (shown above). The churches and convents of the city are all in varying states of disrepair, though many are still in use, despite the collapsed ceilings. If you want to know a little more of the history behind these structures, a more organized walking tour is probably a good idea.
Antigua has a number of small museums that might be of interest to visitors, most notably the Chocolate Museum, whose hands-on classes are a popular activity with visitors. The Town Hall on the main square houses a military museum, and an old printing press and book museum; others in the city include a textile museum, and Casa Popenoe, a restored 17th-century house.
Shopping at the market is a fun way to peruse the traditional handicrafts of Guatemala. The woven textiles in particular are a famous regional creation, and although souvenirs like these can be found all over town, wandering through the tourist market to the west of the main square will be quite a colorful experience. It's also located right next to the local market, where "real" people shop for food and household goods, which also makes it a good place to get cheap meals.
Wandering up to the Hill of the Cross offers a great panoramic view of the city, and its neighboring volcano off in the distance. The 30-minute hike has something of a bad reputation for petty crime, but on a sunny day, there are enough families with kids going up and down that it looks like this is a thing of the past.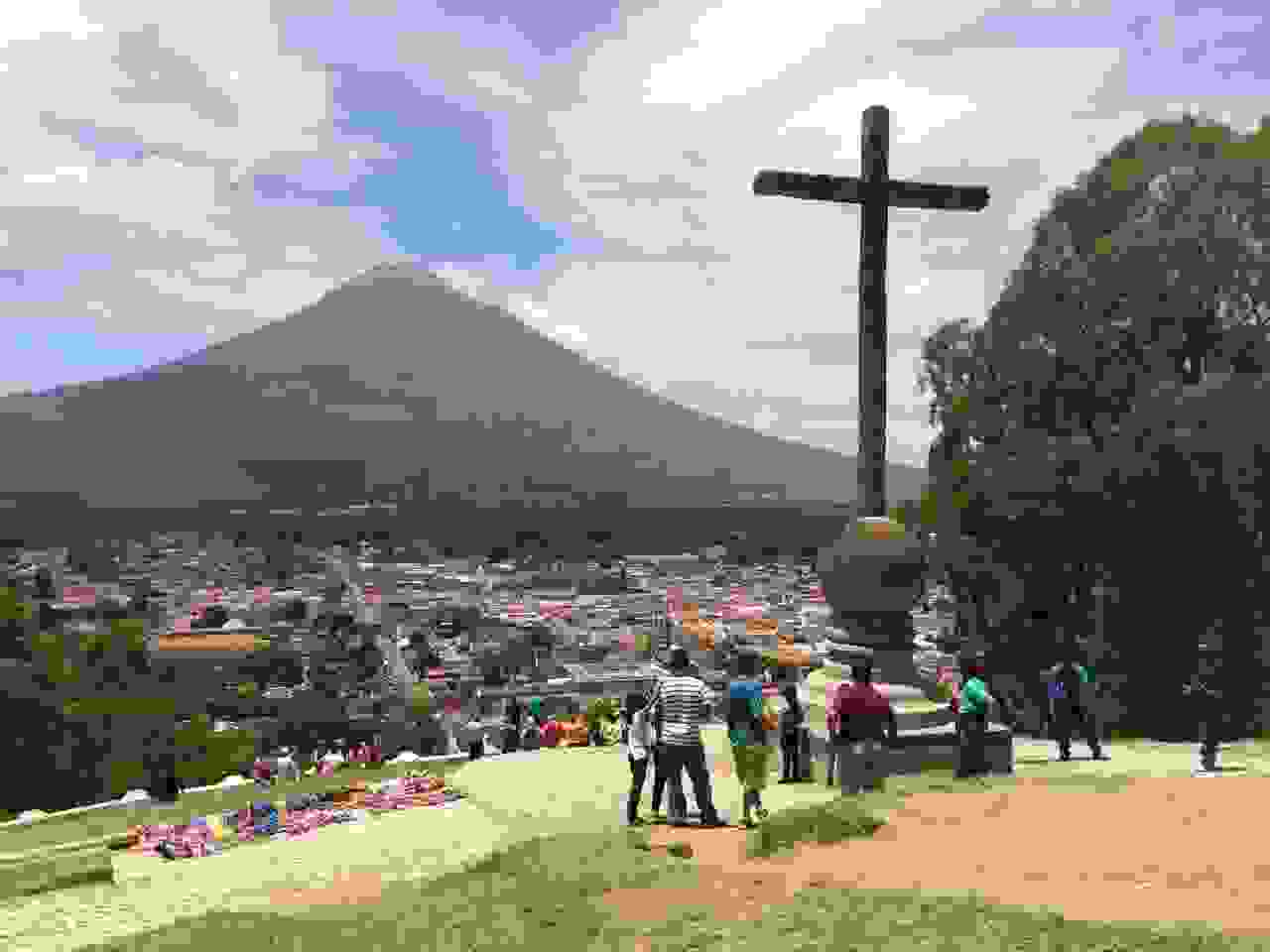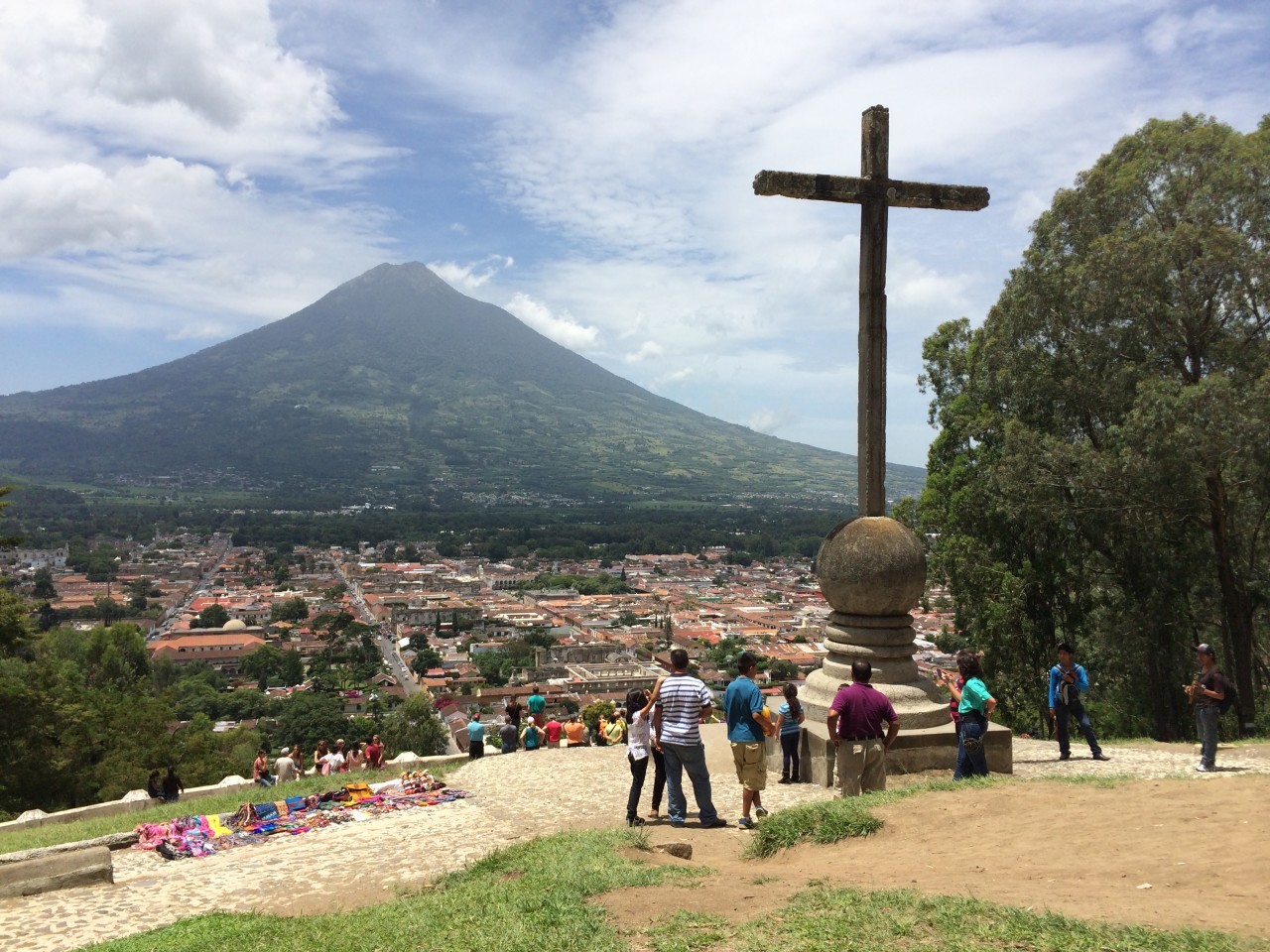 Learn a thing or two
Aside from sightseeing, Antigua has a number of activities for those who actually want to learn something, instead of just see something.
Coffee tours are a great way to learn just how much effort goes into a single cup of coffee, and quite a few businesses have realized that visitors enjoy learning about the process just as much as they enjoy the drink. Operations of all sizes, from sprawling estates to small, private farms, are happy to oblige.
At the Chocolate Museum, you not only learn how to make chocolate; you also make it yourself. Combining education with candy has, of course, turned this place into a visitor favorite. The shop also sells the chocolate, for those who don't have time for the tour.
Niños de Guatemala provides a look into nearby village life, offering a tour of a carpentry shop, a doll-making lesson, a visit to a local school, and, perhaps most interesting of all, a tour through a chicken bus factory, where visitors can see how American school buses are turned into the colorful public transportation vehicles seen all over Central America. If you're looking to experience Guatemala beyond the expat and backpacker circuit, this is a great way to do it. Still kicking myself for missing this one.
The Valhalla Experimental Station is an interesting eco-tourism sort of place, just 10 minutes from Antigua by bus, where macadamia nuts are grown as an eco-friendly alternative to other sorts of agriculture in the region, and the grounds are open for public visits. They're quite proud of their macadamia flour pancakes, so give them a try while you're there.
Traditional Maya ceremonies still exist in Guatemala, both authentically, and as a tourist draw; you might feel a little odd watching a ceremony put on as a show for visitors, or you might find it educational. Antigua Tours by Elizabeth Bell organizes these Maya spiritual ceremonies for those who want a look into this side of the region's heritage.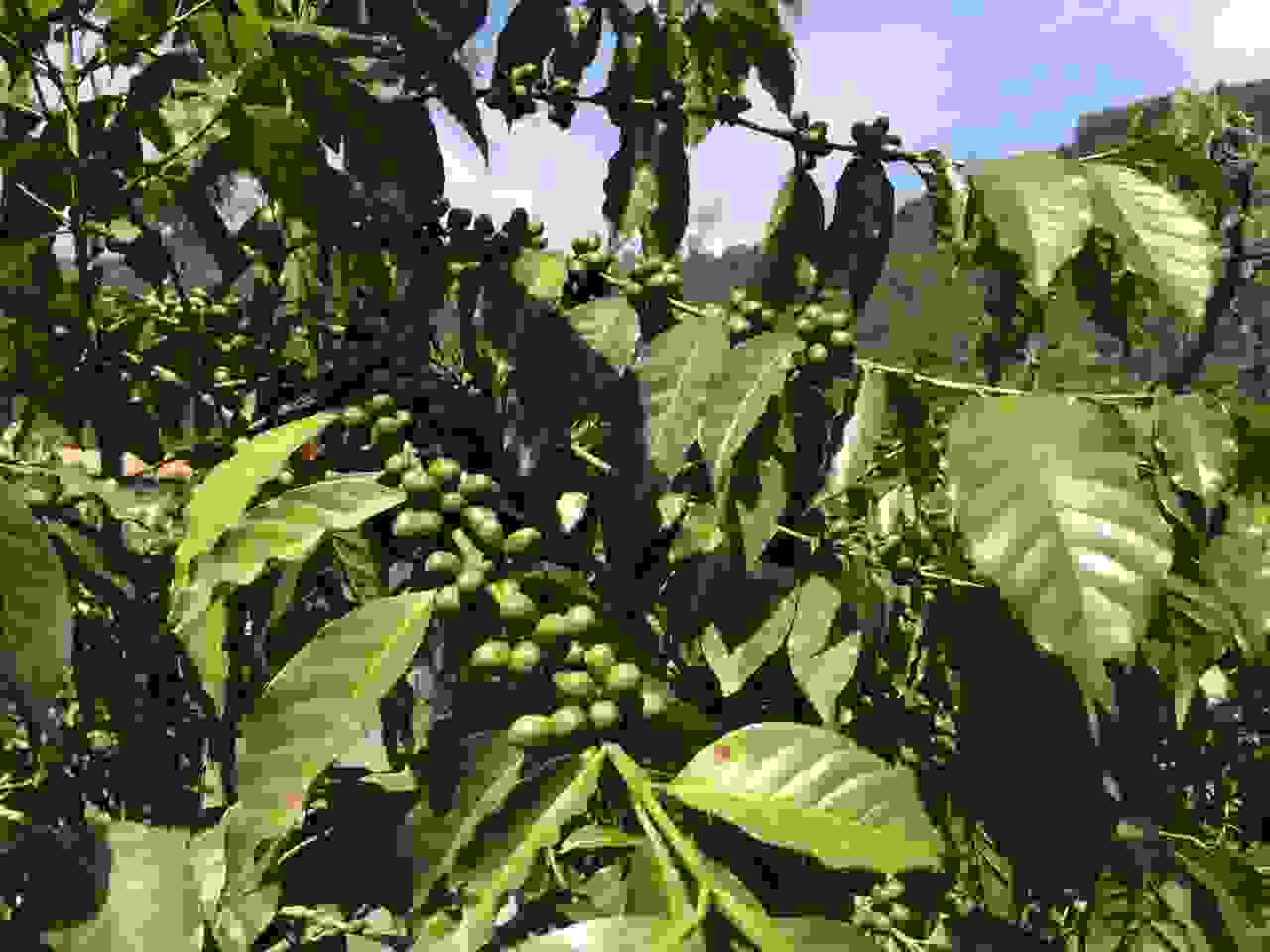 Any decent hostel will have a number of activities available for booking right from the front desk, and tour agencies all over town can offer the same thing. If you're staying at a fancy hotel, check with a hostel and compare prices; fancy establishments sometimes charge quite a bit more for exactly the same tour, and any good hostel will probably be happy to book a tour for you, even if you're not a guest.
Outdoor activities around Antigua
Because Antigua is surrounded by (volcanic) mountains and other scenery, visitors can enjoy quite a few easily-accessible hikes and other activities in the area:
Volcano hiking is quite popular, and with so many volcanoes nearby, there's a volcano appropriate for seemingly every skill level. Pacaya is great for a short hike, and you can even roast marshmallows up at the summit; Acatenango is an all-day excursion, or an overnighter. Keep in mind that Antigua is at a higher elevation than you might be used to, so short hikes might still be challenging, particularly if you've just arrived.
Zip lining on a canopy tour is a great way to get the adrenaline flowing, and see the jungle from a completely different angle than upwards from the ground. The Dalton estate, which operates one of the coffee tours, is one of the places that sets up zip lining.
Birdwatching tours are perhaps less adventurous, but more relaxing; these are often located in the same places that house the zip lines.
Check out the marshmallow roasting atop Pacaya: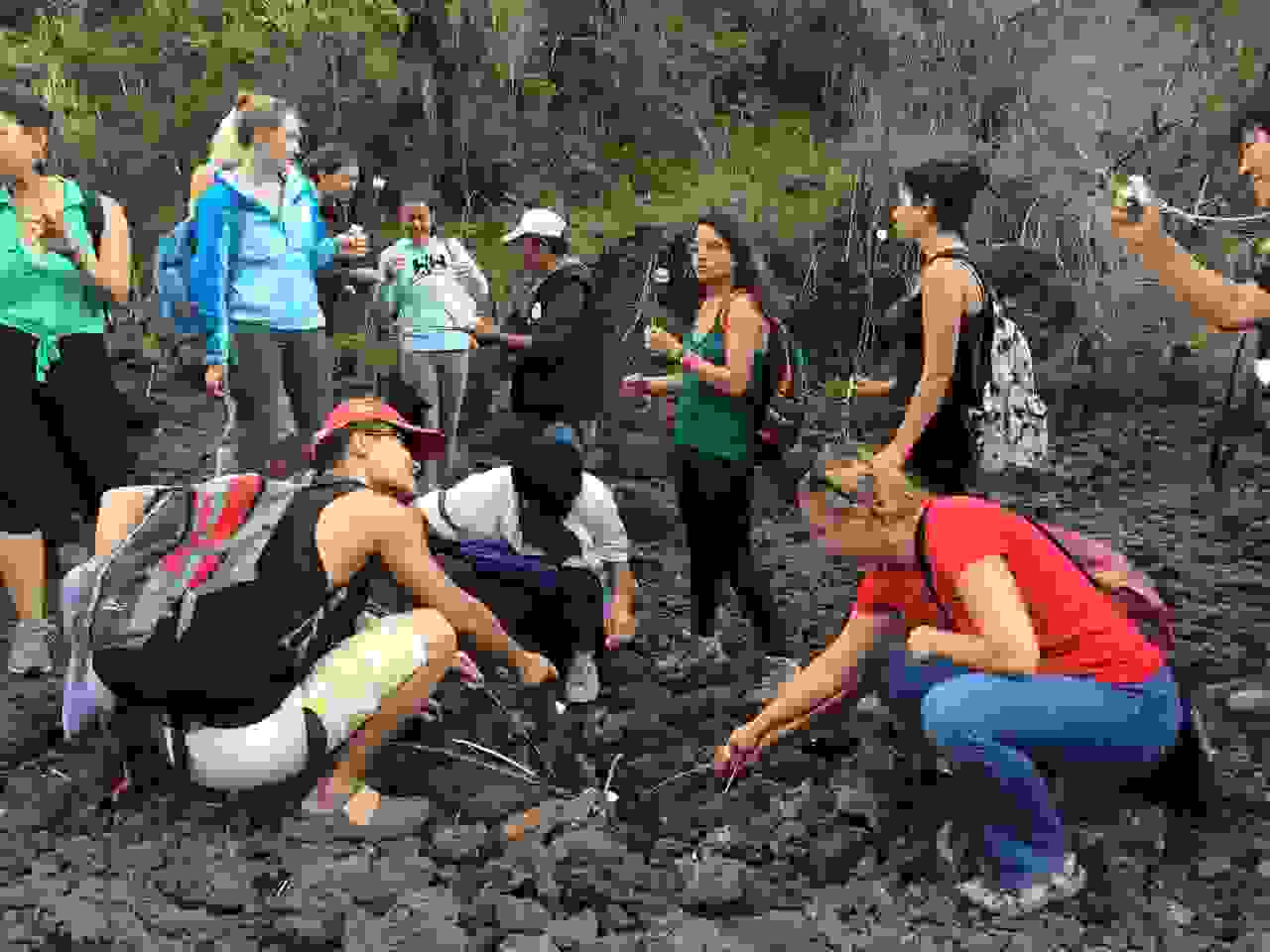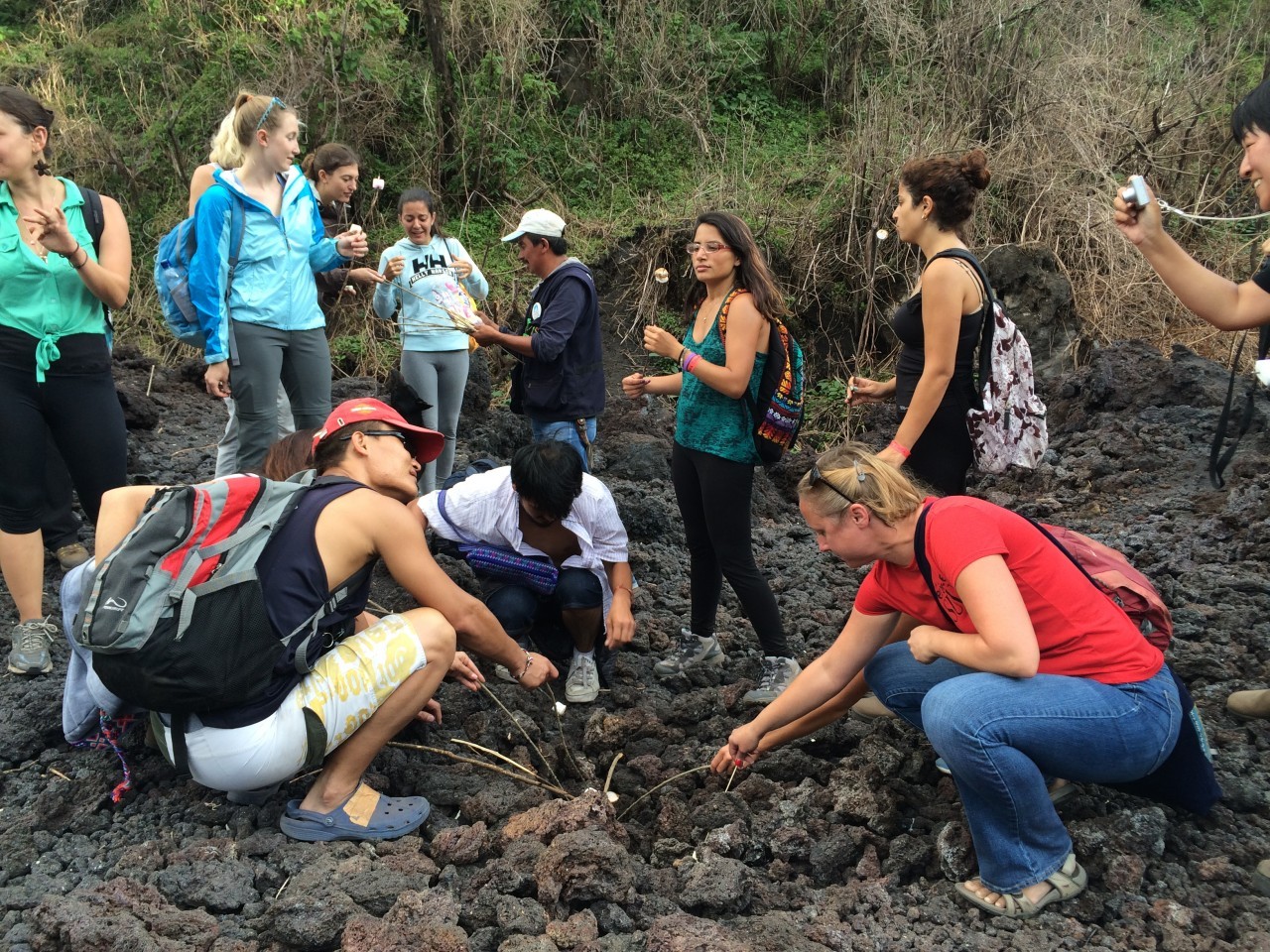 There's also a golf course, but it's pretty iffy to call that "outdoorsy."
Bigger day trips from Antigua
A number of other destinations can be found nearby, and although plenty of these destinations have hostels and other accommodations, many of them are near enough to Antigua that you can visit them in a lengthy day trip and get back before dinner.
Lake Atitlán is a major destination for visitors to Guatemala; it's a picturesque lake, surrounded by mountains, and populated by towns whose inhabitants still speak their pre-Colombian languages and dress as though international fashion homogenization barely happened. It's a fascinating place, and although I think it's slightly overrated (some of the towns seem to consist of nothing but tourists, and business that cater to them, especially near the water), it's still easy enough to get away from the touristy waterfront and wander further into town, where the authentic culture is surprisingly vibrant.
Chichicastenango is famous for its massive, colorful market, and if you want to shop for all sorts of souvenirs, this is a good place to do it…though to be honest, Antigua will have many of the same items. You also might want to show up early, before the big tour buses arrive, or even visit on a non-market day (when you'll actually get to see the town, rather than the souvenirs), and take care of your shopping elsewhere; though it still might be fun as a colorful experience and photo op.
Mayan ruins can be found all over Guatemala; literally hundreds of sites dot the landscape, and although most of them are up north, a few small sites can be found within day-trip distance of Antigua, such as Iximché and Mixco Viejo, and, if you want to hop over the border to Honduras, you can also visit Copán as a day trip. None of these are likely to be as mesmerizing as Tikal, but they'll make for a nice little excursion.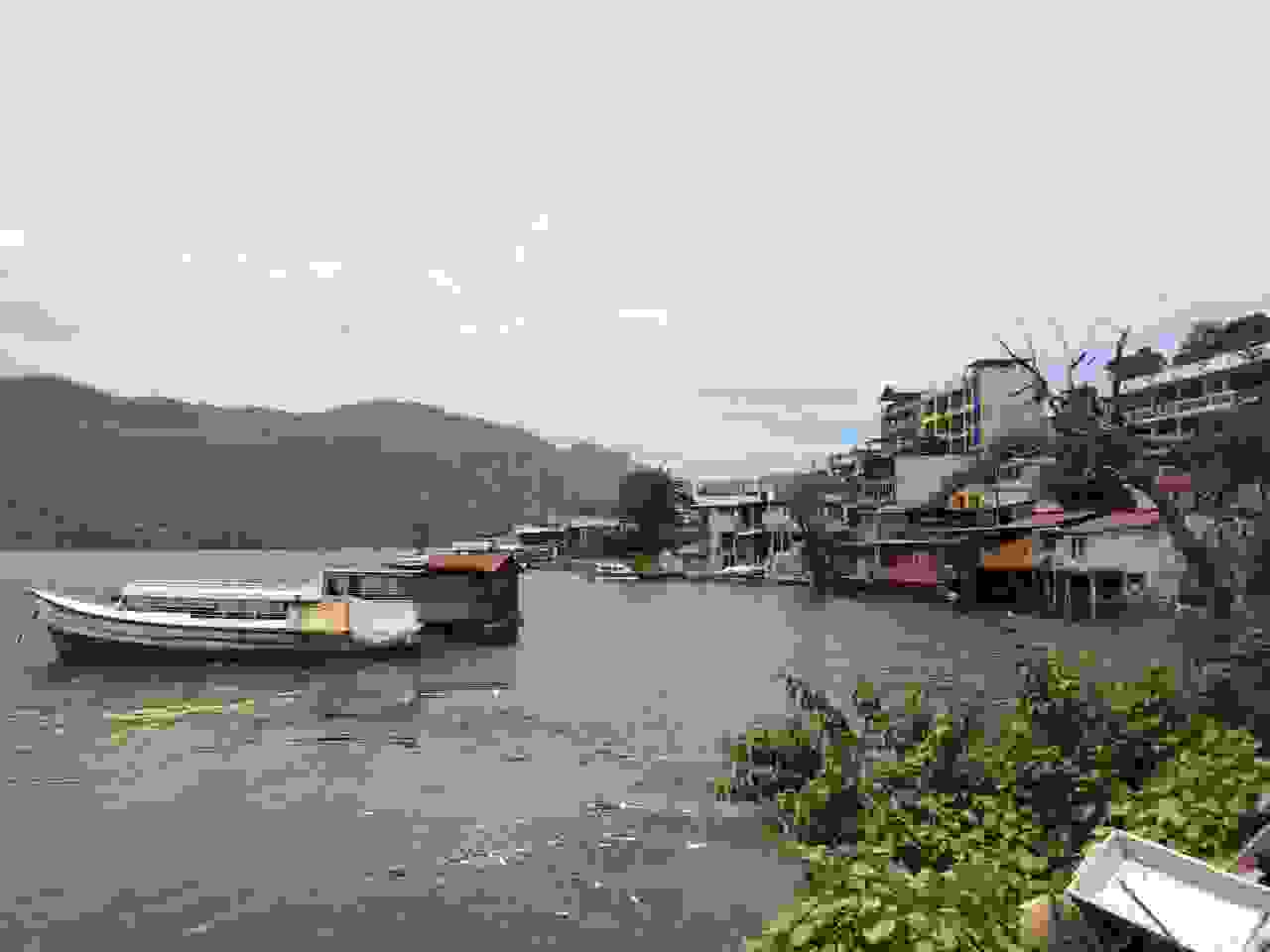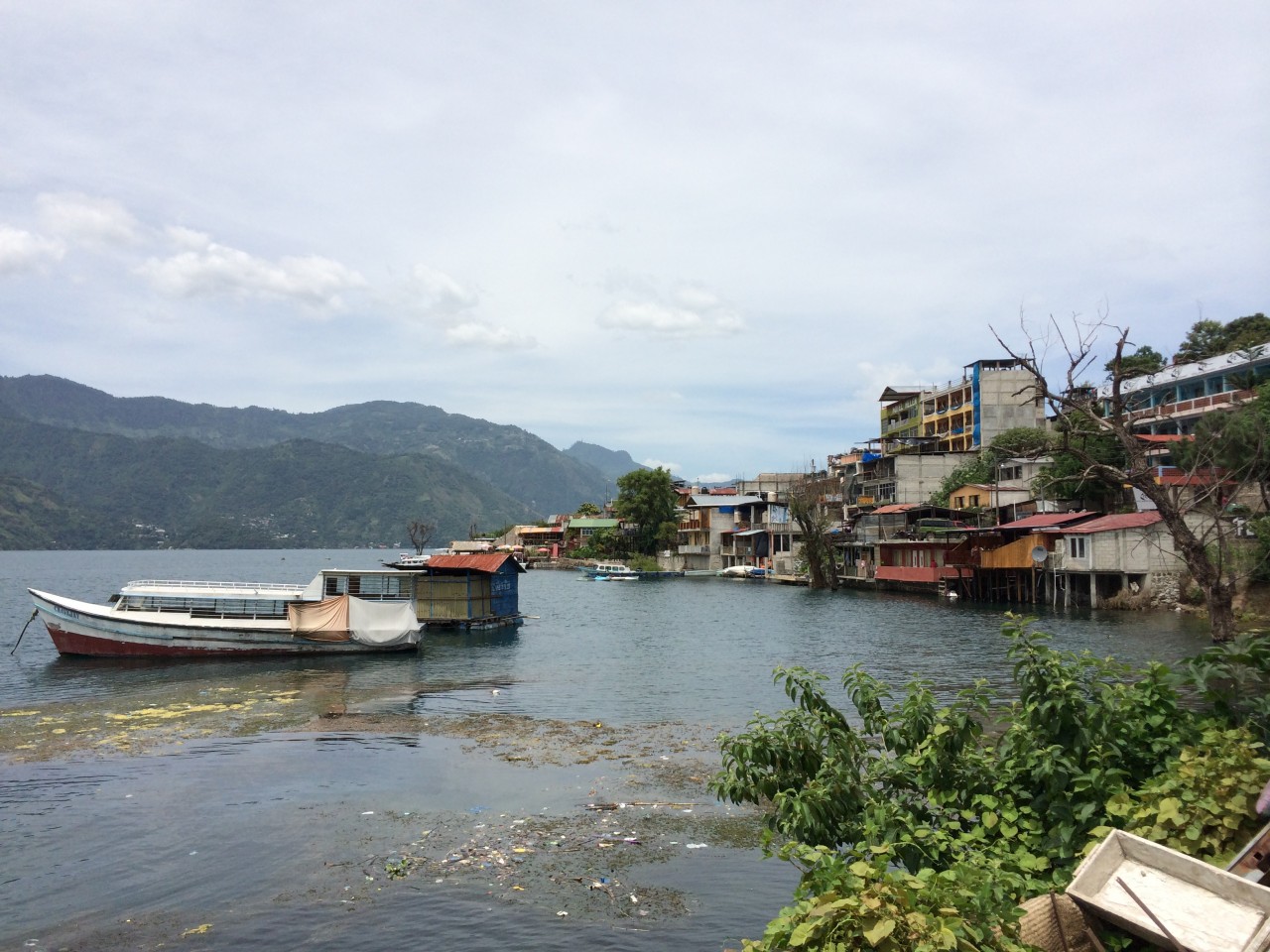 Educational activities if you're semi-living there
Antigua is a popular expat destination; the relaxed atmosphere, affordable lifestyle, and activity-filled town make for a great place to drop everything and do nothing for a while. But while you're at it, you might as well learn a thing or two.
Learning Spanish is popular in Antigua; living costs are low, schools are plentiful, and you'll get practice every day.
Cooking classes will help you bring back some of the local cuisine, so you can enjoy Guatemala in more ways than just memories. You can definitely enjoy a cooking class or two on a quick visit to the city, but you might want to make it a more regular thing, which is why I included it in this section.
Salsa classes will help you not make a fool of yourself while you're enjoying Latin American nightlife. They all know how to dance here. Even little kids.
It's a good idea to check with hostels for listings, as these are the sorts of things that can change every once in a while.
Well, that's what Antigua has to offer. And if you're looking to venture forth into the rest of the country, take a look at what you can do in Guatemala in general.