Though word has certainly gotten out on the endless photo opportunity that is Croatia (and with good reason), it seems that far too many visitors are familiar with just one site, marveling at the wonders of Dubrovnik during a brief port stopover before reembarking on their highly curated Mediterranean cruise package.
It's not like Dubrovnik doesn't deserve it, of course. A stunningly well-preserved medieval city surrounded by castle walls and criss-crossed by cobblestone streets and palm trees? Sign me up. It's no wonder they call it the Pearl of the Adriatic, or why it was chosen as King's Landing.
But, gorgeous and attention-deserving though Dubrovnik may be, those who venture beyond the wall (see what I did there?) quickly realize that picking favorites in Croatia is like choosing favorite children. The entire coastline is a continuous postcard of waterfront cafés, picturesque cliffs, spiky church towers, winding mazes of medieval streets, and one tranquil island paradise after another. If you visit nothing but Dubrovnik, you'll have yourself a great time. But if you visit anything else, you probably will too.
So here are a few suggestions of places to visit, things to see, and fun to be had, in no particular order.
A few of the best things to do in Croatia (besides Dubrovnik)
1) Catch a glimpse of "the most beautiful sunset in the world"
In a coastline densely packed with gorgeous sights, the city of Zadar carries the unique distinction of being home to the world's most beautiful sunset, as declared by…Alfred Hitchcock. He came over to visit in 1964 and filmed the sunset, and, as with all things Hitchcock, it became world famous. The waterfront promenade is now often home to a few tripod-assisted photographers hoping to capture the magic, but also serves as a lively hangout spot for visitors and residents alike.
I can't imagine Hitchcock visited each and every site on the planet to verify his claims, but as you can see, the man had pretty good taste: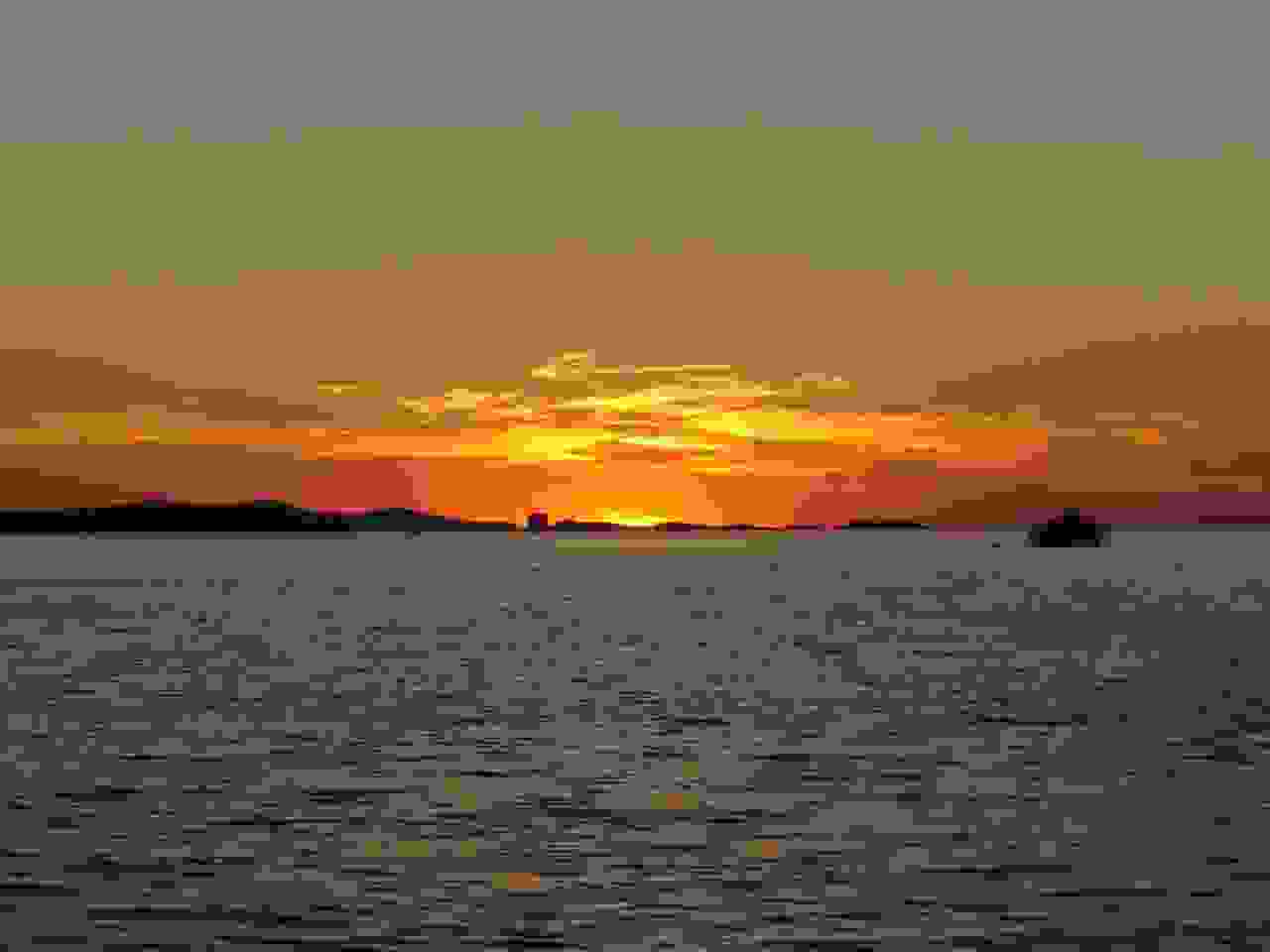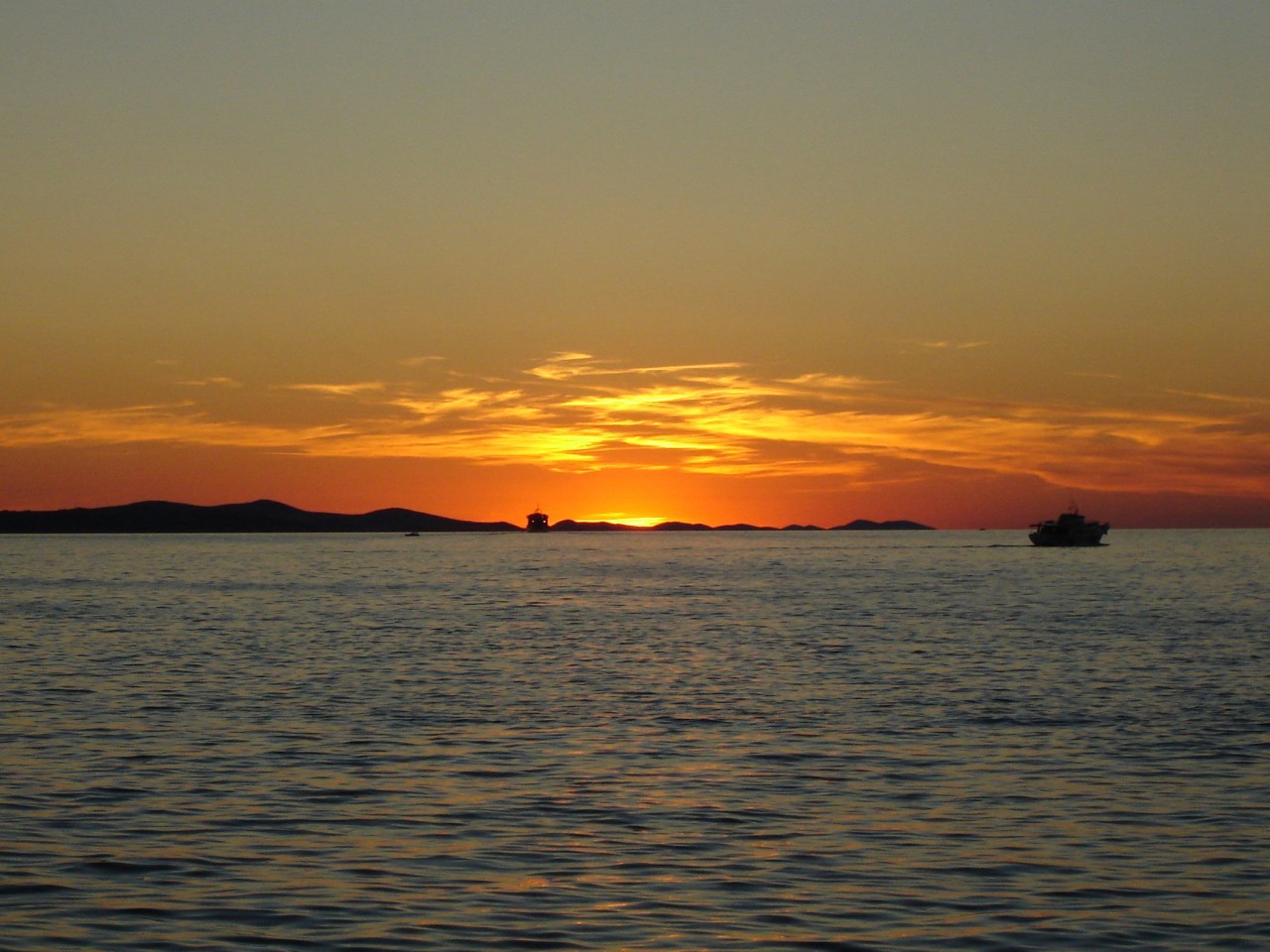 I keep trying to figure out what might be the reason. Is it the skinny strip of land just on the horizon, blocking just the lowest light rays in such a way as to be more picturesque than just an expanse of ocean might be? I can't say. I expect a million more sites exist around the world that can offer evening light shows just as breathtaking, but there's no doubt this one will have no trouble capturing your attention.
And although the sunset may get all the press, the city itself is a highlight as well; its busy medieval streets, millennia-old churches, and "Sea Organ" waterfront sculpture may just keep you sticking around long enough to enjoy one sunset after another.
2) Gladiate in miniature in Pula
You'd think the best place to visit Roman monuments would be in Rome, but time hasn't been kind to those old ruins. Perusing those before-and-after photos is just downright tragic.
But over in Pula, in Croatia's northwest, you'll find one of the best preserved Roman amphitheaters in the world. It may not be as big as the Coliseum, but it's in much better shape, and still one of the world's largest (#6), and able to seat 20,000 adoring spectators.
And even in the height of summer, you may very well find yourself in near solitude: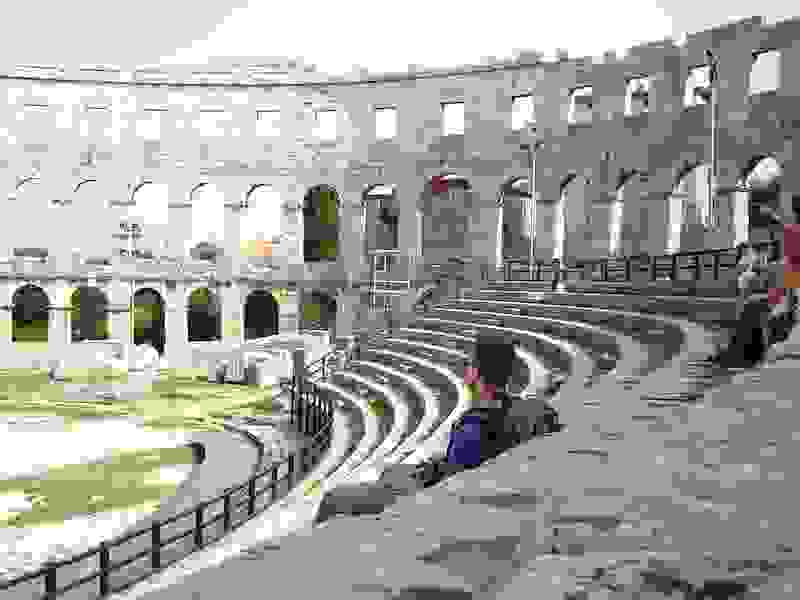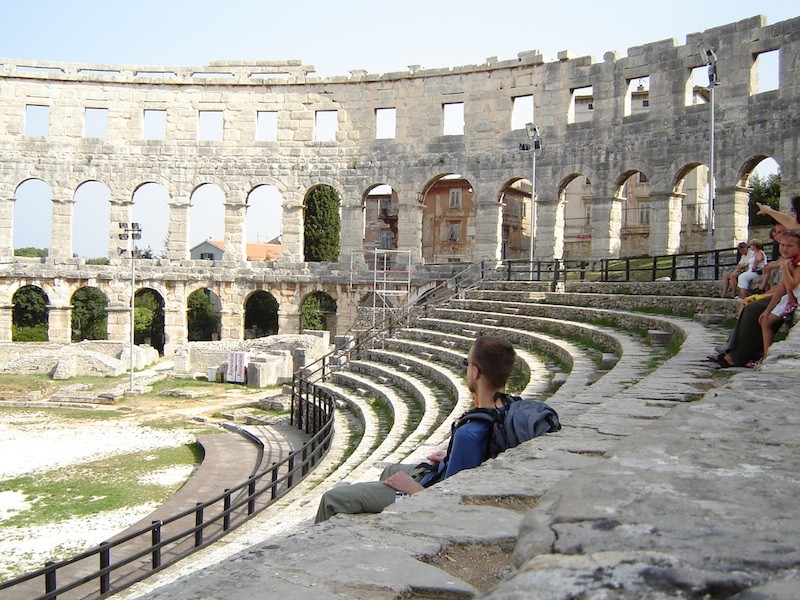 Because all the tourists are way down in Dubrovnik, of course.
The Arena, as it's called, is not only a historic monument, but also a modern concert venue. All sorts of performers, from classical singers to modern rock bands, have graced its ancient stage, which is a lot classier than performing in whatever corporate-branded mega-stadium is otherwise available.
Plus there's the added bonus of being able to give the fatal thumbs-down sign if they don't live up to the hype.
3) Savor some Pag cheese
It would seem as though just about every nook and cranny of Europe has its own artisanal cheese making tradition, and Croatia is no exception. From its humble origins as a peasant dish to its current status as an internationally renowned Croatian delicacy, Pag cheese is grown only on the island of Pag, whose mountain-assisted air currents coat the island with the salty spray of the sea, giving this sheep's milk cheese its unique flavor.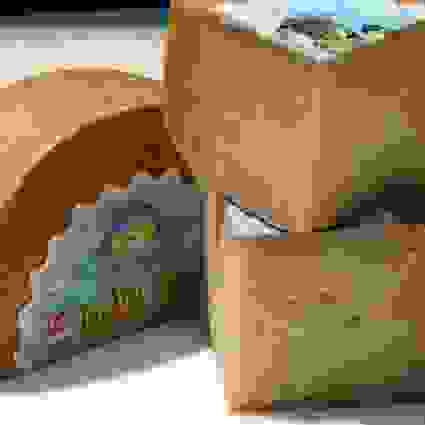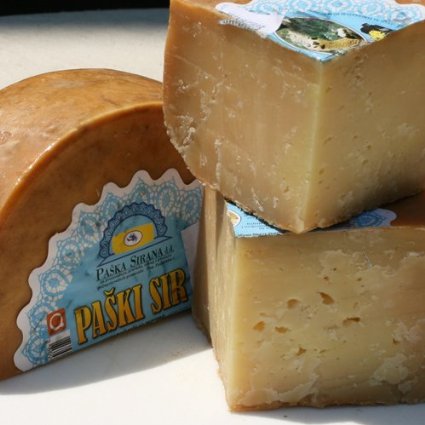 Croatian cuisine is often a blend of regional influences, and you certainly won't have trouble dining well, but Paški sir, as it's known, is a unique and local specialty, and something worth seeking out for cultural foodies.
4) Island hop along the Dalmatian Coast
Much like neighboring Greece, Croatia is home to over a thousand islands, seemingly all of which provide the postcard industry with an endless treasure trove of spectacular material.
Hopping back and forth between the islands and the mainland on the ferries is a real pleasure (and even if you're just traveling along the coast, taking the ferries is far more enjoyable than busing your way along the roads), and many of the islands could keep you stuck for days. Some are big enough to host several cities, while others are so tiny they can barely fit a village, and you can fill itineraries with everything from outdoor activities to old town meandering.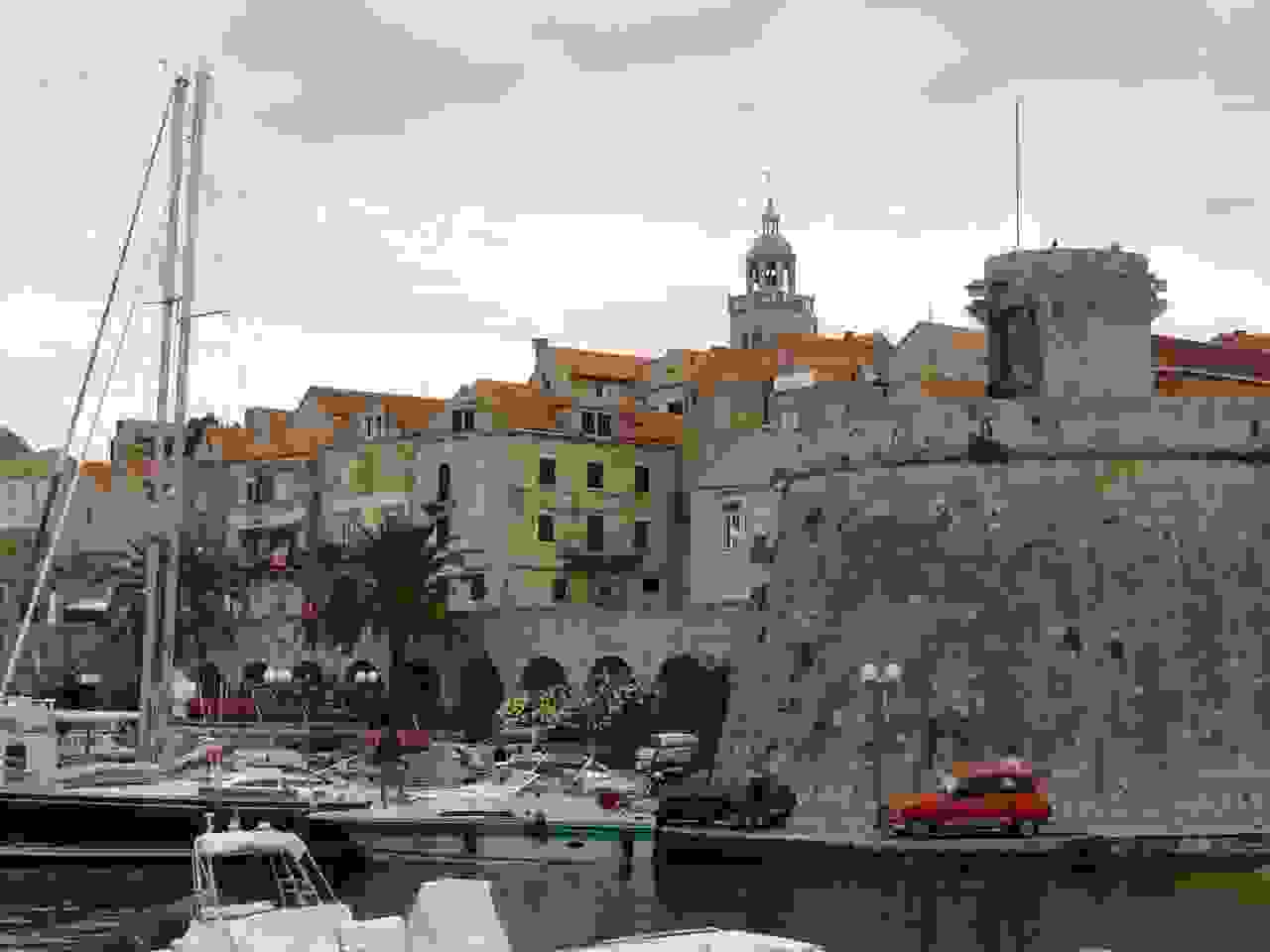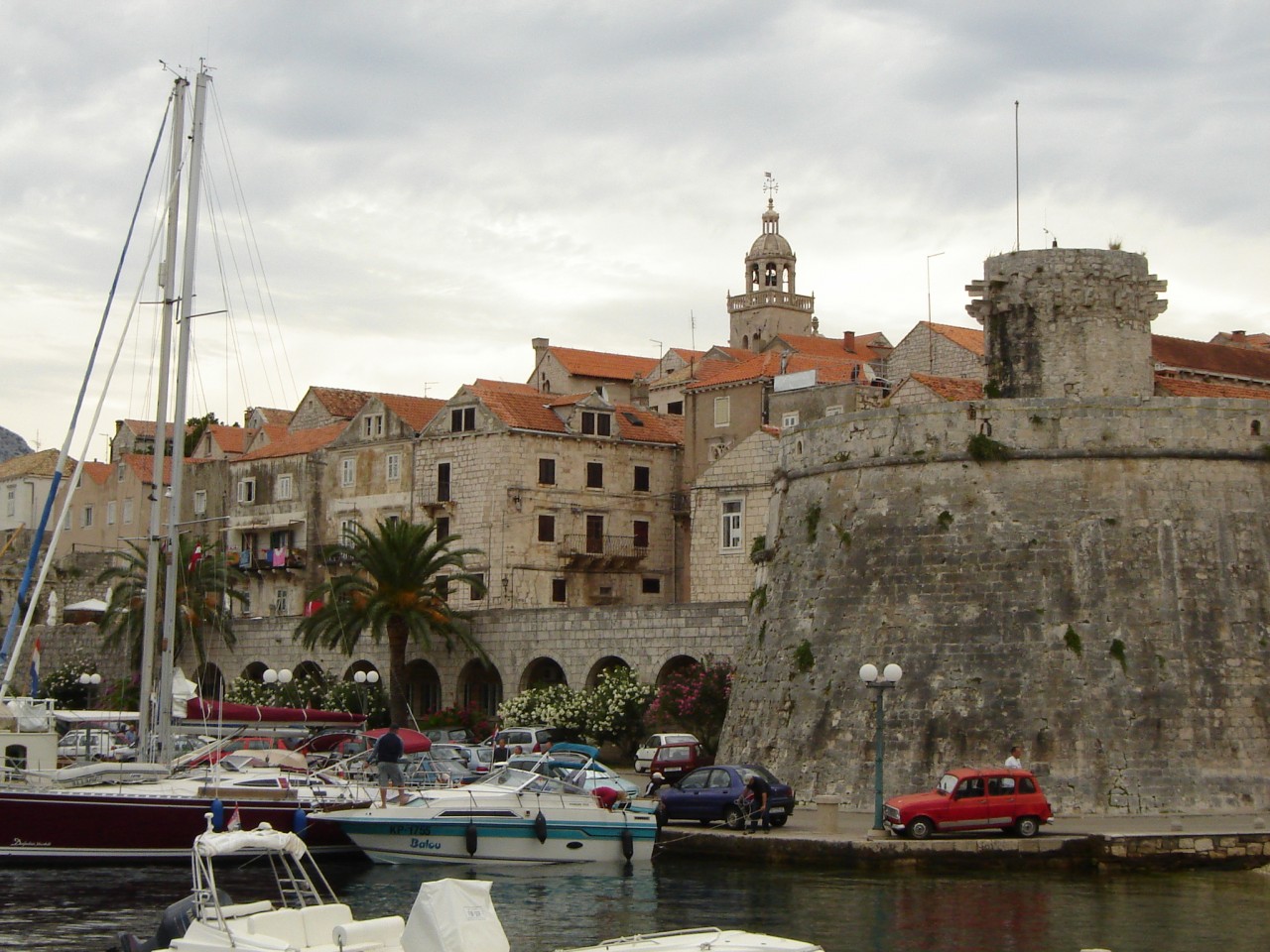 You could throw a dart and visit whichever island you hit without much chance of disappointment, but some of the more frequently sought islands are (from north to south) Krk, Rab, Brač, Hvar, Korčula, Mljet, among others. My instincts tell me to visit them all, but it's probably better to pick a few and soak them in. The medieval old towns, with their distinctive red rooftops and winding cobblestone streets, tend to be a common sight, and you'll probably enjoy taking a few day trips within an island or two more than you'll enjoy ferrying through several in an attempt to see them all.
5) Wander through a Roman emperor's retirement palace
It's not so often you get to peruse the lifestyles of the rich and famous, much less the imperially rich and famous, but over in Split, you can stroll right through the halls of ancient, imperial Rome. The 4th century palace of the Roman Emperor Diocletian literally is the city center of Split, where the ancient courtyard now serves as the modern-day town square: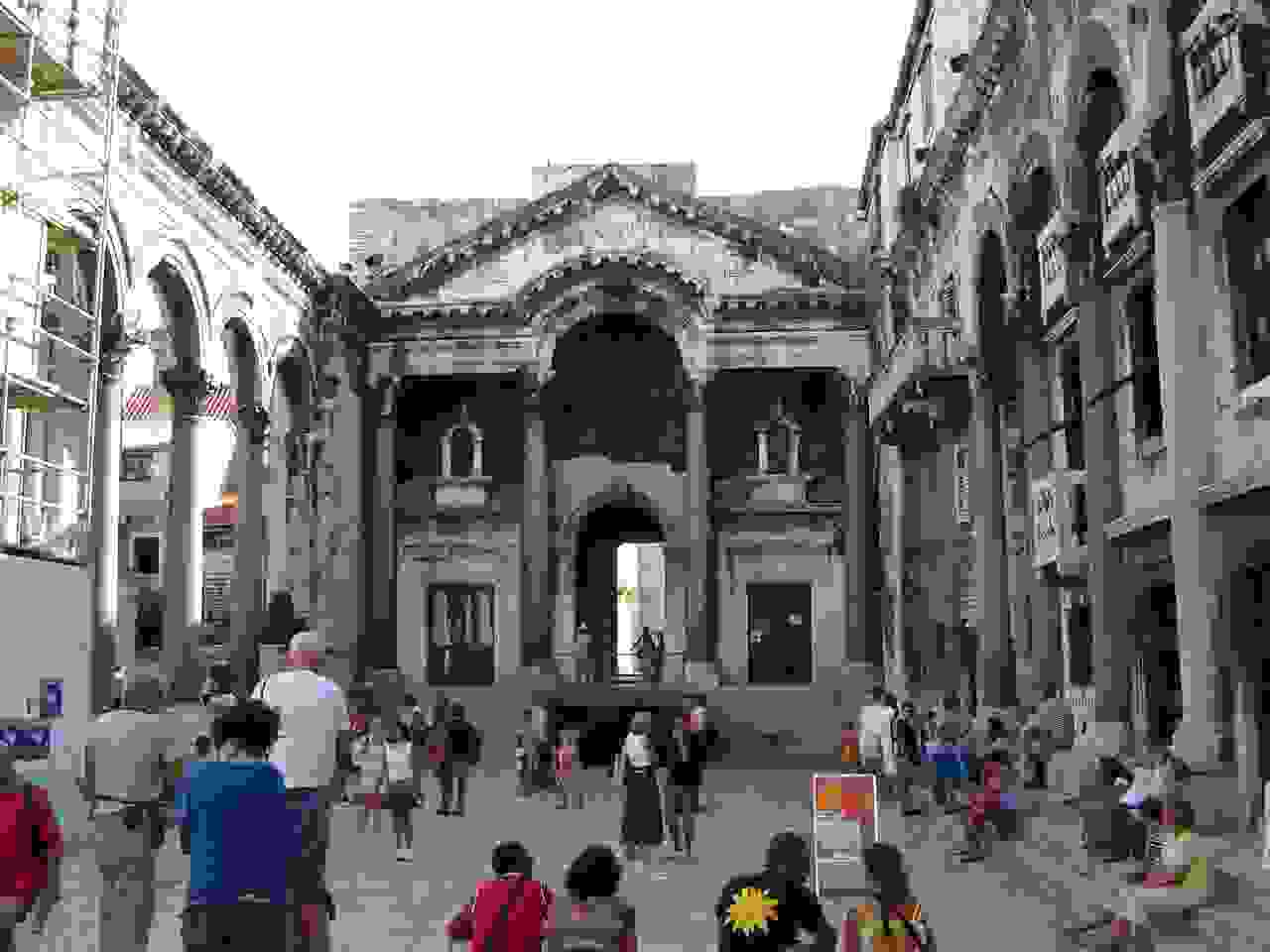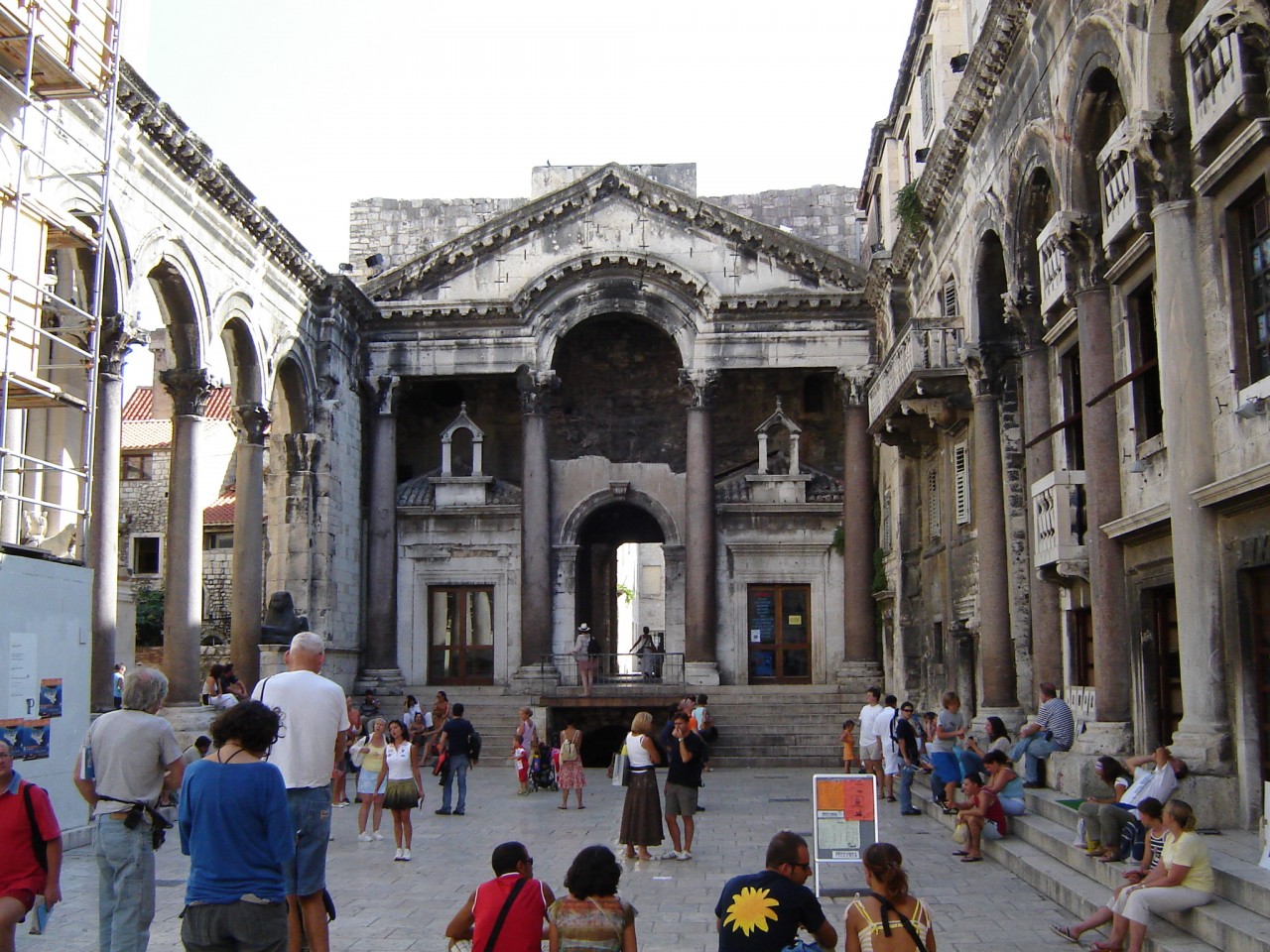 Locals have occupied the palace for centuries, building their homes, shops, restaurants, and other businesses right into the walls, and it's fascinating to see this ancient heritage coexist with rapidly-evolving modernity. While most historic monuments are either left in ruins, or preserved as beautiful, though purely decorative museums, Split is alive and well.
It's not without its troubles, of course; word got out a few years back that the city was planning to build a parking garage right inside the complex, which led to swift (and successful) protests.
6) Explore Plitvice National Park
If there's anything in Croatia that can steal Dubrovnik's thunder, it's Plitvice. This is Croatia's largest national park and a UNESCO World Heritage Site, and it's filled with lakes, rivers, bridges, cliffs, waterfalls, and all sorts of flora and fauna. The park draws over a million visitors each year, all of whom rate it as a highlight of their time in Croatia.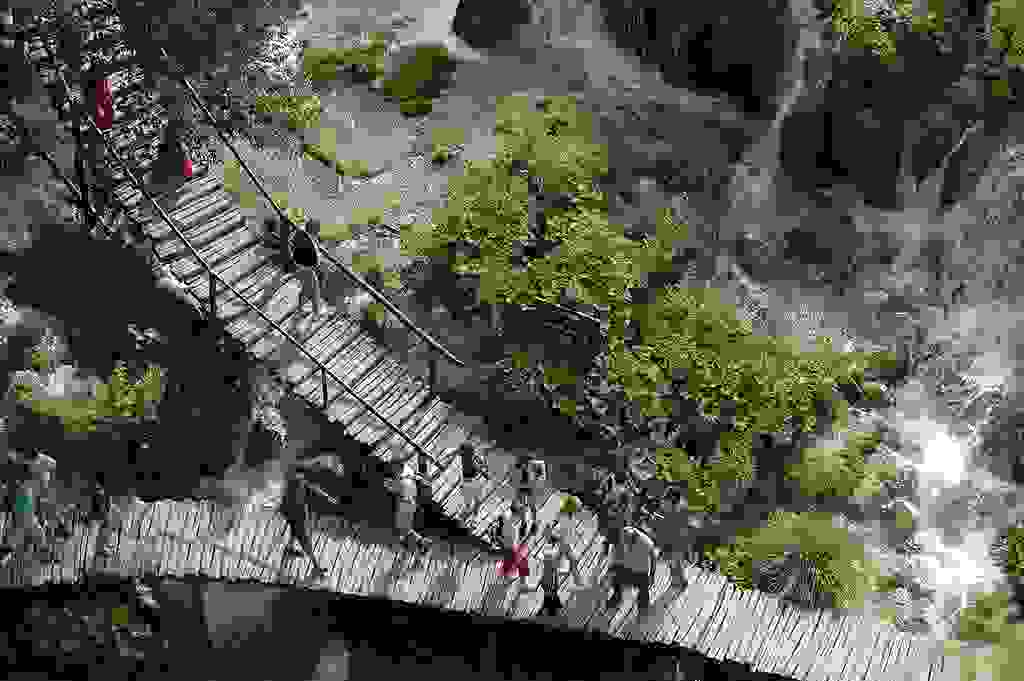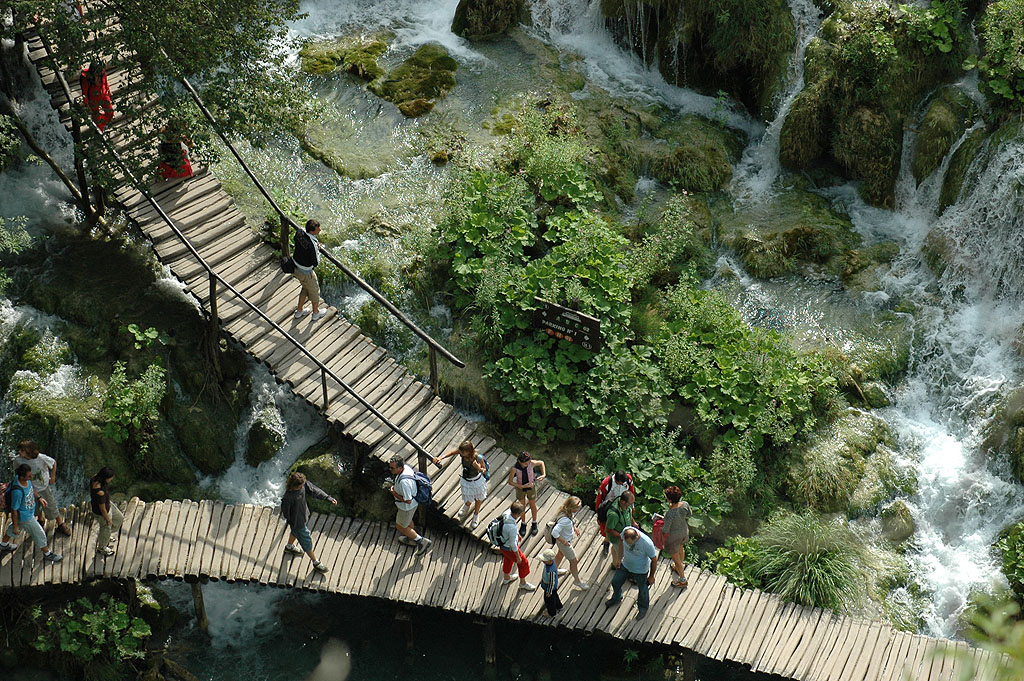 It's a five hour circuit on a well-maintained path, making it far more accessible than other national parks you may have visited, so it's not the sort of off-the-beaten-track backwoods you'd visit to escape civilization entirely. But, speaking as someone who got hopelessly lost in some other nearby national park with insufficient signage and no visible route (thanks, Slovakia!), sometimes this is for the best.
7) Wander medieval alleyways in…well, anywhere, really
If there has ever been a formula for producing the perfect little town that doesn't involve cobblestone alleys and spiky towers, I have yet to see it.
Not only does Croatia seem to have an endless picturesque village supply, but many of them also enjoy the unfair advantage of residing right alongside the Mediterranean sea, under seemingly everlasting sunshine. It's absurd. And they're all like that. You could probably visit any random selection of a dozen towns and have yourself a spectacular time.
But in a crowded field of gorgeous medieval towns, I did, somehow, manage to find a favorite, and that was Rovinj: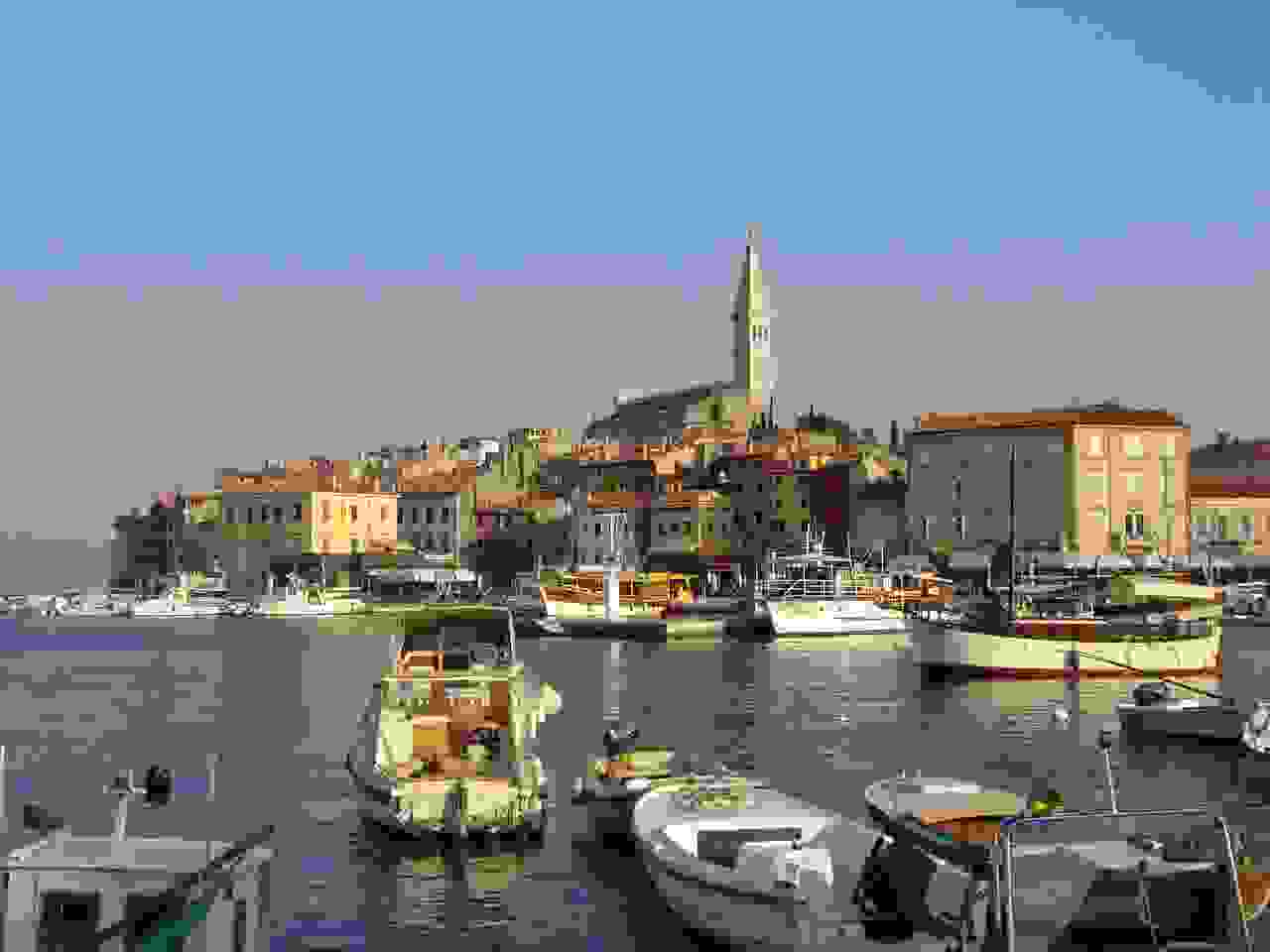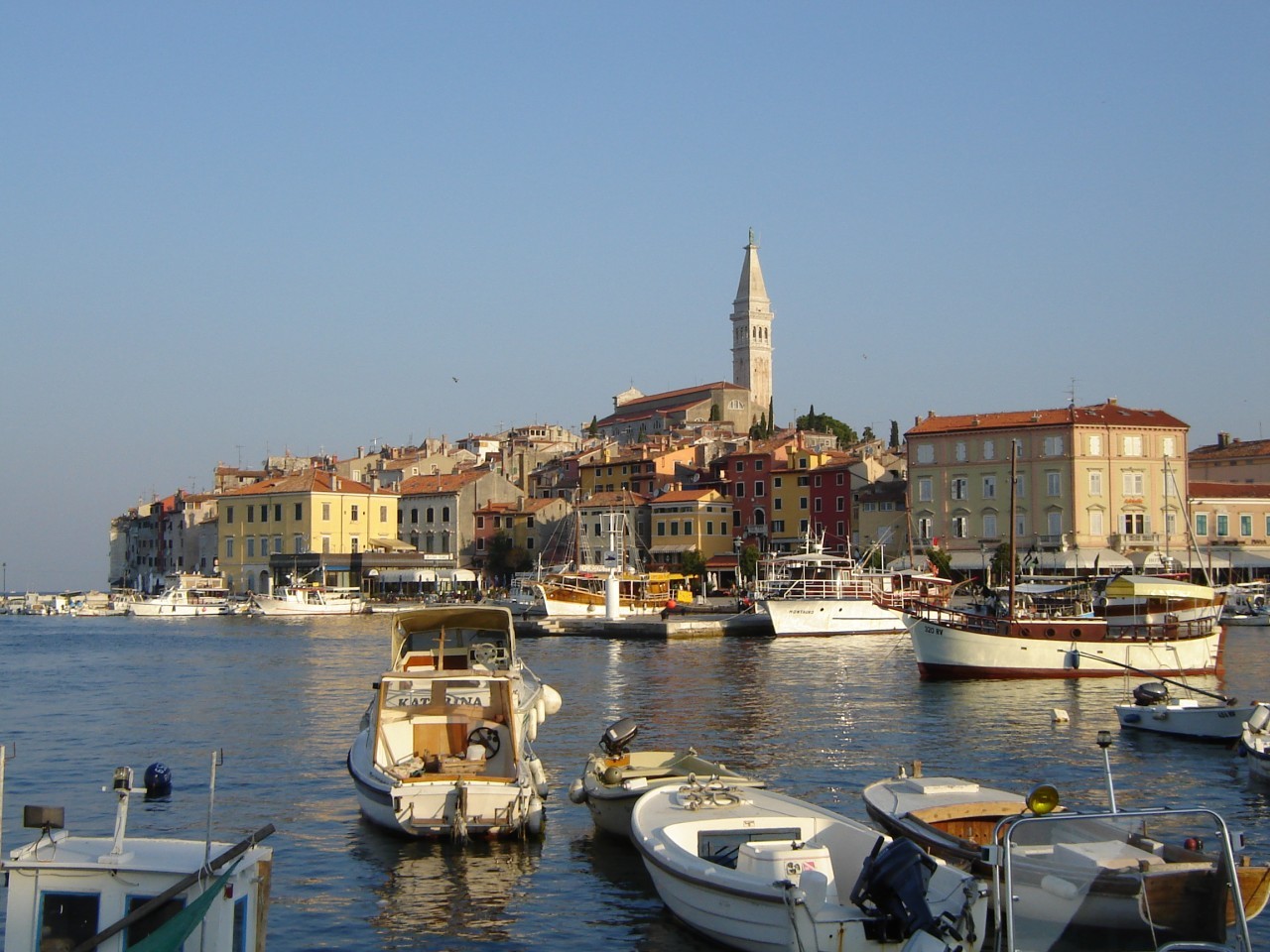 While Dubrovnik was grandiose, Rovinj seemed almost humble. It doesn't rise out of the water as a majestic seaside fortress; it is merely the most picturesque medieval old town I can recall. Running aimlessly through its winding cobblestone streets was a sheer pleasure, and I lingered along that waterfront long after I took that photo, wistful gaze and all.
Visitors come to Croatia for all sorts of reasons, but centuries-old streets straight out of the middle ages will get me every time.
8) Get blitzed off Croatian liquor
Whether you're a liquor snob or just an alcoholic alcohol enthusiast, prepare to get drunk in Croatia. They've been growing wine for thousands of years, and distilling bathtub moonshine nearly as long, and they're damn good at it. They even survived the alcohol ban during the rule of the Ottoman Empire, among other upheavals, and we have ever so many barrels full of Croatian wine with which to celebrate.
Croatia is home to two wine regions; the coastline enjoys a climate similar to Italian and other Mediterranean vineyards, while the inland east is home to…oh whatever, it doesn't matter. Just go get drunk and have fun.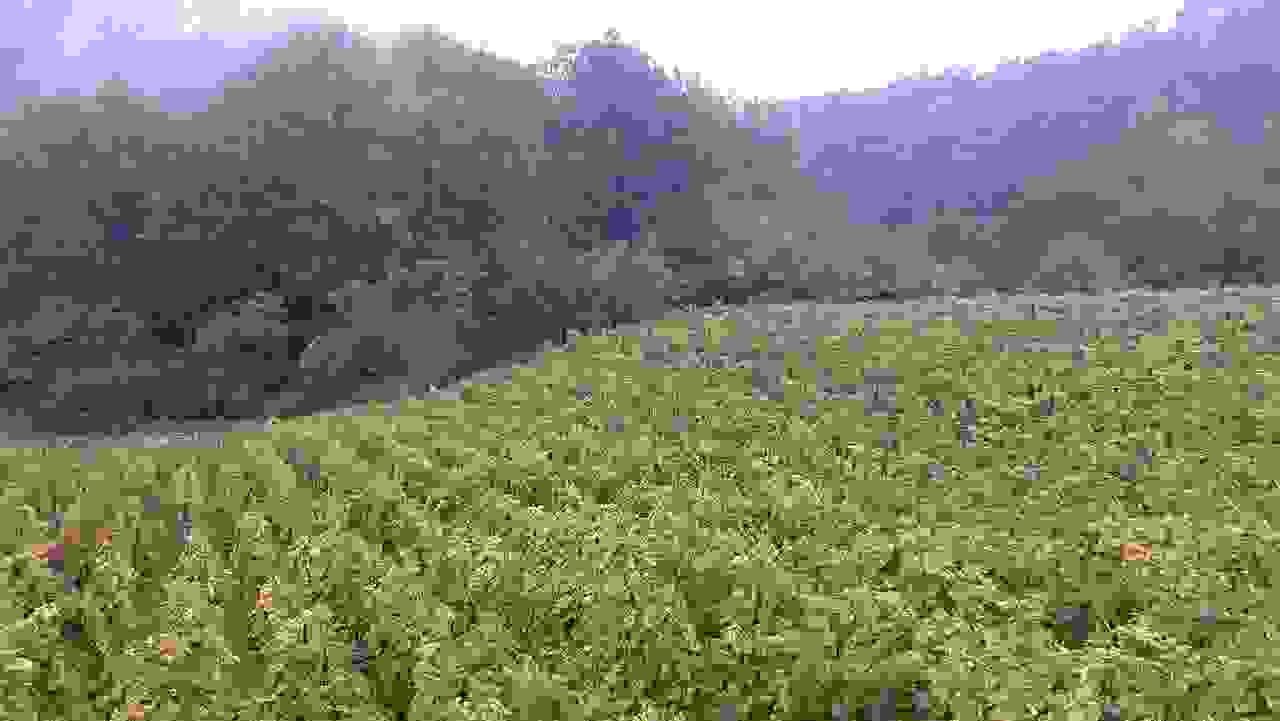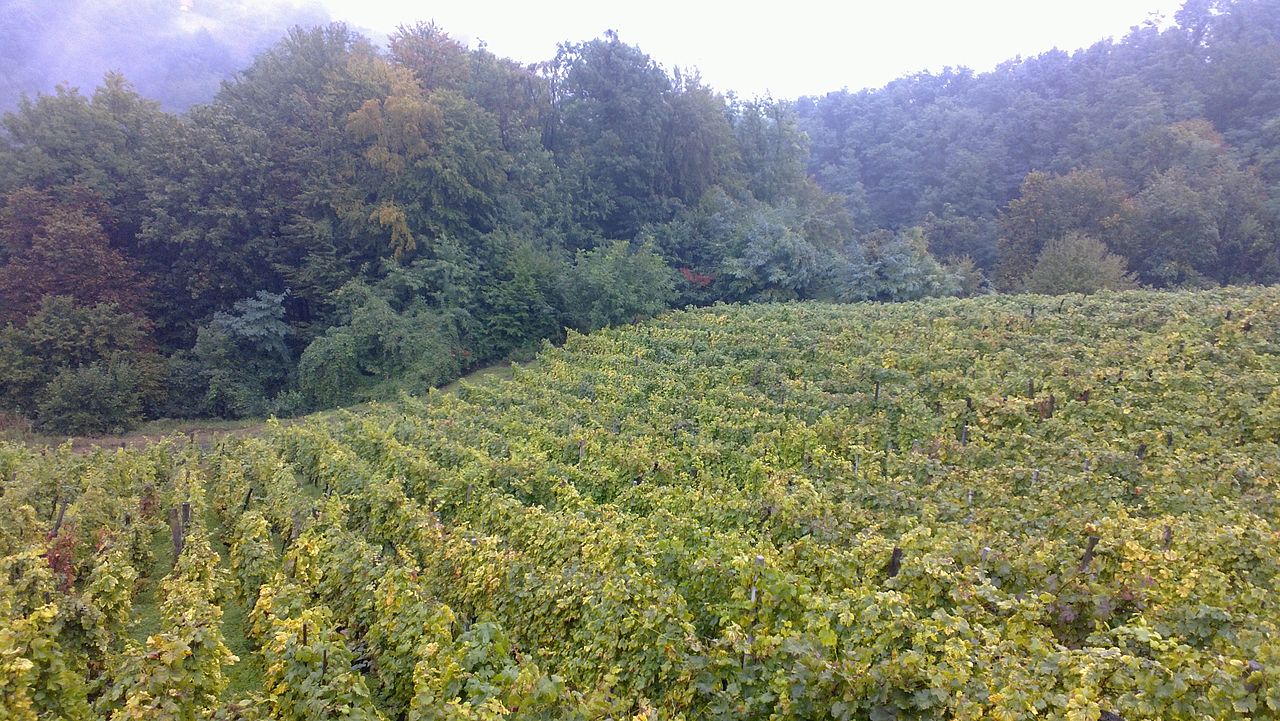 If you're really feeling feisty, rakia is a beloved fruit brandy produced all over Southeast Europe, and in Croatia can be found in all sorts of flavors, and alcohol percentages. The plum brandy known as šljivovica is an especially popular variety. Enjoy!
9) Storm the castles!
Europe's recent foray into peaceful coexistence is an adorable yet minuscule chapter in its otherwise torrential history. It's practically impossible to wander five minutes in any direction without running into military fortifications of some sort or another. And given Croatia's long and skinny lightning bolt layout, adventuring off to the castles can be quite an accessible excursion: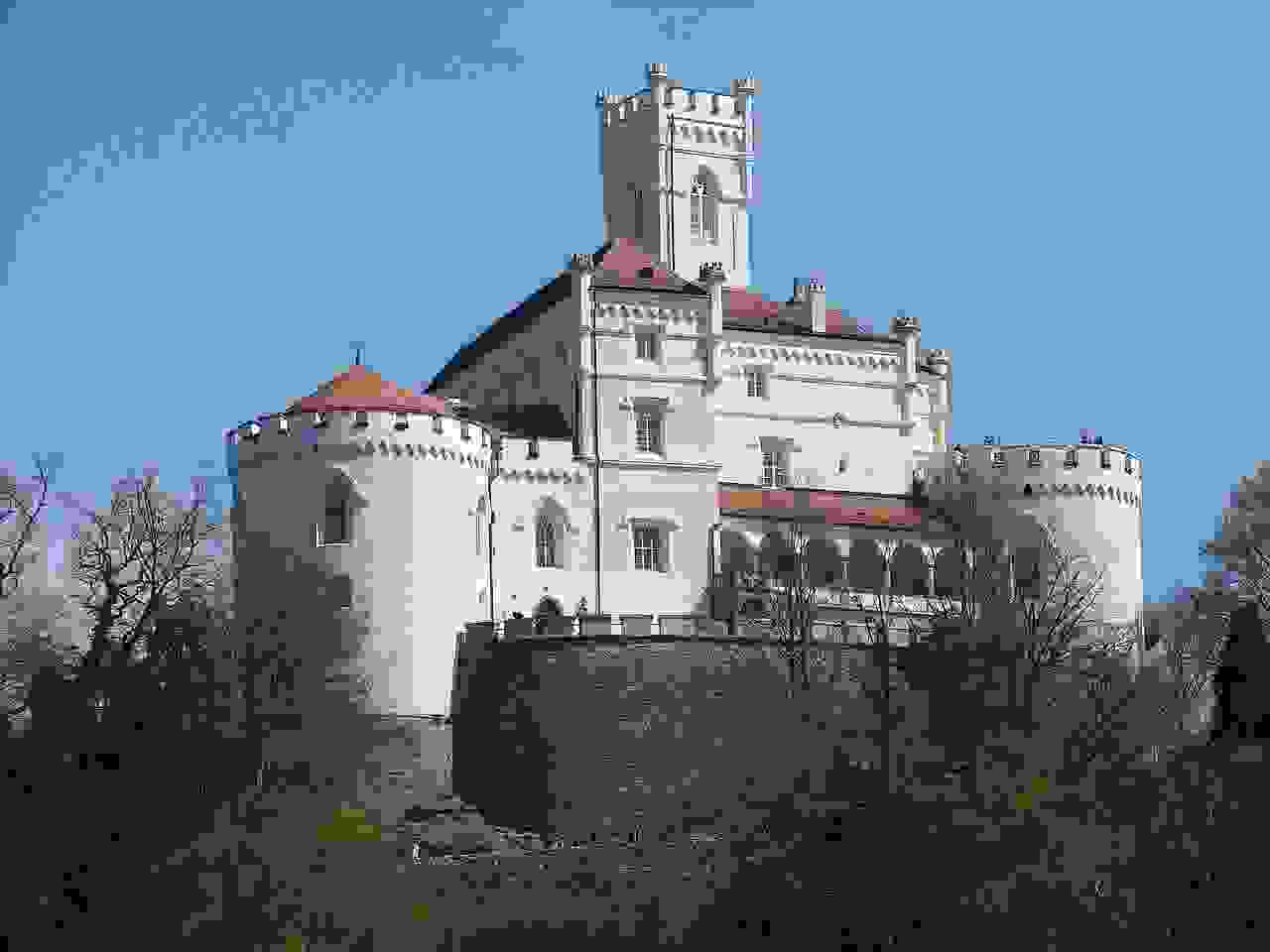 Some of the more stunning and well-preserved castles include Trakošćan Castle (pictured above), Veliki Tabor, and the castle in the town of Varaždin, all north of the capital city of Zagreb. The distinctive white walls are an interesting divergence from typical stone construction found elsewhere in Europe, and they make for pretty stunning photos.
10) Okay fine, go ogle Dubrovnik
So it's actually pretty tricky talking about Croatia without mentioning the shining star of its beloved tourism industry, and it's true that Dubrovnik is pretty damn great. It's a walled medieval city carved right into the cliffs along the Mediterranean sea, with its cobblestones intact and its town squares still bustling with all the activity a lively city should have. It may be filled with visitors swarming all over the place, but it's not without good reason. Wandering along the walls of Dubrovnik and exploring the city, from its tiny alleys to its broad promenades, is not to be missed.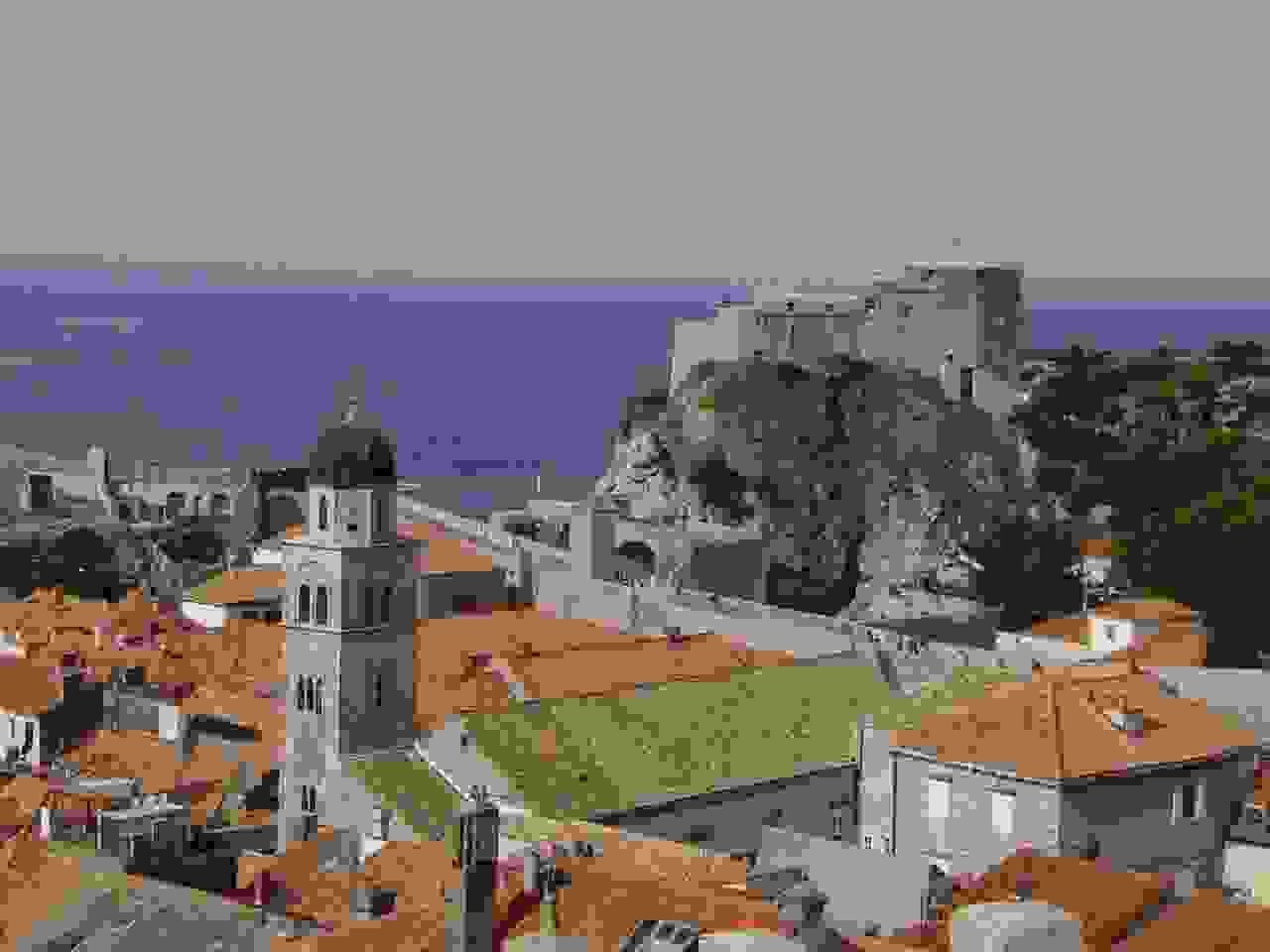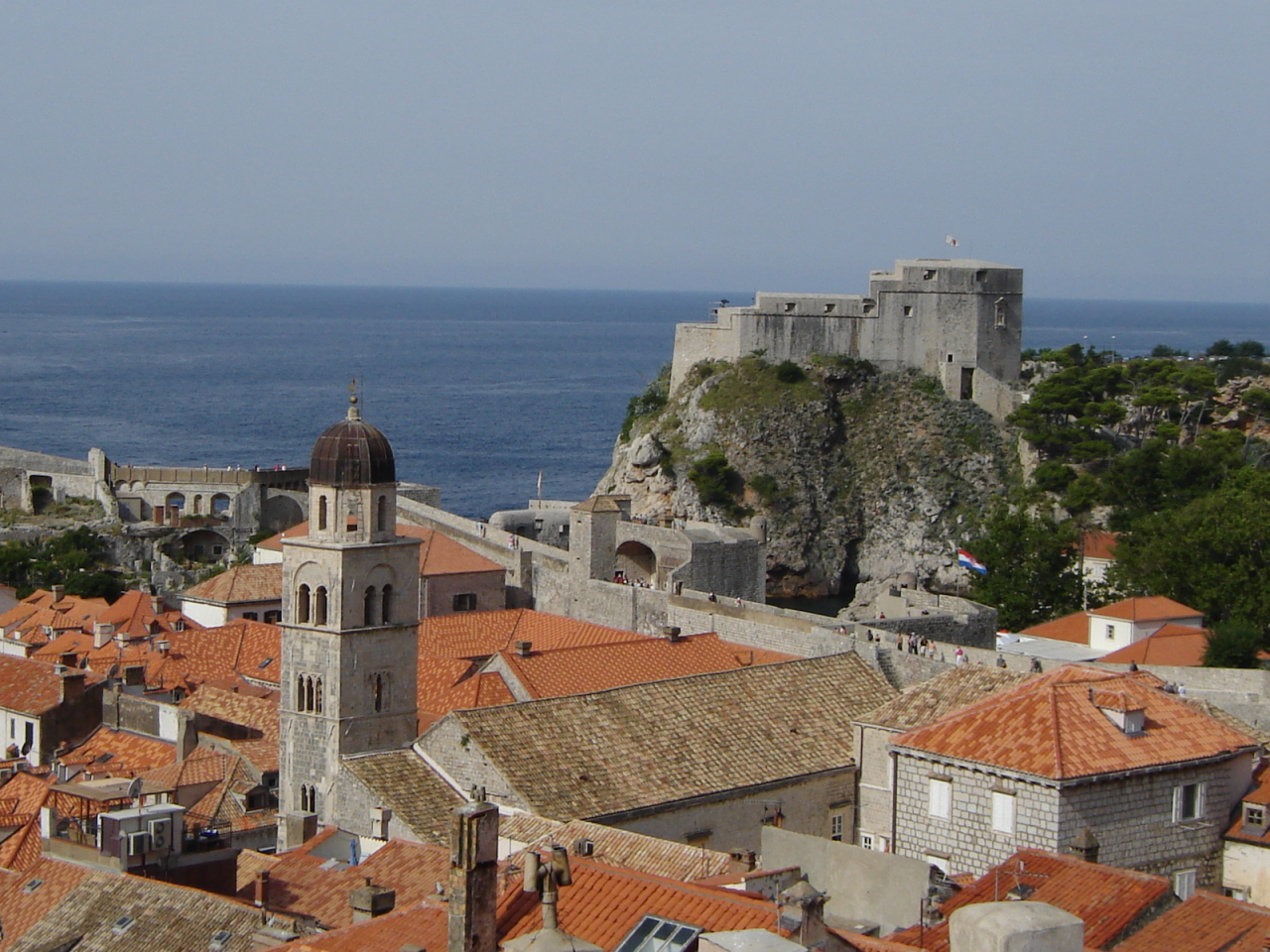 It's also interesting to reflect on the sheer size and density of this massive medieval city; Dubrovnik is so well-preserved that it offers a glimpse into another world, one whose remnants are few and far between, and often left in ruins. And although the Middle Ages are quite often viewed as a primitive backwater of mud huts with thatched rooftops, the time capsule of Dubrovnik shows just how sophisticated the past actually was.
So, by all means, enjoy the hell out of Dubrovnik, but just keep in mind that you'll find a million other great things to do in Croatia if you go pretty much anywhere else. So go explore!