Over the years, I've never had as many options for high-quality travel clothing as I would have liked, and most of the time, it's because there weren't any. "Travel clothing" barely exists at all, which is why so many travelers find themselves frequenting outdoor stores, stocking up on ridiculous-looking safari expedition gear that'll look silly during a night out, and let everyone know how incredibly foreign you are.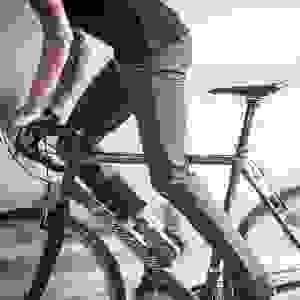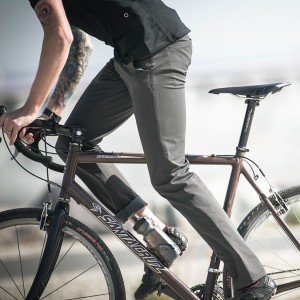 It isn't all hopeless, though. A few outdoorsy companies have realized that ugliness is not a performance feature, nor is it required for building high-tech gear that'll handle whatever situation you might encounter. It's the fabric that makes it high-tech, not the ugliness.
If something looks just as good as it feels, you don't need to carry extra gear just to look decent for special occasions, meaning that when it comes to travel, beauty is actually a performance advantage. And the people who don't realize this are making your life heavier and uglier at the same time, for no reason.
Why cycling clothing can be better (for travel) than hiking clothing
So although it's not impossible finding decent-looking travel clothing from an outdoor store, lately I've been realizing that it's occasionally easier finding decent looking travel-clothing from cycling companies, and commuter cycling in particular.
I don't mean the biking gear you've seen on the Tour de France, with all the crazy logos and endorsement embroidery and fluorescent racing stripes. I'm talking about the biking clothing that's built for wearing on the ride to work, and still wearing at work.
This sort of gear will always, always have an objective advantage over the hiking-clothing-as-travel-clothing alternative, because presentable aesthetics are part of the functionality. As they should be!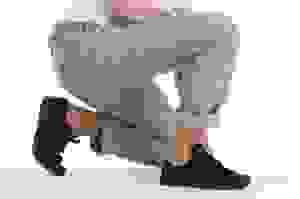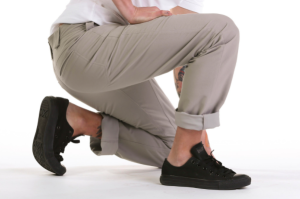 Here's what hiking clothing has to accomplish:
It has to be comfortable.
It has to be weather resistant.
It has to be quick-drying.
It has to be breathable.
It has to be durable.
Here's what commuter cycling clothing has to accomplish:
All of the above,
…and it has to look good after you get to work.
That last one will never, ever be intrinsically built into the design philosophy of the hiking world. They'll do it occasionally, sure; but if they're only ever thinking about performance on the trail, they'll rarely bother going out of their way to make it not look ridiculous.
Isn't cycling clothing ridiculous-looking too?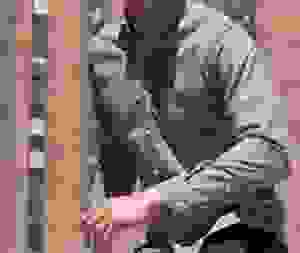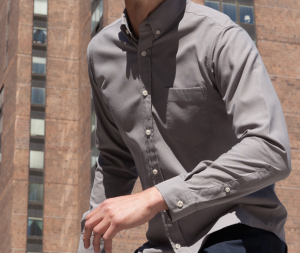 Sometimes, yes. Specialized cycling features include reflective panels, gusseted crotches, articulated knees, and bike lock straps, all of which can look silly if they're not done correctly. The good ones will try to minimize these features, or hide them as best they can.
On the other side of the spectrum, there's "cycling" clothing with none of these features at all, which seems like it would defeat the purpose of cycling clothing to begin with, but these are actually the type best suited for traveling, which means they're often my favorite. Besides, you don't need built-in reflective panels if you have a bike light.
Aren't they missing useful travel features?
Kind of. As far as I'm concerned, the only prerequisites of travel clothing are the high-tech fabric, the utterly normal appearance, and a few (hidden) zippered pockets.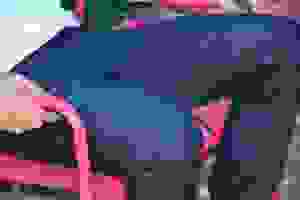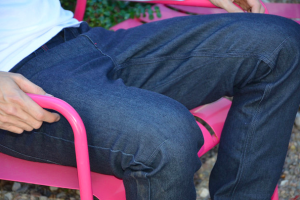 Cycling gear usually doesn't include zippered security pockets. It's a little unfortunate if you prefer to keep cash and credit cards zippered securely away somewhere, but utterly irrelevant if you have a money belt anyway. It just depends how you want to handle things, but it's worth taking into consideration.
All in all, cycling-clothing-as-travel-clothing will certainly bring a mix of pros and cons when compared to hiking-clothing-as-travel-clothing, and the specific set of features in whichever item may or may not be ideally suited for travel; I'm merely here to present it as an alternative, and one which generally handles the needs of fashion-conscious backpackers better than hiking gear.
Okay! I'm sold. Where do I go?!?
This list is certainly not meant to be exhaustive, and merely represents a few places I think are worth looking into if you're getting tired of looking like a mountain climber all the time. Biking gear is still new to me, so suggestions are welcome!
For a somewhat more casual look, sometimes with biking-specific features:
For a somewhat more upscale look, with little-to-no indication that you're wearing high-tech clothing:
I also think Huckberry is helpful, since it has several of these brands in the same place, and runs sales on them, too.
I certainly can't make any promises as to whether or not you'll find exactly what you're looking for (and the prices may shock you, but at least they'll last a long time), but I like having these sorts of alternatives to hiking gear, and I expect the options coming from this category will continue to expand. Sadly, it's because the economy is collapsing all around us and people are therefore biking to work more often, but hey, at least it's something.