Nighttime photography on Red Square was fun, despite the mediocrity that resulted from my conspicuous lack of tripod. Life is full of challenges, though. And sometimes one must face those challenges head on.
With Tango!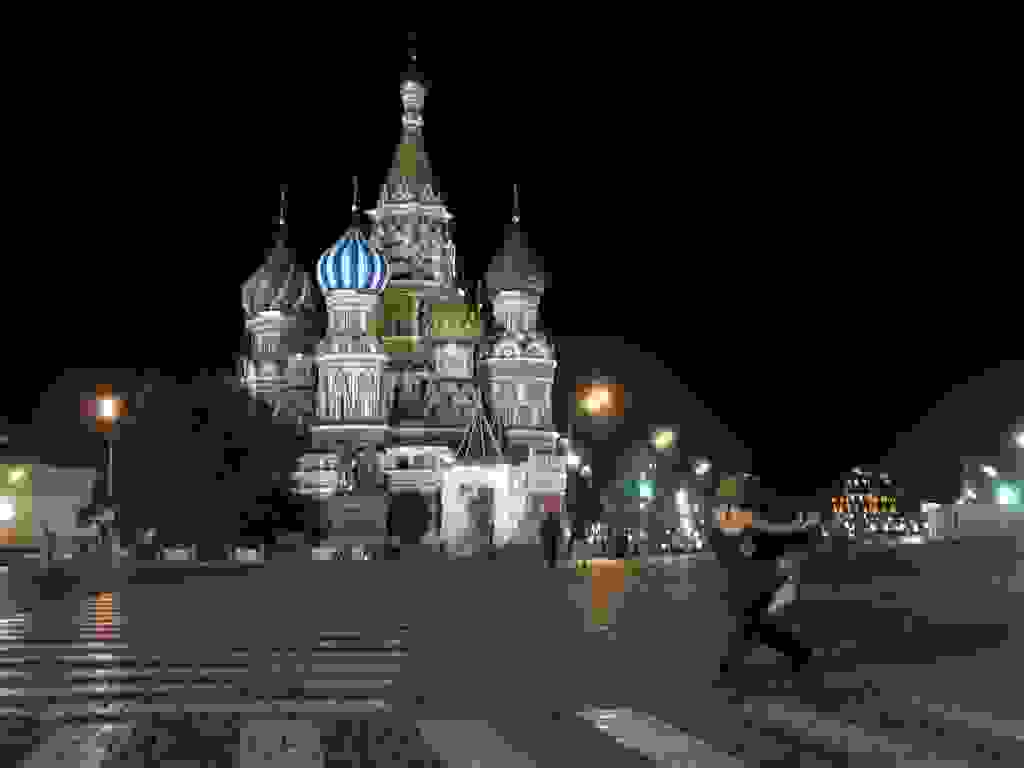 Never really found out what they were really up to. It was a photo shoot, so probably a promotional photo type of thing. Olé!
Okay, you can have a few more midnight photos of Red Square. Here's St. Basil's Cathedral: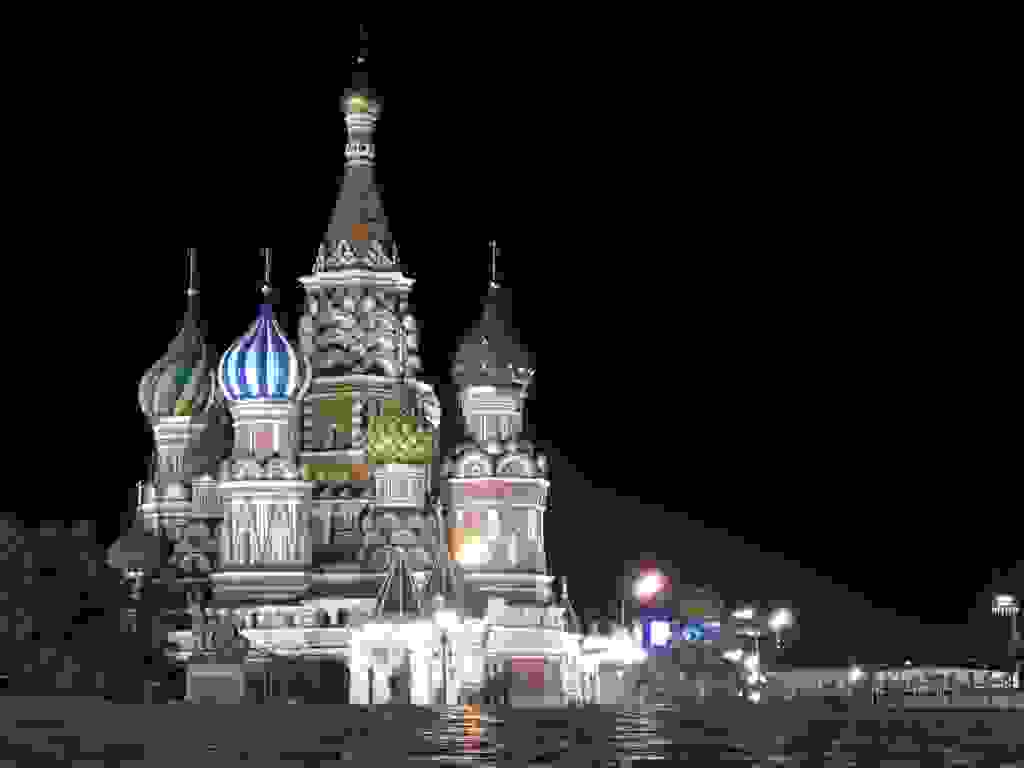 It's pretty damn awesome, even after you've seen a billion pictures of it.
There's more fun stuff in Red Square: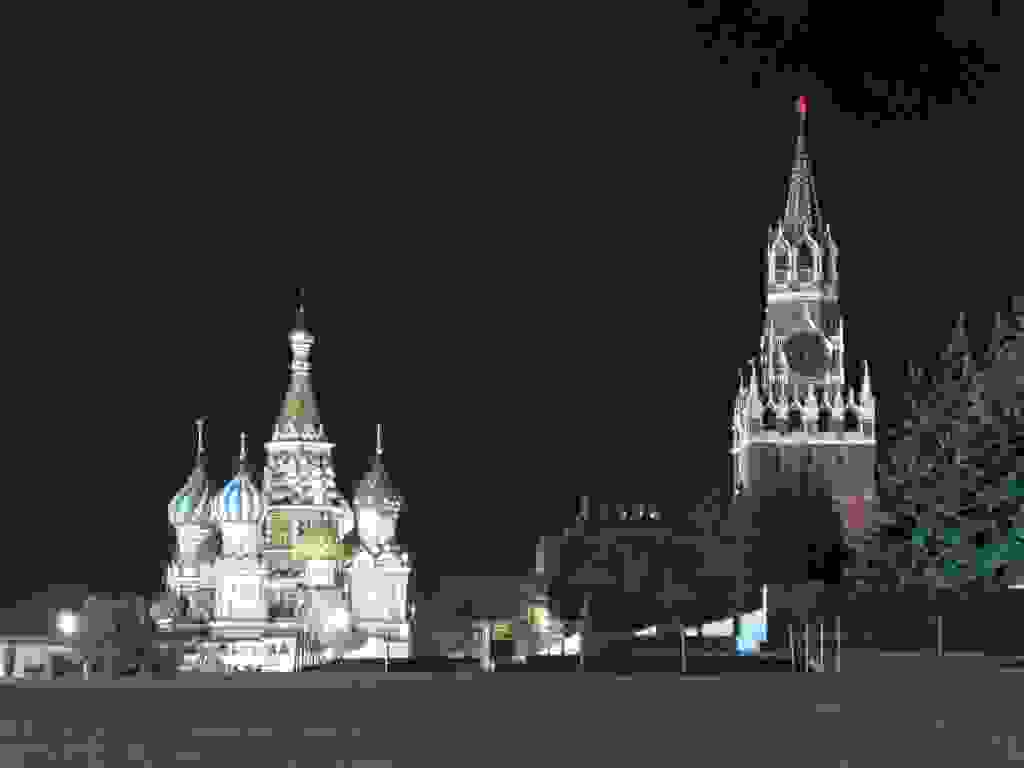 And here's me trying to be artsy with time lapse photography: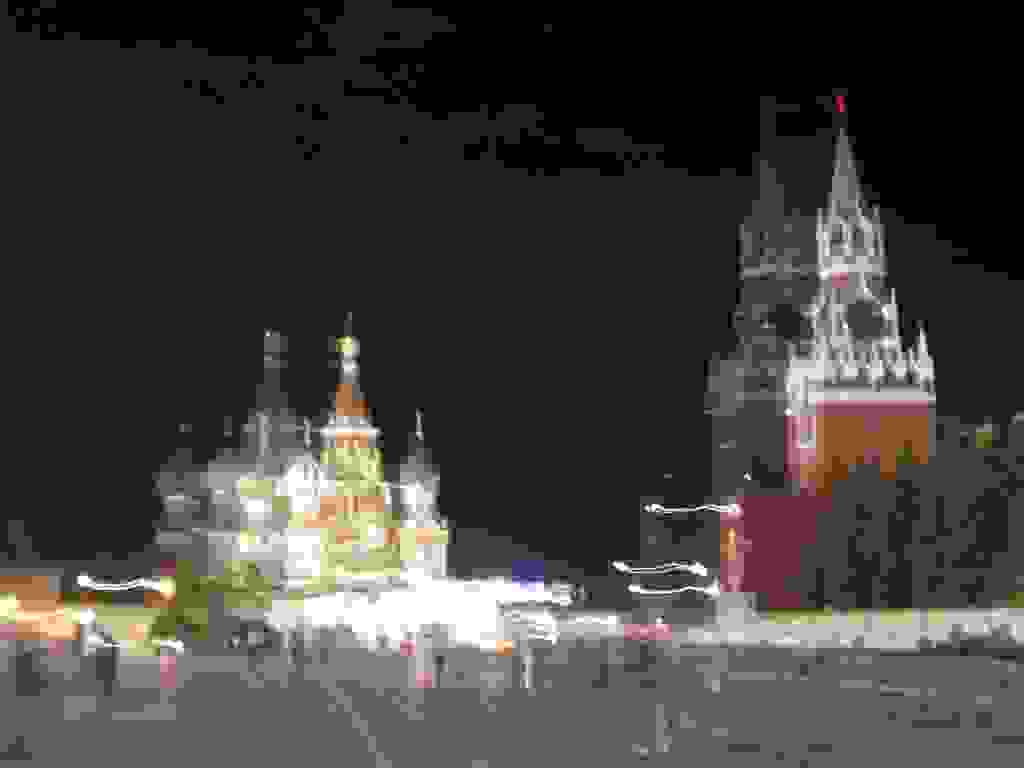 Fun times!
The other buildings surrounding Red Square are pretty neat too. Here's the GUM, which is now a department store:
And here's the State Historical Museum: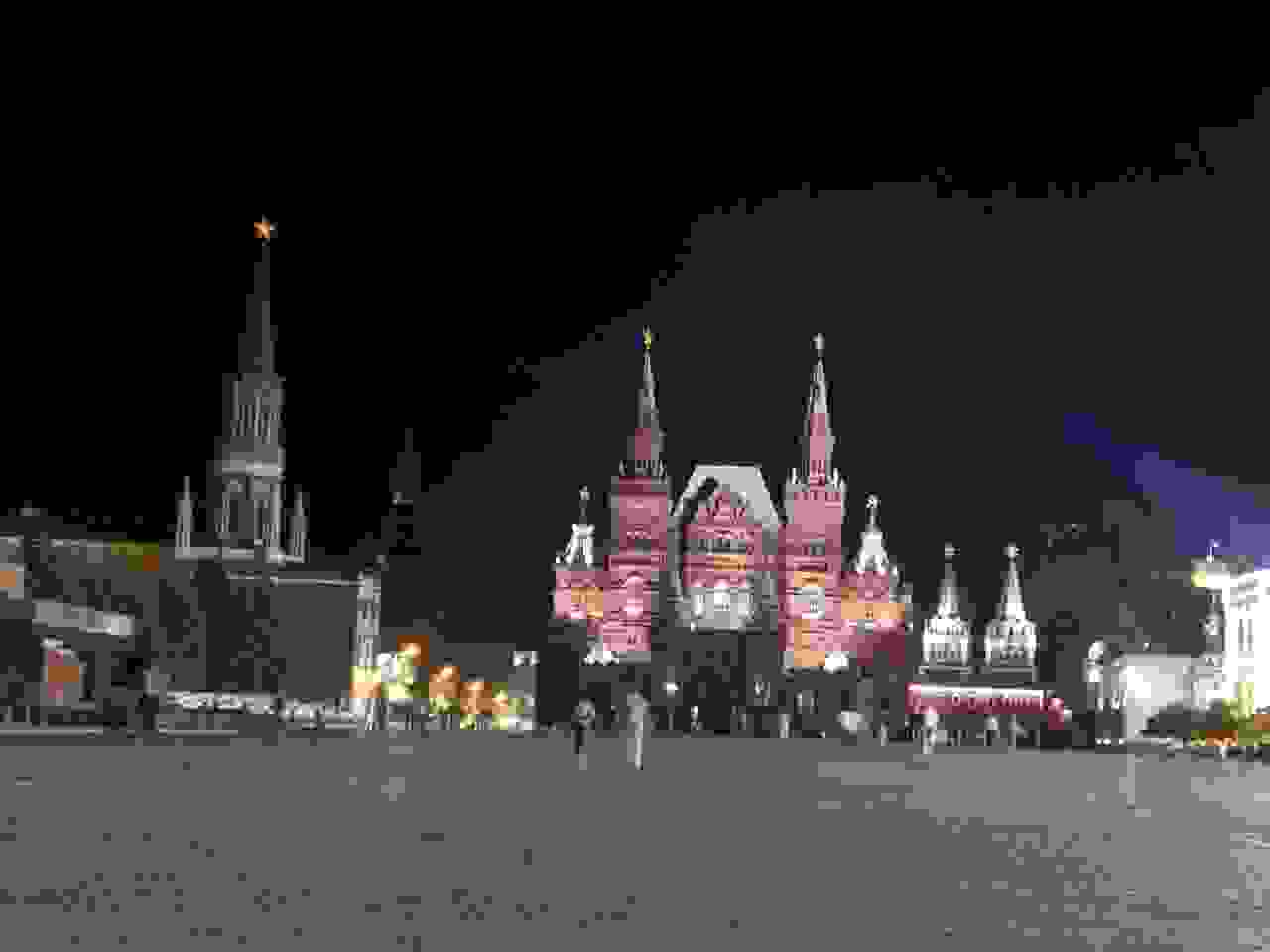 It's a pretty nice place to visit at night, with a quiet atmosphere compared to its daytime briskness. Plus there's Tango!
Check out Red Square by day if you're afraid of the dark.