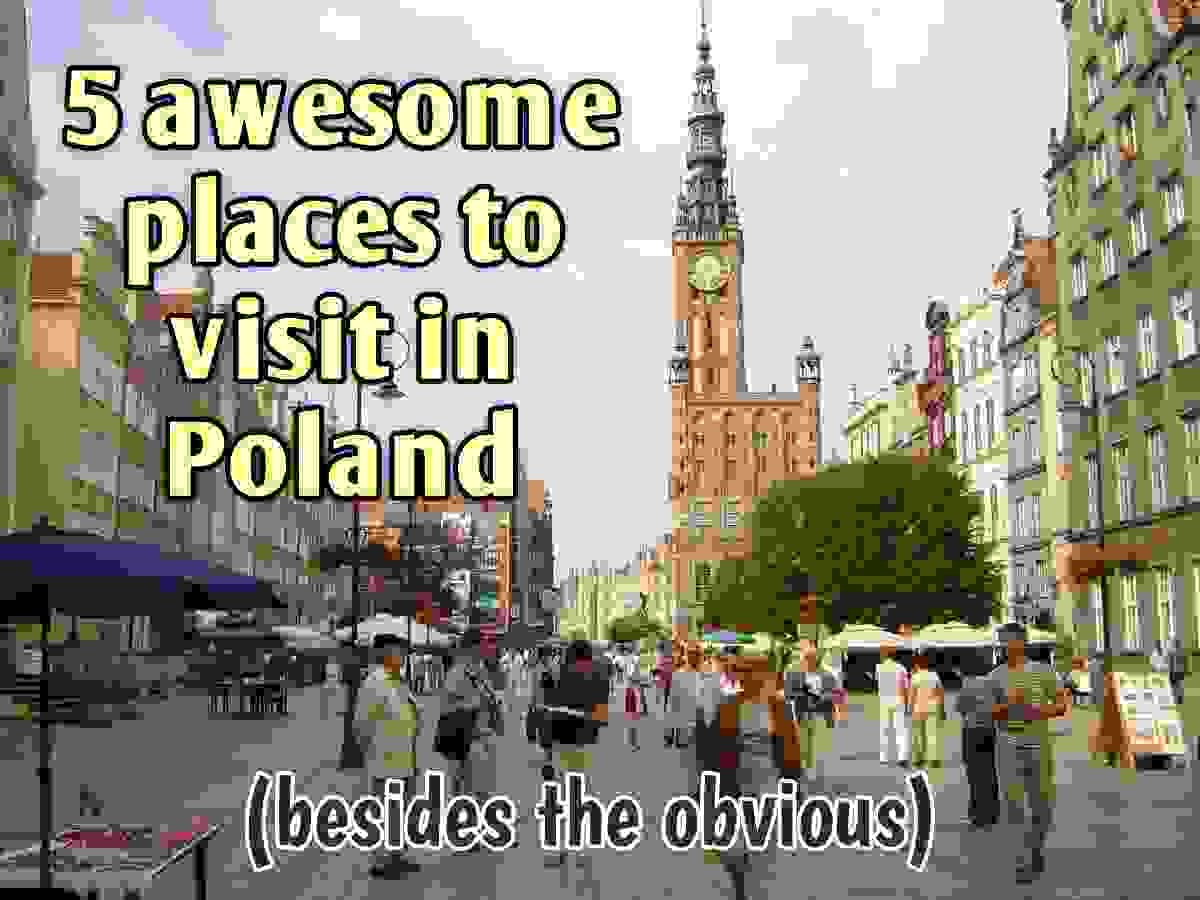 For a country that's been smushed flat by its neighbors just about a billion times over the centuries, Poland has proven remarkably resilient. I mean, it's still there. For a long time, it wasn't.
And somehow, practically every city in Poland looks absolutely adorable and results in a "wait, that's what Poland looks like?" sort of reaction from anyone who sees your billion pictures. Like this one: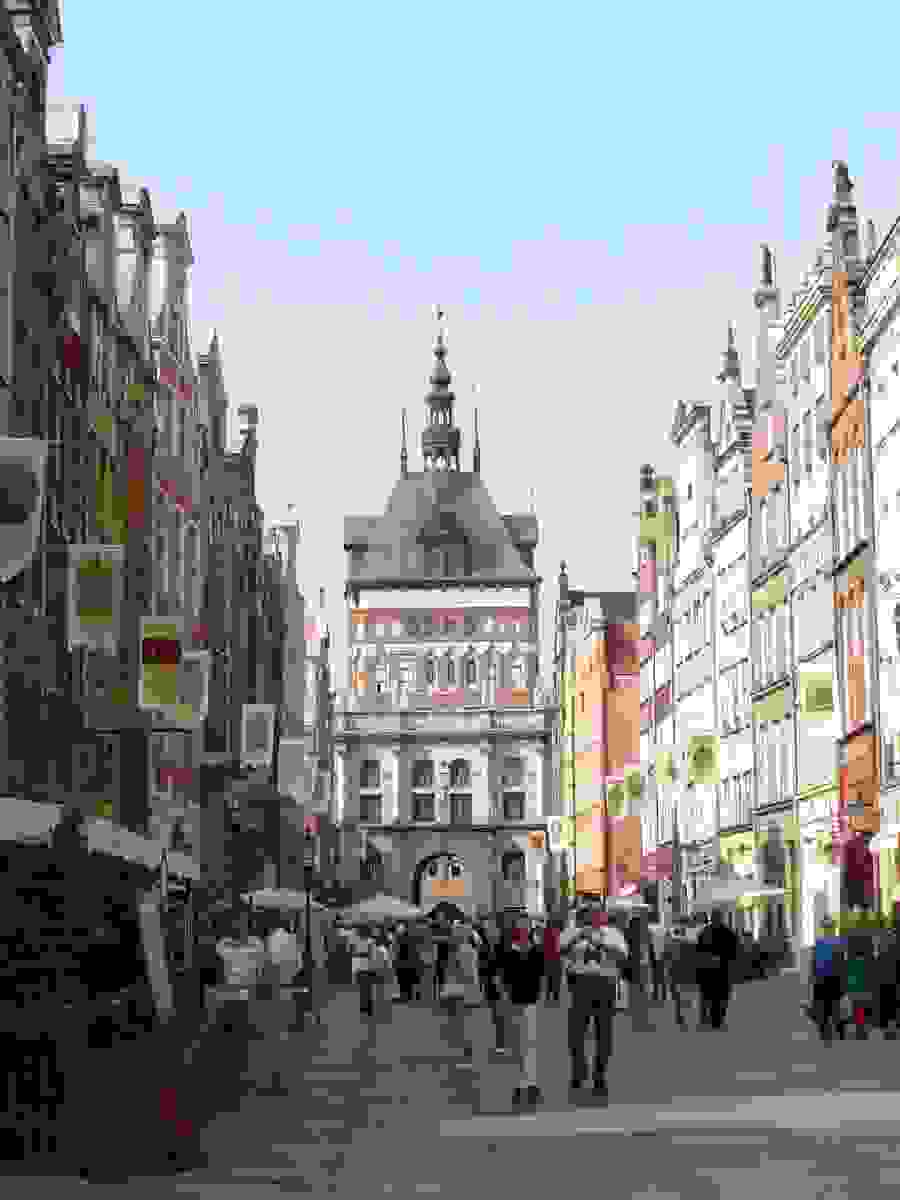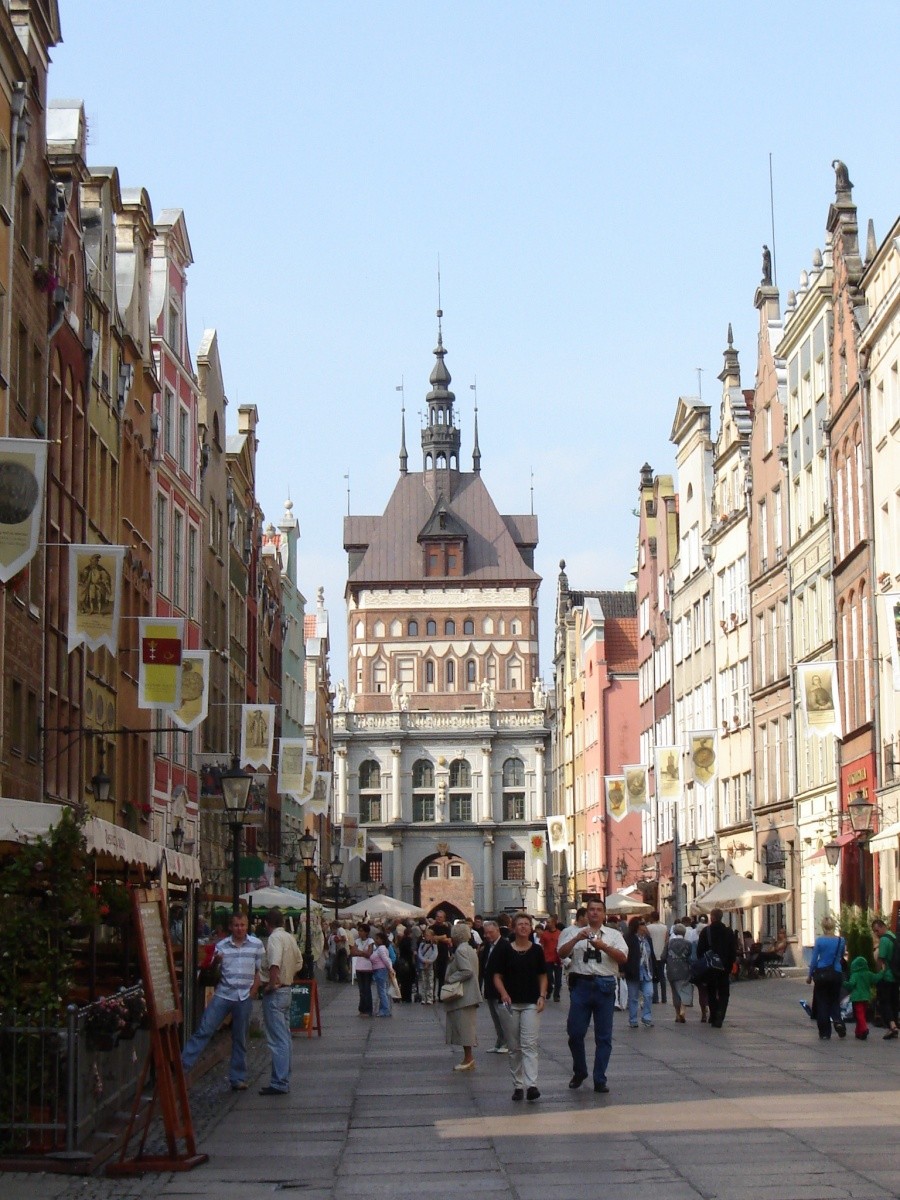 But you know what? Most people visit just a few places, and miss the whole rest of the country. And it's a big country. Yet most visitors only see Warsaw, Krakow, and Auschwitz. And although Poland has some spectacular sites, there are plenty of other great places to visit in Poland, with all the cobblestones and spiky towers you could want.
Allow me to elaborate.
Great lesser-known places to visit in Poland
(some of them, anyway)
1) Gdańsk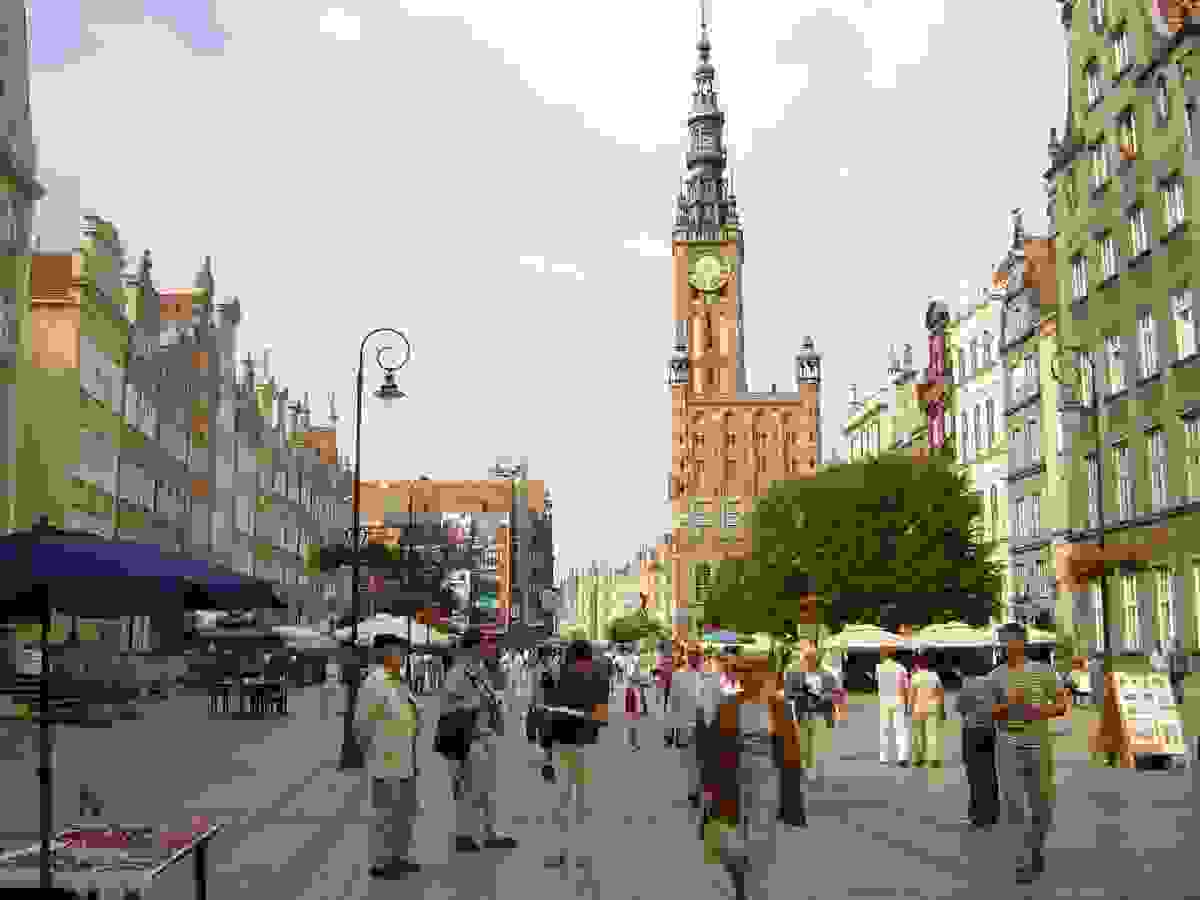 Gdańsk has changed hands more times than a poker game. It has been Polish, German, Prussian, Russian, its own free city, and probably 16 other things over its history. Now that it's Polish once more, it's one of the most charming places in the country to visit.
The city was largely rebuilt after the destruction of WWII, and designed to rid itself of German architectural influence. As you might imagine, Poland and Germany weren't getting along back then. But the reconstruction efforts have given the city some beautiful pedestrian streets, surrounded by lovingly rebuilt old-fashioned buildings, and spiky towers. It's great.
It's also a great jumping-off point for a few other sites around the region, including the massive Malbork Castle, which is the world's largest brick castle, and the spa town of Sopot.
Gdańsk is also famous as being the birthplace of the Solidarity movement, which began in the city's shipyards, and eventually brought down the communist government of Poland.
2) Wrocław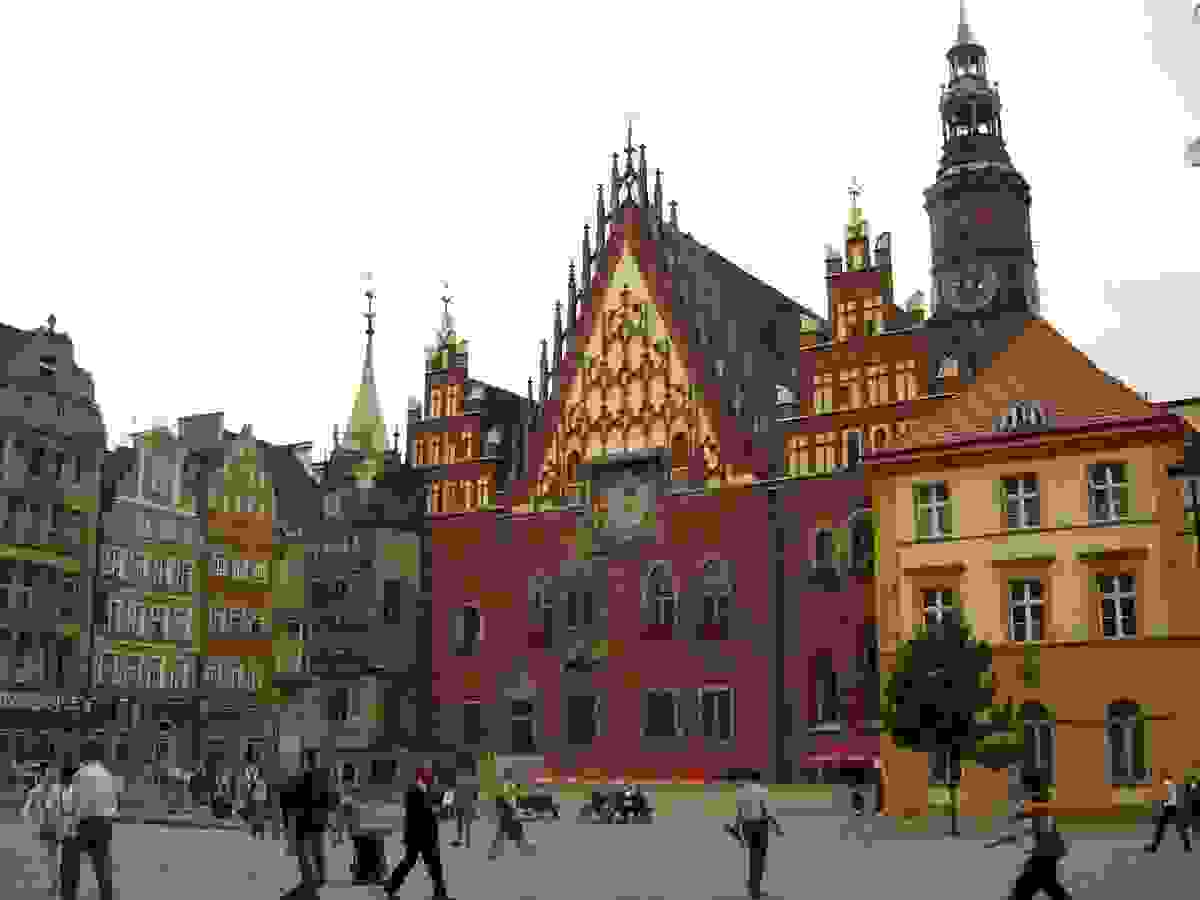 Okay, time for some pronunciation instructions. It's not pronounced rock-claw. It's pronounced vrots-wof. Good luck!

This is another gorgeous city that was completely smashed by World War II and lovingly recreated in the aftermath, and, once again, is a city that has changed hands over and over again throughout the centuries.
Nowadays it's a beautiful Polish city that not so many people think to visit, but whose main square is a nice, quiet, relaxing, picturesque place to spend an afternoon. In fact it's sort of the only thing there, so it makes a great place to visit if you just want to relax, instead of fill your day with sites and stuff. There's plenty to see, but it's more like a lazy stroll type of place, in a good way.
3) Lublin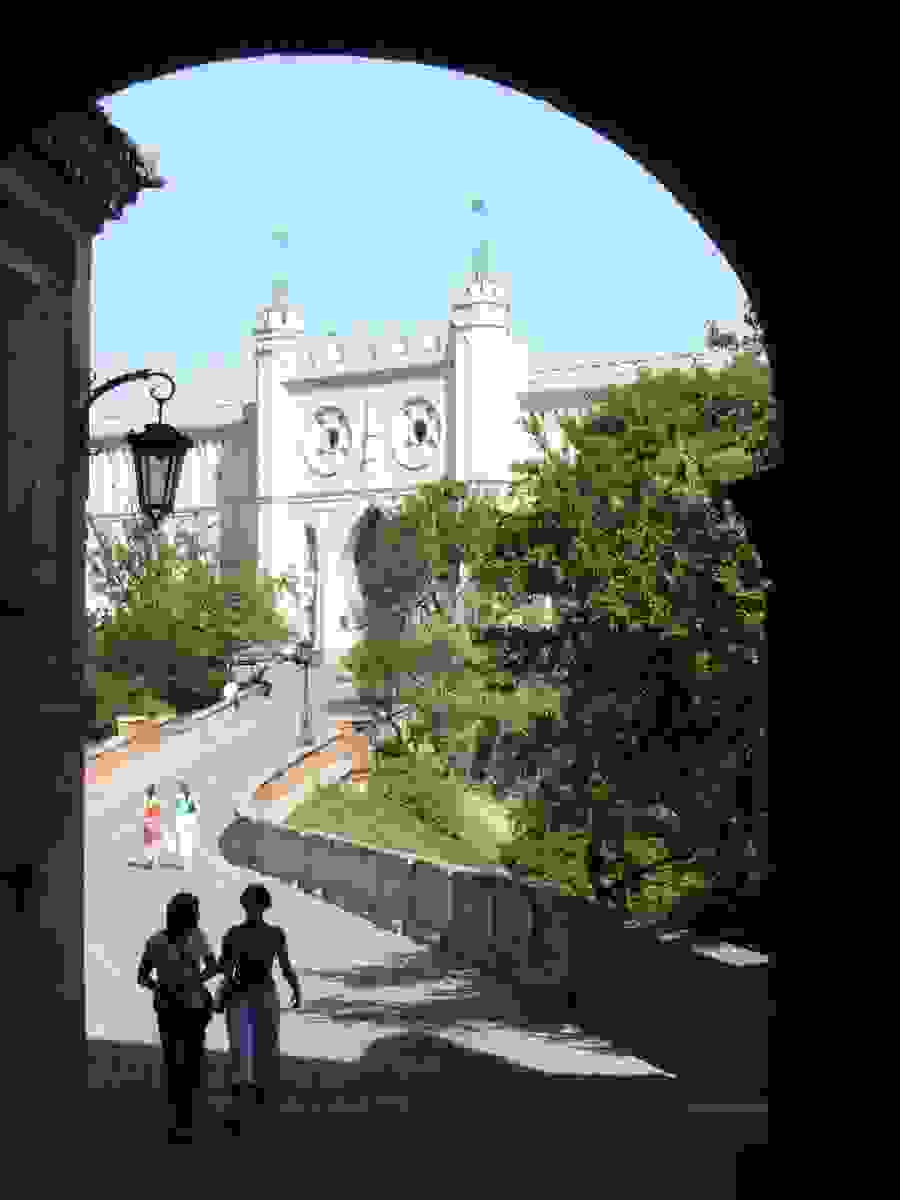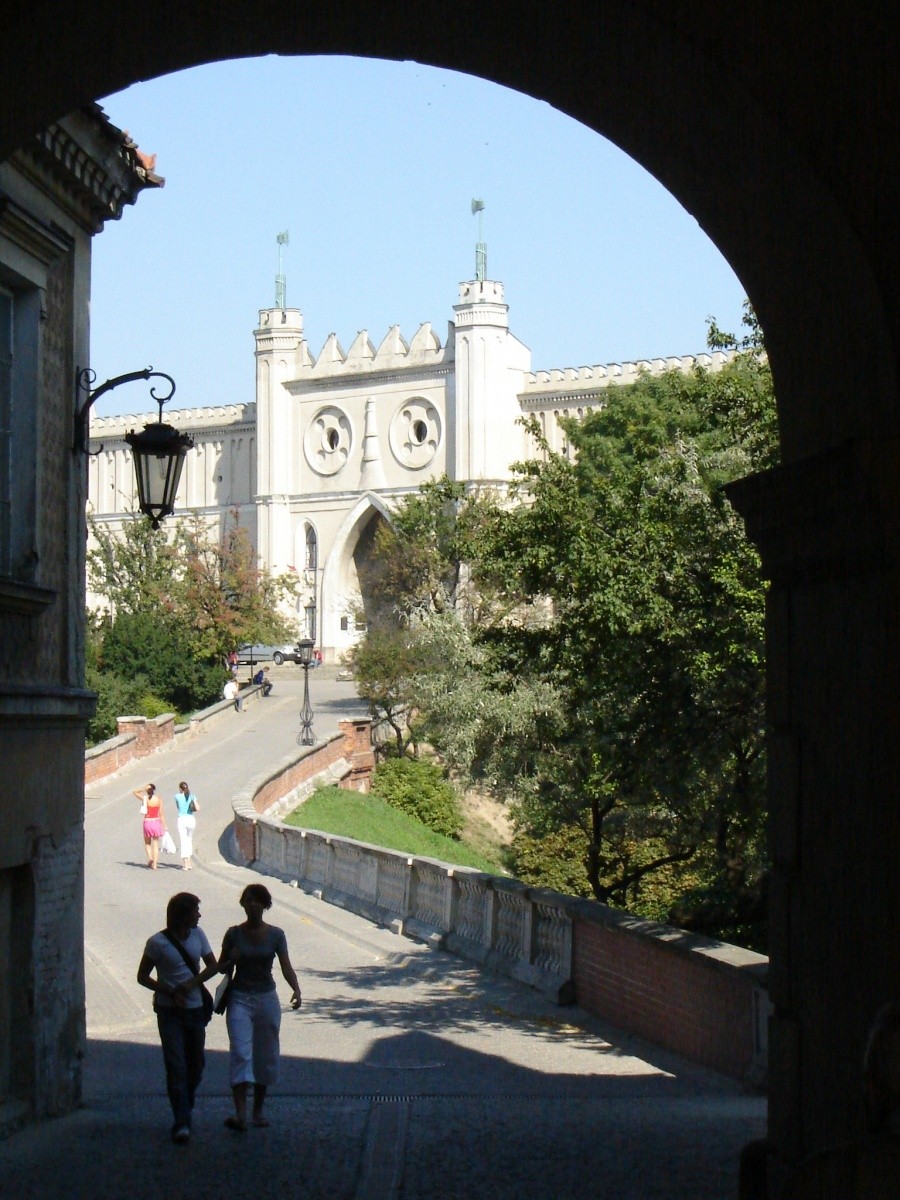 Castles! Everybody loves castles!
And Lublin has a castle right in the middle of everything, with this nice ramp leading up to it that makes for a spectacular photo. As you can see.
The main square of town, as you may have guessed from all the other Polish towns that have one of these, is an adorable place to lazily spend the day.
But Lublin also has some other monuments of historical significance, so it offers more sightseeing opportunities than just a nice town square (though I like those too).
Over the years it has been a significant center of trade, as well as hosting a major student population, so it's a lively place that still feels small and cozy, while also offering visitors some great castle-related photo opportunities.
4) Poznań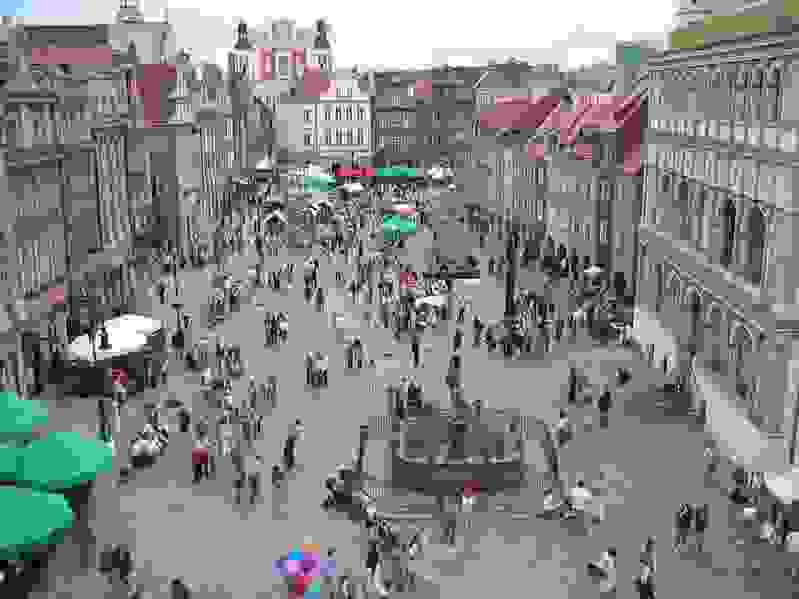 I'm sorry to say I missed Poznań, but then again, everywhere I went in Poland was a good decision.
Poznań is a bigger city than some of the others here, especially if you count some of the surrounding towns that blend into the major metropolitan area, but as you can see, it has all the old-timey charm you could possibly expect from delightful Polish towns. Small town charm and big-city business all in one.
It also has quite a few sites, from churches to museums to castles. Two of them, in fact. The king's castle, and the emperor's castle. Two castles in the same city! Hooray!
5) Zakopane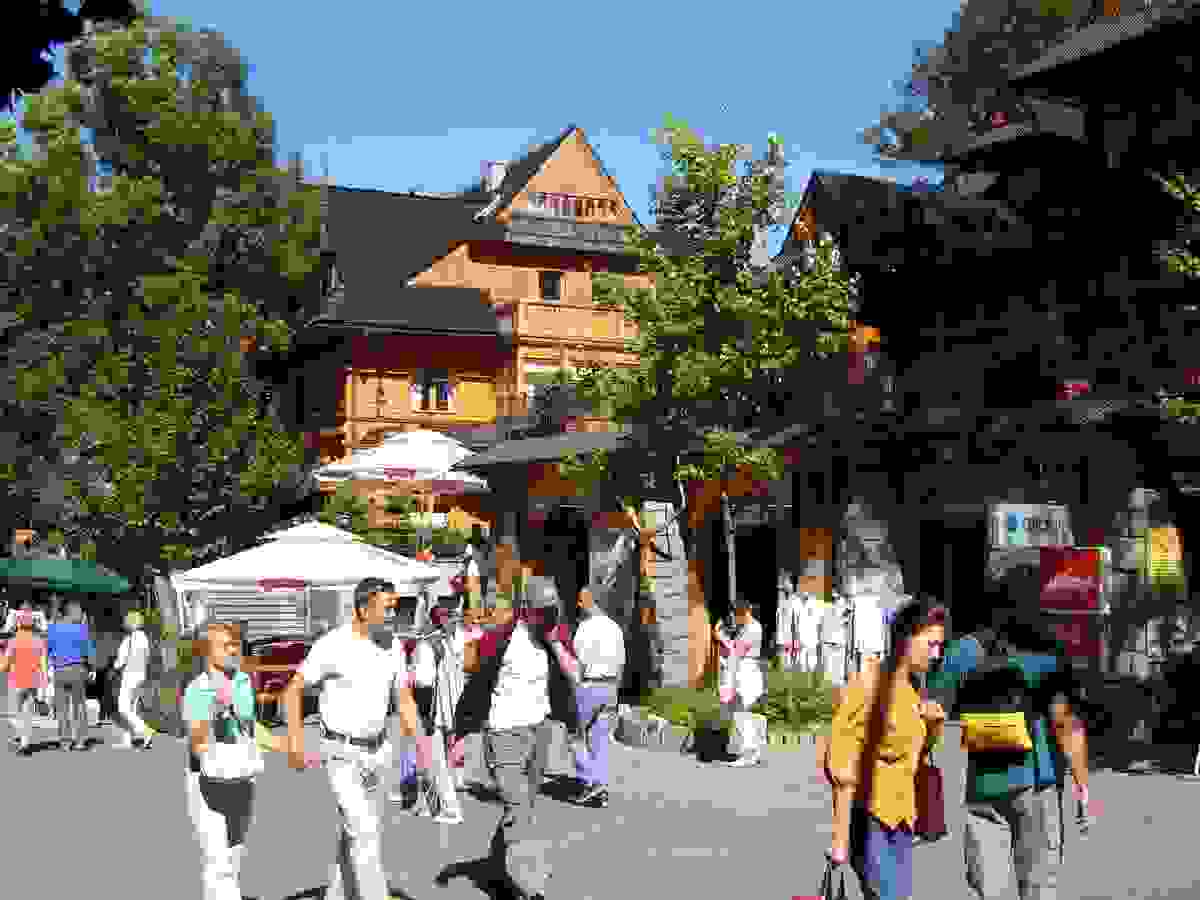 This is the smallest of the places listed here, with less than 30,000 people. It's a popular getaway spot for plenty of Poles, who come for the winter snow, or the summer sun, and go hiking in the Tatra mountains, where you'll find some of the most picturesque mountains anywhere in the region.
The town itself is a small resort town, with plenty of shops and restaurants, rather than magnificent monuments. The attraction of the town is really the hiking opportunities it provides, and the atmosphere of being on a town that feels like a vacation spot all the time.
Be sure to try the Oscypek, a local specialty of the region, of smoked cheese carved into elaborate patterns. They look like one of those things you'd roll up and down your back to give yourself a massage.
My takeaway from visiting Poland
You know what I found interesting about all these places? Most of Poland was utterly destroyed during World War II, and Poland managed to rebuild itself so well that you'd barely know.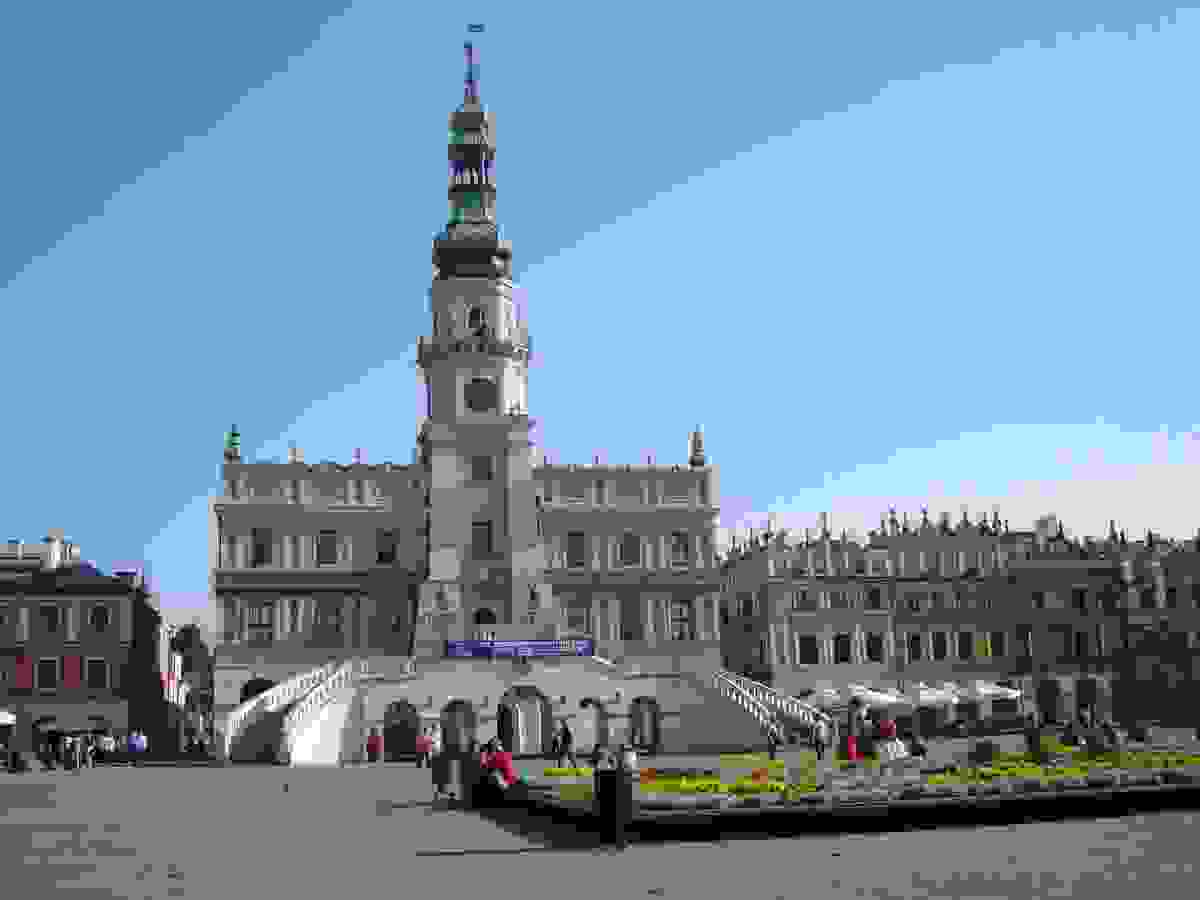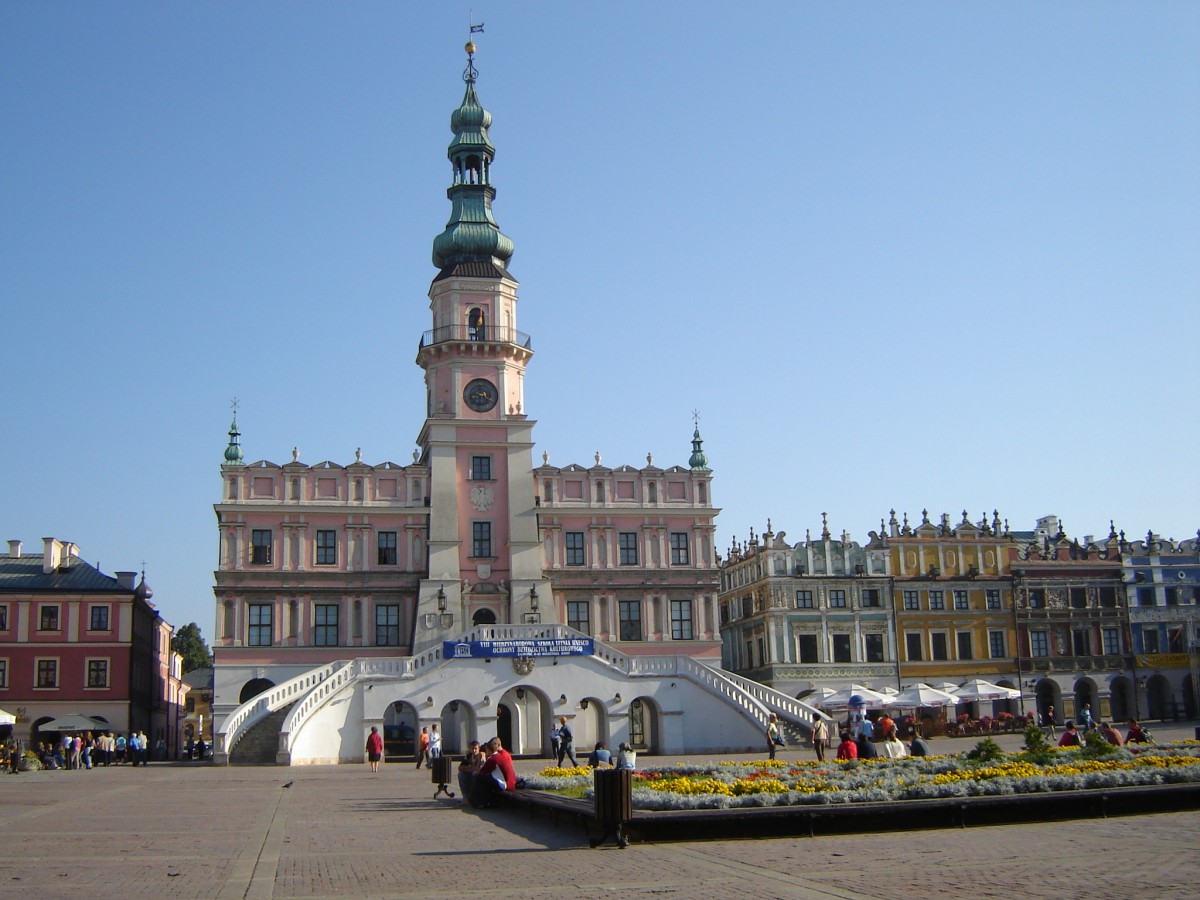 This is in stark contrast to many other Eastern European countries, including those just over the former Soviet border, which emerged with nothing but Stalinesque grey concrete apartment blocks and massive car-dominated streets. To be fair, I think they have a certain appeal and historical importance, but really…Poland could have turned out a whole lot differently.
Poland wouldn't even exist if it weren't for a sequence of historical events that put it back on the map. And it certainly didn't have to rebuild its cities as adorably as it has.
But here we are. And there it is. Lovingly recreated from the ashes of its darkest hour, with some of the most charming old town architecture anywhere in Europe. No wonder whittling down the list of places to visit in Poland is such a challenge.
So go visit, and enjoy the wistful what-might-have-been that turned out to be exactly the way things are. It's not so often that history works out this way, and we're lucky it did. Poland, too.