Sorry, guys. I usually hate posts like these. All those "how I saved a ridiculous amount of money and you can too!" comments drive me crazy. Either they're sharing something that everyone already knows anyway, or they're making lofty infomercial-style claims, but failing to deliver on that promise. Usually they're taking advantage of some weird fluke, and it's not something that can be easily duplicated. And what's the point of sharing a tip if no one can take advantage of it? It's more of a brag than anything else.
This is not one of those posts.
This is a method that often saves hundreds of dollars, and can be done in about five minutes.
Really.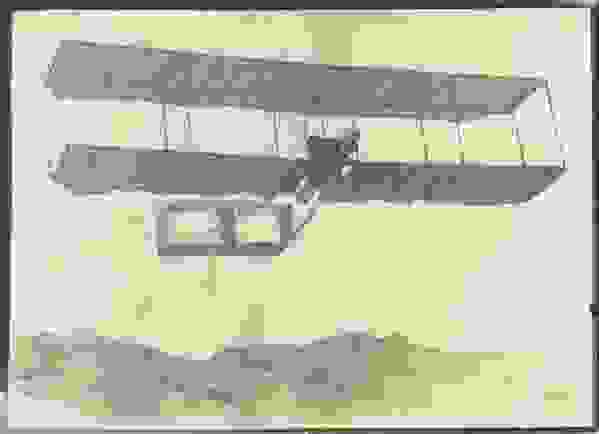 No, not like that.
What the f#!& are you talking about?
I'm going to call this the "hub cities" method, which re-routes your flight through high-traffic cities with cheap connecting flights, instead of just going from your city of origin to your final destination.
You'd think the flight search sites would do this for you, but they don't. You have to do it yourself. And it could save you a lot of money. In one of the most extreme cases, I found a savings of $1,500. Same cities, same dates, same everything. Just $1,500 cheaper.
As you may have guessed from the name, this technique works most effectively for people flying from a "spoke" city in North America to another "spoke" city in Europe, or vice versa. If you live in New York and tend to visit major European cities, this method will not work for you…because you've already been doing it. But if you're flying someplace that isn't London, you'll still want to give this a try.
(Also, this method is easiest and most effective with one-way tickets. You can get roundtrip tickets using this method as well, but it'll be twice as much work, and occasionally you'll find a better deal buying a round-trip ticket the regular way…but not as often as you might expect.)
How do I do this?!?
Instead of simply typing your city of origin and your final destination into a flight search, search flights from your city of origin to a major hub city on the same continent. So if you're in North America, that'll most likely be Washington DC or New York.
Start an entirely new flight search from the North American hub city to a European hub city. That'll most likely be London, although I've seen good deals going through Paris, Amsterdam, Copenhagen, and some German cities, too. Remember to search flights originating from New York and DC, and go back to redo step 1 if necessary.
Start another new flight search from the European hub city to the final destination. Europe-to-Europe travel is stupidly cheap, so this last one should cost very little. Remember to search flights to your final destination from multiple European hub cities, as you'll occasionally find something great, and then you might have to redo steps 1 and 2.
If you're pressed for time, just call this the "always fly to London first" method.
Now let's take a look at how ridiculous the results can be. I'll be using Google Flights, searching flight itineraries on the same day, and comparing one-way ticket prices exclusively.
Example #1: Indianapolis to Madrid
Here's what it looks like if you're not using the hub cities method: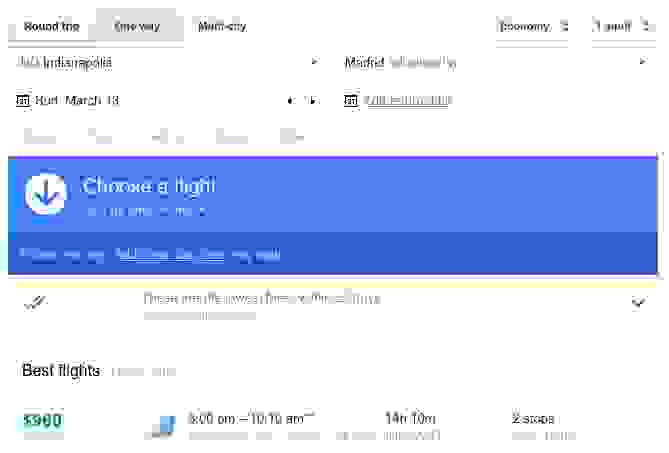 Now let's manually re-route the plane through the most reliable hub cities I've found so far, starting with New York: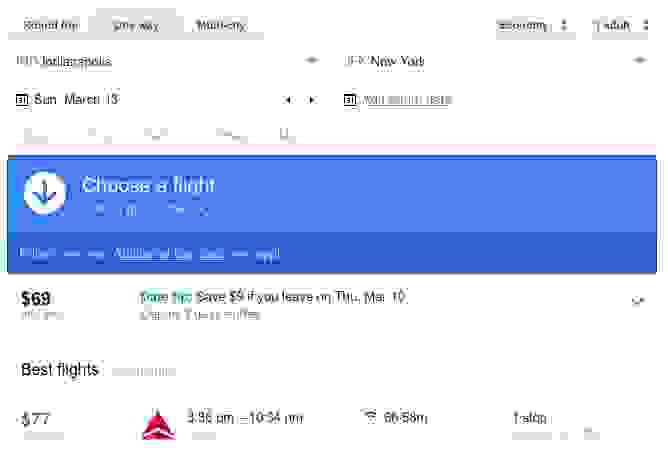 Now from New York to London: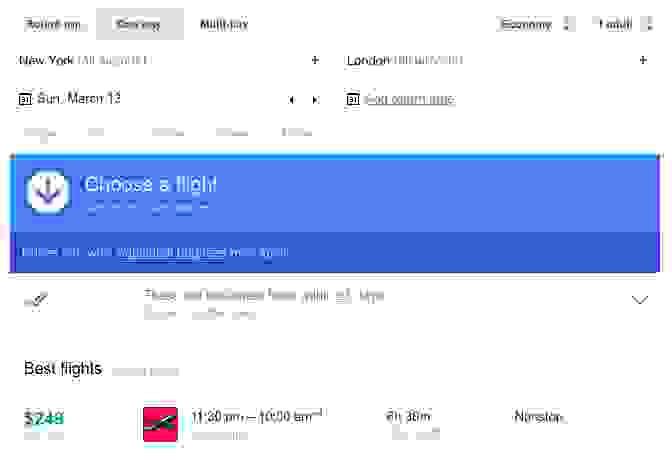 And finally from London to Madrid: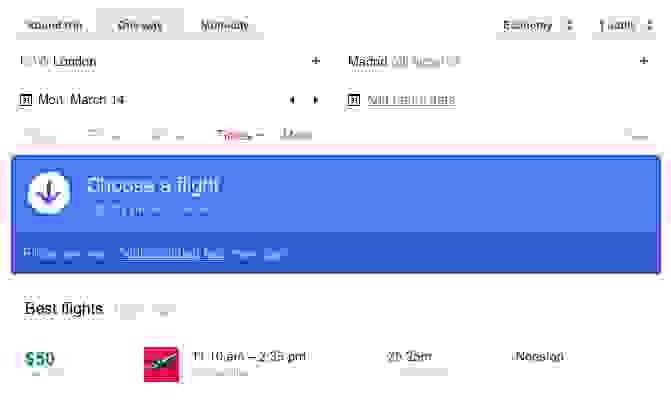 That's a grand total of $376, for a savings of $584, which is just 39% of the original price.
Total transit time was a bit longer, but whatever. Besides, plenty of other flights were available, so it's sometimes possible to pick a more comfortable itinerary, and still save plenty.
Example #2: Pittsburgh to Budapest
Regular way: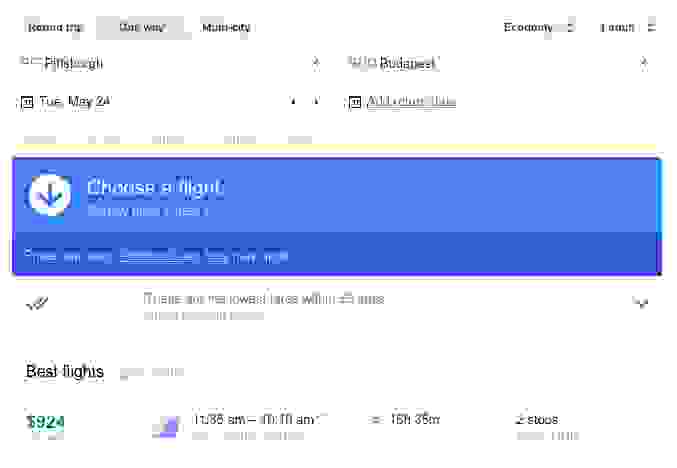 Now let's try it the good way. Notice in this example I'm using the time specifier, setting the arrival time to a certain range so I can make sure this flight lands at a specific time, so I can make it to the next flight conveniently: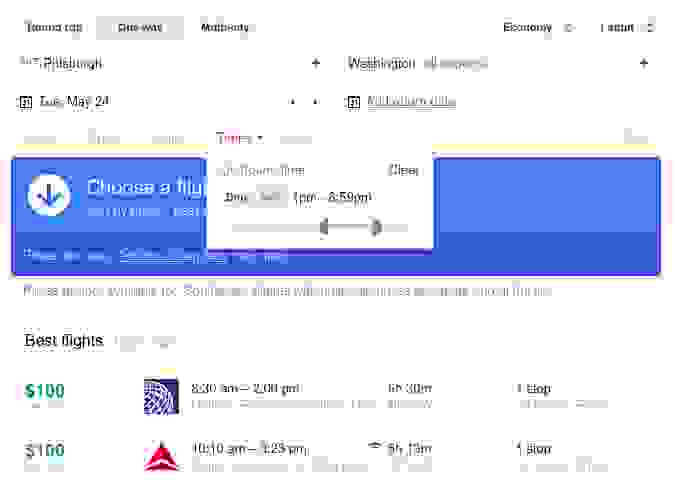 Now off to Reykjavik: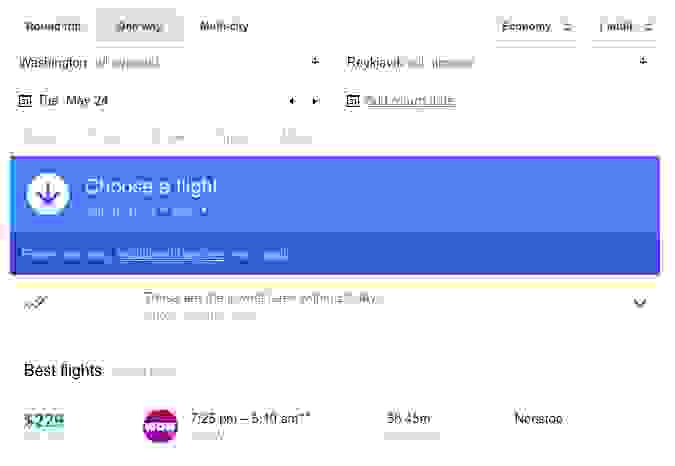 And finally Budapest: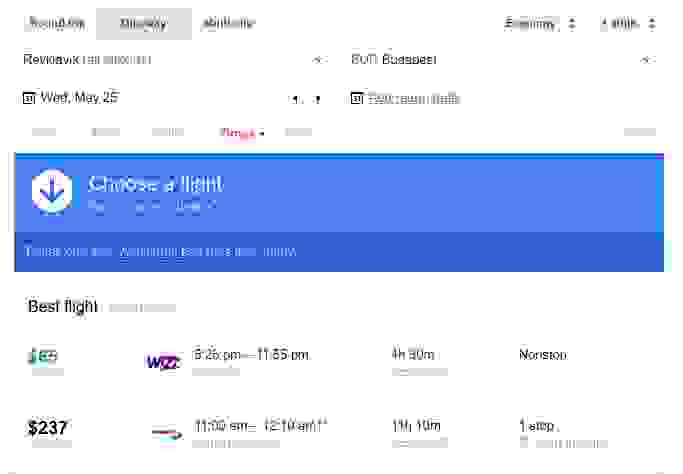 That's $394, which is $530 cheaper. There's a 12 hour layover before that last flight, but that means you could spend $400 on a hotel for the night and still come out ahead.
Example #3: Chicago to Florence
Check out the absolute worst example I could find: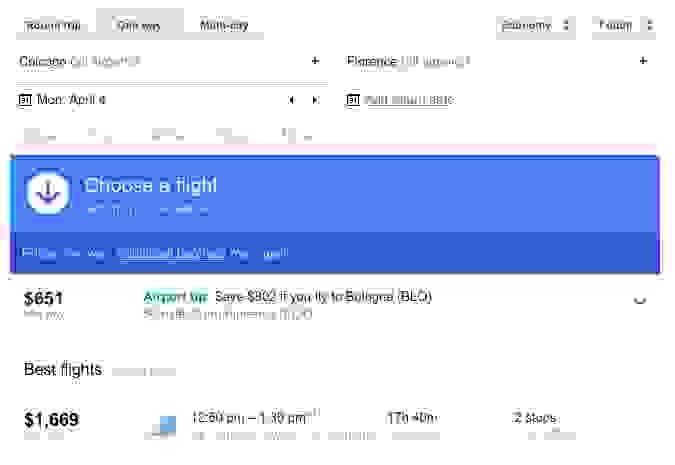 That's terrible. It even tells you to fly into Bologna instead, which will save you $1,000, and then you can take a short train ride the rest of the way.
But let's see if we can fly into Florence anyway.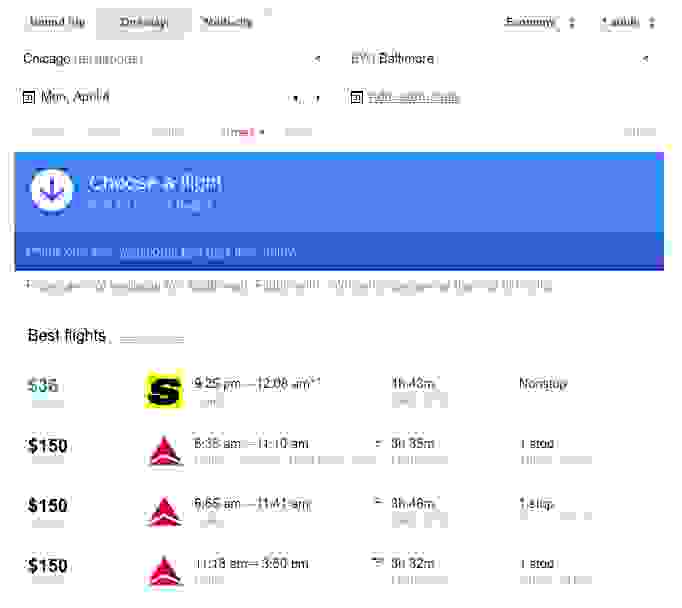 I'm in love with that $36 flight too, but it'll mean a terrible layover on the next flight, so I'm taking the last one on the list, for $150.
Notice how that last flight went to Baltimore, but this next search starts from Washington DC? That's because Baltimore is close enough to show up in a Washington DC flight search. Both these flights use the same airport, which is BWI, so we're good.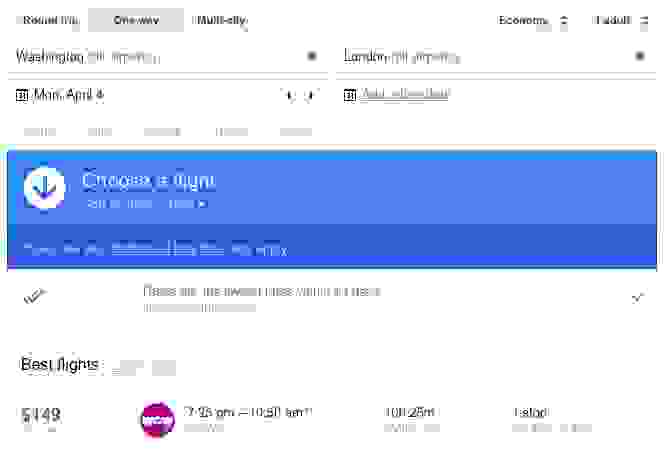 Finally, off to Florence. Notice how London also has multiple airports, so you'll have to make sure you've got the right one, just like DC. Both of these go through Gatwick, which is LGW: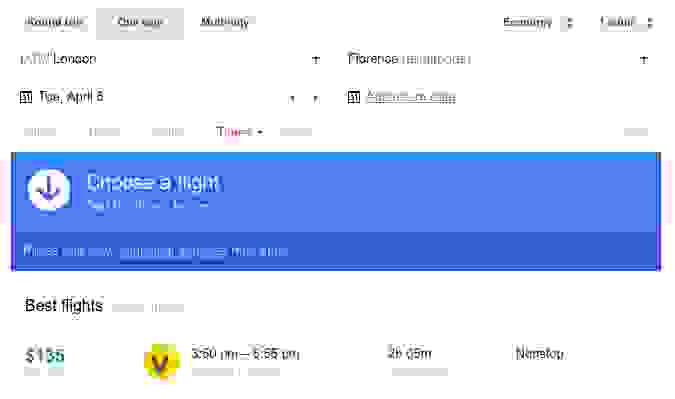 $434! Instead of $1,669!!! What is wrong with Florence?! Are they using paper airplanes or something?!?! What is happening?!!
Yes, this is not a joke. You can save $1,232 in five minutes.
Example #4: Miami to Vienna
Okay, so as I was doing this, I actually came across a few good deals. Take a look at this one: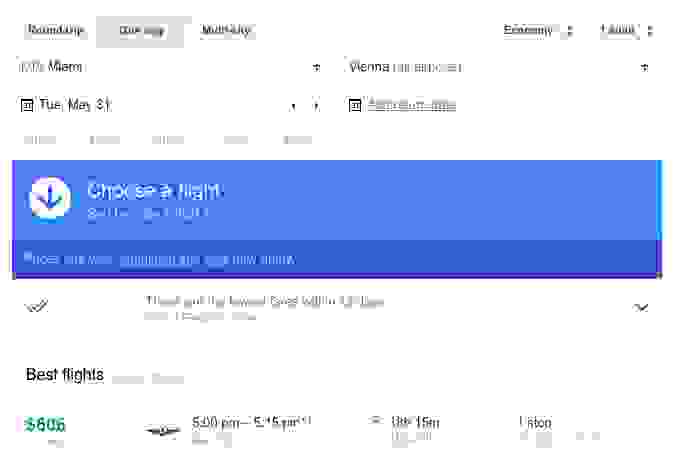 That's actually pretty good, especially considering it's a flight from a spoke city to another spoke city. Can you really beat that price by manually re-routing through major airports?
Yup!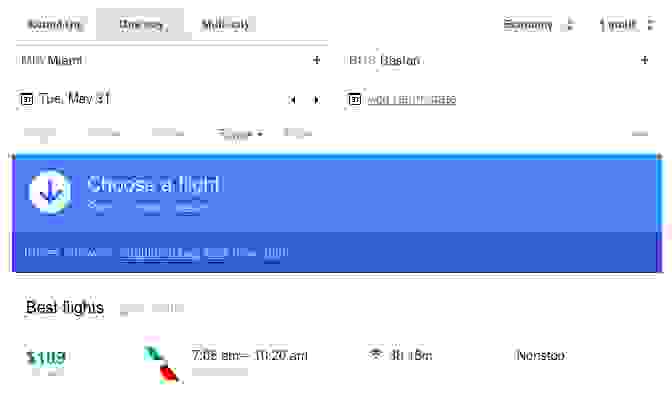 Now to Dublin: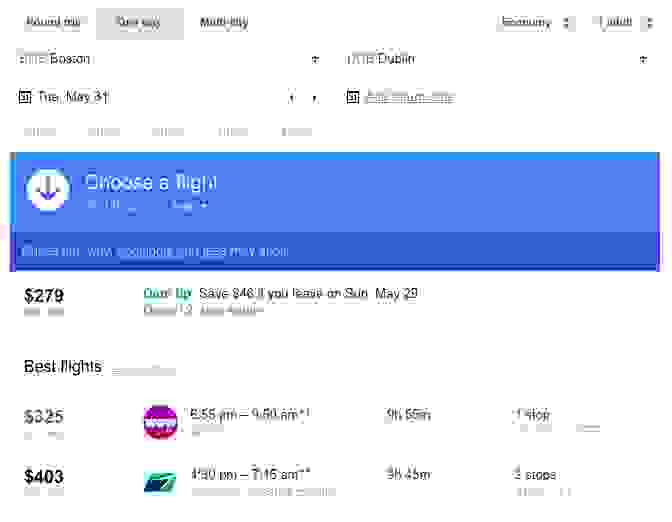 Occasionally there are some great deals on flights from Boston to Dublin, so it could have been even cheaper on a different day, or further away from the summertime.
And now from Dublin to Vienna: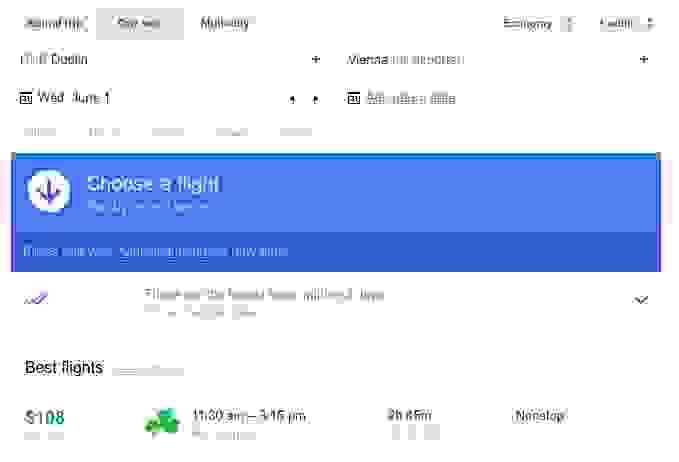 That's $542, which is $64 cheaper, so it's nothing special. The total transit time is about 26 hours instead of 18, so maybe it's not worth it. But it's still pretty weird. Even if you have a good deal to begin with, you can still beat it this way, so it's always worth giving this a try. Especially since it only takes a few minutes.
Horrible things that can go horribly wrong
I wish it were all amazingly wonderful too, but there are quite a few details you'll need to watch out for:
Hub cities have multiple airports. New York has three. London has six. By the time I finish writing this, they'll probably have seven. You'll need to make sure you're flying into and out of the correct airport, or you'll get stuck at the wrong one. It's possible to fly into one airport and out from another, but it'll cost you a couple hours of transit time, plus some extra cash, so keep that in mind.
Remember the date change. If you're in the air long enough, you're going to land the next day. So if you fly from North America on Monday and you arrive on Tuesday, the last flight to your final destination will have to be Tuesday. You can't just type in every flight search with the same date, since one of those flights will push the date back. Make sure to double-check not only the times, but also the date.
Checking bags is a problem. You'll have to get your bag from the baggage claim each time and re-check it for the next flight. But if you're able to travel with just a carry-on, you'll gain all the other advantages of doing so, in addition to this one. Certain airlines have some pretty strict carry-on limits, and you might have to pay an extra fee, so either pack light, or plan on paying that extra cost.
Delayed flights might ruin everything. If your first flight is delayed so much that you miss the second and third, you'll have to buy new tickets. They won't have any obligation to transfer you to a new flight free of charge. They might cave in to begging…but this is a good reason to use this method only when the price difference is huge, or the layovers are longer.
Sometimes round-trip tickets are cheaper. Remember that if you're using this method, you'll have to buy separate tickets for the return flight, so you'll have to spend twice as much. But if you're in a position where you don't want to buy the return ticket up front (if you're leaving from a different country, and you don't know which one it'll be, or you don't know when), then this method is definitely for you.
Total transit time does seem to take longer, which can get kind of annoying…but again, if you're saving enough money to justify the expense, you can go take a nap in a hotel for a night, and fly out the next day. You could even spend a few days in the city before you move on, which is practically impossible if you buy a ticket the regular way. And this technique goes through major cities that have plenty to see, so…why not?
Can I do this someplace besides Europe?
Yup! I found flights from to Cairo and Delhi that were cheaper than doing it the regular way.
I also found out that if you live on the West Coast of the United States, it's actually cheaper to fly all the way to New York before flying to Tokyo. Way to do your part to save the environment, airlines!
Will it always work?
Nope! I managed to find a flight that was cheaper by just typing it in regularly, though it wasn't to Europe. I was surprised how rare this was, though. Most of the time it only took about five or ten minutes of hub city re-routing to find a better deal (especially on one-way tickets), so I'd recommend always giving this a try. I can't promise anything spectacular, but there are really deals out there that are $1,500 cheaper. Really.
Again, double-check the flight times. Don't get so overexcited that you overlook AM vs PM, or get stuck in the wrong airport. Take your time, and get it right. And then go spend that money on beer. Or something.