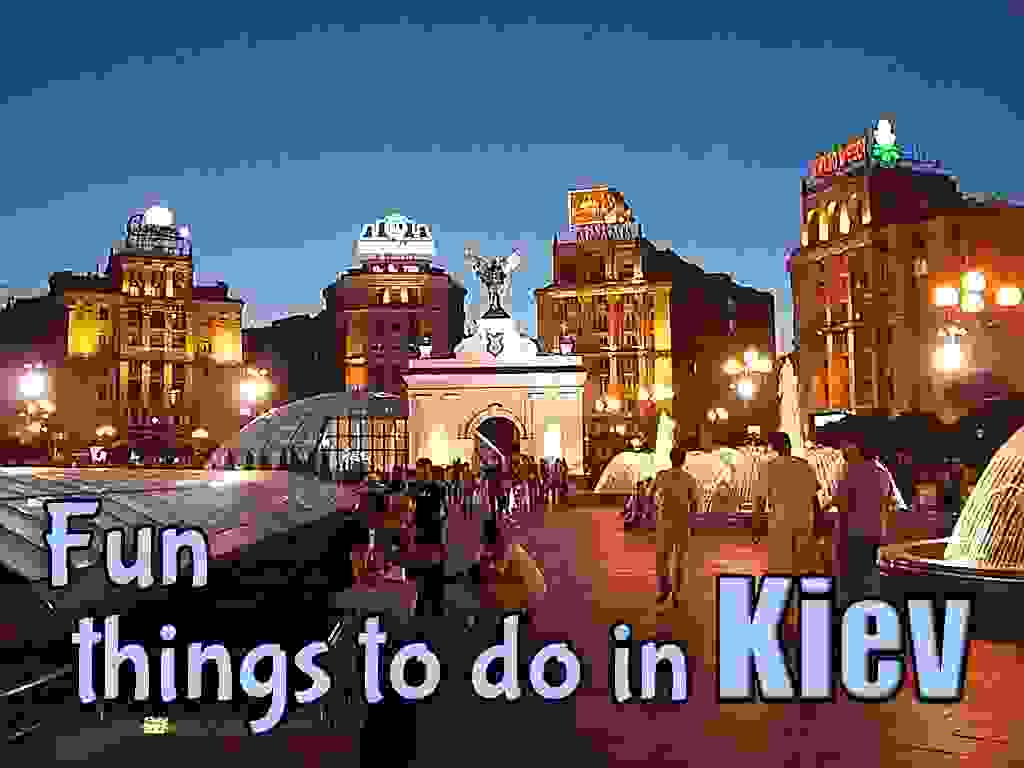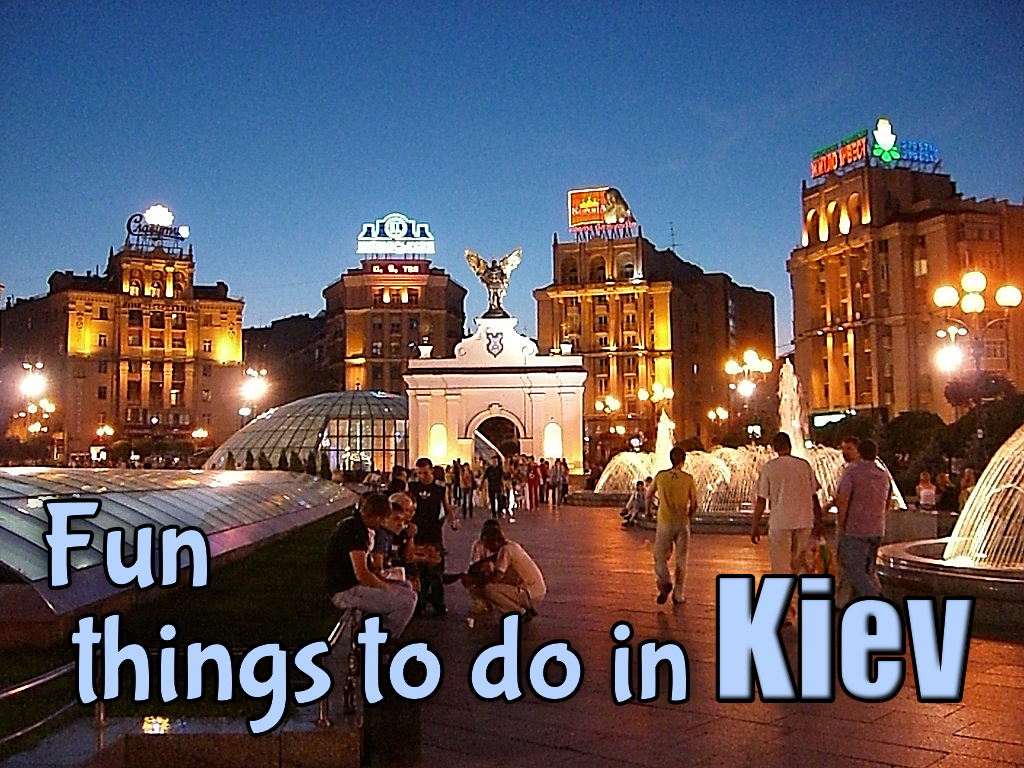 Kiev is a city on the rise, with more and more backpackers making their way out to the edge of Eastern Europe each year, who find there's a whole lot more to the former Soviet bloc than drab concrete apartment blocks and sullen collective farmers. These intrepid visitors will find plenty of fun things to do in Kiev, from savoring the centuries-old gold-domed churches and monasteries and wandering a few quaint cobblestone streets, to people-watching among the busier commercial neighborhoods and enjoying the upscale, cosmopolitan nightlife, all while zipping around on the subway and fueling these adventures with $2 bottles of vodka.
With its 3 million people and rapidly changing economy, Kiev is poised to become an increasingly popular backpacker destination, and has indeed grown significantly ever since Ukraine opened its doors to visa-free tourism. In those few short years Kiev has gone from 3 hostels to 50, though the sheer size of the city will likely keep it from feeling too saturated for years to come. So it's always a good time to visit Kiev!
Fun Facts about Kiev!
In Ukrainian, it's Kyiv. Don't worry, you won't be able to pronounce it anyway. It sounds cool though. However…
Most of Kiev speaks Russian. Western Ukraine is where the most Ukrainian is spoken, whereas the capital has experienced a lot of Russification over the years.
Kiev is one of the oldest cities in Eastern Europe. It has also been the site of bitterly contested territorial disputes, and was thoroughly flattened during the Mongol conquest, and again during World War II.
Kiev is the birthplace of modern Russia, Ukraine, and Belarus. Kievan Rus, as it was known during its heyday a thousand years ago, was a major European power, and became the predecessor state of Muscovy, which later became Russia. So it all started in Kiev.
It has some of the longest escalators in the world, including #2. Tall hills and deep rivers mean its subway goes deep.
Things to do in Kiev
Kiev tourist attractions and other places to visit
Kiev has plenty of things to see, and as you'd expect with any city of 3 million people, it has plenty of fun activities to enjoy as well. Religious architecture and busy pedestrian neighborhoods are likely to get most of your attention and comprise the majority of your photos, though plenty of museums will offer some art history lessons as well, while the leafy green parks and tree-lined boulevards will offer surprisingly shady comfort for a city of this size.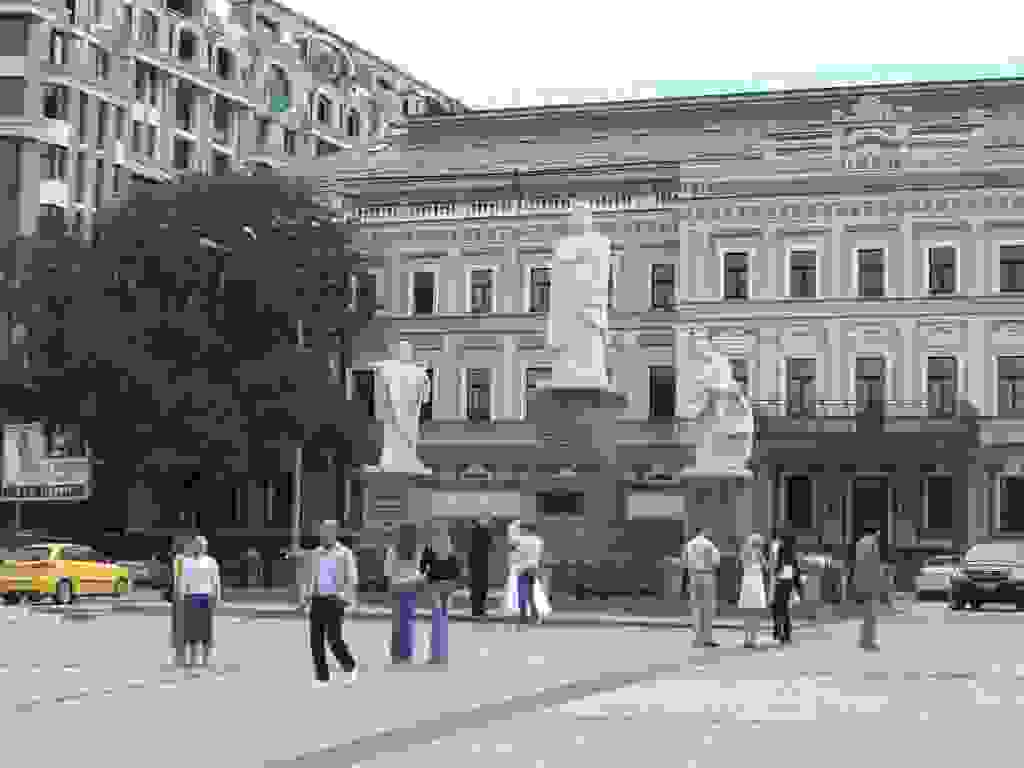 It's also rather easy to get around on the dirt-cheap subway system, which can take you all over the city, making it feel much smaller and more accessible than it might otherwise be. The cobblestone streets around some of the city's most popular attractions make it feel downright cozy, too.
So, let's begin!
Churches and other religious sites
Kiev has been a major center of Eastern Orthodox Christianity for hundreds of years, with a number of culturally significant religious sites throughout the city, peeking out over the treetops with gold-domed towers that shine rather brilliantly on a sunny day. Many of these structures share a common architectural style and color scheme, so you might have trouble telling them apart, though the city is also home to a Gothic cathedral and Moorish synagogue. Among the major sites are:
Kiev Cave Monastery: Comprising an entire complex of churches and other religious buildings, this UNESCO World Heritage Site is perhaps most famous for its cavernous interior, where you'll need a candle to find your way around.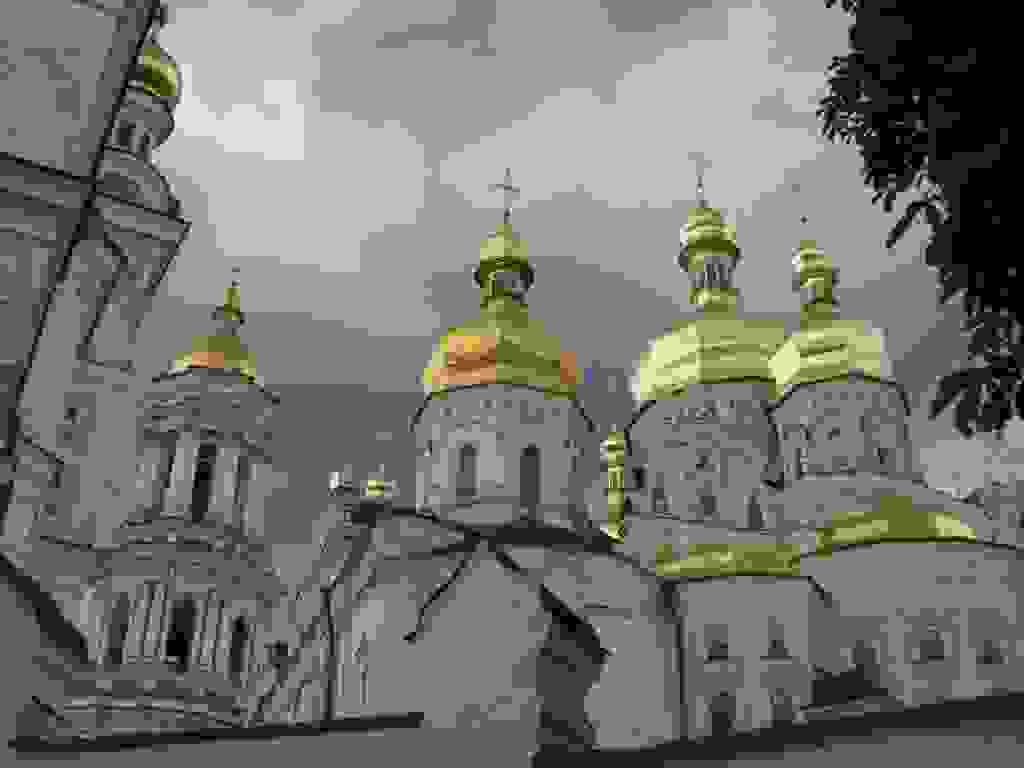 St. Sophia's Cathedral: By some estimates dating all the way back to 1011, though significantly rebuilt over the years, this cathedral was scheduled for demolition during the Soviet era, yet somehow managed to survive. Nowadays its ownership is highly contested by various religious institutions.
St. Michael's Golden-Domed Monastery: This one the Soviets managed to destroy, though it was entirely rebuilt by 1999. It sits on a major plaza and is very shiny.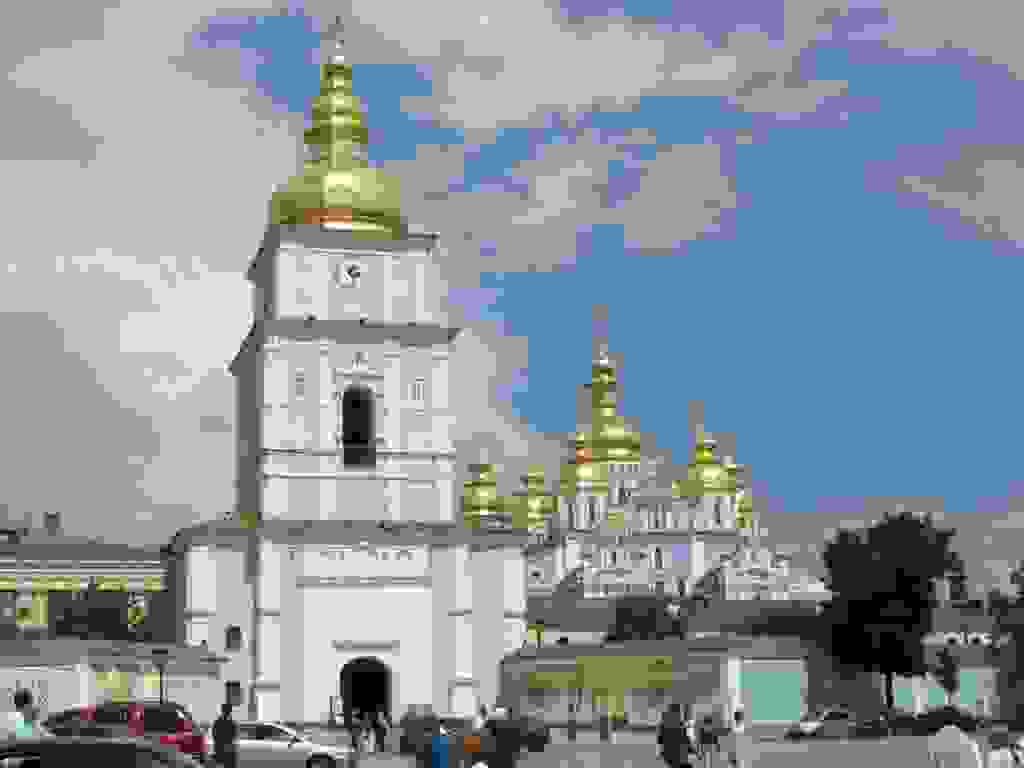 St. Andrew's Church: Sitting atop the hill that marks the end of Andrew's Descent, a quaint cobblestone street that offers a quiet (though touristy) respite from the busy city life down below, this green-domed baroque church stands out from the crowd of other Kiev churches by refusing to be golden. Mostly, anyway.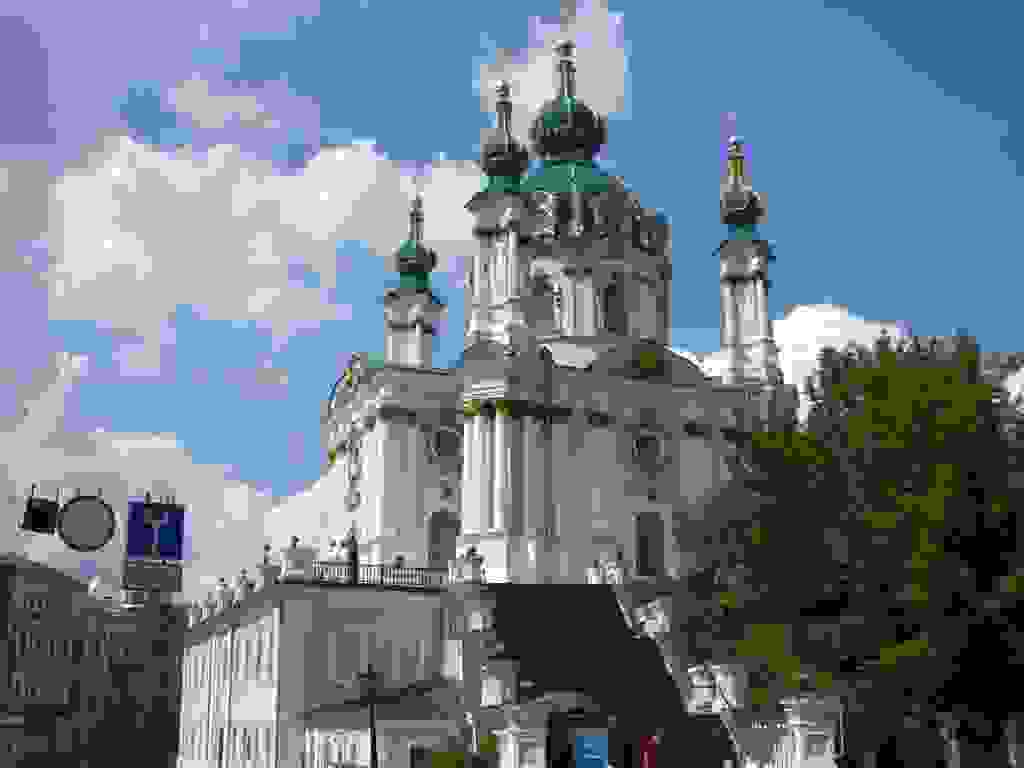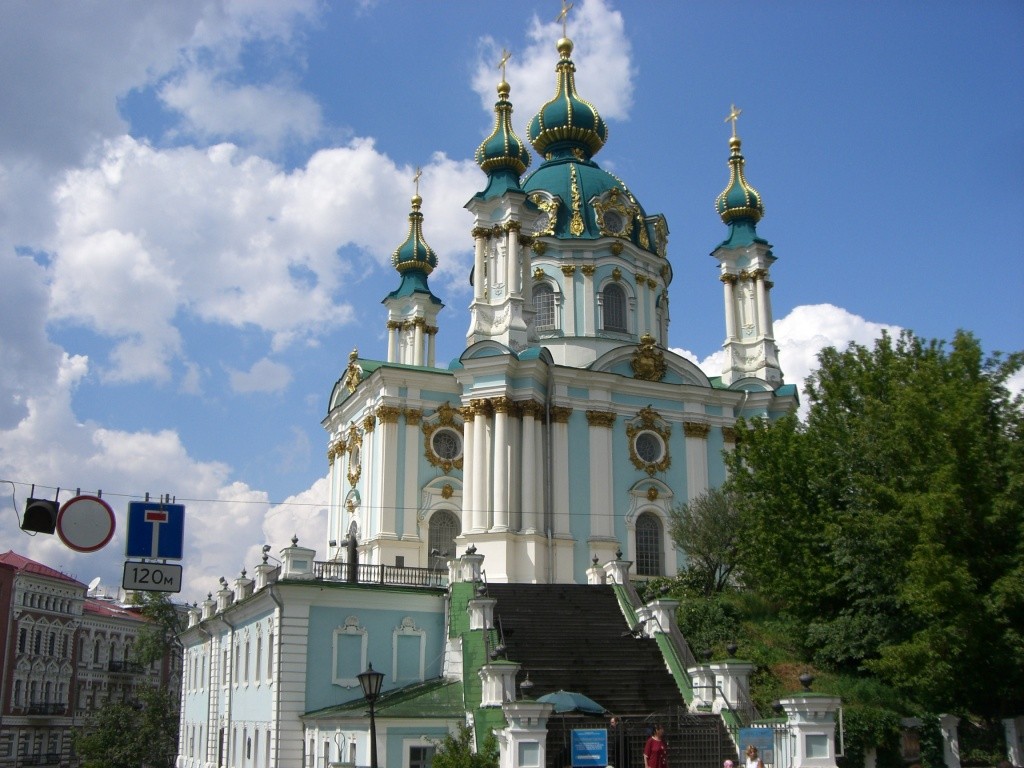 St. Volodymyr's Cathedral: Another out-of-the-ordinary Kievan church, this one in Neo-Byzantine style, and is the seat of the Kievan Patriarchate of the Eastern Orthodox Church, which split of from the Moscow Patriarchate and resulted in pretty much everyone excommunicating everyone else. It happens sometimes.
Brodsky Synagogue: Somehow Moorish architecture made it all the way to Ukraine, in the late 1800s, and then the Nazis used it for puppet shows. Now it's back to being a synagogue again.
Museums, artistic and historical
Kiev has a number of interesting museums, and not just the endless exhibits of religious paintings that you might expect. Being at the center of some pretty significant historical events, as well as being a major center of Eastern European cultural development, have given the city a wealth of material to fill a variety of museums.
Chernobyl Museum: The world's greatest nuclear disaster, unless you're counting the bombs, is memorialized here. Certainly worth seeing if visiting the site itself is outside of your budget.
Museum of the Great Patriotic War: You'll see the massive Mother Motherland statue from all over Kiev, and the museum itself features a vast range of artifacts and weapons from history's biggest war.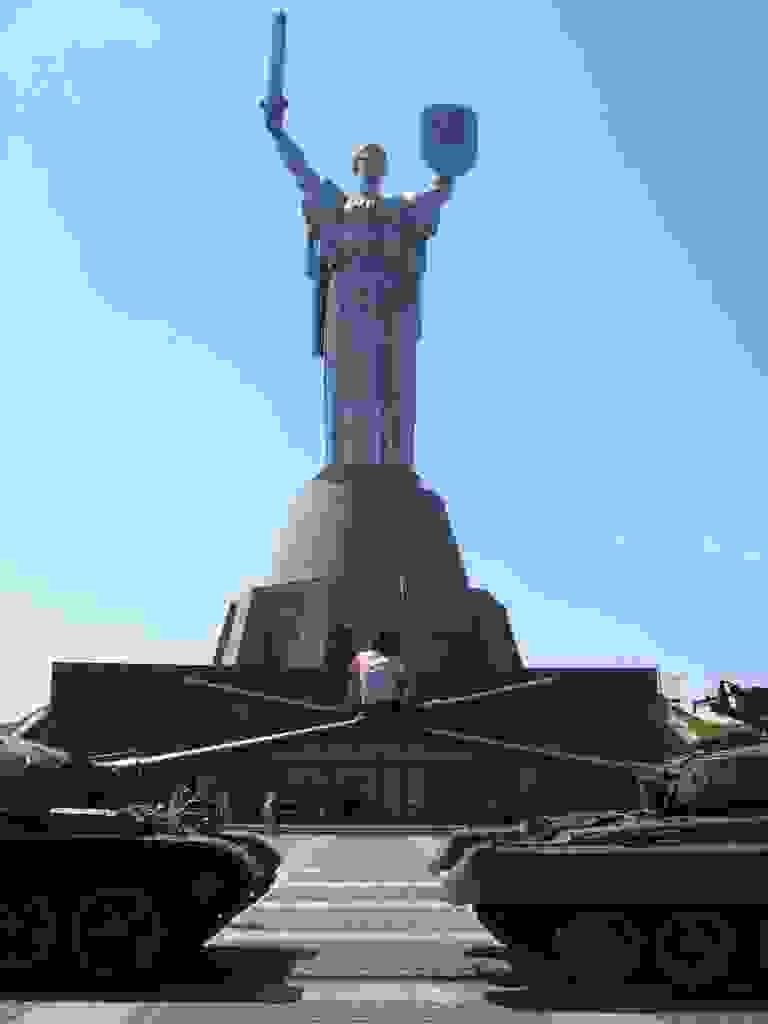 Pinchuk Art Center: A recently opened collection of 21st century art, and the largest private museum in Eastern Europe. Likely to be a welcome respite from the religious or Soviet artistic styles that dominate so much of the region's heritage.
National Art Museum of Ukraine: Focusing on Ukrainian art, featuring religious as well as other styles.
Bulgakov Museum: Literature fans will enjoy this shrine to Mikhail Bulgakov, who was born in Kiev, and hid his masterpiece from Stalin-era censors, only for it to be discovered decades after his death and celebrated worldwide. The museum features many of the author's belongings, to recreate the atmosphere of life in his time.
Monuments and other attractions
For the non-church, non-museum  tourist attractions of Kiev, here are a few sites you might want to check out. I suppose some of them could have been called museums, though:
Mariyinsky Palace: Built for a Russian empress (who didn't live long enough to stay there), the palace is now a presidential residence. Not currently open, though plans exist to allow visitors in the near future.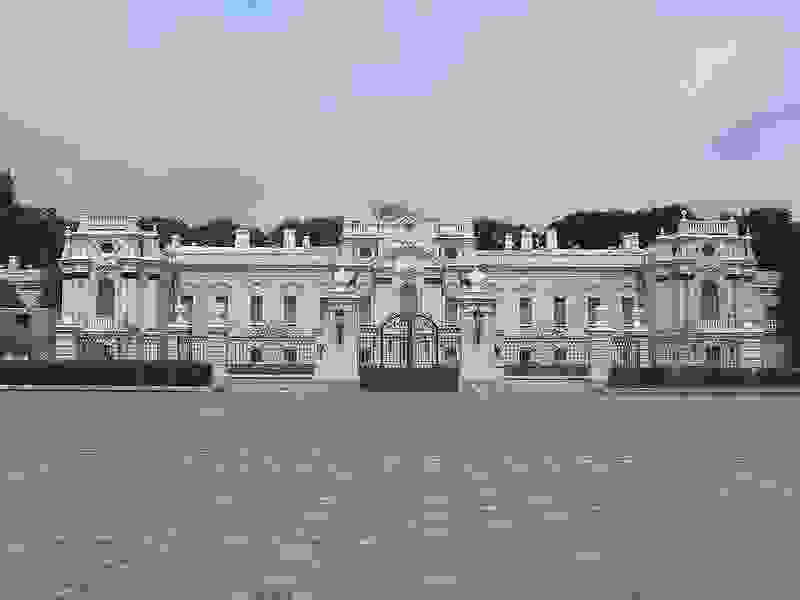 Golden Gate of Kiev: Originally built 1000 years ago under Yaroslav the Wise, and rebuilt in 1982, this gate was once part of the city walls, and is an interesting Byzantine structure with a small museum inside.
Kiev in Miniature: A 1:33 miniature reconstruction of the major monuments of Kiev, and a great way to sightsee without having to walk all over town. Perfect for architecture model and dollhouse nerds!
Babyn Yar: A rather morbid tourist attraction, this was the site of a huge number of mass executions under the Nazi regime. Estimates place it somewhere in the hundreds of thousands. The site now includes a number of memorial statues.
Hidropark: Kiev's riverside beaches offer some great opportunities for sun-worshippers and water junkies.
Day trip sites and other excursions from Kiev
Kiev has plenty to keep you busy for a while, but you'll also find a few sites worth visiting as a day trip from the city. Many of the above sites could be considered a day trip, were it not for the fact that Kiev has an awesome subway system.
Chernobyl: Visiting Chernobyl will be expensive, as you must purchase a day pass and very likely book the visit through a tour company. It's certainly something worth seeing, especially to visit the nearby ghost town which was evacuated, and serves as a time capsule of Soviet life at the time.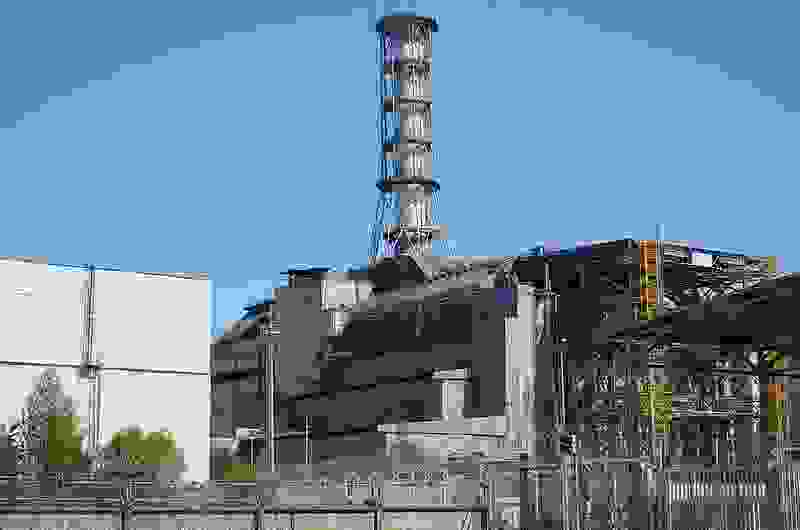 Open-Air Museum of Folk Architecture and Rural Life: A massive outdoor reconstruction of old-fashioned village life, this complex spans several different villages, featuring wooden huts, churches, and windmills. Served by city transportation, though it's something of a trek.
Neighborhoods and other urban attractions
You'll probably find yourself visiting these places repeatedly, as they tend to be right in the middle of things, and pleasant enough to visit on their own.
Khreshchatyk: With newfound fame as one of the most expensive shopping streets in Europe, you might find yourself just people watching if you're on a budget, but the street is also home to a number of politically significant government buildings, and is the main street of the city.
Independence Square: This plaza was the site of the Orange Revolution protests, and is presided over by a statue of the Slavic goddess of the home. Apparently that whole Christianity thing hasn't totally replaced some old mythological fandom.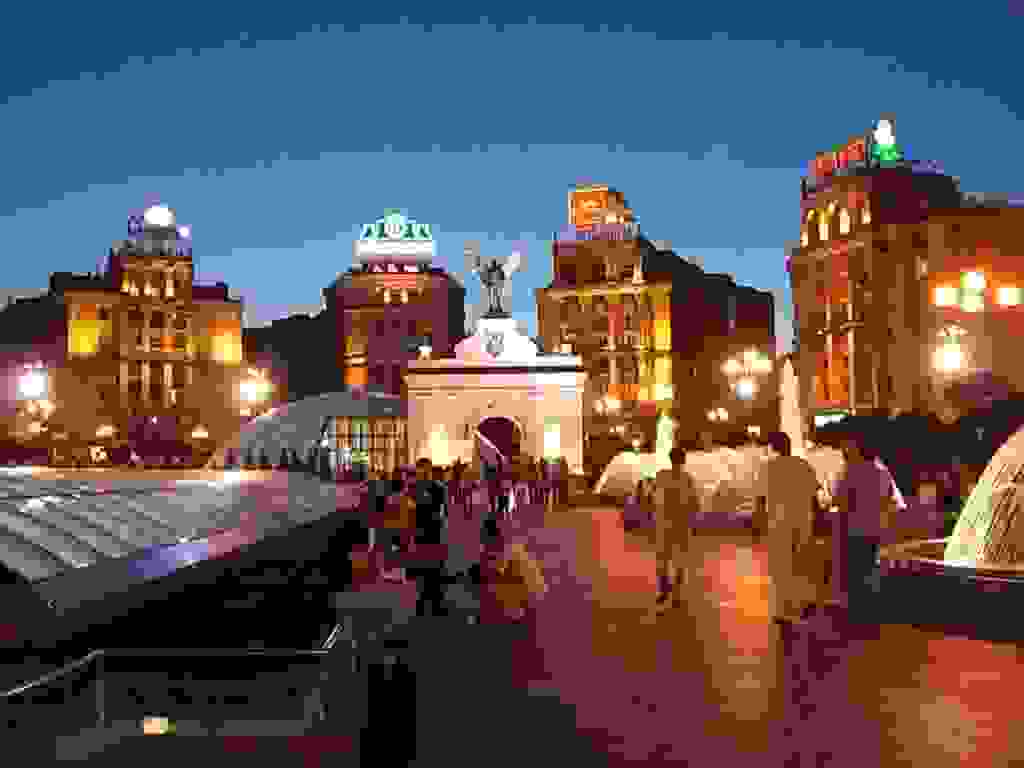 Podil: A busy neighborhood that once formed the trade center of the city ages ago, and still features many historic sites.
Andrew's Descent: The cobblestone street and historic buildings (particularly St. Andrew's Church) make this one of the most quaint, attractive neighborhoods in the city. For this reason, it's pretty touristy. Enjoy the scenery, but don't be too surprised if restaurants are pricey.
Enjoy visiting Kiev!
It's easy to see why Ukrainians are proud of their capital, as it's been a major center of Eastern European culture for a thousand years, destroyed and rebuilt repeatedly, all while preserving or recreating the many historic monuments from its past.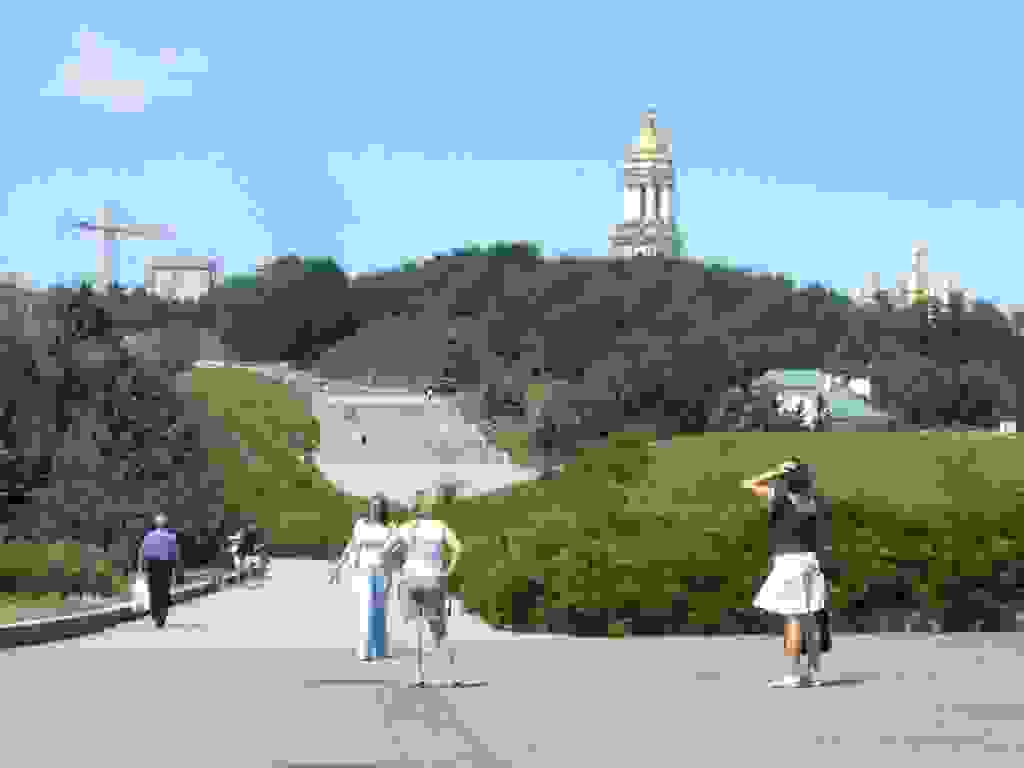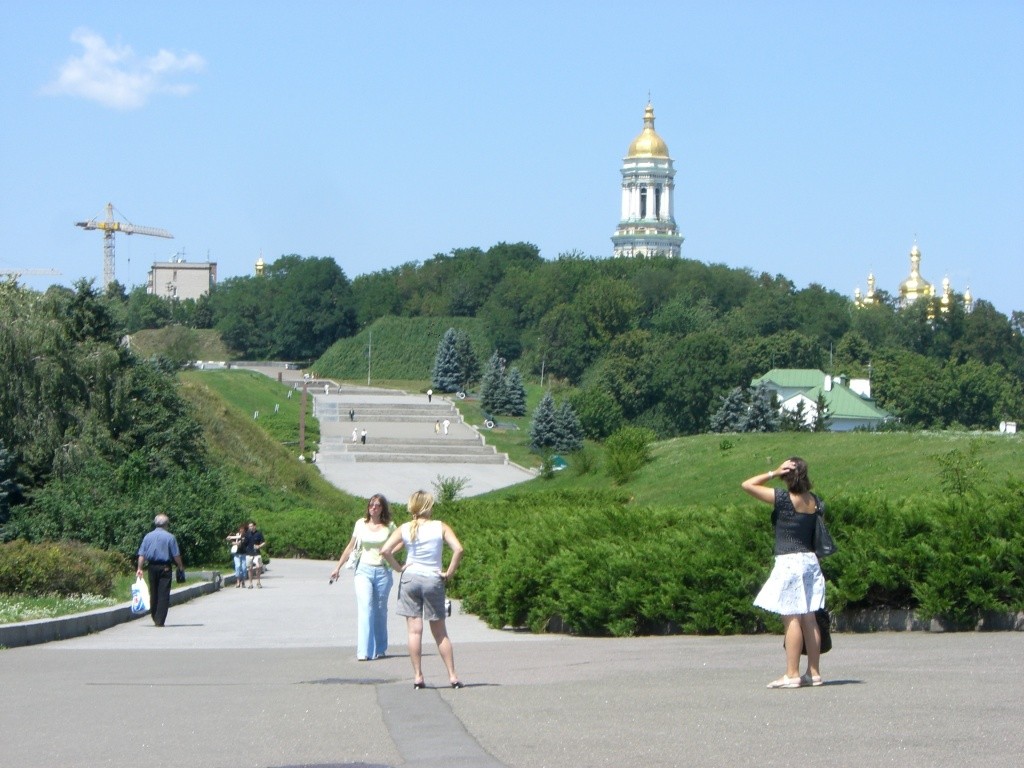 Kiev effortlessly defies the stereotype of the boring Soviet metropolis. It's busy and exciting, but filled with plenty of shady places to relax, and has lots of great dining options and nightlife as well. More and more backpackers are venturing this far, and they'll be bringing back stories of their adventures to make you super jealous.
Oh, and check out my favorite Ukrainian adventure suggestions for tips on visiting the rest of the country. It's a big place with plenty to see!