Whenever it comes time to set off on another international adventure, I tweak the gear setup to as high a level of perfection as possible. It's important to have gear that works well, stands up to abuse, and won't let you down. With the arguable exception of quality footwear, a good backpack is the most important piece of gear you'll bring with you, and with that being the case, there's no reason to cut corners.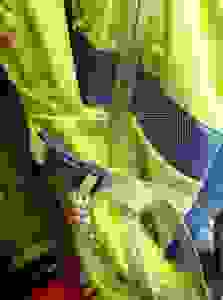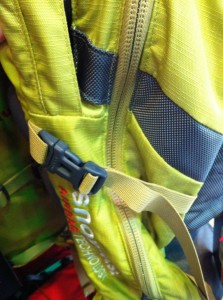 Sadly, I have yet to find my backpack soul mate. Every new trip brings the same rush of excitement, the same potential of finding The One, yet she remains just beyond my grasp.
Despite how desperately I want to find a backpack I can get to know better and with whom I can share my adventures, I buy a new one every time I go. My heart remains broken, but my spirit remains strong.
What I look for in a woman travel backpack
I don't think it's too demanding a list. All I want is a super amazing travel pack that is obscenely lightweight, versatile, durable, dependable, organizable, and everything else you ever hoped she it could be. Prerequisites include:
Maximum of 40 (or so) liters: Carry-on size means I can skip the baggage claim.
Under 3 pounds: They do exist. They're rare, but they're out there.
Lots of pockets: Big ones, too. Organization is key.
Breathable back panel: The trampoline-style mesh is great.

Combo top loader and panel loader

: Top loaders are easy to pack efficiently, and panel loaders open up like a suitcase for easy access.
Big side pockets: Is there even a point to side pockets that can't hold a water bottle?
Streamlined design: As few extraneous straps as possible. These drive me insane.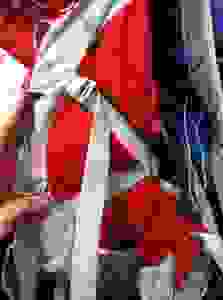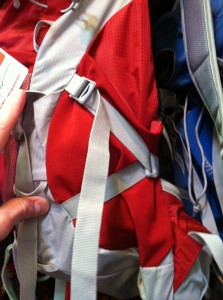 Sounds simple, doesn't it? Seems to me like most backpacks on the market should meet most of those qualifications, but, for some reason, people seem to screw things up all the time. I can't tell you how many times I've tried to put a water bottle into those pitiful excuses for side pockets, only to have the water bottle fall right out again.
Even more annoying is when those extraneous straps actually cover the side pocket. Isn't there a law against this or something?
But it's not just the simple stuff listed above that I woud adore. Nay. I have higher standards. Technological standards. I want more. Features like…
Dream Feature #1: Welded Seams
Quick, name the first thing on a pack that fails. Did you say seams? Good job!
There's a reason they fail so frequently. Because thread is a dumb way to hold two things together. Do we use thread to tie your couch together? No!
You can strengthen seams by sewing tough nylon strips over them, which protect the fragile thread from abrasion. This is a great idea, obviously, but it also adds weight.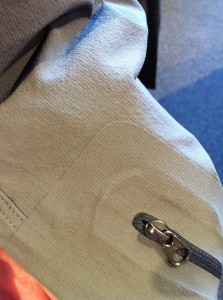 But there's a better way. A method that produces seams that are not only stronger, but lighter. You take the two pieces of fabric, stick them next to each other, and shoot them with a laser gun, then add some tape on the back for good measure. Depending on the pack design, this method can reduce weight up to 30%. Chances are you've got a 3 pound pack. Imagine cutting out a whole pound from that setup.
Oh, and the seams are waterproof. Neat, huh? Actually, no. It's more than neat. Because if the seams are waterproof, you can just take the next step and employ…
Dream Feature #2: Waterproof Fabric
Got a rain cover on your pack? Lame. That's like having a rain cover for your car. Shouldn't it just be waterproof to begin with? Yes, it should. And if you combine welded seams with waterproof fabric, you'd have a waterproof backpack. And since the waterproof part is on the inside, the exterior is still ultra-durable nylon.
It would make zippered compartments potentially vulnerable, but all you have to do is position them properly (most likely behind a downward-pointing strip of fabric, a strategy in common use today) and you'd have no problem. Most packs are top-loaders anyway, meaning they'd be just fine.
Added bonus? You don't have to deal with a rain cover. Not only does this help with the pointless hassle of having to attach and detach a rain cover, but you also save a few extra ounces by not needing one in the first place.
Does such a pack exist?
Well, sort of. I've seen a few. In fact, I owned one. It was a lightweight, ventilated, waterproof, seam-welded, svelte thing of beauty. The Deuter DS 20.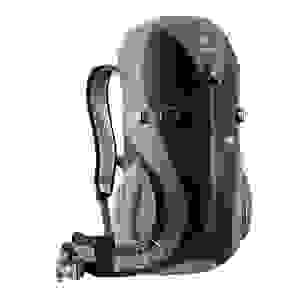 It was the pack I took on my 9 month trip, and whose 20 liter capacity serves as the inspiration for the (original) title of this site, 20 Liter Adventure, and let me tell you, seamless, waterproof construction is absolutely spectacular. It's also incredibly easy.
So, would I recommend the pack? Well, probably not. It wasn't particularly comfortable. It felt like it was falling backwards off my shoulders. It also didn't have much in the way of organizational options. Just the main compartment, the top pocket (whose zipper was way too small), and two side pockets, which just barely fit a water bottle. 20 liters is also terrifyingly small for all but the lightest of ultralight backpackers. Deuter made a larger version called the DS 30 (with a totally different back panel, which I expect would be far more comfortable) but neither of these packs exist anymore anyway.
So, why bother with a eulogy for a dead pack? Because in many ways it was superior. Vastly so. And only by complaining incessantly about its achievements will its life and death have meaning. The world needs its genius. And thus its life must be celebrated.
I haven't a clue why welded seams and waterproof construction weren't adopted to the exclusion of all other construction techniques. They reduce weight. They increase strength. They're simpler. They're waterproof. They're glorious. And this glory must be shared with the world.
Even Deuter, who built this pack, uses sewn seams, ordinary fabrics, and extraneous rain covers, seemingly exclusively. It's like watching an Italian eating at Domino's. It makes me cry.
I have a theory, though. Take a look at any pack and imagine the time and energy that goes into it, from design, to cutting, sewing, quality control, and shipping. These things may only cost $100, but they're incredibly labor intensive. But a rain cover can cost as much as $40, even though it's just a giant garbage bag with an elastic band around the edge. They can't possibly make much money per pack, but if they talk you into buying a rain cover, they're probably making decent money. But then again, Deuter packs often come with a free rain cover, so this can't be the issue with them specifically.
I dream of a day when I can buy this type of pack again. A seam-welded, waterproof, ultralight, super durable, plain and simple best friend I'd happily take to every corner of the Earth and beyond.
If it were a girl, I would marry her. And I'd never look at another pack that way ever again.
Someday, my love. Someday, I'll find you.